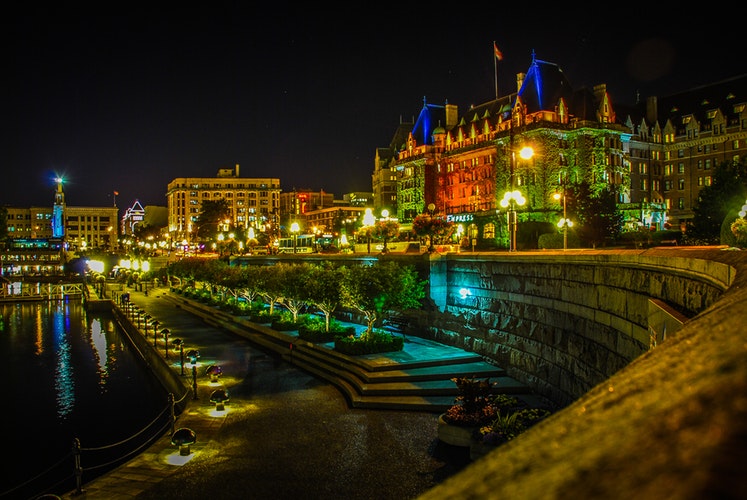 Moving to Victoria - Where Should I Live?
You have ever wondered how approximately 1 million people live in Victoria? Well, this "garden city" is an attractive tourism destination with over 3.5 million overnight visitors per year and a flourishing technology sector. Other thriving sectors include food, education and governmental services.
It's popular among international students who come to attend the University of Victoria and those retirees looking for peaceful city life with a relatively constant climate.
Just like every other major city in Canada, Victoria has multiple neighbourhoods that are fit for every kind of individual. Whether you're a student or a young professional or you're looking to settle down with your family, Victoria has a plethora of beautiful neighbourhoods that can directly deal with these requirements.
Neighbourhood for Families Moving to Victoria
Victoria is a paradise destination for families dreaming of a quiet lifestyle. If you are looking to move to Victoria, here is our selection of the best neighbourhoods for the family.
Inner Harbour is considered to be the most beautiful harbour in the entire world. Its historical streets and architectural beauty appeal to almost everyone; it also has small cruise ships in the centre of the city. In the summertime, this harbour is home to an array of festivals and music events which add to the entertainment value.  Inner harbour also hosts whale watching shows and multiple ecotourism businesses.
Relieve the stress of moving by taking a ride on the horse-drawn carriages alongside float plans, ferries and double-decker bus tours which add to the appeal to tourists. Because of its extreme tourist activity, it is also home to the main Tourism Victoria Visitor Centre.
This beautiful neighbourhood has a variety of facilities and entertainment choices so families can live here with relative ease.
This is a diverse and vibrant community which is home to high-rise apartment buildings along with historic homes. James Bay is surrounded by water on three sides, and the fourth side is bordered by a lovely park, namely, Beacon Hill Park.
Other parks are also present here such as the Holland Point Park that serves vast green spaces for everyone to enjoy. The attraction towards this neighbourhood revolves around the Royal BC Museum and the Parliament Buildings.
This neighbourhood is famous for being a walkable area where many sporting events take place as well. There are two schools in this area known as the James Bay Community School and the South Park Family School. This is perfect for catering to the needs of the families that reside here.
Moreover, the centre of this neighbourhood is filled with local shops and services which can make a living here easier and stress-free.
Thinking about moving away from your hometown? Here are our Recommendations for Long Distance Moves.
The Best Long Distance Moving Companies in Canada. 
Read our complete reviews and request free quotes to make an informed decision.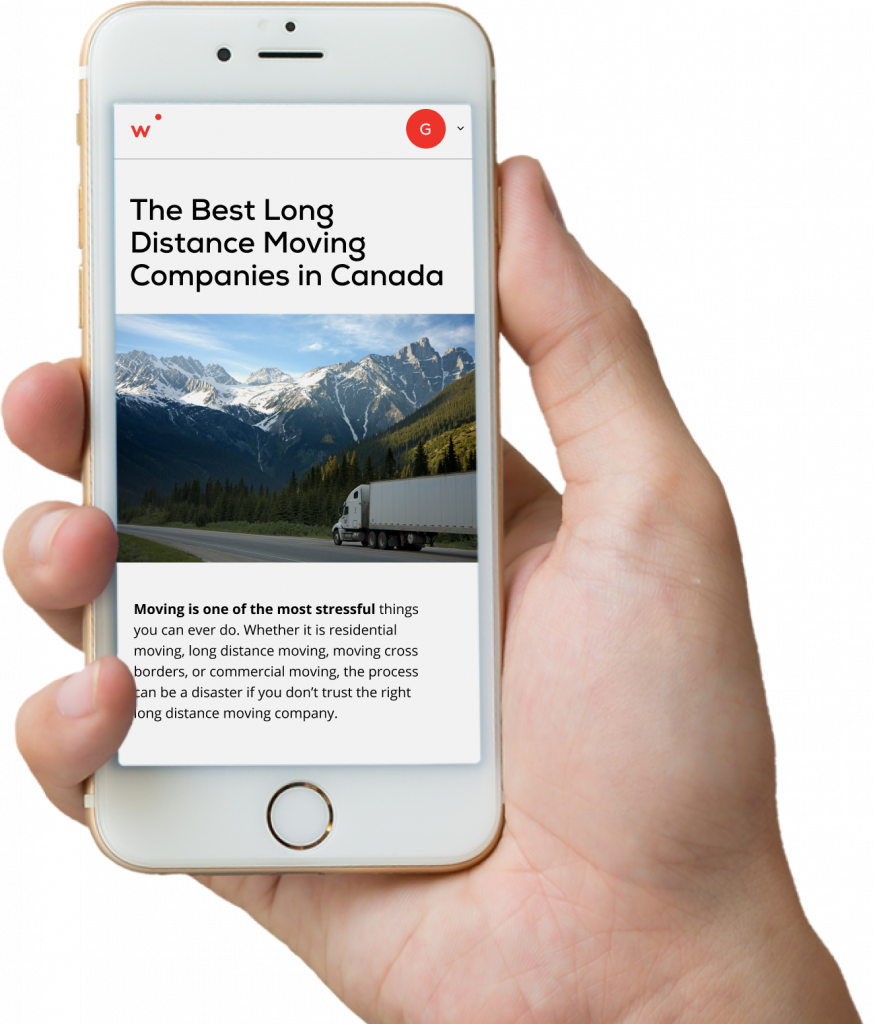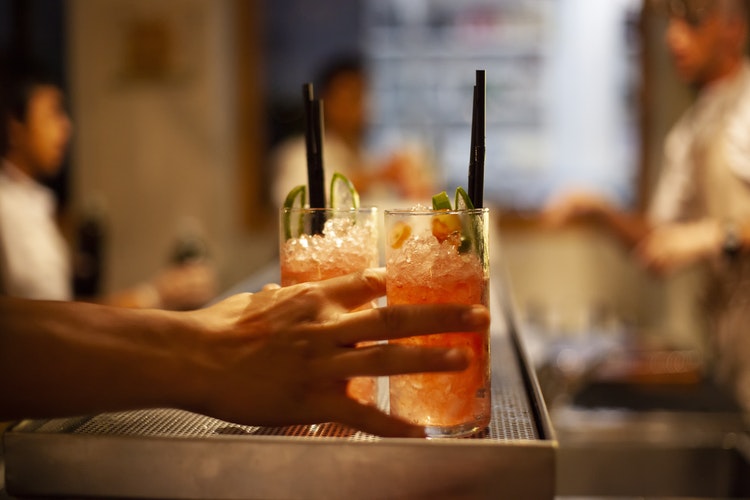 The Neighbourhood for Young Professionals and Singles Moving to Victoria
People say Victoria is a city to retire. We say there are some great areas for younger folks too. Young professionals : Keep reading!
This neighbourhood serves as the city centre and the central business district of the city of Victoria; it has been the main social focal point ever since the mid-1800s. This area is becoming increasingly popular amongst tourists due to multiple shops, theatres, pubs, and nightclubs. Bastion Square is considered as the heart of the professional district, and Centennial Square is used to small venue concerts and festivals during the summer.
Moreover, the Bay Centre shopping mall is located in the middle of downtown which has 39,115 square metres of retail space. Numerous19th-century buildings have been turned into boutique shops are available on the vibrant streets that offer unique and locally designed products for both men and women.
Among other retail shops, the Patch- which offers Victoria's largest collection of vintage clothing and Black Goat Cashmere- which offers high-quality cashmere clothing, are commonly liked by a lot of people.
Due to Victoria's rich British history, the city loves its tea, which is why many shops have popped up along downtown to fuel this love. Silk Road Tea, Matcha Tea Shop and Terroir Tea Salon are only a few of the shops among many which serve a magnificent tea experience with chocolate pairings. Due to the multiple business opportunities, this area is perfect for young professionals, and singles can enjoy the vast variety of shops and restaurants.
This area is increasingly gaining popularity for most of the Chinese Canadians and remains an active place. In fact, it is the oldest Chinese community in the entirety of North America. Modern Chinatown consists of many tourist attractions such as theatres, hotels, shops and bars along with restaurants.
Chinatown is filled with vibrant restaurants that serve Chinese cuisine so you can get a taste; the shops present here sell Asian produce. There are also multiple shops to buy souvenirs from. Fan Tan Alley is Canada's narrowest commercial street which is situated in Chinatown; this makes it a suitable place for young professionals to live in so they can establish their brands and businesses.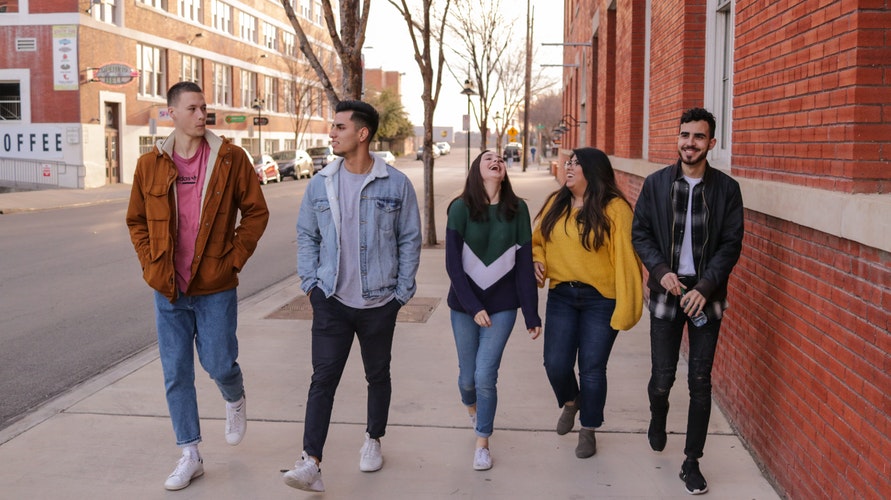 Neighbourhood for Students Moving to Victoria
Students in Victoria – we got you too! Below is our selection of where you should live.
This is a community east and adjacent of the City of Victoria and approximately 18,094 people reside here. Oak Bay is also home to the University of Victoria which is a public research institution. It also features multiple private and public secondary schools; Willows Elementary-a public elementary school, Moneterey Middle School-a public middle schools, Oak Bay High School- a public high school.
Along with these public schools there are also private ones, namely, St. Michael's University School and Glenlyon Norfolk School. Furthermore, Oak Bay is fitting for students due to the parks found here where students can take a break from studies; Willows Park and Uplands Park. This neighbourhood is extremely safe and secured in public safety due to multiple facilities.
These facilities include a fire department, an emergency program, a police department and a sea rescue which was established in 1977. Oak Bay also has a number of notable features such as the Oak Bay Marina and Royal Victoria Yacht Club which can appeal to people of all ages.
Now, with all these amenities you're probably wondering what the rent is, well, the average price of a single family hpme here was identified as $936,355.
Neighbourhood for Others in Victoria
Still looking? You should check out Fernwood.
Fernwood is a neighbourhood that is well loved by its residents due to its vibrant summer celebrations and seasonal markets. This area contains a lot of neighbourhood parks such as Stevenson Park and Stadacona Park; Stevenson Park has playground equipment while Stevenson Park contains several tennis courts, trees and gardens. These facilities can provide entertainment and enjoyment to the people who may live here.
There are a number of schools here such as the Victoria High School, which dates back to 1876, George Jay Elementary School, Victor Elementary School and Central Middle School; catering to all the age groups. Moreover, Spring Ridge Commons host a variety of plants that are open to the public, adding to the scenic beauty.
Along with this, Fernwood also features an orchard and a kitchen garden situated next to the Fernwood Community Centre. This community centre applies its resources towards caring for children and an array of recreational programs for all ages.
Victoria is a beautiful and vibrant city with a good cost of living and neighbourhoods to match. All the neighbourhoods provide a range of recreational facilities and opportunities that are fitting for a large population.
Everyone has something to do in this city because of the diversity of the neighbourhoods present here. Because of all these unique features available everywhere, it is easy to understand why Victoria is known as the crown jewel of British Columbia.
Moving is often synonymous of stress, long administrative tasks and a significant waste of time and money. MovingWaldo helps you solve all these problems in just a few clicks! After some shameless self-promotion, we invite you to discover our free moving tools available to all.
Update accounts
Connect Internet, TV and Phone.
Secure home and auto insurance
Find resources, checklists and more.
We bring together more than 700 organizations across Canada with a single and simplified form.
Share this article on social media
Long Distance Moving US
America's 5 Best Moving Container Companies – Find the perfect moving and storage container near me. Moving day involves a lot of stress. Not only moving day, but all the steps leading up to the move.
Read more »
Check out MovingWaldo's free moving app that will save you up to 10 hours of paperwork. And it's free.