Moving to Toronto: Our Guide for Newcomers!
Toronto is Canada's largest city and a world leader in various fields like technology, business, finance, entertainment, and culture. As a result of its large population of immigrants worldwide, Toronto is also one of the most multicultural cities globally. Indeed, Toronto is known for its multiculturalism, sports, and unique landmarks like the CN Tower. In this bustling city, you will find a wide variety of cuisines, an array of architectural styles, as well as a rich history. This guide titled 'Moving to Toronto: Our Guide for Newcomers' goes in-depth in the essential information newcomers need.
Living in Toronto: What to Expect
Are you moving and wish you had some help? Check out our free interactive checklist.
Tackle Your Move in Minutes.
1. Save time with every task
2. Access exclusive deals
3. Track your progress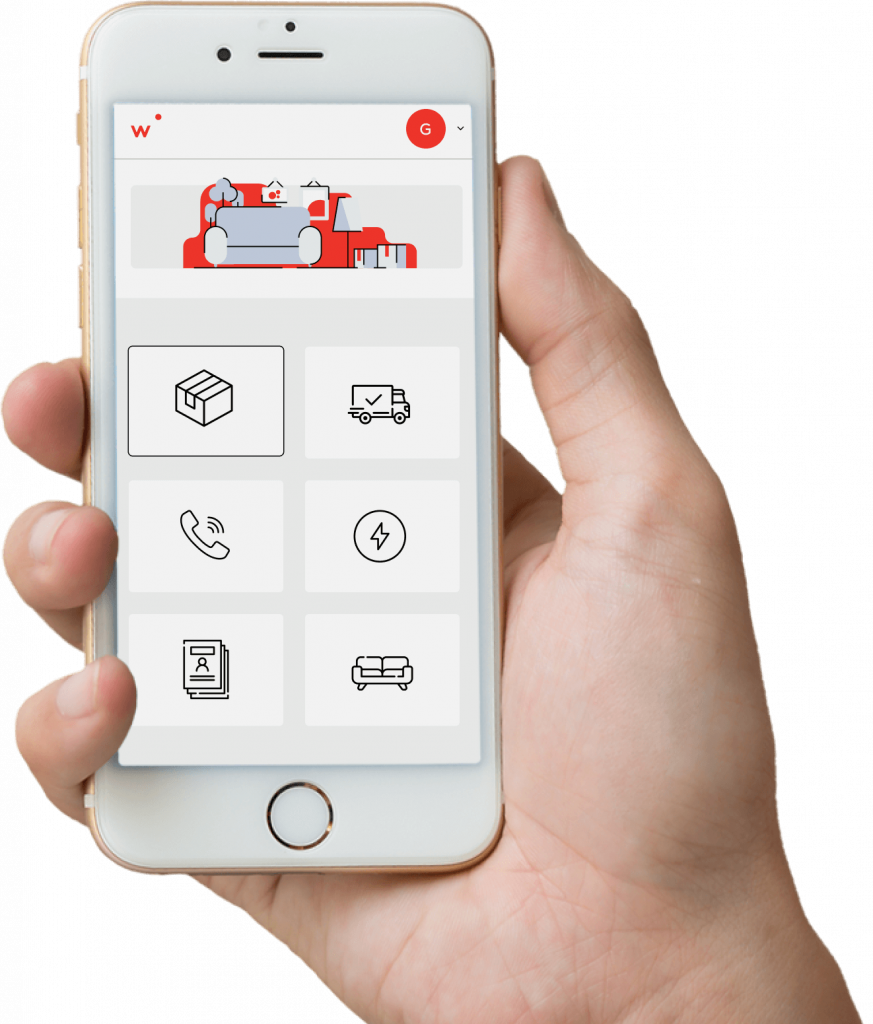 You won't need a car when living in Toronto.
Traffic can be heavy and frustrating to drive in Toronto. There are also very few and costly parking spaces around Toronto.
Therefore, there are many professionals who live in Toronto who do not own a car, even those with families. Some people choose to walk to their destinations, especially to achieve smaller tasks in their vicinity. Toronto has a walkability score of 61, making it the 3rd most walkable large city in Canada.
The subway and bus systems operated by Toronto Transit Commission (TTC) are adequate to travel anywhere they need to without a car. The day and week passes permit unlimited use of all three types of public transportation. Here's a chart of TTC fares.
Housing is ridiculously expensive in Toronto.
If you are moving to Toronto, it's essential to know that Toronto and Vancouver are constantly competing for the title of the most expensive real estate market in Canada. Realistically, to buy a home in Toronto, you need to have a high salary. As of January 2020, the average GTA home was priced at CAD $839,363. Renting an apartment in Toronto is also expensive. The average cost of a 1-bedroom apartment is CAD $1,850, while a 2-bedroom goes for CAD $2,350. Besides the obvious factors like being a world-class city, a hub for many industries, and being one of the best cities to live in Canada, there are two other reasons housing is ridiculously expensive in Toronto. They are:
Costly developer charges, which have increased by as much as 878% since 2004.
Increased immigration. A rapidly growing population causes increased competition for limited housing in the city.
(*Zumper & Remax)

You'll never get bored living in Toronto, there's always something to do
There are plenty of great activities and fun things you can do in Toronto. Living in Toronto is so fun because there are always fantastic new spots opening up or exciting new festivals happening around the city. You'll never get bored living in Toronto, there's always something to do. So whether you're looking for adventurous activities or more simple things to do in Toronto, here are some of the best and most fun activities and things to do in Toronto.
What's there to do in Toronto? 
Explore the ancient Casa Loma.

The Casa Loma Castle in Toronto is one of the most impressive structures. The Gothic Revival architecture and rich history of Casa Loma continue to make it one of Toronto's best spots. Initially built in 1914 as a residence, Casa Loma became a museum in 1937.

Climb up the CN Tower.

Not only is the CN Tower a symbol of Canada, but North America as well. Views of the city from the top of the CN Tower are unparalleled. CN Tower is more than 1,800 feet high, so it can certainly be a thrill to experience.

Visit Niagara Falls.

If you've already been to Niagara Falls from the U.S. side, it's still a lot of fun to experience it from Toronto. Experience the beautiful sounds, sights, and sensations of the falls. Canada is home to a significant portion of Horseshoe Falls, the biggest of the three falls along the Niagara River. Niagara Falls is only a 1h15 minute drive from Toronto.

Take a walk in the Toronto Botanical Garden.

Established more than 60 years ago, it offers a variety of plants and flowers. The gardens are divided into 17 different sections, and there are many kinds of plants.

Visit the Royal Ontario Museum.

For those interested in history, science, or art, this is an excellent activity in Toronto. The Royal Ontario Museum offers millions of artefacts in more than 30 galleries, which is why it is such a beloved institution.

Visit Toronto's islands.

Though you might not think of Toronto as an island city, it boasts 13 islands. If you are looking for a worthwhile island experience, you should visit Center island. The island is an excellent place for a beach day, a picnic, or exploring the gardens, such as Franklin's Children's Garden.
Toronto is a very bike-friendly city
For new residents moving to Toronto, the idea of cycling around Toronto's busy streets can be scary.  There are sometimes questions about where you can safely ride your bike and how to avoid accidents. Well, Toronto has unique cycling trails that vary in safety and comfort for cyclists. These trails are separated from roads, so cyclists typically feel the most comfortable riding through these lanes. This makes Toronto a very bike-friendly city.
Toronto also offers a bike-share program that allows residents 24/7 convenient access to 6,850 bikes and 625 stations across 200 km. The bike share is a fun and affordable way to commute and explore the city with friends and family. With CAD $99, you can get the Annual 30 Membership.
Toronto is known for its very dense traffic
Toronto is the most populous city in Canada. Its central location and a host of trade-friendly policies make it one of the most economical and influential cities in the United States. Like every economic center of every nation, Toronto is known for its very dense traffic. Toronto's rush hours (8 am – 9 am, 3:30 pm – 4:30 pm, and 5 pm – 6 pm) bring out the worst traffic. If you are living in Toronto, it's essential to know some of its busiest routes. They are Highway 401 between Highway 427 & Yonge St, the Don Valley Parkway between Don Mills Road and Finch, Gardiner Expressway between South Kingsway & Bay St.
Toronto has a strong economy and great job opportunities
At 20% of national GDP, Toronto's economy is the most significant contributor to Canada's economy and an important economic hub. Toronto is also Canada's business and financial capital, a growing financial hub in North America, and a top ten global financial centre. Toronto has a strong economy and therefore offers great job opportunities. 
From technology and life sciences to renewable energy, fashion and design to food and beverages, film and television production, to music and digital media, Toronto is competitive in almost every other major sector. Moving to Toronto presents you with an excellent opportunity to land a high paying job. On average, some of the highest paying jobs in Toronto include Senior Software Engineer (earns CAD $ 93,000 per year), Investment Manager (earns CAD $95,000), Lawyer (earns CAD $102,000), Beginner Surgeon (earns CAD $196,000).
(*GRABJOBS)
The art scene is fabulous in Toronto
Being a multicultural city, Toronto is deep in rich history, culture and art. In addition, Toronto holds many other major museums and galleries, such as the Gardiner Museum, CBC Museum, Bata Shoe Museum, Museum of Contemporary Canadian Art, Design Exchange, Museum of Inuit Art, TIFF Bell Lightbox, Fort York, Canadian Air and Space Museum, and many more. Undoubtedly, the art scene is fabulous in Toronto. As well, some of the world's most extraordinary musical talents come from Toronto. They include Drake, The Weeknd, and Glenn Gould. In addition, living in Toronto will give you easy access to attend one of the world's largest film festivals, the Toronto International Film Festival.
If you love parks, living in Toronto is right for you
Toronto's parks come in a variety of sizes and shapes. There are amazing waterfront parks with sand shorelines and boardwalks competing for the top spot with parks that have historical significance, while others have attractions such as zoos and gardens. If you love parks, living in Toronto is right for you. There are comfort stations, playgrounds, walking trails, concession stands or food trucks selling snacks and ice cream nearby in most parks. Some of the most popular parks include High Park, Toronto Islands Park, Bluffer's Park, Kew Park, Rouge National Urban Park.
In Toronto, you'll find delicious food at every corner
Toronto seems to have a new insane food item every day. No matter what you're craving – something dripping in cheese, an epic sweet and savoury combination, or a dish that includes every color of the rainbow – Toronto has it all. Of course, Toronto is famous for its sandwiches. This includes the Veal Sandwich, which is a tenderized scallopini cutlet that's lightly breaded, then baked until it's tender and topped with a special tomato sauce. Other must-try foods after moving to Toronto include Peameal bacon on a bun, Churros, Margherita pizza, Salmon Rosti, Bagel and Lox.
What food is Toronto famous for?
Toronto is famous for the Veal Sandwich.
Despite the high cost of housing, moving to Toronto is a great idea. The premium city life, excellent infrastructure, gorgeous scenery, rich history, art, culture, and immersion in nature are enough to convince anyone of how comfortable and exciting living in Toronto is. Furthermore, the city has an amazing food scene and great outdoor activities as well.
Additionally, Toronto offers a wide range of high-paying jobs in various fields, making it a great location for professionals and career advancement.  Do you intend on moving to Toronto soon? Ensure you use one of the best movers in Toronto to handle your move for you.
The Pros and Cons of Living in Toronto
Strong economy
Great job opportunities
Amazing food scene
Great outdoor activities
High housing cost
Congested city
Dense traffic
High cost of living
Share this article on social media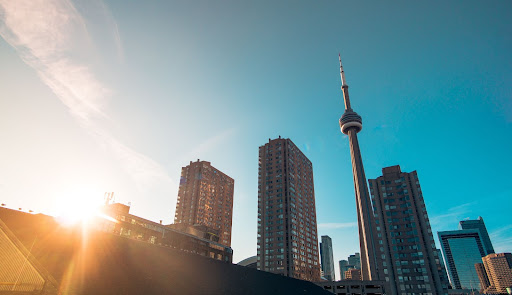 Daily Living
If you want to avoid paying hefty commissions to real estate agents, consider selling your home yourself. Homeowners and investors sell property without Realtors every day and save thousands in the process.
Read more »
Check out MovingWaldo's free moving platform and find everything your need for your move. No sign up required!