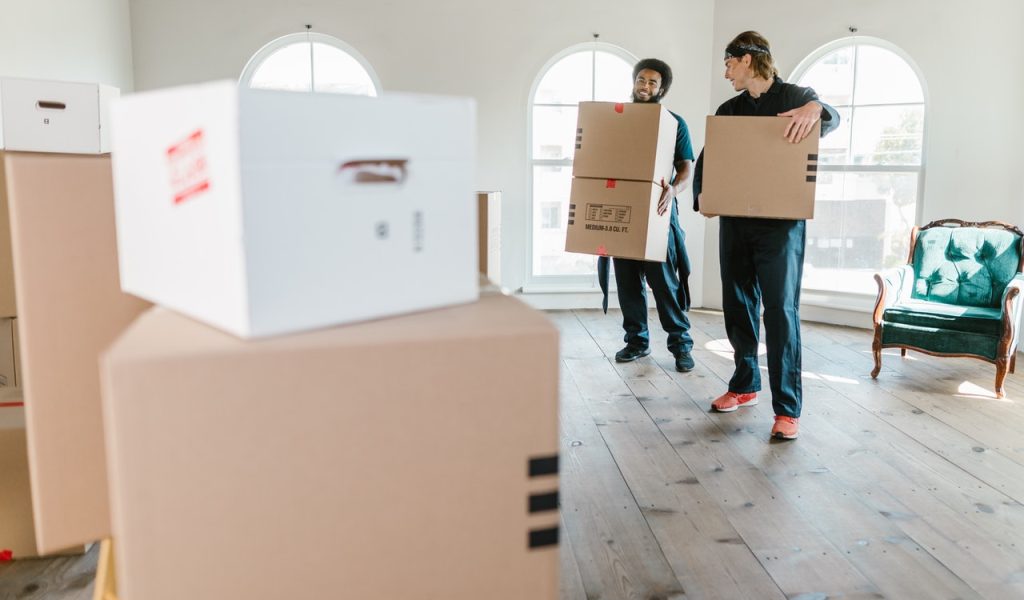 How much do movers cost in Canada? Understanding your moving quote.
In the past several years, MovingWaldo collaborated with dozens of moving companies and learned plenty about their various pricing models. We gathered information that is often unspecified to help you better understand your moving quote and make the right financial decisions when moving. Click on the buttons below to learn more about how each part of your quote relates to the cost of hiring movers.
How can you estimate the cost of your move yourself? 
The first thing you'll need to know to estimate the cost of your move is the volume or the weight of the items to be moved. To determine the volume of your items, make an inventory list. Based on the chart above, you'll then have an estimate of the cost. 
However, the cost of your move will depend on the multiple factors explained in this article (read below). For the chart above, we have considered the following:
Total of 2 hours of driving time, including

travel time

. 

No additional services of packing and unpacking.

No complex disassembly. 

No bulky or special items to be moved, and no extra charges included. 

Both locations are easily accessible by the trucks and the movers. 

Taxes and tips are not included in the total. 
This is not a precise moving estimate. Complete this form to get the best price specifically for your move.
Understanding the costs on your moving quote
Pricing models: hourly vs flat rate
Hourly pricing is the most commonly used pricing model. It's simple, the company will provide you with an hourly rate and charge you based on the time it took to complete your move. 
Note that hourly rates may vary based on time of year and date of the move. During warmer months, moving companies typically up their rates 25%-30%. They also increase their rates at the end of the month as leases are up and there is more demand. 
What is so convenient about hourly pricing? Hourly pricing may work to your advantage if you are well-prepared because it may take the movers fewer hours to complete the move, therefore, charging you less. Generally, movers will provide you with an estimated labor time.
What is included in my estimated labor time? 
Your estimated labor time will include an average of the time it will take to complete the following tasks. 
Prepare, pack, protect, dismantle, and load your belongings at your current location.

Drive the truck to your drop-off location.

Unload the truck, reassemble the furniture, and finalize the move. 
Good to know: Experienced relocation specialists can accurately calculate your estimated labor time by taking a detailed list of your inventory and asking the right questions about your home. It is especially important that the estimated labor time is made clear beforehand by any moving company with an hourly pricing model. 
When discussing with your moving company, you may hear them say one of the following:
"We charge from office to office." 
Or
"We do not charge travel time, but we have a truck fee."
Travel time is an essential part of calculating a moving quote. As the travel time varies per move (based on distance and traffic), moving companies need to add this cost to their estimates. However, not all customers think it's fair to pay for travel time, so the companies find ways of including it through various models. 
Travel time is the total time it takes for the moving company to: 
Drive from their office to your pickup location.

Drive back to their office from your drop off location.

The office to office model
The office to office model is when the movers begin charging the hourly rate as soon as they leave their office until they are back at the office at the end of the move. In Canada, it is common for companies who bill using the office to office model to not charge a truck fee. 
It would be beneficial for you to choose the office to office model if one or both of your addresses are near the moving companies' departure point (their office).
Origin to destination + truck fee model
The origin to destination model is when movers begin billing you their hourly rate from the moment they arrive at your initial location until they leave your final destination. 
Yet, to cover their travel costs to get to and from their starting point (their office), they will usually charge a truck fee. Movers may even charge an additional fee on top of the truck fee if the distance to and from their office is unusually long. 
For instance, a moving company could charge Origin to Destination + Truck fee but also charge the return trip on an hourly rate if they are moving you from Toronto to London, Ontario. They do this because their typical truck fee would not cover the cost of the 2-hour drive back from London to their office.  
The Origin to destination + truck fee model may be to your advantage if you live in a high-traffic area, since it takes away some of the unknown associated with traffic conditions.
How are truck fees calculated? 
Truck fees are pre-fixed charges that will appear on your moving estimate. They are frequently based on the distance of the move and the size of the truck. Truck fees are in place to cover the cost of fuel, the truck, and the workers who are paid at an hourly rate during travel time. A truck fee may vary between $100 and $300 for a local move. 
Alternatively, or in addition to a truck fee, some companies may charge a fee per kilometer driven. This fee may be charged per kilometer for the entire journey, or may be charged for any distance driven over a preset limit.
Flat rate pricing is uncommon for local moves in Canada in general. It is common for large white glove moves or for long distance moves. 
To provide a flat rate for your move, the company will need to precisely assess various aspects, including:
A detailed inventory list

How they will access your home 

Detailed information about special, unique items that need to be disassembled and reassembled.

Information about traffic conditions to and from your locations. 
On top of it all, they need to think of everything that could turn sideways on moving day, which leads them to adding a contingency in the quote. All of the above factors cause flat priced moves to typically be more expensive than hourly priced moves.
What is an inventory list?
An inventory list applies to both flat rate and hourly priced moves. Providing your relocation specialist with a complete inventory list allows them to accurately calculate the volume and weight of your items, and therefore determine the right size truck(s) and the right number of workers.
Ultimately, the inventory list will help the relocation specialist determine the estimated labor time.
If the inventory is not accurate, it can lead to the moving company sending the wrong size truck and the wrong number of workers, for which you will be either overpaying or the movers won't be able to perform the move as promised.
Types of fees you may see on your moving quote
As all moving companies have different fee-related policies, certain special items may have a greater impact on the final cost of your move than others. 
Heavy items: Due to their specific handling requirements, overly heavy and bulky items are usually charged as extra. Common heavy items in a home include pianos, hot tubs, pool tables, and extremely heavy duty appliances. The fee may vary based on:
The size and the weight of the item

The floor it is situated on 

The model (ex: upright piano vs baby grand piano)
This extra fee does not include the labor time used up by the workers or any extra workers they may need to bring on site. It is common for companies to bill items when they are above 200 lbs. However, movers will not have a scale with them on moving day. Instead, they will be estimating the weight. 
Items requiring special protection: If you need valuable items to be moved such as art pieces or marble tables, your mover may recommend crating or using special protection. This will ensure nothing is scratched or broken during transportation. You may also want to purchase double-walled packing boxes for TVs or mirrors, but this is not always necessary.
Pro-tip: for most fragile items, your mover will provide protective blankets to wrap them prior to the move, and ensure they are not scratched during transportation. Wardrobe boxes are sometimes provided for free by movers.
Overnight and storage fees: If your move cannot be completed in a single day (usually 14+ hours), you may find an overnight fee on your quote. There are two (2) possible reasons why you may find this fee:
If the movers take an entire day to load the truck and will drive to your drop-off location the next day, they may charge an overnight in-truck storage fee.

If they need to sleep in a hotel.
Taxes: Moving companies usually charge taxes on the total price of the move, including labor time and material. 
Extra stair fees: It is quite common in high-rise buildings and townhouses for movers to charge an extra stair fee per mover and per flight of stairs above the second floor.
Movers typically offer two types of insurance protections for your local move: release value protection and full value protection. Read more about them below.
| | | | |
| --- | --- | --- | --- |
| Type of insurance  | What it covers | How much is covered | Cost and deductible  |
| Release value protection  | Damage done in the moving truck | $0.60 per pound of the damaged item | Cost already included and no deductible |
| Full value protection  | Damage done in the moving truck and in your home  | Between $5 – $10 per pound of the damaged item | Cost is at least a few hundred dollars and deductible cost will vary |
Release value protection (basic insurance)
Release value protection is the basic insurance that is usually included in the price of your move by default and is based on provincial regulations. Moving companies will refer to this type of insurance as the $0.6/lbs coverage. 
What it covers: The release value protection covers your belongings while they are transported in the moving truck. It does not cover any damage done to or inside your home. 
How much is covered: This type of insurance will cover $0.6 per pound of a damaged or broken item. For instance, if a 150 pound (68.04 kg) table broke in the truck, the mover will be required to give you $0.6 X 150 lbs = $90. 
However, many moving companies in Canada will want to keep up their reputation and fix the item themselves through a maintenance worker that is either employed by them or that is in their network. Note that if to save time, you ask a mover NOT to protect an item properly and the item is scratched, the mover is likely not going to cover the repairs or even the release value protection.
Cost and deductible: While it may vary, most companies will not charge for this insurance and will also not charge a deductible in case of a claim because of how little it covers.
Full value protection (extra insurance)
Most local moving companies in Canada provide full value protection at an extra cost to add a layer of protection to anything that could happen during the move. 
What it covers: Unlike the basic protection, full value protection covers damage that may happen to or in your property.
How much is covered: While it may vary, full value protection usually covers between $5 and $10 per pound. For instance, if a 150 pound (68.04 kg) table is broken during the move, the coverage will be $5 X 150 lbs = $750. 
Important: Here the fix or replace principle will often apply, meaning that the mover will have the choice to either fix the item or replace it with an item of an equal value. It does not mean that you will get a $750 check. 
Cost and deductible: Selling this extra protection in collaboration with their insurers, movers may price this coverage differently from one another. Some moving companies may price it based on either the value and weight of your belongings, the number of bedrooms, or all three! 
Expect to pay at least a few hundred dollars for full value protection. The deductible cost will also vary depending on the company. While this protection can be very reassuring and help drastically in case of an incident, it's important to understand the cost and protection it provides, as it may not be beneficial for you.
Even if you do end up hiring movers, you can still reduce your moving costs by undertaking certain responsibilities like protecting fragile items, moving big items yourself, and more! Or, for instance, is it really necessary to hire packers and movers? If you have a little extra time on your hands, you can reduce your moving costs exponentially by renting a moving truck, finding used supplies online, or even hiring a tasker from TaskRabbit.
Share this article on social media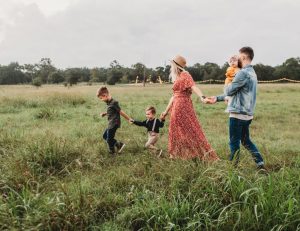 Daily Living
Although Canada is overall a safe country, some cities are safer than others. For some people, security and safety are a major concern in their daily lives. Are you planning to move and are looking for
Read more »