Self-Storage Companies: Q&A with Storage Experts
Many people turn to self-storage facilities when moving or simply running out of space. Figuring out which are the best storage units to place your belongings in is not easy. There are many factors to consider, like choosing the right size of unit. For your convenience, MovingWaldo has compiled a list of all the questions you have about finding a storage unit. Keep reading to know more about what our storage experts have to say in this Q&A!
Booking trustworthy movers starts here
Compare multiple moving quotes calculated across the same metrics
When should I consider a climate-controlled storage unit?
You should definitely consider climate-controlled storage when you are storing items that may be sensitive to temperature fluctuations such as fine furniture, electronics, appliances, or documents. I would also highly recommend heated storage if you would like to access your items during the colder months or during inclement weather. A big advantage of climate-controlled storage is that it allows you to have a nice warm space to sort through your belongings.
How do I know if the belongings in my storage unit will stay safe?
To ensure the belongings in your storage unit stay safe, storage companies usually offer the following:

High security disc lock that cannot be cut with bolt cutters.

Storage facilities that are secured, alarmed, monitored, and have CCTV (Cameras).

No access to the inside of the storage facilities.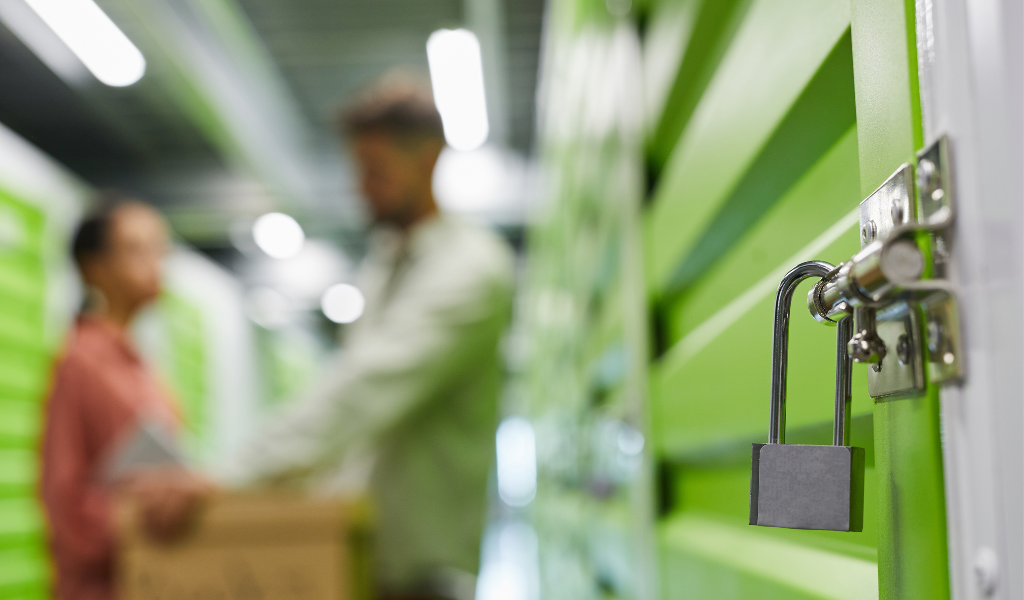 Do I get a lock when I rent a storage unit?
When renting a storage unit, every self-storage facility will have different options for the type of lock needed to keep your items safe. However, what is universal is that all companies require the client's locker to have a lock on their unit at all times. Some facilities provide their clients with a cylinder lock, while in some cases, clients must bring their own lock. Many new facilities now have upgraded cylinder locks (that are almost impenetrable without using a high-speed drill) or use high grade secure keyless units that work from an app with your phone. Remember, you are using storage because you want to ensure that your possessions are stored and protected at all times.
What influences the prices of a storage unit?
The price of a storage unit is usually affected by supply and demand. Unit sizes that are popular will get price increases and units sizes that don't rent often will get decreases.

Storage owners also consider available supply. If they have many units available in a certain size, they will lower the price to increase occupancy. As the occupancy rises so will the price.

Weather also plays a role in determining the price of a storage unit. Prices tend to increase in the spring when the housing market is highly active and decrease in winter when activity slows. Make sure you shop around for a fair price and be sure to ask how often rent increases are made because you'll find yourself surprised when the rent increases sharply 3 months after moving in.
Do you have any tips and tricks to pack a storage unit?
There are lots of useful tips and tricks to pack a storage unit and maximize the available storage space in your locker, among them you can:

 

Consider adding shelving units to take advantage of your locker's height;

Stack similar-sized boxes on top of one another or place them on furniture and appliances;

You can also save space by storing sofas on their end and using the space under tables;

Lastly, place items you need most often at the front of the locker and leave a small aisle for accessing items at the back.
How big is a 10x10 storage unit? What fits in it?
A 10×10 storage unit fits the furnishing of a 1-bedroom apartment, including a king-sized bed, chairs, couch, large appliances, and several boxes. It is perfect for new homeowners or to free up space for a home office.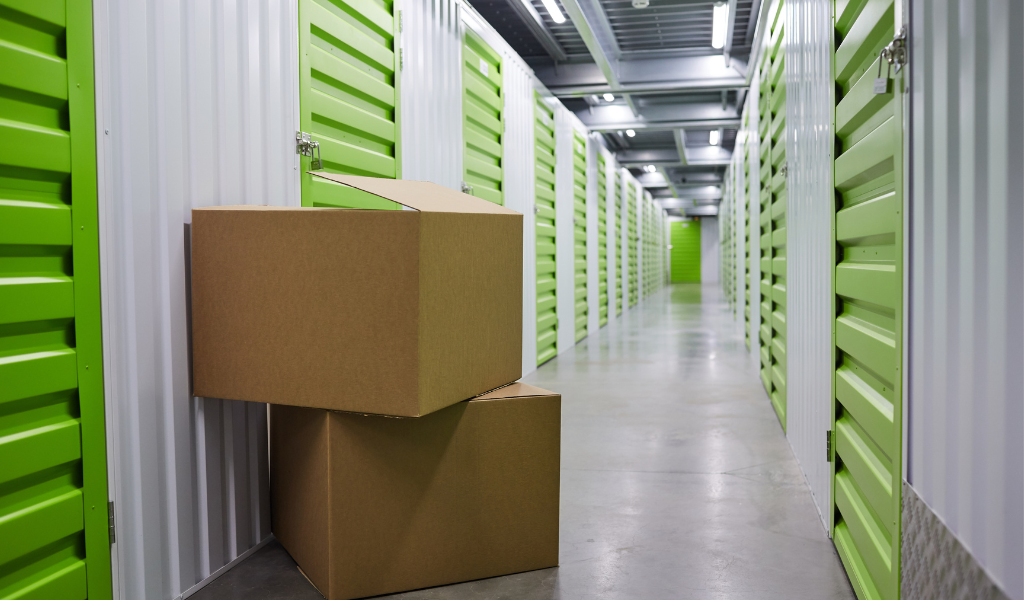 What should I look for when renting a storage unit?
When renting a storage unit, you need to consider what you plan to store in the unit. Selecting the proper sized unit will ensure that all your belongings will fit. Also, if those items are temperature sensitive, such as leather, art or electronics, a climate-controlled storage unit will keep them protected from extreme heat or cold. Finally, it's important to make sure that your storage unit is located near your home.
What are the benefits of portable storage?
If we had to narrow it down to one thing, we would say "flexibility." Our service is flexible for a few reasons, but the fact that it's portable storage, and can be delivered to the customer's location and moved when needed is the biggest advantage. Because a BigSteelBox is a shipping container, it can be moved in a variety of ways – truck, crane, rail, ship, etc. This makes it ideal for commercial uses for construction and industrial sites, as well as for residential moving and storage.
How big is a 5x5 storage unit? What fits in it?
A 5×5 self-storage unit is one of the smaller unit sizes and is about the size of a large closet at home. It will fit a dresser or a twin mattress and some boxes. The space, which is 25 square feet, will hold what typically fits in a garden shed or a small van. It works well for some small furniture items, boxes or totes of seasonal items, and business supplies.
Is there a minimum amount of time to rent a portable storage unit?
Portable storage units are typically rented by the month. PODS, for example, bills on a "pay-as-you-go" basis until your container is emptied and returned — whether that's after one month or six. There is no minimum amount of time, and you can keep your container for as long as you need.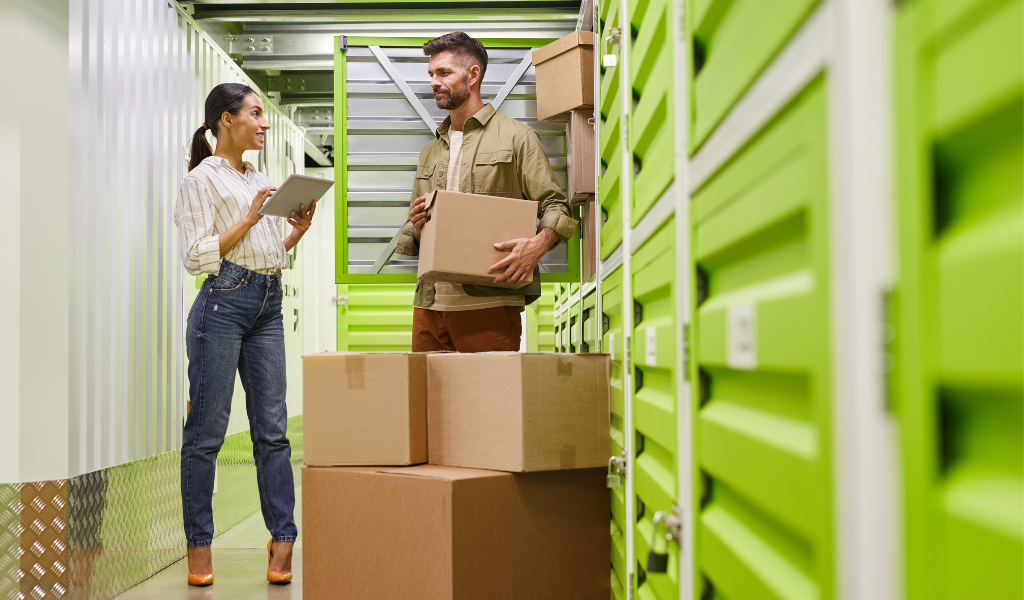 Do I need insurance for my storage unit?
We all have insurance on our vehicles, and homes and when you, unfortunately, require using it, you're grateful to have it. Storage is no different.

Most self-storage providers these days require tenants to insure their storage unit. The reason is to provide protection and peace of mind for self-storage tenants and their valuables in the event of an incident that takes place.

 

Review your storage provider's insurance policy, the deductible, and terms and how much coverage you receive based on your needs. When renting a storage unit research the facility's features including access hours, security systems, access control system, cleanliness (do they have full-time maintenance) and reviews.
When looking to rent a storage unit, it can be difficult to select the right size of unit and the storage facility that will ensure your items are protected. This Q&A with self-storage unit experts will help you choose the right fit for your needs. To make the right decision, you can use this Q&A to compare and understand what each storage facility offers. 
Moving soon and in need of a storage unit? Check out the best self-storage companies in Canada!
Share this article on social media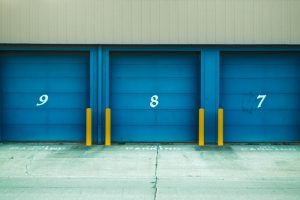 Local storage
What to Look for in a Storage Unit There are many reasons why you may want to rent a storage unit to store your belongings. Maybe you are downsizing or moving from one home to another.
Read more »