How to find a Storage Unit
In recent years, there's been an increase in the price of rent and a greater mobility between cities, which has contributed to the positive growth of the rental storage sector, especially in large cities. When faced with a reform or a move, renting a storage unit is often the perfect solution, whether it be temporarily or permanently.
If you've been doing your homework, you'll know that finding the right storage facility is not the same thing as finding the right storage unit. If you're lucky, you might get the best of both worlds but people usually have to do some research and compare different companies before finding the perfect space for their belongings. In your quest to find the right storage unit, there are many factors you should take into account such as location, price and much more. In order to help you, we've detailed a list of elements you should consider as well as some storage facility recommendations. 
How to find the right storage company for you?
For your peace of mind, it's best to choose a company that you can trust. To do so, you should visit different storage facilities near you and verify that there are specific guarantees, in particular, that the space is safe, clean and free of humidity. It should also provide maximum security and have a good fire protection system.
Before signing the contract with a storage company, pay attention to the minimum required storage period. In some cases, certain companies will let you rent a storage unit for a specific number of days but others will require you to pay a full month of service. 
Elements to take into account when choosing a storage unit
When deciding to rent a storage room, it is important to choose the best one. In order to help you, we've prepared a list of 7 factors you should take into account before making your decision:
Convenience is one of the most important aspects when choosing a storage room. The location of the storage facility must be convenient. It should be located close to your house and accessible by car or public transport. This is especially important if you wish to visit the storage unit often.
Another important factor to consider for convenience is the structure of the storage facility. It should be easy to store your items without damaging them. Make sure to look at the size of the hallways within the facility and check to see if there's a parking space for clients. You should also verify that they have elevators and ramps so that moving your furniture is easy.
It's important for you to make sure that the company's working hours fit with your own schedule. You should be able to store your things away when it's most convenient for you and go to the storage unit when you need to. Some facilities are open 24/7, which gives you more flexibility.
In order to choose the best storage room near you, you have to consider the level of security the company offers. You should take special note of safe locks and padlocks, security personnel, individual security alarms, digital surveillance, multi-risk insurance, etc. Security is especially important if you are storing valuable items. We also recommend checking reviews from clients to see if the overall experience with the company was good or bad in terms of security. 
When you visit or call the different facilities you are comparing, make sure that they take the time to answer all of the doubts and questions you may have. They should provide transparent communication and explain their services in detail. They should make you feel confident that  your things will be safe within their facility and provide valuable arguments as to how they will protect your belongings. You should trust your first impression as well as your instinct, and choose a company that covers all your needs.
The appropriate size will depend on the number of items you need to store in your unit. It's best to create space to make an alley in your unit and have enough space so that you don't have to stack everything in a way that could damage some of your valuables. We recommend renting a storage unit that offers you a little more space than you need. This is important because you might need to store more objects in the unit at a later date and it will help you organize everything so that you can find them more easily.
Pricing is one of the most important factors. You have to choose a storage unit that fits your budget. You should consider the cost per square meter and check that the price offered for the size does not include the corridors or the surrounding areas. In the same way, consider your budget and compare it with the prices of the different storage rooms in order to get the most value for your money and choose the storage unit that suits your specific needs.
The additional services offered by the company can be of great value to you depending on your needs. Some facilities provide moving services to help you load and unload your items. This is especially helpful if you have to move large items. You should also check to see if the facility provides tools and equipment to help you move your stuff to the storage room. This includes wheelbarrows, packing material and much more. 
These are some of the most important tips to consider when choosing the best storage room in Canada. Your final decision should take all of these factors into account and meet your individual needs and budget. Once you've made your decision, you should make an inventory of all the items you are going to store and declare the content and the real value of your belongings to the company that offers you their storage service. This will be helpful in the case of an unforeseen event (theft, fire, force majeure, etc.).
Are you moving and wish you had some help? Check out our free interactive checklist.
Tackle Your Move in Minutes.
1. Save time with every task
2. Access exclusive deals
3. Track your progress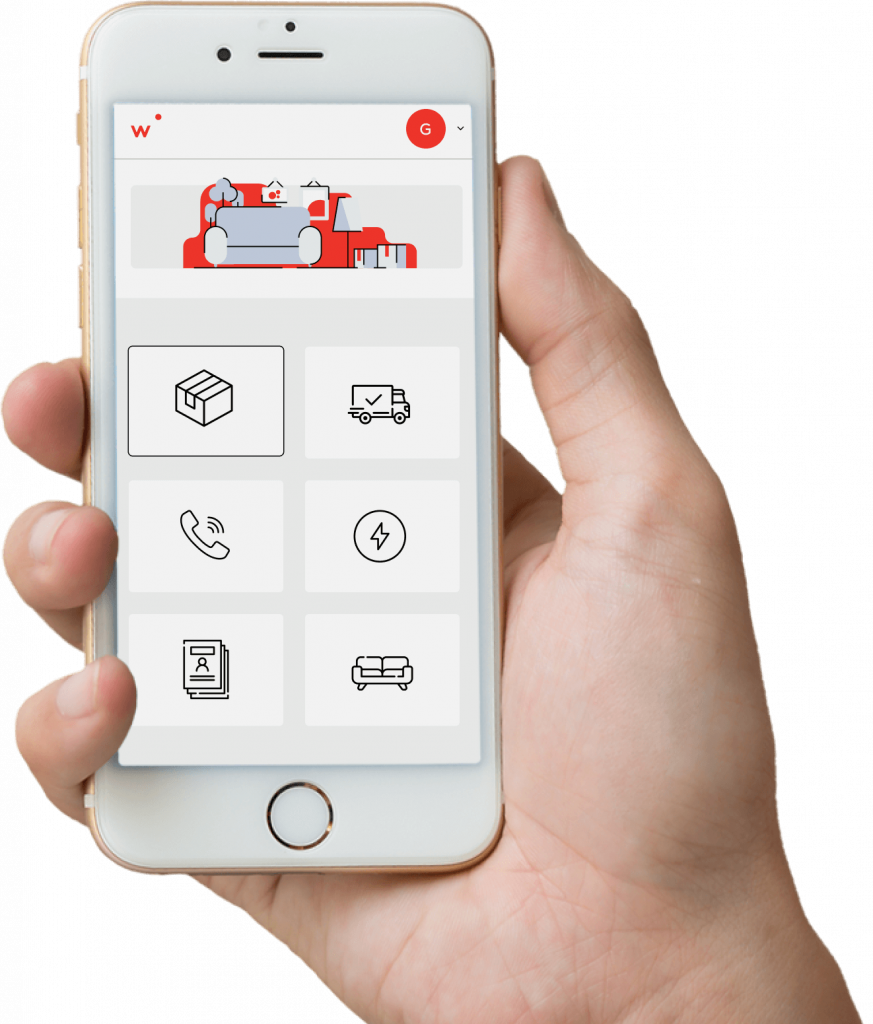 Who can benefit from renting a storage unit?
During a move, there can be a very small delay between the date of departure from your old house to your new one. When this happens, you have to find a safe place for your furniture quickly so renting a storage unit can be very convenient. This service is also useful when you have to move abroad for a short period and do not want to take the furniture with you or sell it. Businesses also regularly use this service to store furniture, equipment and documents. 
The good thing is that if you choose a full-service storage company, the staff is responsible for the disassembly, packing and transfer of the furniture to your storage unit. Your belongings will be kept safe and in excellent condition until the end of the agreement. Plus, if you wish, the staff can also transport your items to its final destination (your new home!).
Another alternative is self-storage. If you choose this solution, you will have to take care of packing and transporting your items to the warehouse. This is a very convenient option especially if you only have a few boxes and need space for a short amount of time.
Advantages of renting a storage unit
1. It adapts perfectly to your space needs
When you rent a storage unit, you only pay for the space you need. Most storage facilities will provide you with at least 5 different unit sizes and prices so that you can pick the option that best suits your needs and your budget. The great thing is that if your space needs change over time and you need more or less space, you can switch units at any time. Not to mention that you don't have to pay for electricity, water or gas!
2. You only pay for the time you will be using the service
Storage facilities offer both short-term and long-term options and they are flexible when it comes to payment. Usually, payment is done on a monthly basis. If you already know how long you will need the space for, you can establish the duration of the contract. Otherwise, make sure to check how long in advance you have to notify the company that you're going to vacate the unit.
3. Unlimited access (24/7)
This can vary depending on the storage facility you choose. However, many companies give customers access 24 hours a day, 7 days a week. This is very convenient because you can access your storage room whenever you want if you need to go get something.
Many storage facilities provide security and surveillance services. This includes alarms, video surveillance as well as on-site security. Your storage unit is also protected by an individual lock. You should make sure that your home insurance or renters insurance covers your items in the storage. Otherwise, consider buying insurance. 
Share this article on social media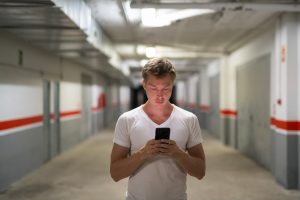 Local storage
Complete Guide to Renting a Storage Unit If you're planning into moving into a new home or just need extra space to store your belongings, you should consider renting a storage unit to make your life
Read more »
Check out MovingWaldo's free moving platform and find everything your need for your move. No sign up required!