StorageMart Reviews, Pricing, Features & More!
In 1999, StorageMart began with a single store in Columbia, MO and is now the largest privately owned, family-operated storage company in the world. Dedicated to providing clean, well-lit storage units, and friendly customer service, StorageMart is led by the Burnam family, which has been in the storage industry for four generations. Through the "Store it Forward" charitable giving program, StorageMart gives back to the many communities it calls home.
StorageMart Serviced Locations
StorageMart has more than 250 locations across Canada, the United States, and the United Kingdom. 
Popular StorageMart locations in Canada:
Greater Toronto Area

Scarborough, ON

Etobicoke, ON

London, ON

Montreal, QC

Quebec, QC

Edmonton, AB

Calgary, AB

Saskatoon, SK

Regina, SK

Vancouver, BC
Find a StorageMart location in Canada near you.
Popular StorageMart locations in the United States:
New York, NY

Kansas City Metro Area

Lexington, KY

Milwaukee, WI

Oakland, CA

Columbia, MO

Miami, FL

San Antonio, TX

Des Moines Metro Area

Omaha, NE

Chicago, IL
StorageMart Reviews from the Web
4.5 stars based on 6 501 reviews from TrustPilot
Website

Reviews

Google (North York, Toronto) 

4.9/5 out of 351 reviews

"Convenient and simple. The whole process was an absolute breath of fresh air in a time I could not have been more burned out. The booking over the phone was very efficient and the whole process took less than 10 minutes, including wait time.

At the facilities, the person was super friendly and helpful, providing specific instructions on how to access afterwards.

Overall a great place. Thank you!"

⁠— Andrea C.

Yelp (Chicago location) 

4/5 out of 19 reviews

"I have been using StorageMart for almost a year now and am completely happy with their facilities. The employees have always been helpful and accommodating. The place is always clean and the price is reasonable. I have been helped numerous times by Adam and Joey and they are always friendly. I highly recommend StorageMart for any storage needs."

⁠— Roberto B.

Trustpilot

4.3/5 out of 6600 reviews

"StorageMart has helped us find an affordable storage unit. This facility is very clean. The security is excellent. There are several entrances so if one is busy, you have the option of using another one. I would recommend this facility to anyone needing to store your precious items."

— Patty C.
StorageMart Types of Storage Units and Features
There are different sizes of units available. Let's take a look:
Type of unit

What can this unit fit? 

Storage locker

Ideal for small items like shoes, clothes, books and collectibles. 

Small unit 

(25 – 50 sq. ft.)

Fits the contents of 1 room of small furniture.

Medium unit 

(81 – 150 sq. ft.)

Fits the contents of a 1 bedroom house or apartment.

Large unit 

(151 – 300 sq. ft.)

Fits the contents of a 2 bedroom house or apartment. 

Extra large unit 

(300 sq. ft. +)

Fits the contents of a 3 bedroom home or a two- car garage.

Covered or uncovered parking storage 

(18 – 38 sq. ft. deep)

Parking spaces for cars, trucks, boats, RVs, trailers, jet skis, and RTVs.
StorageMart pricing varies on location, property amenities, and unit size. The best rates can be found online as there are exclusive online discounts.
There is no deposit, just a one-time admin fee. Clients are required to purchase Value Coverage or show an insurance policy that covers the storage unit.
All leases run month-to-month and select units may qualify for a Free Month* Discount that will be applied to your first full month of rent and will appear on your next bill.
StorageMart Features and Amenities
StorageMart offers a variety of features and amenities for their storage units. 
LED lighting
StorageMart facilities are equipped with LED lighting facilitating better access to your unit in the early morning and evening. 
Electrical outlets 
Certain StorageMart units are equipped with electrical outlets. If you need a storage unit with electricity, contact the facility manager at your local facility. 
Climate controlled units
StorageMart offers climate controlled units that keep your items at steady temperatures year-long no matter how hot or cold the weather may be. These units are designed to hold items like furniture, electronics, and other temperature sensitive objects. 
Band practice in storage units
StorageMart offers the possibility of band practice space at a few of their locations. In fact, a StorageMart location in Quebec has a building specifically for musical bands.
Delivery management 
Expecting a delivery at your unit, but can't be present? No worries. StorageMart offers the possibility of managing the delivery for you. Talk to the manager at your local StorageMart for more information. 
Covered loading bays
It's not pleasant to be loading or unloading a unit during heavy rain or a snowstorm. StorageMart has covered loading bays at many of their locations to keep you and your items protected from the harsh weather.  
Tall storage units
StorageMart typically offers storage units that are 7 to 8 feet tall, ensuring that most household appliances can fit in their units. 
Managers onsite 
Most StorageMart locations have managers and other storage experts on site during their office hours (typically 9:30 am – 6:00 pm). 
Vehicle storage 
Need to store a vehicle like an RV, boat or a car? Most StorageMart locations have vehicle storage options to accommodate a range of sizes. 
Moving supplies 
To properly pack your storage unit, StorageMart offers a wide variety of moving supplies onsite. 
*Services and amenities vary by location
Why MovingWaldo Recommends StorageMart
With over 20 years in business, StorageMart has become an expert in the storage industry. Their mission to offer friendly service and a welcoming environment is proven through their many excellent online reviews. StorageMart makes your unit's safety a top priority with their onsite managers, 24/7 video surveillance, and keypad access. Most importantly, MovingWaldo recommends StorageMart as they provide multiple amenities, so you are sure to find what you are looking for.
Pros & Cons of StorageMart
As good as a moving provider is, you still need to weigh your options and see what other people say about a service. Below is a quick StorageMart review. 
24/7 video surveillance 

Gated access with keypad entry

Most locations offer 24h access upon request 

Fenced-in storage facilities

Free Month Discount

Unique disc locks 

Variety of unit sizes 

Covered loading bays

Great reviews on a variety of sites

A+ BBB Rating
No weekly rentals (monthly only)

Popular unit sizes often rent out quickly
FAQ - The Most Frequently Asked Questions About StorageMart
How does the StorageMart Self Storage Calculator work?
The company's Self Storage Calculator allows you to estimate the unit size you need for all your items. All you have to do is select the items you want to store and StorageMart will calculate a recommendation based on what you actually plan to keep in your unit.
Can you visit StorageMart after hours?
You cannot visit StorageMart after hours unless you have requested special permission. To request special permission, contact the manager at your local StorageMart facility.
How much notice does StorageMart need when you leave?
If you're planning on leaving StorageMart, you will need to provide notice during the month before you leave. For instance, if you want to leave StorageMart in May, you'll need to notify them on or before April 30th.
How does StorageMart assist me with my move?
Most StorageMart facilities offer trolleys, moving carts, and dollies at no charge. They also sell moving supplies in the main office.
What type of vehicle storage does StorageMart offer?
Parking facilities vary according to each facility. There is often a range that includes:
Indoor parking

Outdoor parking

Covered parking

Uncovered parking

Gravel parking
There are different facilities for a range of vehicles including cars, trucks, trailers, boats, motorcycles, ATVs, motorhomes, and more. Contact your local StorageMart facility to see what different options are available.
StorageMart is on top in the storage industry, hence helpful reviews from clients. When choosing a self-storage, what other people say about a service can always come in handy, but it will still depend on your preference and the services you'll need.
Share this article on social media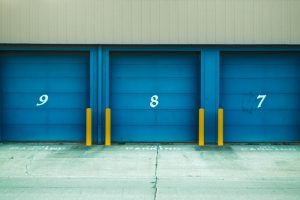 Local storage
What to Look for in a Storage Unit There are many reasons why you may want to rent a storage unit to store your belongings. Maybe you are downsizing or moving from one home to another.
Read more »