Everything You Need to Know about Moving Containers
Are you thinking about moving to a new location? Then you would need something called 'moving containers'. Typically, these are portable storage units (resembling big boxes) that make it easy for you to store your belongings while you relocate. They are wood or metal containers and come in different sizes depending on how much items you wish to move. Plus, they are durable and weatherproof and designed to last for long-term storage.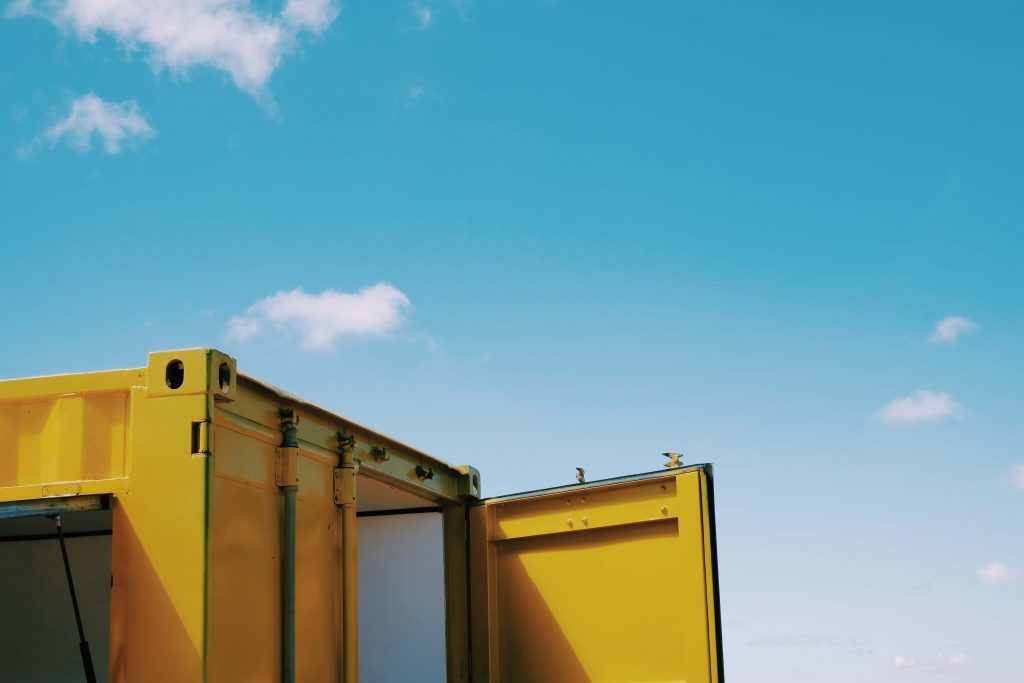 How Does Renting or Buying a Moving Container Work?
Once you select the moving container company that fits your needs, you can schedule a date when the storage containers will be delivered to your doorstep by the moving container company. You get many days to load the container with your belongings. Once it is packed, the moving container company comes and picks the container and drops it to the new destination. Once you unload the container, the company will come again to pick it up and will return to a service centre. Your container is also useful if you need to store, which is call Portable Storage. If needed, you can park the container at the company's storage centre until you can relocate to the new destination.
Portable Storage vs Self Storage Units
Self Storage involves renting a unit at a storage facility, and it is one of the most common types of storage while moving. The units vary in sizes and are most likely climate-controlled so that you can store any sensitive items with due care. You can rent most self-storage units monthly, and the cost depends on location and size. They are ideal for temporary storage, especially when you need to access the belongings regularly.
On the other hand, moving containers/portable storage make more sense when you need the storage for a more extended period before you move it to your new address. They are one of the most cost-efficient ways to relocate and offer great flexibility with their portability. In fact, moving containers can double up as an extra storage facility that you can move on your timeline.
What to Expect From the Best Moving Container Company in Your Area?
Choosing a moving container company that meets your needs out of all the ones you can find on the internet is a task that requires careful consideration. Here are some tips that can help you pick the best fit:
Punctuality and Flexibility
Moving from one place to another is stressful enough, you should not have to put up with more worries about whether your moving containers will arrive on time or not. Ensure they are punctual and offer you the flexibility to move your belongings at your own pace.
Responsive Customer Service
The moving container company should be available to answer your queries or solve any issues, whenever needed.
Quick and Efficient
The team must be able to get things done as quickly as possible to offer you a seamless moving experience. 
Are you moving and wish you had some help? Check out our free interactive checklist.
Tackle Your Move in Minutes.
1. Save time with every task
2. Access exclusive deals
3. Track your progress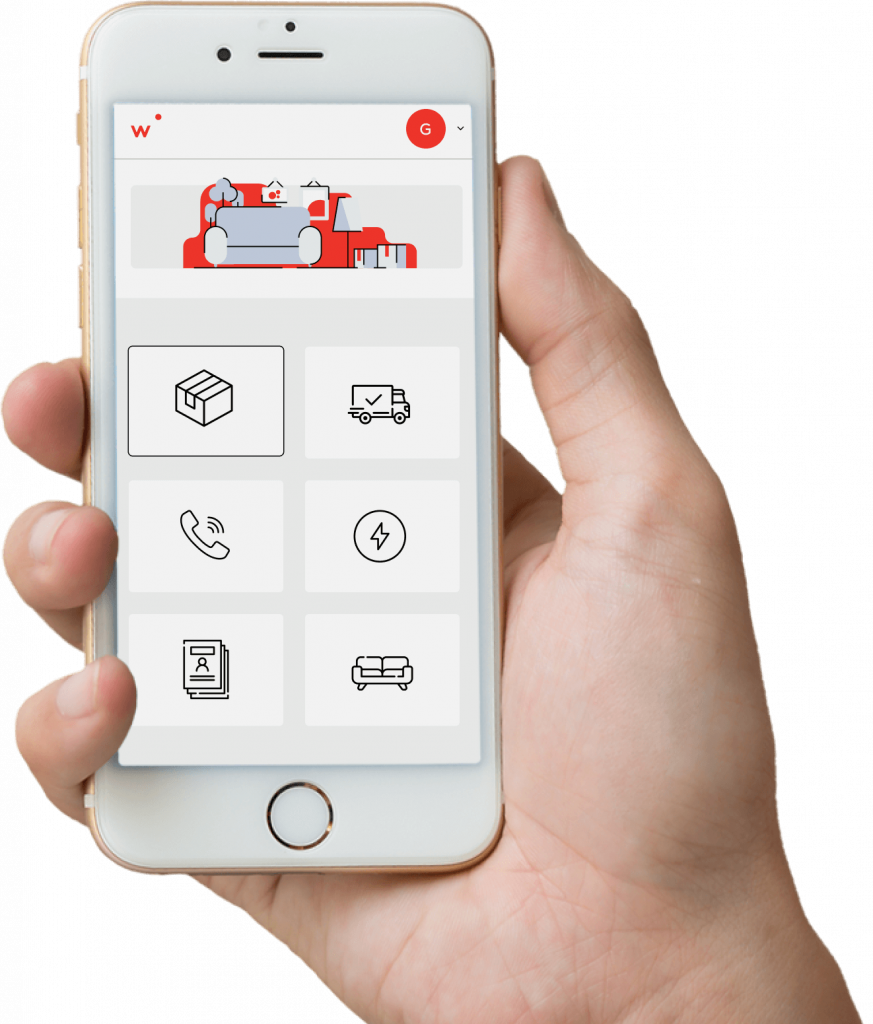 Will My Insurance Cover My Moving Container?
Most renter insurance policies and homeowner policies do not offer coverage for goods during the moving process. It is a wise idea to get moving insurance coverage for your valuable belongings that need transporting to a new address. Especially if you plan to move to a long-distance location, having moving insurance takes the stress off your shoulders.
What is the Cost of a Moving Container?
The cost of a moving container primarily depends on factors such as the distance you want to cover and size of the storage container. Typically, renting a moving container will cost between $400 and $700 for a local move, while a long-distance move can cost between $1200 and $3000. You can always request a quote from the many moving container companies before you make the final decision. If you are tight on budget, there is ways to finance your move. 
What Can't You Store in a Moving Container?
Here is a non-exhaustive list of items that you cannot store in a moving container:
Valuable items such as money, jewelry, credit cards and laptops

Hazardous materials such as ammunition, firearms, aerosols, car batteries, propane tanks, cleaning solvents, paints, pesticides and more

Perishable items such as fresh produce, refrigerated goods, plants, animals, frozen foods, among others
Why Should You Use a Moving Container?
The majority of us planning to move the Do-It-Yourself way know how tiring moving can be. Packing countless boxes and making several trips to and from the new address can give you nightmares. This is the reason why moving containers are becoming increasingly popular today as they save a considerable amount of time and resources when it comes to moving.
Foremost, moving containers give you the convenience to store your belongings in a portable unit wherever you want it. It can be your new address, or if you think you need some time before you move to the new location, you have the option to park the storage container at a company-owned facility. 
When you rent a moving container, the company hands you over the key after dropping off the container on your premises. Only you have access to it which gives you the freedom to pack and load securely. No one else can access the container until you unlock and unload it yourself.
You can choose from a variety of sizes to fit your furnishings and other items. Homes with a 2 to 3 bedroom space can fit into a 20′ moving container. Homes with over 3 bedrooms usually need an additional 10′ or 20′ container. Moreover, there is an option to buy/rent these moving containers and schedule the pick-up and drop off as per your timeline.
Moving containers are secure, heavy and weatherproof. Design to withstand any adverse weather conditions for the long term so your items can stay safe. An extra layer of the weather-proof cover is an add on to protect the container from any damage, made from heavy-duty plywood or metal.
Many of us worry about the exorbitant costs of moving, more so if it involves moving to a different town at longer distances. With a moving container, your moving cost reduces significantly and fits right within your budget. 
All of us are bound to find that moving to a new home is an exciting time. But, as with so much in life, you will find that careful preparation and good planning are what will help minimize any elements of stress.
The keys to a comfortable move is doing your research ahead of time to determine how you are going to move and what the cost is likely to be; taking time to pack and unpack; and ensuring your stuff is safe and secure throughout the move. Good luck, it really will be worth it. 
Share this article on social media

Local storage
Best Portable Storage Containers in Canada – Find the perfect mobile storage container near me. Whether you are moving or simply looking to store belonging safely, you might be interested in the portable storage container concept.
Read more »
Check out MovingWaldo's free moving platform and find everything your need for your move. No sign up required!