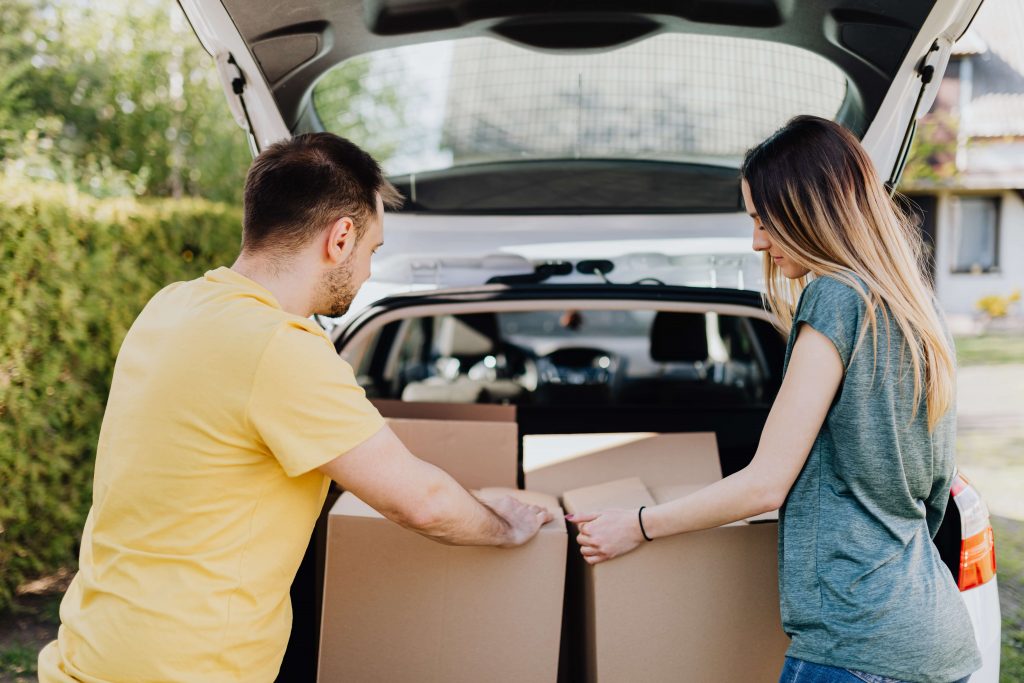 What Is the Cost of Moving?
Moving to a new location is rarely an affordable task. As soon as the process is initiated, the cost of moving keeps increasing. In order to predict how much you will spend on your move, it is important to know the costs involved. Knowing the costs will also help you to be better prepared and budget better. Read on to learn about all the costs involved in moving.
The different cost of moving
Are you moving and wish you had some help? Check out our free interactive checklist.
Tackle Your Move in Minutes.
1. Save time with every task
2. Access exclusive deals
3. Track your progress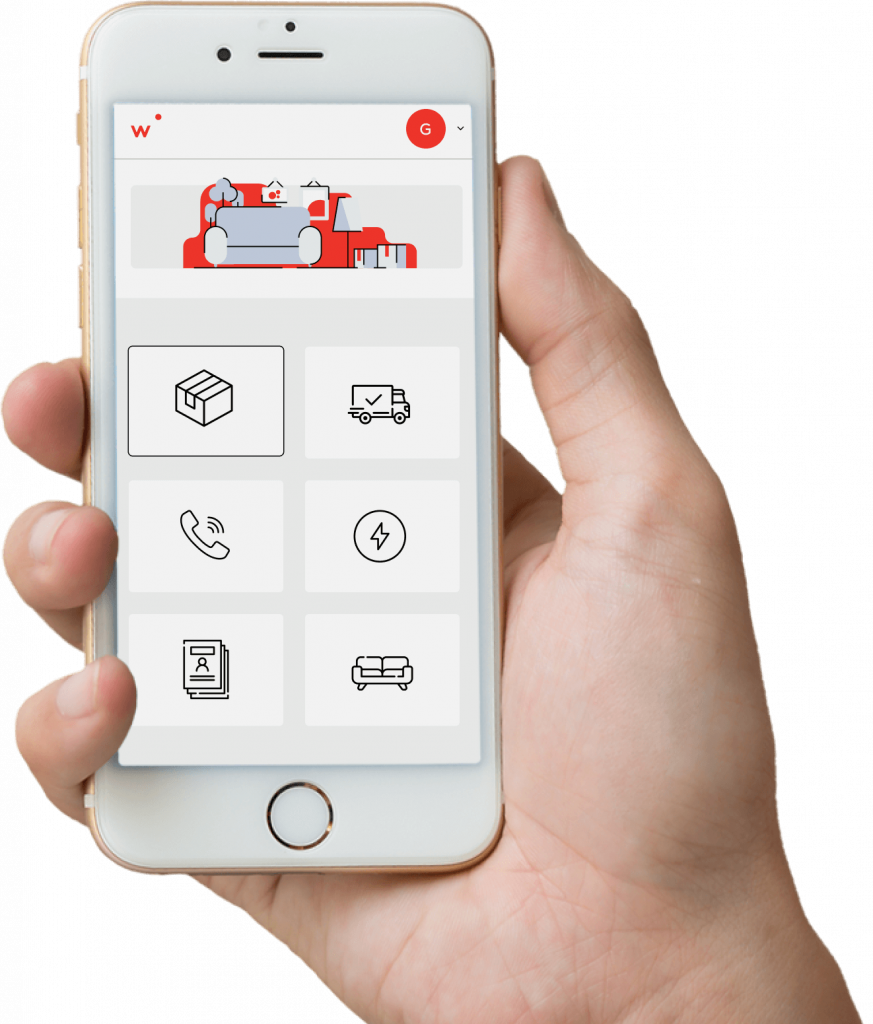 The Cost of Moving Supplies
The costs for minor moving supplies such as tape, markers, paper, scissors and cleaning supplies are relatively low. It is not these materials that will significantly increase the cost of moving. 
The most costly materials when moving
(for a 2 bedroom apartment/condo/bungalow) 
Cardboard boxes

: $150 

Plastic bins rental

: $110

Protective gear

: $100

(covers, bubble wrap, packing paper, gloves, blankets, mattress bag)
Rental and purchase of equipment to facilitate transportation

: $100-$150

(harness, straps, hand dolly) 
Sources: MovingWaldo, Home Depot, ULINE & POLARBOX 
The Best Transportation Method: Movers or Moving Truck
The best transportation method for your move depends on your lifestyle and budget. If you have an unlimited budget and little time, hiring professional movers is recommended. If your budget is smaller, but you are willing to put in the time, renting a moving truck or even renting a moving container is recommended. 
Average costs for 2 movers + 1 truck

: $100-135 per hour + $15-20

tip

per mover. 

Average cost for a 10 foot truck rental:

$20 per day + $0.90 per kilometer + insurance of approximately $25. 

Average cost to rent an 8-foot container

: $600 for the container and driver(s) + 10-15% tip per driver.
*Additional charges may apply for moving special items such as pianos and large, heavy items. 
Note: You will need to book a truck if you're taking on the move yourself. Choose the size of the truck carefully to avoid going back and forth with the rental company. The cost of the truck will vary depending on the rental date: try to avoid moving during the high season, when demand peaks. You don't have the choice? Reserve your truck several weeks before the move.
Sources: MovingWaldo,  U-HAUL & PODS
Benefits of hiring professional movers
Using the services of professional movers means having access to:
Skilled manpower, therefore efficient.

Appropriate equipment: quilted blankets to cover furniture, protective mats for floors.

Guaranteed work: most companies take out insurance for moving goods in addition to liability insurance.

A la carte services, depending on your needs: packaging, unpacking, storage, etc.

Some moving companies offer free wrapping paper, inform yourself. 
What influences the costs of moving with professional movers?
The cost of moving with professional movers is influenced by:
The time of year when you move: hourly rates are higher in high season than in low season.

The number of men you hire: the hourly rate for 3 men is higher than for a duo, but the efficiency of a larger team has been demonstrated.

Distance to travel between your current home and the new one: most companies charge for the time it takes to travel from their office to your current home, and the time to get back to their office.

The number of rooms in your home.

The amount of property you own: the content of 4½-room apartments may vary …

Tasks that you perform before the move so that you have less to do on D-Day:

Disassembly of certain furniture, for example a crib;

Transport of fragile items to the new residence a few days before the move.
All these variables will influence the cost of your move. 
When requesting an estimate, be specific:
Do you have large furniture? How? Which? If you have a piano, the mover may ask you for an additional amount or even refuse to move it altogether.

You are not carrying large appliances with you? Mention it!

Do you live – or move – on the 3rd floor of a building that does not have an elevator?

Do you have a garage and a shed, both packed? You should allow time to load and unload what they contain.

Do you accumulate goods and don't want to get rid of some treasures that have been preserved over the years? You will probably have a lot of boxes.
This will allow you to have an idea of the cost of your move and prepare your budget adequately. 
Choosing your moving company
Ask for quotes from a few moving companies to compare their costs and services. Nowadays, you can easily receive many quotes online. 
You can also seek advice from family, friends or colleagues. Perhaps they can recommend a moving company that has given them full satisfaction during their move.
Check with your insurer for the extent of your personal automobile insurance coverage. This will tell you if you need to purchase insurance from the truck's owner. This can also add to the cost of your move. 
Also check with your credit card company. Some offer protection if you use your card to pay for the rental.
When hiring a moving company, packing services may be offered for an additional fee. Packing costs are generally around $135 per hour and include 2 packers. 
Source: Soumission Boîtes de déménagement
It is important to transfer your essential services such as electricity and Internet before your move to avoid service interruptions.  Generally, the fee to transfer your Internet service is about $55.
The Cost of Mail Forwarding
Costs for residential mail forwarding in the same province with Canada Post
3 months

: $53.70

(temporary address) 

4 months

: $56.70 

12 months

: $86.80

Additional month

: $17.90
The Cost of Home Insurance
Obtaining home insurance from a reliable home insurer is essential when moving. Home insurance can not only protect your building if you own it, but also your furniture and personal items if you are renting. 
Your new home may have something new for you, such as a pool or a fireplace, so it's important to choose an insurance policy that's right for you. 
Monthly costs for home insurance vary widely by home. However, it can be estimated that the average Montreal condo owner pays about $40 per month for home insurance. 
Your personal automobile insurance may also impact the cost of your move. When moving, you may switch from, for example, a place with a garage to a place without one. This switch from parking your car indoors to outdoors will increase your automobile insurance a bit each month. 
Source: HelloSafe
Move-In and Move-Out Cleaning Costs
Cleaning before leaving your old home is a simple proof of respect for the new owner or tenant. 
It is also important to clean when you move in to eliminate germs. Do-it-yourself cleaning is inexpensive compared to hiring a professional cleaning service. However, it will save you time and the cleaning will be done perfectly. A professional cleaning service usually charges between $30 and $40 per hour.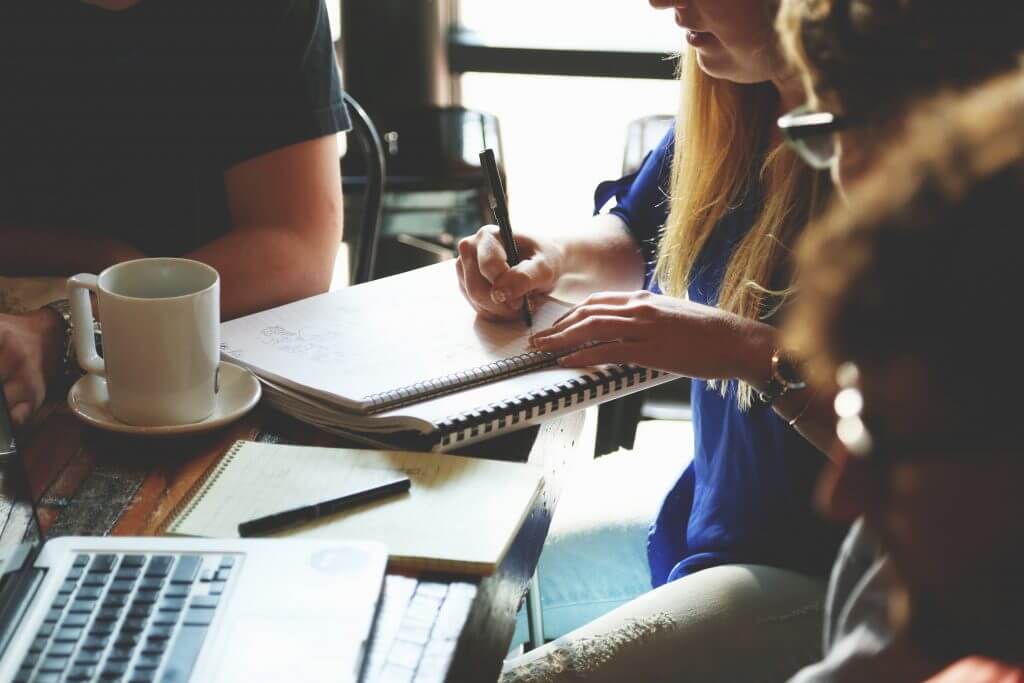 Counting on friends to help you move
Calling on friends means that you are responsible for all aspects of the move – logistics, rental of truck and equipment, etc. And that you will have to take care of ALL your goods, especially your large furniture. This is a way that you can significantly reduce the cost of your move. 
However, to prevent problems if a friend gets injured, check with your insurance company if you have liability insurance.
Any good move with the help of friends ends with a pizza and cold beer. Plan a budget to fill your aid!
Additional expenses influencing the cost of a move
Certain costs can be added to the final bill, costs that we don't always think about, but that we must keep in mind.
The costs of storing your goods and the time between your departure and arrival at your new accommodation. For logistics reasons, you may need to store some of your belongings. This will therefore have to be taken into consideration. That said, there are several types of warehouses to suit your needs, some less expensive than others (e.g. indoor vs. outdoors).

Loss of salary on the day of the move. Unfortunately, it is not always possible to move on weekends and you may have to take time off at your own expense. This will need to be considered when you prepare your budget.

Don't forget about bridge loans! It's a way to finance homeowners during the time lag between selling their home and buying the second. It allows the owner to use the equity in his old home for his new home. This is a fee, because interest must not be forgotten.

Finally, when you move to a new accommodation, you will of course have to connect it to several types of service. So, this comes with connection fees.
Easy Ways to Cut Moving Costs
Costs go up quickly during a moving, but there are some ways to reduce them. Here are a few ways to cut costs. 
In some cases,

the Government of Canada

allows you to claim your moving expenses as a tax deduction. 

Time is money! With a moving concierge service like

MovingWaldo

, you can organize your move,

change your address

in one click, and find

a reliable Internet provider

while saving time and money. 

Buying used moving supplies like boxes on sites like Kijiji and Facebook Marketplace can reduce your moving costs. 

Moving on your own by

renting a moving truck

and packing all your items yourself will greatly reduce your moving costs.

Inviting family and friends over with the promise of a meal will encourage them to help you during your moving while reducing labor costs.
The good news: moving is tax deductible!
Did you know that you can deduct your moving expenses if you change your address due to a full-time job or post-secondary education?
To do this, you must be at least 40 kilometers closer from your place of study or your new place of work, whether your work is annual or seasonal.
You can deduct many moving expenses from your yearly tax return.
Transport and storage costs;

Fees for terminating a lease or selling your property;

Living expenses paid to stay near your new home (maximum 15 days);

Etc.
Keep all your receipts and don't hesitate to discuss them with your accountant.
Knowing the major costs of a moving will help you budget according to your lifestyle. A DIY move is still the best way to reduce these costs as much as possible. Thinking you'll go over budget during your move? Here are some tips for covering moving expenses.
Good move!
Share this article on social media
Moving tips
MovingWaldo is Canada's largest online resource when it comes to moving. This is our best moving checklist. Use it for a flawless move!
Read more »
Check out MovingWaldo's free moving platform and find everything you need for your move. No sign up required!