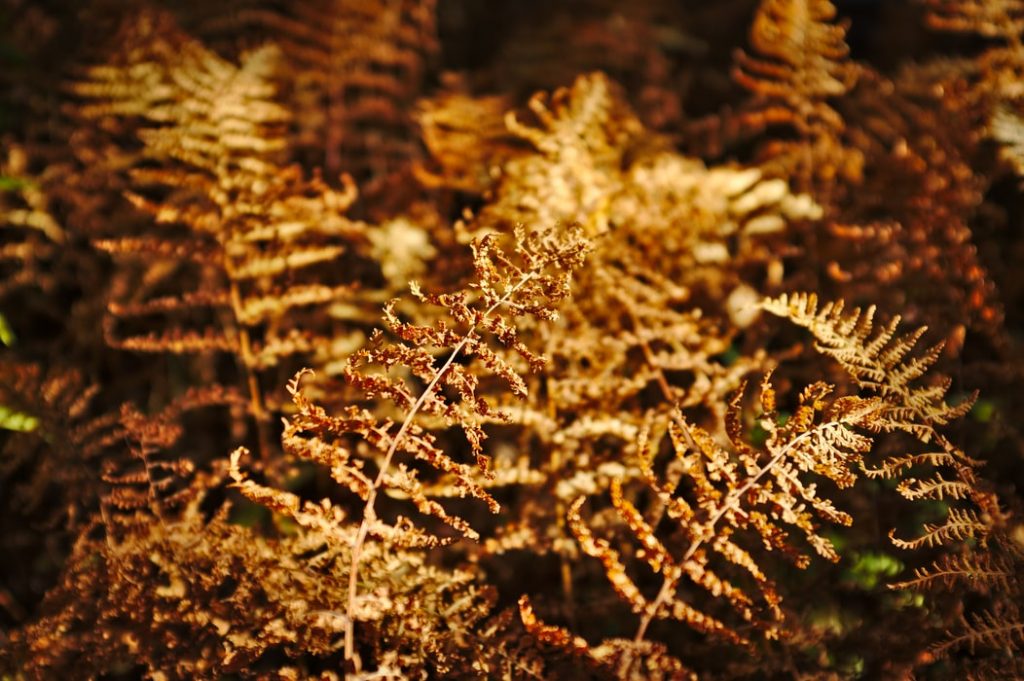 Best Self Storage in Moncton - Find the perfect storage units near you.
Looking for affordable and professional self storage in Moncton ? Here's how we help. We've built a list of curated storage units that you can trust, based on consumer reviews from around the web and quality or equipment and services. Trust us to find you the best self storage near you in Moncton. From self-storage, valet service storage or simply storage units, you can trust these companies with your most loved items. 
MovingWaldo's list of the 4 best self storage units in Moncton

MovingWaldo is Canada's #1 Free Moving Concierge Service. Since 2016, we help millions of Canadians tackle moving tasks in minutes. We care to take the stress away from moving by offering free tools, tips and tricks and referral of service providers that you can trust. MovingWaldo is everything moving under the same roof!
How are storage units and facilities selected?
Our network of storage partners is carefully built based on professionalism, quality of facilities and services, awards and social proofs from customers. We care to help you through the maze of information the web provides about this storage industry. You can trust the companies listed here to store your belongings safely!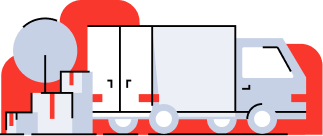 Are you a good storage company?
4.6 stars based on 112 reviews from around the web

Apple Self Storage offers a great selection of affordable storage options in Moncton. Each of their units comes with 24/hour access, alongside a great range of security arrangements, ensuring that your possessions are safe and easily accessible while they are in storage. This combined with their exceptional customer service, knowledgeable staff, good online reputation, and great prices, makes Apple Self Storage a great place to find storage solutions in Moncton.
Services offered in Moncton
Indoor and outdoor drive-up units

24-hour surveillance

Packing and moving supplies available

Mailboxes for rent

Vehicle and boat storage available

Individually alarmed units
Indoor loading bay
Complimentary carts and dollies
Purolator shipping agent
5×5 – $55 per 4 weeks

5×10 – $102 per 4 weeks

10×10 – $155 per 4 weeks

10×15 – $170 per 4 weeks

10×20 – $220 per 4 weeks
*Check out website for ongoing specials!
Well-lit facility with 24-hour surveillance

Temperature-controlled units
24-hour, 7 days a week keypad access
Ground level units
Purolator shipping agent
Locks available for purchase only (however you may bring you own disc lock)

Liquids, explosives, flammable liquids, toxic materials and perishables cannot be stored



Why Choose this Storage Company?
With a large number of facilities, Apple Storage has acquired the experience and knowledge to offer you the best storage solutions. In addition, each of their locations offer a wide variety of unit sizes, to make sure you can find the one that fits your needs. Finally, safety is one of their top priorities, making them an option of choice if you are looking for a unit rental in Moncton.

*Apple Storage has many locations in Moncton making them easily accessible! However, keep in mind that the prices and services available may vary from one location to another.
4.7 stars based on 21 reviews from around the web

Caledonia Self Storage focuses on providing storage services that are convenient and affordable. They have over 200 storage units of various sizes for you to choose from, allowing you to find an option that meets your needs perfectly. The company offers 24/7 access for whenever you need to get to your unit, or portable storage containers that you can place wherever, also offering access whenever you need.
Services offered in Moncton
Residential storage
Business storage
Portable storage
Vehicle storage
Climate-controlled and individually alarmed units
5×8 – $69
10×10 – $146
15×30 – $416
Wide range of unit sizes available to suit all needs
Provide 24/7 access to your unit
Portable storage containers are extra convenient
Drive-up access
Don't offer any packing support or supplies
4.7 stars based on 28 reviews from around the web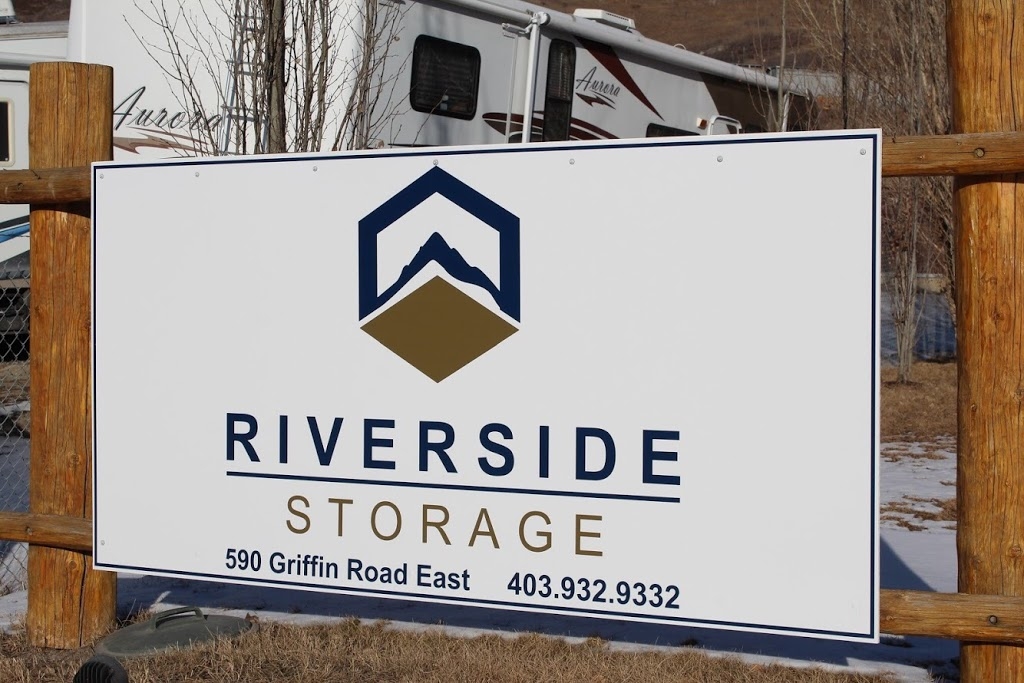 Riverside Storage is a family-owned and operated business that began in 1994. This company strives to offer storage facilities that are fully secured, and exactly what you need. Whether you need a portable storage container on your worksite or a small unit in their compound to hold some extra furniture, they have you covered.
Services offered in Moncton
Residential storage
Commercial storage
Portable storage
Warehouse storage
Vehicle/boat/trailer storage
Forklift/trailer available to help you pack/unpack your unit
Offer 24/7 access to your unit
Discounts for students, seniors, and military personnel
Drive-up access
Do not offer pricing information on their website
4.9 stars based on 41 reviews from around the web

Budget Storage Centre is the best place to go if you want a secure storage unit for one of the lowest prices in town. The company provides customers with clean, spacious units that are secured with the latest technology, ensuring that your belongings are kept safe at all times.
Services offered in Moncton
Personal storage
Business storage
Vehicle storage
Provide 24/7 access to your unit
Range of different units to suit all needs (indoors/outdoors, electrical outlets, etc.)
Do not offer pricing information on their website
Moving is often synonymous of stress, long administrative tasks and a significant waste of time and money. MovingWaldo helps you solve all these problems in just a few clicks! After some shameless self-promotion, we invite you to discover our free moving tools available to all.
Update your address on all your accounts

Connect the Internet, TV and phone.

Secure home and auto insurance

Find resources, checklists and more.
We bring together more than 700 organizations across Canada with a single and simplified form.
Frequently Asked Questions about Storage
How much does it cost to store my belongings?
The cost of storage varies wildly depending on the type of storage, size required and the location. It can cost from a few dollars a month to store specific items, up to hundreds of dollars per month to store a whole apartment in a temperature regulated environment.
For example, if you need to store all your belongings for a month until your new home is ready, you can budget between 220$ up to 600$ for a 3 bedroom apartment. You can find more price ranges on our full article about the cost of storage here.
How much does it cost to store:

A bike: 10$ per month
A set of tires: 20$ per month
A sofa: 30-40$ per month
4 appliances: 100$ per month
These are only approximate prices. Prices may vary depending on many factors.
Should I rent a self-storage unit or use a valet storage to store my belongings between two moves?
If your new home is not quite ready and you need to store your belongings for a period of time, there are different options for you. Some companies will offer to pick up your belongings at your current location, then bring it to your new home only when it is ready. They will charge you storage costs on a monthly basis until they deliver your belongings to your new residence. The benefit of this solution is that most of these companies will charge you for a single move. If you decide to rent a self-storage unit, you may have to pay to get your belongings there, then hire movers again to bring it to your new home.
What to look for in a storage unit?
There are many things to consider in the selection of a storage unit, including:
Size: do you need a large storage unit or only to store a specific item?
Temperature regulation : is it necessary?
Location: does it need to be close to your home?
Access: do you need 24h access?
Frequency: do you need to go often?
Security
Insurance: do you need insurance for your items?
Valet service: do you need help to move your belongings?
Does my home insurance cover my belongings in storage?
If you have a home insurance policy, you are likely to be insured for your belongings kept in a storage unit. This said, the insurance might only cover your belongings in the storage unit for 90 days, after which you would need a separate insurance. Insurance for storage units can usually be purchased with the company itself. 
Will I be able to access my belongings at all times?
This will depend on the storage company. Some self-storage units have 24/7 access, while others have hours of business. If you go with a valet service storage company, you might need to plan in advance to have your items brought back to you.
Can I store anything in a storage unit?
Items prohibited in a storage unit are usually:
Anything inflammable or explosive
Firearms, weapons or ammunition
Perishable food
Plants
Animals of any kind
If it doesn't feel right, it is probably wrong!
How much does it cost to store:
A bike: 10$ per month
A set of tires: 20$ per month
A sofa: 30-40$ per month
4 appliances: 100$ per month
Share this article on social media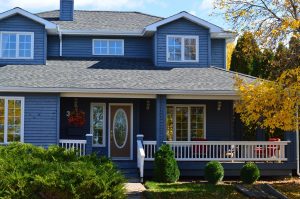 Home Security System
If you are moving into a new home, one of the main things that people worry about is how safe their new residence is going to be. A new home is always an expensive investment, and
Read more »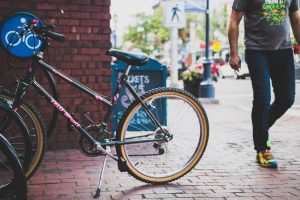 Internet Service Providers
5 Best Moncton Internet Providers People that are moving out of their homes to a new location should always be aware of the things that they need to handle when they move. One of the everyday
Read more »
Check out MovingWaldo's free moving platform and find everything your need for your move. No sign up required!