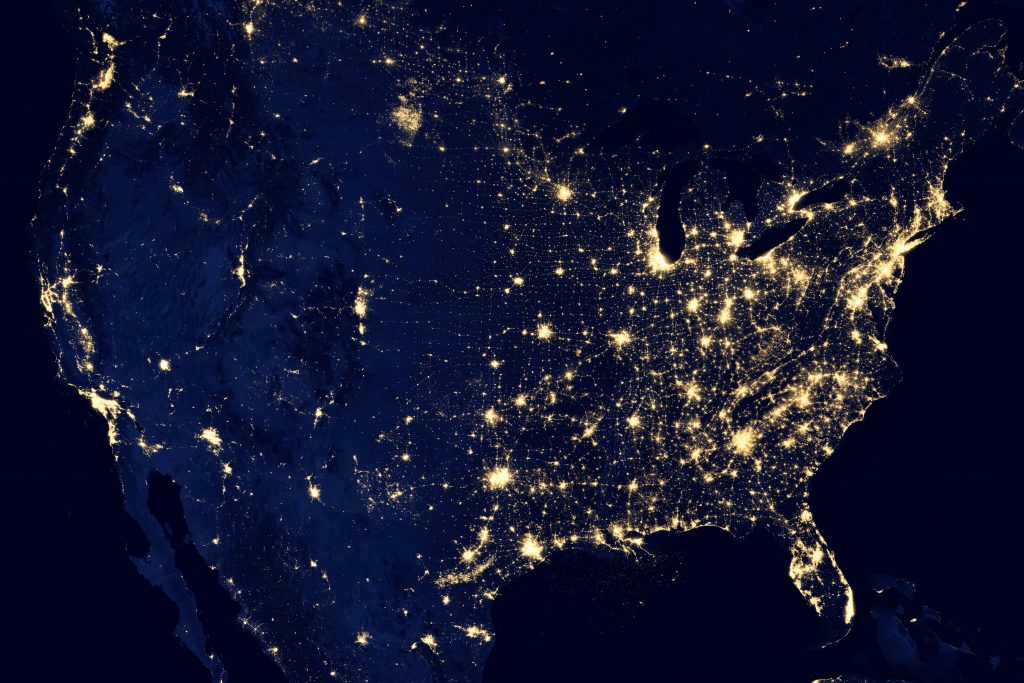 Starlink: Everything you need to know about the latest satellite internet service from Elon Musk
The topography of satellite internet changed in 2015 when Elon Musk announced that his company SpaceX would be developing a satellite internet provider named Starlink. 
Elon Musk's goal with Starlink is to provide strong and fast broadband connections to people wherever they may be in the world. This will be achieved by launching thousands of small satellites to remain in low orbit around the earth. To create a broadband speed higher than the average, Starlink uses lasers that travel at lightspeed. Every individual Starlink satellite is connected to four others within its network. This allows for the network to be stable and reliable.
In 2018, the first test satellites were launched, and in 2019, 60 satellites were launched as the first official Starlink satellites. About 1000 satellites have been put into orbit, with the most recent launch happening in January 2021. The program plans on having at least three launchers per month throughout 2021, with each rocket holding about 60 satellites.
As with any satellite program, Kessler syndrome's problem exists, which is a risk that comes with launching too many satellites into Earth's orbit that leave dangerous debris in the atmosphere. SpaceX is conscious of this and has designed the satellites to be launched into a low orbit of the Earth, allowing them to be burned up by the atmosphere when they fall out of use.
Are you moving and wish you had some help? Check out our free interactive checklist.
Tackle Your Move in Minutes.
1. Save time with every task
2. Access exclusive deals
3. Track your progress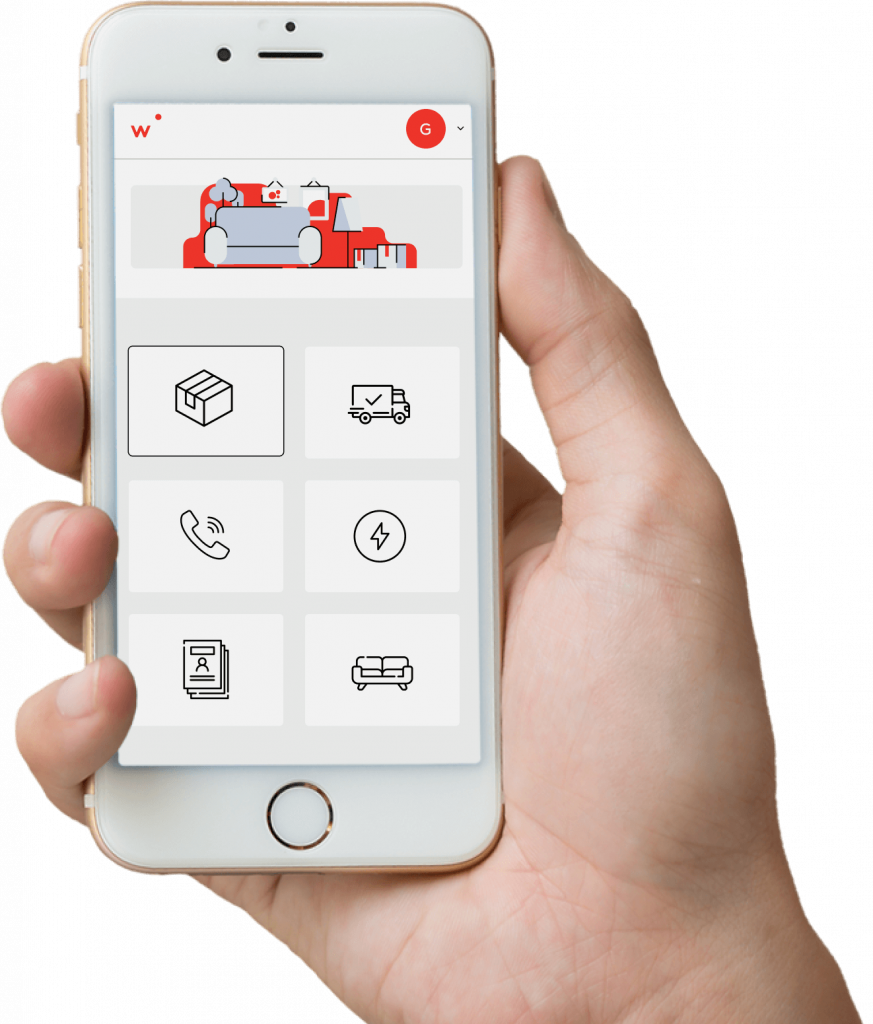 What is satellite internet?
Satellite internet is a method of providing internet access to users through communication satellites that orbit the planet. This works through radio waves that communicate with satellites. Data is sent and received through your phone to your modem and then to the satellites, processing the data and sending it back to Network Operations Center or NOC on earth. It differs from regular internet service providers, which transmit data through wires as it is much faster and accessible. Satellite internet is the only internet service available nationwide. This means that homes or businesses do not need to be connected to internet service providers to use satellite internet. This feature makes it ideal for use in rural areas that cannot be connected to major grids.
Is Starlink available in Canada?
In 2020, the company rolled out public beta testing across the US and Canada. Since then, users in certain provinces in Canada can now sign up for the satellite internet service. These provinces include:
Alberta

British Columbia 

Manitoba 

New Brunswick 

Nova Scotia 

Ontario 

Saskatchewan
Once the user's application has been approved, they can purchase the satellite internet's hardware to function. This hardware includes a satellite dish.
How much does Starlink cost?
The Starlink satellite dish costs about C$649, while the service itself costs C$129 per month. Elon Musk has stated that the prices will reduce in the future due to network expansion. He has also stated that in the provision of rural internet to people who may not be able to afford it, the prices may be lowered significantly.
Comparison with other technologies
| | |
| --- | --- |
| HughesNet | OneWeb |
| Presently, the biggest competition that Starlink faces is HughesNet, the most popular satellite internet service provider in the US. HughesNet costs significantly less than Starlink at about C$88. | This is a satellite internet provider that is also exploring low orbiting satellite technology. They are still upcoming and are far behind Starlink. |
Comparison with other satellite internet providers in Canada
There are already many satellite internet providers available in Canada. These offer internet access to many people in rural Canada and include:
Ground Control

Xplornet 

Canada Satellite

Galaxy Broadband

Hakia
The differences between Starlink and these service providers exist mostly in cost and speed. While Starlink may prove to cost less than some providers like Canada Satellite and Ground Control, it is significantly more expensive than Xplornet.
All of these providers, Starlink included, provide quick network services that work virtually anywhere. As Starlink is still in the development stages, the already existing service providers in Canada have that advantage over it.
How fast is the Starlink internet?
While SpaceX is yet to release any information on what upload speeds will be like, they have claimed that the latency should be between 25ms and 35ms. This should be fast enough for internet activities like gaming and streaming with a download speed of about 1Gbps.
There have been claims that early beta tests have revealed download speeds to be between 37Mbps and 60Mbps with upload speeds of about 4.5Mbps to 17.7Mbps. SpaceX has not confirmed any of these claims.
Speed comparison with other satellite internet
| | |
| --- | --- |
| Satellite Internet Providers | Speed |
| HughesNet | Download speed of 25Mbps and a latency of 600ms |
| Galaxy Broadband | Up to 80Mbps |
| Canada Satellite | From 380Kbps to 450Kbps |
| Xplornet | Up to 50Mbps |
5G means a fifth-generation mobile network. It is a technology that uses small cell phone towers and provides incredibly high-speed internet connection in a short-range.
Starlink differs from 5G technology in that it aims to offer internet connection to remote parts of the globe at the same speed that highly urban areas would receive it. 5G focuses more on making internet connection in urban areas more efficient.
Though 5G and Starlink can be viewed as technologies in competition with each other, they are more complementary. The world we live in is shifting more towards 5G technology every day, but this technology will not be available to rural areas. While 5G is completely mobile, Starlink requires antennas and satellite dishes. While they offer quick and accessible internet connections, the two are different in execution, use, and necessity depending on geographical location and budget.
How to subscribe to Starlink?
Go to the

Starlink

website.

Enter your service address and click 'order now.'

Put in your service and billing information.

Pay the deposit of USD99 and the hardware cost and wait for your equipment.
Not convinced by Starlink? Here are 5 satellite internet alternatives to Starlink in Canada.
Share this article on social media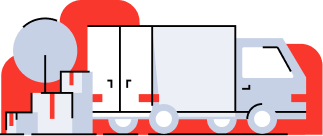 Compare the Best Moving Services available at your address!
Internet Service Providers
The Best Rural Internet Providers in Ontario If you live in the major cities in Ontario, you surely might be getting the most of the internet connection. While residents in urban Ontario get to have great
Read more »
Check out MovingWaldo's free moving platform and find everything you need for your move. No sign up required!