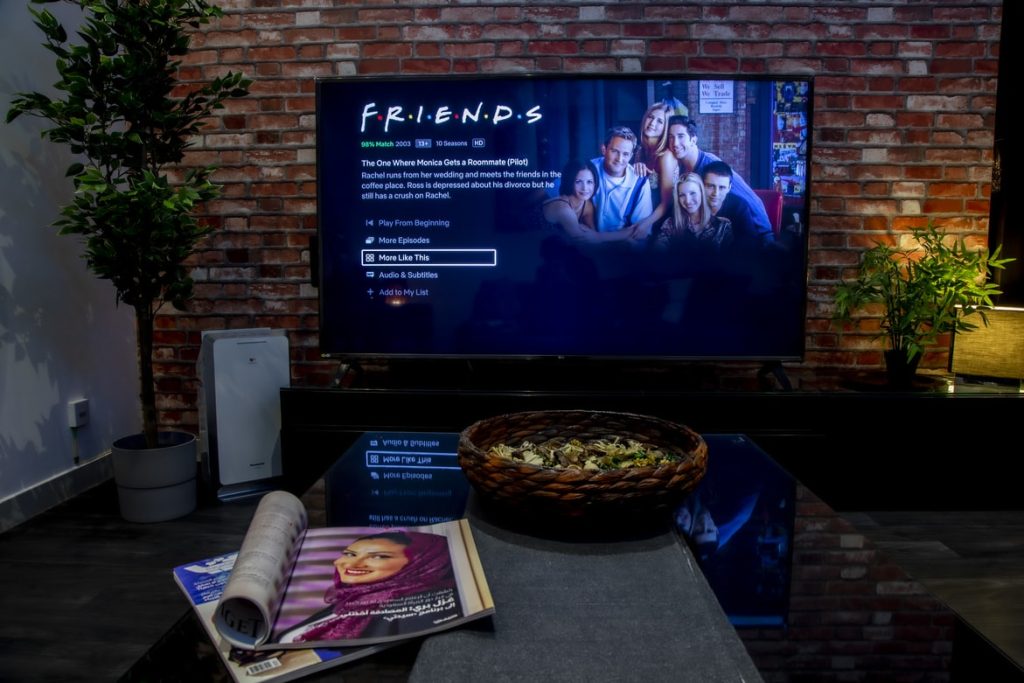 Bravo Telecom: Reviews, Services, Pricing & More!
Established in 2008 in Montreal, Bravo Telecom is a telecommunications service provider offering internet, TV, home phones, and mobile phone services in parts of Quebec. Bravo Telecom aims to provide a secure and friendly service at reasonable prices that most Quebecers can afford. Not only that but the company's end goal is to offer efficient and honest services of a high quality.
Where is Bravo Telecom available?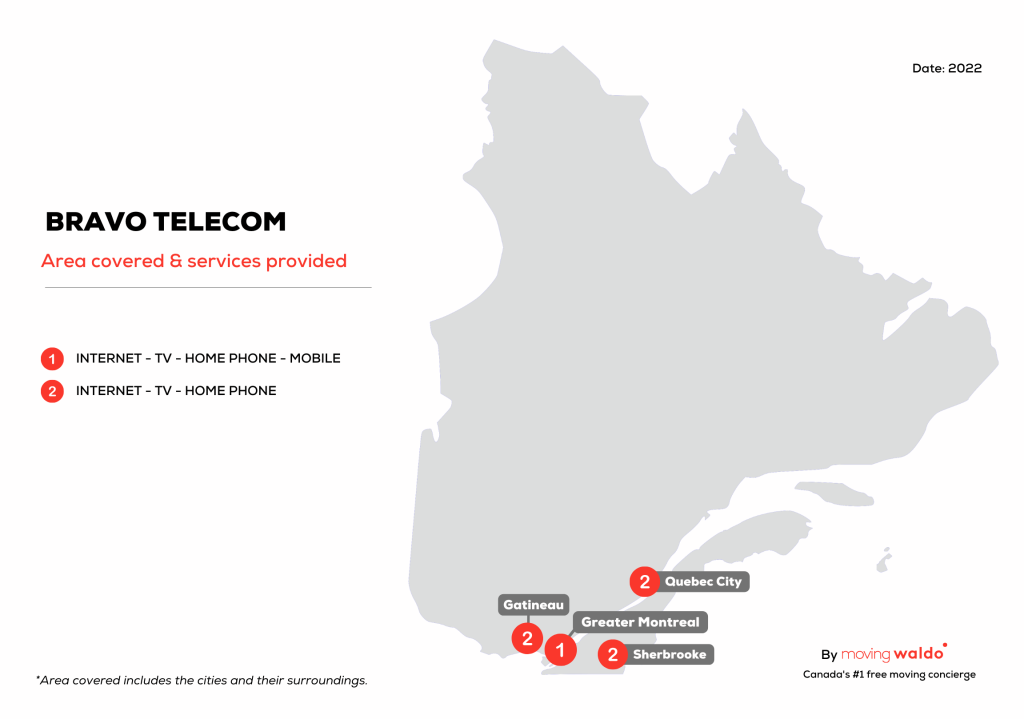 Bravo Telecom provides fast internet, home phone services, and television to the province of Quebec and more specifically: Quebec City, Sherbrooke, Greater Montreal, Gatineau, and their surrounding areas. Mobile phone services are only available in the Greater Montreal Area. There are also three in-person stores, a new one in Laval and the original store in Montreal, and a recent one in Longueuil as well.
Montreal store address
6001 Rue Jean-Talon E, Saint-Léonard, QC H1S 1M5
Laval store address
495 Boulevard Saint-Martin O suite 203, Laval, Quebec H7M 1Y9
Longueuil store address
964 Rue Saint-Laurent O #100 Longueuil, QC J4K 1C6
Bravo Telecom reviews from the web
3.9 stars based on 2996 reviews from around the web
Over 2000+ excellent reviews
Website

Reviews

Google 

(4.1/5 out of 2169 reviews)

"I've recently changed my internet provider to Bravo, and they have much better service and pricing than my previous provider. Installation was free and done quickly. I have the Fibre 60. It's super fast and it never drops. I'm a satisfied customer and I highly recommend Bravo!! 2 years and never an issue."

– Seve V.

Cylex

(5/5 out of 3 reviews)

"I have been with Bravo Telecom for two years, this supplier provides a good service, interesting packages, and affordable rates. I highly recommended the Bravo Telecom company." 

– Aalaych

 

Canpages

(3/5 out of 25 reviews)

"Small company but oh so great. I would say that their prices are really competitive. Should definitely take advantage of their services."

– User: Poulin 89

Planhub

(4.3/5 out of 774 reviews)

 

"Very affordable internet for students, excellent service and coverage.

Customer service is quick and helpful. Shaimae helped me today with my issue in less than a minute. Always recommend this provider to all of my friends."

– Fariba

 

Yellow Pages

(3/5 out of 25 reviews)

 

"Very good service, courteous and useful. An alternative to larger companies. I recommend it."

– Mart1358

 
Services offered by Bravo Telecom
1. Bravo Telecom internet
Bravo Telecom internet has excellent internet speeds and competitive prices. Bravo Telecom also offers a new unlimited high-speed internet hybrid fibre 120M that comes with unlimited data. You can see the speeds in each region in the table below.
Bravo Telecom internet plan speeds in Montreal, Quebec City and Gatineau
| | | |
| --- | --- | --- |
| Download speed | Upload Speed | Other information  |
| Up to 200 Mbps  | Up to 30 Mbps  | Unlimited usage |
*Subject to change 
Mbps means megabits per second. It is a way to quantify the speed of your internet connection. The higher your Mbps are, the faster your internet speed will be!
Bravo Telecom internet pricing
Bravo Telecom is very transparent about its prices and ensures that its customers pay the same fixed sum each month. When you sign up to Bravo Telecom, you will choose a package depending on the speeds you require. You insert your Postal Code to find out what internet speeds are available in your area as this will help you determine what price you want to go for.
10 Mbps Starting at $38/month

30 Mbps Starting at  $45/month

60 Mbps Starting at $49/month

120 Mbps Starting at  $60/month

200 Mbps Starting at  $79/month
Modem Starting at $70 or monthly rental

WiFi Router and Relay Starting at $40/$70 depending on model

Phone adapter Starting at $50/$65 depending on model
*Subject to change. Find a Bravo Telecom Internet Plan.
Bravo Telecom TV offers unrivalled TV entertainment with excellent image quality. The Bravo TV pages have different offers. There is a 26-channel package (TV BASE) or a 35-channel package (TV BASE+). You get a mixture of generalist channels like CTV, CBC Montreal Citytv, Canal Savoir and unis TV, US channels including Fox, ABC, CBS, NBC, and PBS, youth and lifestyle channels like Casa, evasion, and Yoopa, and sports and news channels including LCN and TVA Sports 1 and 2. With the TV Base + package you get extras like MTV, Ciné pop, and more.
As an add-on, customers can subscribe to a TSN pack offering 5 channels or an RDS pack offering two channels. Both of these extra subscriptions cost $15 per month each (subject to change).
3. Bravo Telecom home phone
Bravo Telecom's home phone offer is a Residential IP telephony service allowing customers to keep in touch with their family and friends anywhere in Canada or beyond. The line is natural and smooth and there is a range of options available. There are two packages to choose from. The Performance phone provides 200 minutes of long-distance calls and local calls for $12,95 per month while the Liberty phone provides 1000 minutes of long-distance calls and local calls for $19,95 per month.
*Pricing subject to change
4. Bravo Telecom mobile phone plans
Bravo Telecom has no-obligation mobile phone plans provided by Public Mobile with lots of exciting features and package choices. Customers simply need to choose which offer interests them and buy a SIM card for their phone online. The SIM card will need to be activated in the Longueil or Montreal store. Each phone package includes conference call features, voice messaging, and display. Prices start at $13 per month and go up to $68 per month.
*Pricing subject to change
Why MovingWaldo recommends Bravo Telecom
MovingWaldo recommends Bravo Telecom as a company that provides reliable services with a friendly customer service team. Bravo Telecom is convenient; the internet connection is fast and consistent and runs smoothly without interruptions. There is also an openness about this company and all pricing information is laid out upfront so that customers know exactly how much they are paying without any hidden costs or fees. The website is easy to use and has up-to-date information on the latest packages and technology on offer.
Pros & cons of Bravo Telecom
Transparent pricing 

Mobile loyalty payments and rewards

Refer a friend reward

Earn up to $20 a month by helping others in the community forums

Fast and stable internet connection

Free modem and router rentals

No contract

Unlimited downloads

Long-distance calls included in home phone minutes package

4 types of trio packages that include TV, internet, and telephone.

15-day money-back guarantee

Promotions including free installation, a free modem, and router as well as a free month

Student promotions

Support offered 7 days a week by telephone

Email & live chat service

Excellent FAQs

Useful Forums
24/7 support on the phone is not available

Mobile phone plan SIM Card activation only available in the Greater Montreal Area

Equipment comes at an extra cost
Frequently asked questions about Bravo Telecom
I am moving, how do I transfer my Bravo Telecom services to my new home?
You'll need to contact Bravo Telecom at least 15 days before your move to ensure the proper transfer of your services on the day of your move. They will talk you through the processes of moving and what you need to do and when. You'll typically have to pay a small fee to transfer your services to your new home.  
Do I have to install the equipment myself, or will a technician come to my home?
You can choose to have a technician install your equipment or you can use the installation guides available on the website.
How can I contact Bravo Telecom if I need help?
There are many ways of contacting Bravo Telecom. 
You can visit one of their stores in person (there's one in Laval, Montreal, and Longueuil). 

The site also has a

forum

where both other customers and employees respond to questions. 

A detailed

FAQ page

also exists. 

There is also a live chat option that pops up on your screen wherever you are on the site. Simply fill in your name, email address, question, location, and telephone number to start the discussion. 
Alternatively, you can call the company at (514) 227-4647 or email sac@bravotelecom.com.
Does Bravo Telecom have any promotions or discounts?
Yes. There are lots of different promotions. The referral program means that existing customers can save $25 off their next bill, the new customer also gets to save $25 off their first bill. This is an ongoing promotion that can be used many times. 
There is also a permanent promotion running for students, which allows them to save 15% off their starting equipment. This includes the modem, router, and telephone adapter.
Finally, Bravo Telecom runs various other promotions throughout the year including ones at key times of the year like in the run-up to Christmas and after New Years.
Share this article on social media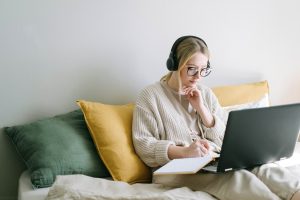 Internet Service Providers US
How to Change Your Address with Optimum Prior Moving Changing My Address With Optimum              To make your change of address with Optimum, you need to sign in on your account.  Visit mymobile.optimum.com Tap on My
Read more »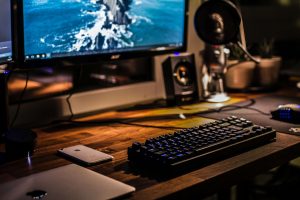 Internet Service Providers US
Getting the right telecommunication provider for yourself is a matter of research and understanding what are your expectations. Today technology is helping us more and more to develop ways of communicating with each other. So if you need alternatives to Shaw and Telus in Victoria, Nanaimo, and Vancouver Island, BC, you are in the right place.
Read more »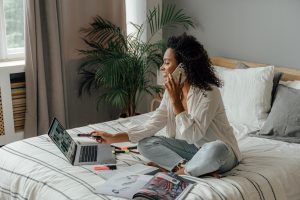 Internet Service Providers US
How to Change Your Address with Verizon Prior Moving? Changing My Address With Verizon              There are 2 ways to change your address with Verizon.  Online (browser) Sign into your Verizon Account Go to "Menu" and
Read more »