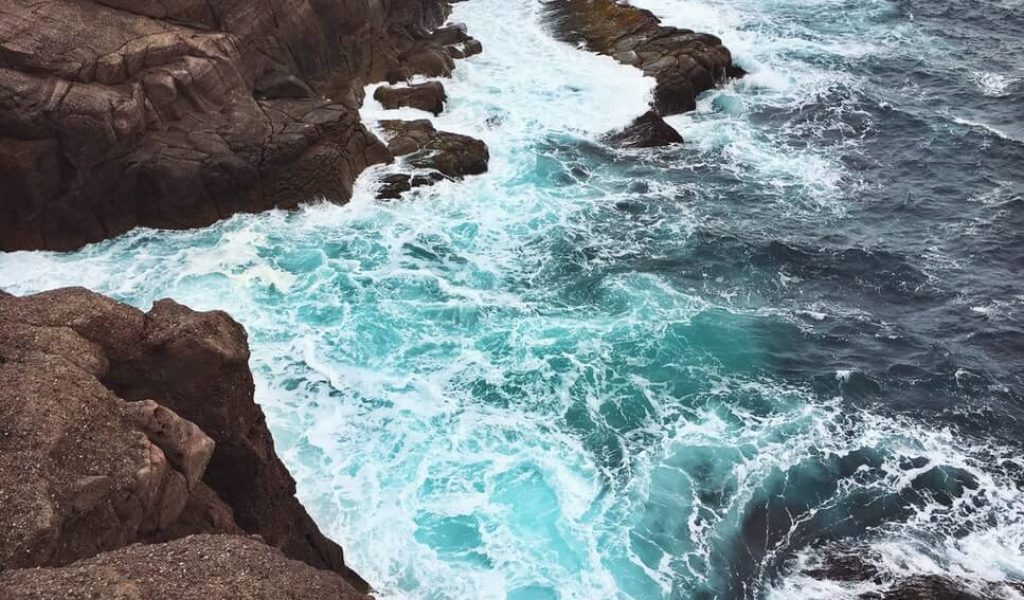 5 Best St. John Internet Providers
People that are moving out of their homes to a new location should always be aware of the things that they need to handle when they move. One of the everyday things that always comes to mind is the Internet connection. Let's be honest, today; you can't avoid having this type of service at your home.
So if you are searching for the right provider in St. John, you have quite a few options. The ones that we checked are: VMedia, Xplornet, Rogers, TekSavy and Primus. Knowing what they offer is essential so you can make a right decision for your home. Let's continue and find out what these providers have to offer in terms of services and products.
MovingWaldo's list of the 5 best Internet Providers in St. John

MovingWaldo is Canada's #1 Free Moving Concierge Service. Since 2016, we help millions of Canadians tackle moving tasks in minutes. We care to take the stress away from moving by offering free tools, tips and tricks and referral of service providers that you can trust. MovingWaldo is everything moving under the same roof!
How are Internet services providers selected?
All Internet services providers listed are selected carefully from the best companies on the market. We care to help you through the maze of information the web provides about this industry. You will certainly find the perfect match for your Internet need!
VMedia is Canada's leading independent telecom and broadcasting company, offering unlimited Internet, TV, Home Phone, and Home Security service, and is available coast to coast. They offer the most affordable prices, the best choice and flexibility, and excellent customer support. VMedia is recognized as an innovation leader in the industry, and was the first to launch numerous consumer-friendly service features, including being the first company to offer all unlimited internet plans and no contracts with any of their services. With VMedia, you can even use your own modem.
What services are offered by VMedia?
Internet : VMedia's high speed and reliable internet service is available in a range of plans and speeds to suit every household budget and bandwidth need. All of VMedia's internet plans are unlimited, with no data caps and no extra monthly overage charges, so you can surf, stream, download and more, without ever having to worry about any extra charges. Their customers can choose fast, unlimited home internet, selecting Cable or DSL plans, depending on their network preferences. From low cost FTTN 15 to high speed, competitively-priced Cable 300, VMedia provides the best value for your home internet solution.
Television : VMedia is a pioneer in live TV streaming and IPTV technology, offering over 200 channels in low cost 'build your own' TV packages and "a la carte' options, so you can customize your channel lineup. Watch VMedia TV with their VBox or stream VMedia TV with your preferred streaming device by downloading the VMedia TV app on Amazon Fire, Apple TV, iOS, Android TV and Roku, Watch all the top shows, hit movies, latest news, exciting sports, and more. Check out VMedia's free TV offer here.
Home Phone : The company offers 2 great Home Phone Plans; Unlimited Canada & US or Unlimited World. Both plans come with unlimited calling and a great selection of 15 features such as 3-way calling or call transfer. And you can keep your current phone number. With VMedia's Home Phone app, you can save on your mobile long distance charges and extend your plan and its long distance advantages to your smartphone. Finally, VMedia Home Phone operates with high quality VoIP technology to provide you the best experience.
Home Security : With VMedia Protect, you have access to an advanced, wireless home security system that comes with professional monitoring to ensure your security 24/7, whether you are home or not. With their mobile app, it is easy to monitor your system and manage your alerts. You can also receive notifications in case of any event or emergency. With a team of professionals, VMedia Protect makes sure you and your family are always safe.
Note that the availability of the packages may vary from location to another. You can check the availability of the services directly on VMedia's website.
Available across Canada

Competitive pricing

Easy online sign up

No contracts
VoIP 911 has certain limitations versus traditional 911 *
*VoIP 911 has certain limitations versus traditional 911. For more information on the limitations, we invite you to contact VMedia.
Why choose this Internet Service Provider?
VMedia is available across the country, offering low prices, great value and no contracts. The company therefore ensures that their internet and other services are affordable, and also accessible to everyone. 
VMedia also plays a major role fighting for fair competition and fair pricing so consumers across Canada can enjoy high speed internet services at the low prices they deserve. The company continues to focus on this important consumer advocacy role, with ongoing lobbying efforts with the CRTC and the federal government to encourage a fair and more transparent market for internet and other services.

Xplornet was founded in 2004, and it has its headquarters in Woodstock, Canada. They are more focused on the rural part and offer great telecommunication services. They had different merges and acquisitions in the last years, and this helped them become a big player in the industry. Xplornet is known for believing in values like fairness and simplicity and is very serious about what they do.
What services are offered by Xplornet?
Internet : for their Internet plans, you can see that Satellite packages are available, and the speeds start from 10 Mbps to 25 Mbps. The disadvantage here is that they don't have unlimited data. The LTE packages also have speeds of 10 Mbps and 25 Mbps and can be used for downloading games, streaming HD movies, and more. Unlimited data is available for certain regions, so check that out.
Home Phone : their Home Phone is connected directly as an Internet add-on. They have three plans for this, and the main difference is the long-distance calls. With the middle and top plan, you have more than 500 North American LD minutes that you can use while the basic one has just unlimited local calling. Calling features are also included, and we all know how important they are.
It is possible to check the availability of the service directly on Xplornet website.

Founded in 1960, Rogers is today's largest telecommunications company in Canada. With more than 10 million customers, they are providing a broad range of services, such as internet, mobile connectivity and wireless home phone. Since the 1980s, the company has been working and investing capital in order to build a strong and reliable national wireless network. Rogers has also made the customer experience a focus of their growing business, offering 24-7 technical support to their subscribers.
What services are offered by Rogers?
Internet : Rogers offers many different internet plans, which focuses on a variety of needs; one allows up to 11 devices to connect, some offers unlimited bandwidth, others prioritize downloading speed, etc. Regardless of the plan, all of Rogers' modems are said to provide incredible speed, both in connectivity and in downloads (up to 1Gbps). It is good to know that their modems are rentals, which means that there are no initial fees, and they often have advantageous offerings on internet deals.
Television : With a more limited coverage area than its LTE network, Rogers' television services offer the flexibility to customize your package, picking the channels you want only. Otherwise, other packages are offered, organized in specific themes that might interest you. Their basic package includes 35 channels to start, to which you can add and remove channels along the way. Ignite TV, a television service only available in Ontario, New Brunswick and Newfoundland and Labrador, offers its subscribers a way to total their streaming and entertainment platforms into one, and enjoy a seamless experience.
Home Phone : With a multitude of different features, Roger's home phone services have 3 plans to choose from. All of them offer unlimited local calling, as well as the option to add long-distance calling (Canada and the U.S.). For extra costs, customers can choose from a list of 12 different features, such as Home & Away Online Manager, Call Display, Three-Way Calling, etc.
It is possible to check the availability of the service directly on Rogers website.
No purchase of equipment required for internet connection (rentals)
Internet speed reliability
Many advantageous pricing options for T.V. and Internet services
TV services are not available nationwide
TekSavvy was founded in 1998, and it is a Canadian telecommunication company based in Chatham. It was one of the fastest-growing businesses, according to the Canadian Business Magazine's Profit 100 list, and in their 20 years plus of activity also got different awards for their excellent services. They focus a lot on their customer's needs and have great support.
What services are offered by TekSavvy?
Internet : their Internet doesn't have any commitments or hidden fees. If you are a heavy user and need fast speeds, their top plan has a download speed of 100 Mbps. This is more than enough for downloading big data and keeping multiple devices connected. If you are a light user, then it is better to go for the starter plan with a download speed of 15 Mbps.their Internet doesn't have any commitments or hidden fees. If you are a heavy user and need fast speeds, their top plan has a download speed of 100 Mbps. This is more than enough for downloading big data and keeping multiple devices connected. If you are a light user, then it is better to go for the starter plan with a download speed of 15 Mbps.their Internet doesn't have any commitments or hidden fees. If you are a heavy user and need fast speeds, their top plan has a download speed of 100 Mbps. This is more than enough for downloading big data and keeping multiple devices connected. If you are a light user, then it is better to go for the starter plan with a download speed of 15 Mbps.
Television : TekSavvy has cool TV features to offer to its clients, and probably one of the best is the look-back that helps you see the last 30 hours of programs that previously aired. Their TV basic plan has more than 25 HD channels, and if you need more, you can just add different themes on top of it. Choose from lifestyle, kids, news, or entertainment to create your unique pack.
Home Phone : for the home phone plans, you can choose from a few. All have an unlimited local calling and certain features. Call forwarding and call rejection are included in all plans. However, if you need long distance minutes, only the top plan has unlimited North America long distance calls available. For the rest of the plans, you will have to pay a certain fee, or you get limited minutes.
It is possible to check the availability of the service directly on TekSavvy website.

Primus is a Canadian telecommunication company that has more than 20 years of experience in this field. They have become one of the most trusted communications providers that helps both individuals and businesses with their needs. With the help of certain partnerships, Primus offers more competitive and efficient solutions and promise to do even better in the future.
What services are offered by Primus?
Internet : if you are a heavy Internet user, then for sure, you need to go for their higher speed plans. The top one can go up to 250 Mbps, and this is more than enough for downloading big data like movies, work-related files, and more. If you are a light user, then the intro pack is more than enough for you. For sure, you will be able to visit your favorite sites and browse your social media channels.
Home Phone : what is great about the Home phone plans from Primus is that you have unlimited local calling together with up to 18 calling features. Caller id, voice email, and more are available for you to use when you get your plan. The basic one doesn't have long distance minutes included, but the rates are quite good, and you can take advantage of it.
It is possible to check the availability of the service directly on Primus website.
Moving is often synonymous of stress, long administrative tasks and a significant waste of time and money. MovingWaldo helps you solve all these problems in just a few clicks! After some shameless self-promotion, we invite you to discover our free moving tools available to all.
Update your address on all your accounts

Connect the Internet, TV and phone.

Secure home and auto insurance

Find resources, checklists and more.
We bring together more than 700 organizations across Canada with a single and simplified form.
Frequently Asked Questions about Internet
Do all Internet service providers offer unlimited Internet?
Not all, but many Internet service providers in Canada offer unlimited Internet. With unlimited Internet, you can stream and download as much as you want. It also helps you stay up to date with all sorts of information and news. However, sometimes due to restricted tethering you cannot share your Internet connection with multiple devices (more than the allowed number).
In addition to that, the cost of unlimited Internet is typically extremely high. So, if you do not require an excessive amount of Internet, it is better that you go for something that is less costly and fulfills your Internet requirement.
Do I have a penalty if I cancel my Internet contract?
If you are still in contract with your current Internet Service Provider, cancelling your contract early may result in heavy penalties. They might ask you to pay for the remaining months of the contract or there might be an equipment fee, a cancellation fee also known as contract termination fee, involved.
So, if there are only a few months left in your contract, you can stick to it and simply move your contract to a new address for the time being. Or you can pay Early Termination Fee to cancel your Internet contract and change to one that you prefer.
How do I cancel my Internet service provider?
To cancel your Internet Service Provider, the first thing that you need to do is understand the cancellation process by going through their website or by using a help-line number. There are some Internet Service Providers that offer services on non-contractual basis, but if you are in a contract, you will need to know the accurate costs of cancelling your Internet service provider i.e. Early Termination Fee.
Other options are to take help from those Internet service providers that offer "buyout" from your current contract or you can use a cancellation service that assists in negotiating lower bills and at times cancel the Internet service on your behalf.
Do alternative Internet service providers offer good Internet speed?
First, you will need to identify potential alternative Internet service providers in your area because considering the best Internet Service Provider that does not offer service in your area is pointless. Next, you are going to assess the available alternatives based on speed and monthly costs. Many alternative Internet service providers can offer good Internet speeds. Internet that utilizes fiber-optic technology offers unmatchable speed and prevents the signal strength from degrading over the distance. The added benefit of fibre Internet is symmetric speed i.e. equal upload and download times on the Internet connection.
How much should I pay for Internet per month?
Average price for Internet usage per month in Canada is $53 and an average household spends about approximately $203 per month on Internet. The average bundle offer for Internet service is mostly placed at $50 per month.
To reach to your budget level, you can choose to negotiate your monthly Internet bill, opt to reduce your Internet speed, explore other options and compare services and prices, consider going for TV bundle offers, or buy your own equipment e.g. modem, router, etc.
You can also check EBOX, Distributel, B2B2C, Transat Telecom, Teksavvy, VMedia and Bravo Telecom for budget-friendly Internet services.
What Internet speed do I need for:
Work an office job: 2.0 Mbps will be enough if you only use email, video conferencing tools and social media on only ONE device.
Netflix at night: At least 1.5 Mbps and for HD quality, 5.0 Mbps will be required.
Internet browsing and social media: 5.0 Mbps for Internet browsing and 10.0 Mbps for social media.
Online gaming: Minimum upload speed of 1 Mbps and download speed of 3 Mbps for online gaming.
A student apartment: 6.0 Mbps or higher
A family: 12-25 Mbps depending on the family size.
Will someone need to come to my house if I switch Internet service providers?
After you have ordered your new Internet Service Provider , it is up to you whether you want to schedule an installation date to have a professional come to your house and set up the Internet system for you or you can choose to install it yourself by ordering self-install kits.
A self-install kit would include a modem, a router, coaxial cables, ethernet cables along with an installation manual. After you have successfully installed the system yourself, you will need to call and ask your Internet service provider to turn on the service.
Why do people buy their own modem?
Some people may choose to buy their own modem or router based on different purposes and preferences. The most common reason for buying one's own modem is if they plan on using their Internet service for a long period. In this case, renting a modem will be costlier. Moreover, buying your own modem gives you an advantage of customization options in the future. This serves as a potential reason for people to purchase their own router. Many individuals prefer buying their own modem to have full control over the network and to avoid throttling of the connection speed by Internet Service Providers.
Why moving is a good time to switch Internet Service Provider?
Whether you are moving out of your Internet service provider's network or not, moving to a new place is indeed a good opportunity for you to explore new options. It is always worth checking other Internet Service Providers at your new address. They might offer a higher quality Internet connection at much better prices. But it is essential that you first understand your Internet needs and then make the right decision.
When choosing an Internet Service Provider, you should take into consideration:
The speed
Availability
Upfront and monthly costs
Bundle offers
Reliability of your new Internet Service Provider
Share this article on social media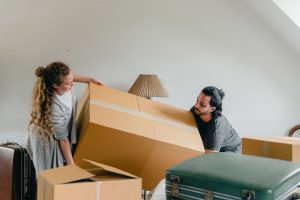 Moving tips
The Impact of Covid-19 on the Moving Industry The COVID-19 health crisis has affected our lives in significant ways, and has disrupted many habits and behaviors, both at the personal and collective level. We wanted to
Read more »
Check out MovingWaldo's free moving platform and find everything you need for your move. No sign up required!