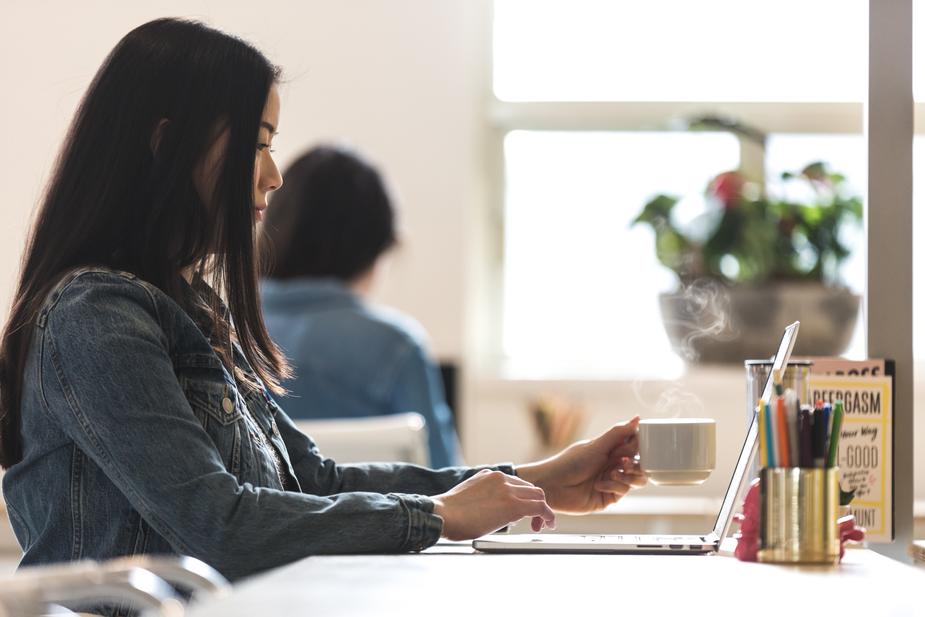 5 Best Internet Providers in Ottawa, Ontario.
So you are probably about to move into your new place, and you soon realize how many things you need to do. One of them that you need to take care of pretty fast is your telecommunication services. Today we are all connected to technology, and making sure we have the best internet provider, for example, is essential.
Although Rogers and Bell are most Ontarian's go to brands, there are some alternatives you may want to consider. The companies that we decided to go for are Diallog Telecommunications, VMedia, TekSavvy, Transat Telecom and oxio. It is essential to have a bigger view of the options that you can go for. Probably the best to start with is to look at what are your expectations regarding this matter. Once things are clear, it is going to get a lot easier to make a final decision.
Enjoy reliable high-speed Internet plans with Diallog Telecommunications. Based in Toronto, Diallog has been providing a full suite of telecom services to Canadian residences and business customers across Canada for over 20 years. Whether you're gaming, surfing, streaming or socializing, they've got an unlimited home internet plan to suit your needs–and their service packages include use of a supplied modem so no need to rent or purchase. Diallog's personalized approach to customer service is sure to leave you in good hands. 
What services are offered by Diallog Telecommunications?
Internet: Like most providers, the plan you'll be eligible for will typically depend on where you're located. Unlimited home internet plans start at $30 and Diallog uses many different technologies to bring the Internet to your home. This means they can either use cable or DSL, depending on what is available at your address. DSL speeds start at 15 Mbps and go up to 50 Mbps. If cable is available at your address, speeds start at 5/1 Mbps and go up to 150/15 Mbps. All of their plans have unlimited usage and no extra metering.
Homephone: If you subscribe to Diallog Internet, you receive 3 months of service for free, then pay $10 a month for unlimited in Canada or you can opt for an unlimited plan in North America for only $15 a month.
Business: Diallog has been providing telecom solutions for small and medium-sized businesses for many years. Whether you need Internet services or a business phone system, Diallog has access to all carriers and products, so they can provide you with the best rates and resource management, regardless of your location. All activations receive a dedicated account manager.
Free Modem Rental

50% off Installation

Unlimited Usage

$40 Referral Discount
Residential packages and prices not shown on website
Why choose this Internet Service Provider?
Diallog offers a variety of service packages at a very good price. Their unlimited plans are fast enough to support multiple devices in your home and new customers will receive 50% off the one-time installation fee. Plus, no contracts, metering or extra costs for your usage.
VMedia is Canada's leading independent telecom and broadcasting company, offering unlimited Internet, TV, Home Phone, and Home Security service, and is available coast to coast. They offer the most affordable prices, the best choice and flexibility, and excellent customer support. VMedia is recognized as an innovation leader in the industry, and was the first to launch numerous consumer-friendly service features, including being the first company to offer all unlimited internet plans and no contracts with any of their services. With VMedia, you can even use your own modem.
What services are offered by VMedia?
Internet : VMedia's high speed and reliable internet service is available in a range of plans and speeds to suit every household budget and bandwidth need. All of VMedia's internet plans are unlimited, with no data caps and no extra monthly overage charges, so you can surf, stream, download and more, without ever having to worry about any extra charges. Their customers can choose fast, unlimited home internet, selecting Cable or DSL plans, depending on their network preferences. From low cost FTTN 15 to high speed, competitively-priced Cable 300, VMedia provides the best value for your home internet solution.
Television : VMedia is a pioneer in live TV streaming and IPTV technology, offering over 200 channels in low cost 'build your own' TV packages and "a la carte' options, so you can customize your channel lineup. Watch VMedia TV with their VBox or stream VMedia TV with your preferred streaming device by downloading the VMedia TV app on Amazon Fire, Apple TV, iOS, Android TV and Roku, Watch all the top shows, hit movies, latest news, exciting sports, and more. Check out VMedia's free TV offer here.
Home Phone : The company offers 2 great Home Phone Plans; Unlimited Canada & US or Unlimited World. Both plans come with unlimited calling and a great selection of 15 features such as 3-way calling or call transfer. And you can keep your current phone number. With VMedia's Home Phone app, you can save on your mobile long distance charges and extend your plan and its long distance advantages to your smartphone. Finally, VMedia Home Phone operates with high quality VoIP technology to provide you the best experience.
Home Security : With VMedia Protect, you have access to an advanced, wireless home security system that comes with professional monitoring to ensure your security 24/7, whether you are home or not. With their mobile app, it is easy to monitor your system and manage your alerts. You can also receive notifications in case of any event or emergency. With a team of professionals, VMedia Protect makes sure you and your family are always safe.
Note that the availability of the packages may vary from location to another. You can check the availability of the services directly on VMedia's website.
Available across Canada

Competitive pricing

Easy online sign up

No contracts
VoIP 911 has certain limitations versus traditional 911 *
*VoIP 911 has certain limitations versus traditional 911. For more information on the limitations, we invite you to contact VMedia.
Why choose this Internet Service Provider?
VMedia is available across the country, offering low prices, great value and no contracts. The company therefore ensures that their internet and other services are affordable, and also accessible to everyone. 
VMedia also plays a major role fighting for fair competition and fair pricing so consumers across Canada can enjoy high speed internet services at the low prices they deserve. The company continues to focus on this important consumer advocacy role, with ongoing lobbying efforts with the CRTC and the federal government to encourage a fair and more transparent market for internet and other services.
oxio offers Internet services in Ontario. oxio claims to distinguish themselves considerably from other Internet service providers in the province, major or smaller industry players, because of its clear and straightforward service offer, 100% focused on the client and its needs. oxio's philosophy is based on having no short-term promotions, hence avoiding a surprise rate increase when the promotion comes to an end. They have fair and accessible pricing, and customer support makes sure to provide their customers with friendly guidance towards the best possible plan for them. Look to know if oxio is available in your region here.
What services are offered by oxio?
Internet : All Internet plans include high speed, limitless and stable Internet connection. There are four available plans, starting from as little as 48$ per month (speed of 30 Mbps), going up to 79$ per month (speed of 300 Mbps). The eero 6 router and modem are included with each plan, and all downloads are unlimited at all times.
60 days satisfaction guarantee or money back

No contract

Free installation

Modem and eero 6 router included

Free long distance calls all across Canada
Service not available everywhere in Ontario

Only offers Internet services
Transat Telecom, a Quebec telecommunications company offering residential and commercial packages in Quebec & Ontario, is another competitor of our guide to alternative Internet access providers. The company offers high-speed Internet and telephony services at competitive prices across Canada, and offers very attractive bundle promotions.
What services are offered by Transat Telecom?
Internet : Depending on your location, Transat Telecom offers 3 different DSL Internet packages, and approximately 8 Cable packages. Cable Internet offerings have a wider Internet speed variety, download speeds going from 10 Mpbs up to 940 Mpbs. With the DSL Internet packages, you can go with the 50 Mpbs one, which satisfies the needs of the average user.
Television : As for TV plans, Transat Telecom works with the company Shaw Direct, which offers really affordable deals. Through their services, they can provide a vast variety of TV channels, such as local channels, American stations like CBS and PBS, sports options and other specialized channels. Note that Shaw Direct uses satellite domes, but the installation is free of charge.
Home Phone : Transat Telecom has 3 different phone plans from which you can choose from; Premium, Elite or Best. You can decide based on whether you want unlimited calls in Quebec or Ontario, in all of Canada, or in all of Canada and the U.S.! All of these packages are affordable and come with a set of different features. The company also offers duo packages that combine Internet and phone services into one advantageous price.
Guaranteed for life

No need to check the amount on your bill or be afraid of surprises

Customer support by chat, phone or Facebook messages
Services are only available in Ontario and Quebec

Shaw Direct requires a satellite installation
TekSavvy was founded in 1998, and it is a Canadian telecommunication company based in Chatham. It was one of the fastest-growing businesses, according to the Canadian Business Magazine's Profit 100 list, and in their 20 years plus of activity also got different awards for their excellent services. They focus a lot on their customer's needs and have great support.
What services are offered by TekSavvy?
Internet : their Internet doesn't have any commitments or hidden fees. If you are a heavy user and need fast speeds, their top plan has a download speed of 100 Mbps. This is more than enough for downloading big data and keeping multiple devices connected. If you are a light user, then it is better to go for the starter plan with a download speed of 15 Mbps.
Television : TekSavvy has cool TV features to offer to its clients, and probably one of the best is the look-back that helps you see the last 30 hours of programs that previously aired. Their TV basic plan has more than 25 HD channels, and if you need more, you can just add different themes on top of it. Choose from lifestyle, kids, news, or entertainment to create your unique pack.
Home Phone : for the home phone plans, you can choose from a few. All have an unlimited local calling and certain features. Call forwarding and call rejection are included in all plans. However, if you need long distance minutes, only the top plan has unlimited North America long distance calls available. For the rest of the plans, you will have to pay a certain fee, or you get limited minutes.
It is possible to check the availability of the service directly on TekSavvy website.
In conclusion, choosing from Diallog Telecommunications, VMedia, TekSavvy, Transat Telecom and oxio depends a lot on your preferences and needs. Now you should be able to understand better what are some of the differences between them. A thing you can do is make your list of musts that you want to see from your telecommunication provider, and after it will be quite obvious which ones match your profile.
In Canada, the telecommunication industry has two types of provider. There are the direct suppliers, they are the owners of the lines. Among them, there are Rogers, Bell and Shaw, for instance. Then there are the resellers. They use direct provider lines to provide service to their customers. For the internet, the service you get between a direct and indirect provider is similar. That said, direct providers often offer more advanced technologies that mostly translates to speed or TV options. If you opt for a reseller, you will have the visit of an installer of an owner company to connect your service (Rogers, Bell or Shaw), to keep in mind!
It is important to note that although a business is available in a region, some addresses may not be covered unfortunately. Always check with an agent to confirm service availability.
Other Internet Providers in Ontario
Share this article on social media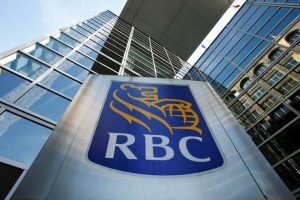 Address Change Guides
Faced with RBC's website, changing your address can feel like a daunting and intimidating task. That's why this article is here to help you tackle this task in minutes!
Read more »
Check out MovingWaldo's free moving app that will save you up to 10 hours of paperwork. And it's free.