11 Things to Know Before Moving From Canada to Spain
Well known for its picturesque beaches, good food, architecture, and welcoming people, Spain has become a favourite destination for Canadians looking to move out of the country. Before you get to enjoy the perks of living in Spain, there are several things that you must prepare. Here are some of the most important things to know before moving from Canada to Spain.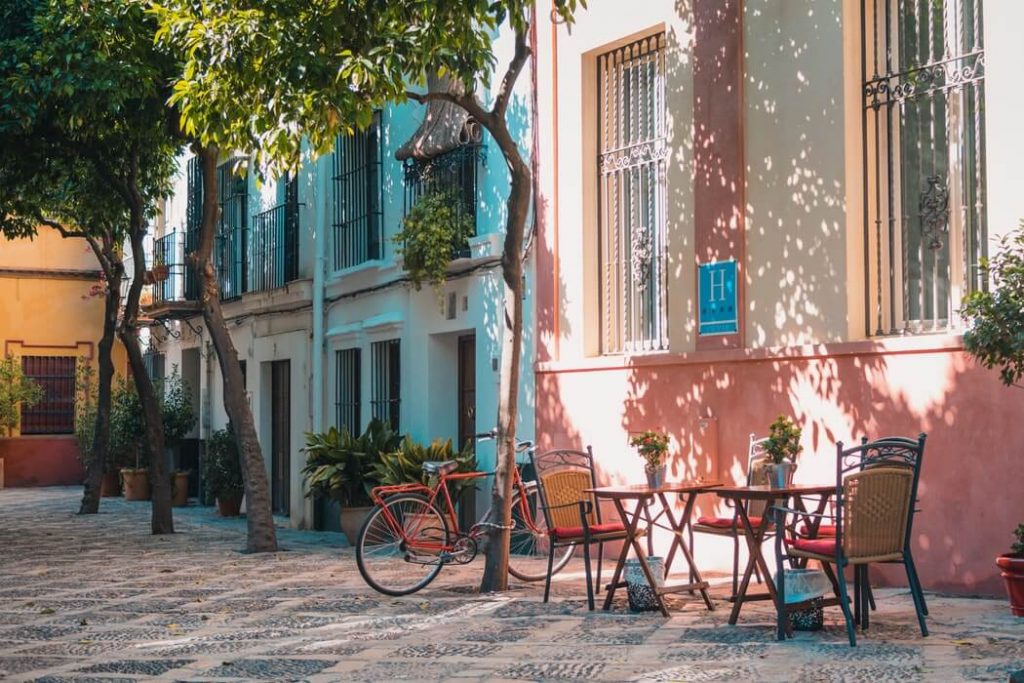 1. First Steps Upon Planning a Move to Spain
The first step in planning a move to Spain is to acquire a visa that best fits your situation. If you are a Canadian citizen of a non-European Union country, you have to obtain a visa from the Spanish consulate in Canada if you want to work, stay or study in Spain for more than 90 days. If you are an American citizen, you can apply for a visa at your nearest Spanish consulate in person only.
You will only obtain your visa to move to Spain if your reason is valid (work, school, other reason approved by consulate) and if you have the following documentation ready:
A valid passport

All your application forms (those applicable):

work forms

,

student forms

, or

non-lucrative residence forms

Photos

A medical certificate

A police clearance certificate

Paid your fees:
Total visa fees for students: $218 CAD

Total visa fees

 for workers: $243 CAD

Total visa fees

 for non-lucrative residents: $855 CAD
If you plan to move to Spain for work, you will also need:
A pre-contract from your new place of work 
If you plan to move to Spain for school, you will also need:
A letter of acceptance from a valid Spanish school

Proof of health insurance

Proof of financial stability for your entire stay
If you plan to move to Spain for retirement you will also need:
 Proof of health insurance

 

Proof of financial stability for your entire stay
If you plan to move to Spain as a self-employed individual, you will also need:
Confirmation of business plan by the Spanish consulate

Proof of financial stability/investment income
2. What should I look for in an International Moving Company?
You can easily move your things from Canada to Spain by plane or boat, but make sure the moving company you decide on is reliable. So when opting for an international moving company, here's what you should look for:
Insurance

is included (ask what's included)

Rates

are not extravagant (compare with other international moving   companies)

They have many

Google reviews

that are over 4 stars.

Customer service

and transparency is their priority.
Our pick of the Best International Moving Companies in Canada
Read our complete reviews and request free quotes to make an informed decision.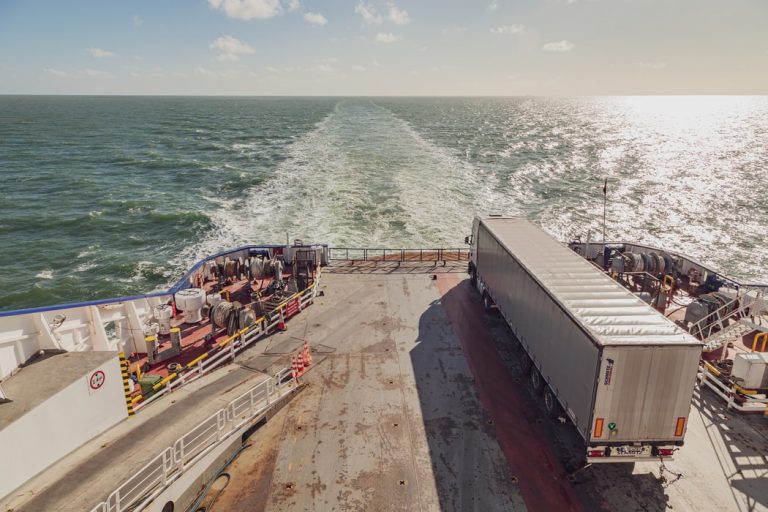 Unless they have significant emotional attachment to their car, most Canadians choose to leave their cars behind when moving to Spain due to the elevated shipping and import fees and the long vehicle inspection process. If you must absolutely ship your car to Spain, here are the steps to follow:
Get various quotes from the best car shipping companies

. A trusted car shipping company will have insurance, good reviews, and will make customer service their priority.

Choose the port of departure.
Choose the port destination.
Prepare the car

by cleaning it and emptying the tank to ⅛ full or you may have to pay a fee upon arrival. 
 *Ask your chosen car shipping company for additional requirements.
4. First steps upon arrival in Spain
Foreigner's Identity Card (TIE/NIE)
Within 30 days of your arrival in Spain, you will have to apply for a Foreigner's Identity Card/number at your local foreigners office or at the police station. This number is a must to complete all administrative tasks such as getting a bank account, getting paid, paying taxes, buying a property, and obtaining a driver's license.
Getting a Driver's License from the Spanish Government
As a Canadian, you must apply for a Spanish driver's license within 6 months of settling down in Spain. Prior to those 6 months, you can drive with your Canadian driver's license. After 6 months, you must sign up at a driving school where you will undergo a written and practical test. You will only have to renew your license once every 10 years until you turn 65 and every 5 years thereafter. 
Opening a Bank Account in Spain
If you are a Canadian looking to stay in Spain permanently, a resident bank account is more practical as it offers more than the non-resident account. To open a bank account, you will need to bring your passport, your Foreigner's Identity Card, proof of residence, and proof of employment. The four major banks in Spain are Bankia, BBVA, La Caixa and Santander.
Spain has one of the top free healthcare systems in Europe. However, it does not include coverage for dentists, ambulances, and medication.
As a Canadian living in Spain, you can access the healthcare system for free if you meet the necessary requirements:
An employed or self-employed person who pays social security contributions.

A person living in Spain and receiving certain state benefits.

A student under 26 and studying in Spain.

Staying temporarily in Spain and have an

EHIC card
Click here to verify if you are eligible for Spanish healthcare benefits as a Canadian. If you do not speak Spanish make sure you translate the page by right clicking your mouse and clicking 'Translate to English'.
5. Best places to live in Spain from Canada
Your move from Canada to Spain will feel like a dream with the unique culture, delicious food, and scenic beauty!
Here are some of the best places to live in Spain if you're coming from Canada: 
Madrid: As the Capital of Spain with the biggest population, Madrid is known as the economic and business centre of Spain. Here you can experience the historical and cultural parts of Spain.
Barcelona: With its amazing views, the lifestyle in Barcelona will definitely surprise you and keep you entertained year-round.
Alicante: If you're looking for a paradise type of city to live in, Alicante won't disappoint with its sunny beaches and welcoming people!
Malaga: With its variety of beaches and top-rated restaurants, Malaga is a beautiful city to live in. Malaga also has the friendliest people and great weather!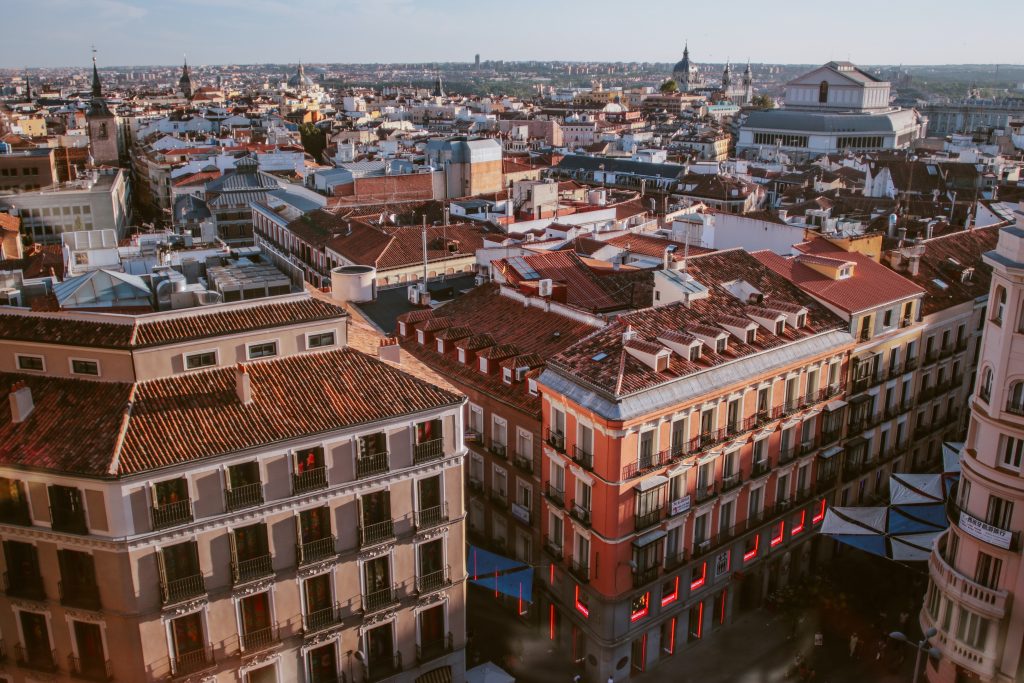 6. How to find a house or apartment in Spain
Finding a house or apartment to live in Spain is easy! We highly recommend you know what you're looking for before you arrive in Spain so that upon your arrival, you can quickly get settled in. Idealista, A Place in the Sun, and Kyero are all websites that can help you find a house or apartment in Spain. 
After purchasing or renting a property, the next step is to set up utilities. Electricity is awfully expensive in Spain compared to other European countries. On average electricity in Spain costs $0.35 CAD per kWh compared to Canada's average cost of $0.17 CAD per kWh.
The most popular electricity companies in Spain are the following:
   

Endesa

   

Iberdrola

   

Naturgy

   

EDP (HC Energía)

   

E.ONtries.
Water shortage is a perennial problem in the country. You should expect the supplier to control the flow during certain times of the year. Tap water is safe for consumption. Gas is available in major Spanish cities. Utilities in Spain are billed every two months. The most advisable way to make payments is by direct debit from your bank account.
8. Internet and Cell Phone
The Internet in Spain in terms of pricing is like Canada, but the quality is considerably average. You should expect to pay $55-65 CAD a month for the internet in Spain along with an additional installation and equipment fee.
The main internet providers in Spain are:
   

Movistar

   

Jazztel

   

Orange

   

Vodafone

   

MÁSMOVÍL

   

Ono

   

Iberbanda
Cell phone plans in Spain work differently than in Canada. In Spain cell phone minutes and data are provided through sim cards. Make sure your Canadian phone is unlocked prior to arriving in Spain so you can simply insert a Spanish sim card and immediately start using your phone from there. Sim card features include data, calls, and texting. 8GB of data with unlimited calls and texting, will cost you around $40 CAD per month.
The main Spanish cell phone networks are:
   

Orange

   

Movistar

   

Vodafone

   

Yoigo 
9. The Essential Insurance Coverage in Spain
If you do not meet the requirements for access to Spain's free healthcare system, you must purchase health insurance prior to your arrival in Spain. Looking for private health insurance in Spain? Here are some of the top private health insurance companies in Spain:
Allianz Care

Cigna Global

Globality Health
Buying a home in Spain is a great investment and a perfect way to feel at home! Here are some of the top home insurance companies in Spain:
   

Axa

   

Mapfre

   

Catalana Occidente

   

Allianz

   

Generali
Car insurance is mandatory in Spain. The minimum car insurance coverage in Spain is third party liability coverage. Here are some of the top car insurance companies in Spain:
   

Mapfre

   

Allianz

   

Grupo Mutua Madrileña

   

Axa Seguros

   

Línea Directa
While life insurance is not mandatory in Spain, it is a must to ensure your financials are taken care of in case of any unexpected events. Here are some of the top life insurance companies in Spain:
   

ASISA

   

Axa

   

REALE

   

SANTALUCÍA

   

Surne
10. Cost of Living in Spain
The average cost of living in Spain is just under $2600 CAD per month away from the city centre. The same kind of accommodation can be $4000 CAD in the major cities and near popular tourist spots. 
Here's an example of the cost of the lifestyle of the average couple living in a mid-sized city such as Bilbao:
| | |
| --- | --- |
| Expense | CAD $ |
| Rent for furnished one- or two-bedroom apartment | $950 |
| Utilities (gas, water, electricity, phone, internet) | $200 |
| Groceries | $425 |
| Entertainment (eating out & other) | $400 |
| Insurance and Healthcare | $350 |
| Other | $250 |
11. Tips for Buying Groceries in Spain
Grocery stores and stores in general will open and close at different times during the day in Spain. For instance, many stores are closed for a lunch break and will close as early as 2 pm, even on the weekend! On Sundays, supermarkets are typically closed. The most common supermarkets in Spain are: Mercadona, Carrefour, Grupo DIA, Lidl, Grupo Eroski, Grupo Auchan, and Supermercados regionales. 
What to Expect in Your New Life in Spain?
In your new life in Spain, you should expect a lot of joy, beauty, and a laid-back lifestyle. The Spanish lifestyle is very laid back compared to the Canadian lifestyle, so you can already start de-stressing! Start learning Spanish if you haven't learned it already as it will help you interact more with the locals and build many friendships!
Share this article on social media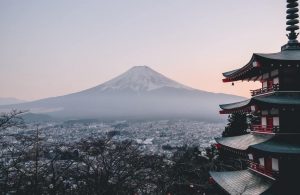 International Move
Things to Know before Moving from Canada to Japan According to data from the Organisation for Economic Co-operation and Development (OECD), there are approximately 12,000 Canadians living in Japan and there are still hundreds more awaiting
Read more »