Things to Know before Moving from Canada to Japan
According to data from the Organisation for Economic Co-operation and Development (OECD), there are approximately 12,000 Canadians living in Japan and there are still hundreds more awaiting approval for migration. If you are among these aspiring immigrants, there are a few important things you need to know before you embark on your journey from Canada to Japan.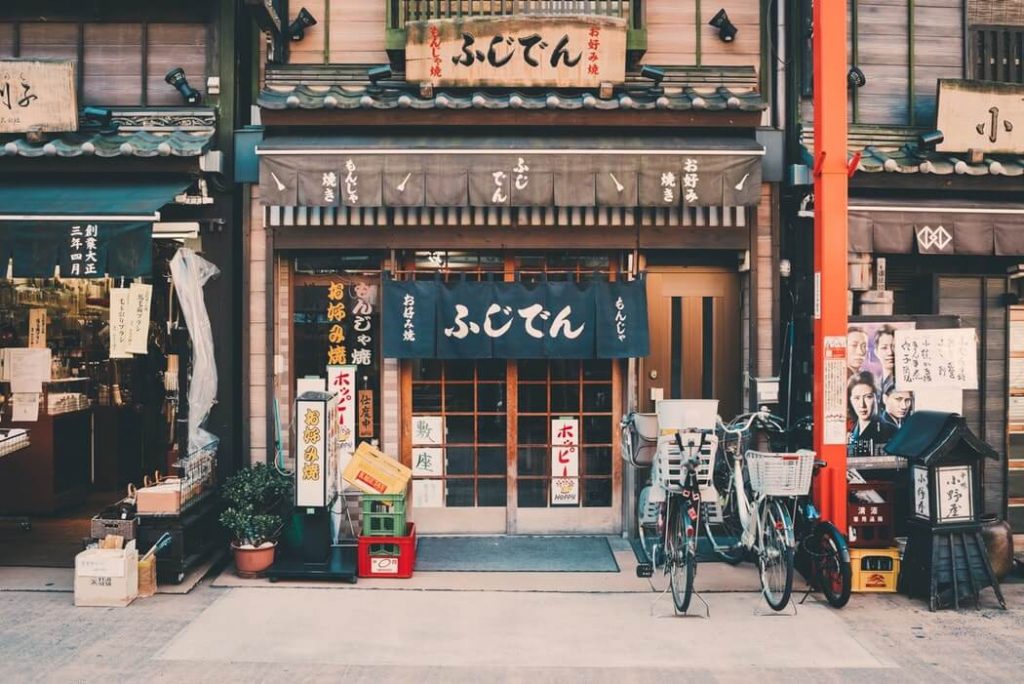 1. First Steps Upon Planning a Move to Japan.
Moving from one country to another is a major life decision. Needless to say, there are a lot of things that you have to prepare for if you are moving from Canada to Japan. However, the first step you should take is to secure the necessary documents for your relocation.
It's very likely that you already have your passport, a visa and, a recent photograph. If you are missing any of these, it shouldn't be any trouble to secure them. Informing the Canada Revenue Agency is also important. 
It is the fourth document you need that might require some effort in acquiring. It is the Certificate of Eligibility (COE) which will verify that you are capable of sustaining yourself once you are in Japan. You can get a COE through family members already living in Japan or through a Japanese employer if you are going to work in Japan.
Working visas are classified long-term stay visas that cover work that requires advanced specialist skills or abilities. They do not, however, cover simple work duties. Jobs such as bartenders, factory workers, and salesperson, for example, are not eligible for a working visa.
Requirements:
Valid passport
One passport size photo
Certificate of Eligibility (issued by the Immigration Bureau in Japan and has to be applied your employer in Japan.)
Someone with a non-working visa is permitted to work until the immigration department permits it. This sort of visa is categorized as a short-term stay visa, and it comes with some limitations. Those who work part-time on a non-working visa are limited to a number of hours allowed each week.
General visas usually are categorized for a period from 3 months to 3 years stay, allowing you to participate in many activities or change occupations. This visa is mainly for College student, Trainee or Dependent (Family Stays) purpose. 
Total visa fees for Single Entry: $38 CAD
Total visa fees for Double or Multiple Entries: $75 CAD
Total visa fees for Transit: $9 CAD
Total visa fees for Extension of Re-entry Permit: $38 CAD
2. What should I look for in an International Moving Company?
Starting a new life in a completely different country will definitely entail a lot of moving. This is particularly true if you are moving with your entire family. In order to make the transition less stressful, it is strongly advised that you be very meticulous in choosing an international moving company. Here are some of the crucial factors you should consider when making a selection.
Provides Damage Insurance
When moving from Canada to Japan, you will have to haul your things halfway around the world. With this kind of distance and travel time, there is a considerable risk of damage to your belongings. You have to make sure that your chosen mover has a good insurance policy to cover such damages.
International moving is not an easy job and there are just so many things that can go wrong. This is why it is preferable to choose a veteran mover with several years of experience. Compared to novices, these experienced moving companies are already very adept at what they do and will be able to move your belongings more safely and efficiently.
The typical method of transporting belongings to other countries is by air. However, sea transport can also be a feasible.
Our pick of the Best International Moving Companies in Canada
Read our complete reviews and request free quotes to make an informed decision.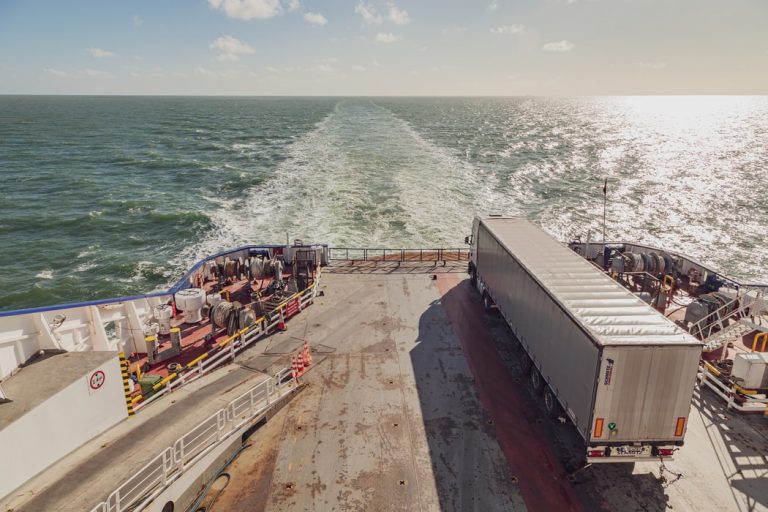 3. Car Shipping to to Japan
A lot of Canadian immigrants who move to Japan opt to sell their cars before the move simply because it is the more convenient option. Bringing a car with you can be a tedious, stressful and expensive process. However, if you must absolutely ship your car to Japan, here are the steps to follow:
Get various quotes from the best car shipping companies

. A trusted car shipping company will have insurance, good reviews, and will make customer service their priority.

Choose the port of departure.
Choose the port destination.
Prepare the car

by cleaning it and emptying the tank to ⅛ full or you may have to pay a fee upon arrival. 
 *Ask your chosen car shipping company for additional requirements.
4. First steps upon arrival in Japan
My Number Card is a ID number issued to all citizens and residents of Japan, including foreign resident like Canadians. It takes about a month after you fill the application form to get your number card, but it is useful to have it. This card can be use for many different things like: 
Act as a document which certifying one's Individual Number
Act as official identification card for identity verification
Act as identification for on-line applications for various administrative procedures
Act as a seal registration card, a library card, a health insurance card, and as a multi-purpose card for a wide range of public services (*)
Used for various private on-line transactions
Used for obtaining various certificates at convenience stores, etc. (*)
You will be pleased to know that Japan has one of the best healthcare systems in the world. Like in Canada, their healthcare system is free for Japanese citizens as well as non Japanese citizens staying in Japan for more than a year.  They call their public healthcare system the Social Health Insurance (SHI). All full-time employees in medium and large companies are automatically covered by the SHI. Everyone else, including non-Japanese citizens, is covered by the National Health Insurance (NHI), so this is what you should apply for.
There shouldn't be any problem with your application as the NHI will definitely cover your healthcare. However, during the time that your papers are still processing, you will not have any coverage unless you have an international health card, so you should look into getting temporary insurance.
Public transportation is the norm in Japan as many citizens choose not to drive or even get a car. But it is always better to have a driver's license in case of emergencies.
Before you leave Canada, you should go to the Canadian Automobile Association and apply for an International Driving Permit (IDP). This permit is valid in Japan while your Japanese license is being processed.
The Japanese government requires at least 3 months of stay in your home country after the issuance of your license. In other words, you have to make sure that there is at least a 3-month period between the renewal of your license and your date of departure from Canada. You also need a formal Japanese translation of your Canadian license. You can get this from your local Japanese embassy or online through the Japan Automobile Federation (JAF).
Most Japanese banks provide a wide variety of services for non-Japanese local clients. All you need to open a basic deposit account is a residence permit. During your first year of residency in Japan, you are exempt from the residence tax. The financial system in Japan is quite similar to that of Canada, so you shouldn't have problems adjusting.
5. Best places to live in Japan from Canada
Your move from Canada to Japan will feel like a dream with the ancient culture, amazing food, and great architecture!
Here are some of the best places to live in Spain if you're coming from Canada: 
Osaka: Known for its delicious food, the nation's kitchen will make you fall in love after your first bite. It is one of the most visited city in Japan by tourist and 2nd most populous right after Tokyo. 
Tokyo: The biggest metropolitan in world as lot to show for, with its amazing city views, street fashion and welcoming people!
Kawasaki: Considered to be one of the safest cities in Japan and famous for its hot springs, you will enjoy moving in Kawasaki.
Kobe: Known for its famous beef, Kobe as a lot more to offer, beautiful gardens, museums and historic sites.
6. Setting up Utilities in Japan
In Japanese rentals, utilities are usually already set up and all you have to do is take care of the monthly bills. In cases where there are no utilities in place, you will have to call the local companies for electricity, gas and water.
When it comes to garbage collection, there is no fee but you do have to abide by the local sorting methods. You should also follow the schedule for bringing your garbage to the collection site in your neighborhood.
Internet and Phone in Japan
There are three common methods for setting up the internet at a Japanese home. These are fiber optic, cable television line (CATV), and ADSL. Fiber optic is by far the best option for individuals that use the internet quite heavily. It is not available in all areas in Japan but you can easily install a Fiber optic connection in the major cities including Tokyo, Kyoto, Kobe, Osaka and Yokohama. The major fiber optic line providers that you can contact in Japan are NTT East, NTT West, au Hikari and Softbank.
If you need cell service, the major providers that you can subscribe to are NTT DoCoMo, Softbank, and KDDI's AU. Each company has its advantages and special offers but they all provide exemplary service. Your choice of provider would mostly depend on your personal needs and preferences.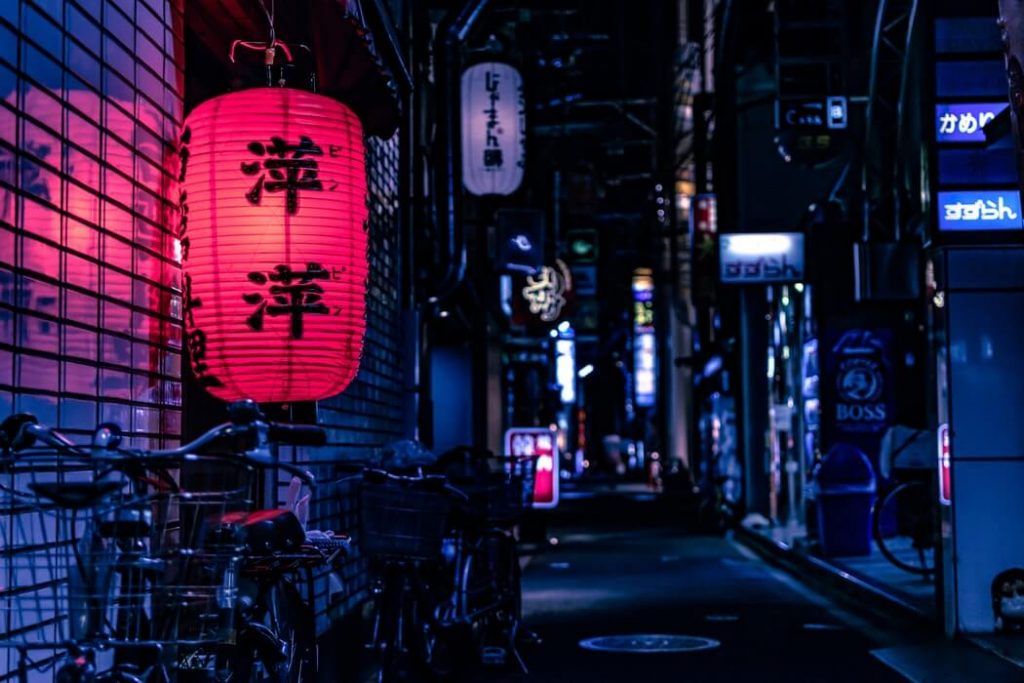 7. Securing Essential Insurance Coverage
If you plan on driving a car, you should get a JCI, which is the Japanese Compulsory
Automobile Insurance. This is necessary when you own a car in Japan. The other kinds of insurance that are available in Japan such as home insurance, travel insurance, and pet insurance, are not mandatory.
8. Cost of Living in Japan
It is no secret that the cost of living in Japan is one of the highest in the world so this is something that you should definitely prepare for. Because of the geographical location of Japan, which is 124 miles away from mainland Asia, the cost of importing ordinary products can be quite expensive. Dairy products, for instance, cost three times as much in Japan as they do in Canada. Japanese traditions is another reason why the cost of living is high as there is a pervading need for high-quality items, which are obviously more expensive.
Once you move from Canada to Japan, you should prepare to spend the majority of your income on accommodations. This is especially true if you live in Tokyo, where rent for a one-bedroom apartment typically costs $1100. Other basic everyday needs add up to another $1100 per month, bringing the average monthly spending to up to $2200. This is for a single individual. For a family of four, the monthly expenses average at $6700.
In other words, you can expect a very comfortable lifestyle while in Japan but it will certainly come at a price. You can reduce the expenses by choosing to relocate to one of the more affordable cities. In Kyoto, the average monthly expense is only $1500 for an individual and $4100 for a family of four. In Fukuoka, family expenses average at $3400 per month while a solo person's expenses reach only $1300 monthly including rent.
9. Finding a House or Apartment in Japan
It's not very hard to find a house or an apartment in Japan. The biggest challenge perhaps is in finding a guarantor. You need a guarantor to cosign for you if you fail to pay for whatever reason. Unless you have a Japanese relative willing to be your guarantor, the only option is to hire a guarantor company.
In the process of looking for a house, your options will be various kinds of one-bedroom apartments, a mansion, an apato which is a small 2-storey apartment, or a standard standalone house.
10. Buying Groceries in Japan
There are several supermarkets in Japan where you can buy your groceries. However, you should know that groceries are all they sell at Japanese supermarkets. There are no shampoos, razors or basic clothing, just food.
What to expect from your New Life in Japan?
Living in Japan is vastly different from living in Canada. For one thing, the language barrier may become very frustrating and stressful at times. If you have not learned Japanese yet, you should try to learn as quickly as possible. When going out, always have a language translator app ready, especially since a lot of Japanese people are not very fluent in English as well. Life in Japan is very fast-paced, particularly in major cities. Just treat each day as an adventure and you will eventually feel completely at home in your new country.
Share this article on social media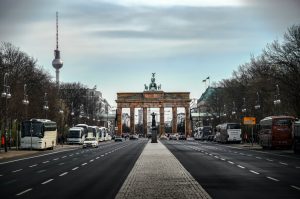 International Move
11 Things to Know Before Moving from Canada to Germany Recognized for its castles, beer, and cars, Germany has become one of the most desirable countries for Canadians who are looking to move out of the
Read more »