9 Things to Know before Moving from Canada to Costa Rica
Costa Rica is an excellent destination to move to from Canada as it has beautiful sceneries and very welcoming people. The small yet stunning country is known for its beautiful beaches, its delicious food, and the amazing rainforest.
1. First Steps Upon Planning a Move to Costa Rica
If you are planning to move permanently to Costa Rica, then first you need to contact the embassy of Canada as well as the embassy of Costa Rica to obtain your visa.
There is 2 popular visa options for your long-term stay.
Pensionado Program: To obtain this visa, you need $1 000 US a month in income from life-time pension. 
Rentista Program: You'll need to prove that you have a $2 000 US monthly income for at least 2 years or deposit $60 000 US in a approved by authorities Costa Rican Bank.
You can also simply be in Costa Rica on a tourist visa or perpetual visa. This visa allows you to stay for 90 days. After those 90 days, you need to leave to simply re-enter for another 90 days. If you want to work, study or volunteer, your best bet is to get a Canadian work or student visas.
Schedule an appointment with your family doctor and dentist for a regular check-up so you are in good health before starting your new life in Costa Rica.
Another important step is to check in with Canadian Revenue Agency to make sure you have paid all your dues and taxes. Finding a job beforehand is very useful, but it is not a necessity! Costa Rica offers a public health system that is considered as one of the best health systems in the world, so this is definitely a huge bonus and relieves a lot of health related stress!
2. What should I look for in an International Moving Company?
Shipping goods all along the way from Canada to Costa Rica may seem difficult, but it isn't if you hire a good international moving company! Keep the following things in mind when starting your search for an international moving company. 
Check customer reviews. 

Make sure that the mover is registered and has licensed to get the job done. Beware of the scams!

Make sure they have insurance to cover any damage done to your goods.

Since you are moving from Canada to Costa Rica, it is faster to have your items sent by plane than by boat. 
Our pick of the Best International Moving Companies in Canada
Read our complete reviews and request free quotes to make an informed decision.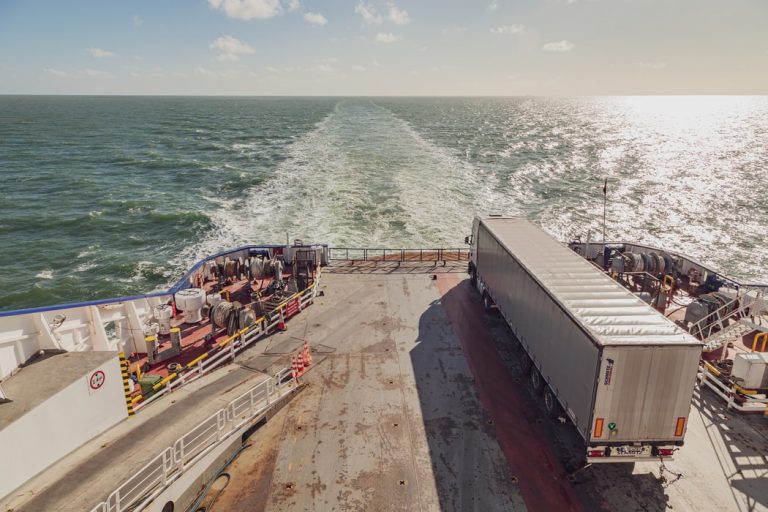 3. Car shipping to Costa Rica
Unless they have a significant emotional attachment to their vehicle, most Canadians choose to leave their vehicles behind when moving to Costa Rica due to the import fees. You can still look for the best car shipping companies if you really want to move your car with you. A good car shipping company will be able to help you from A to Z with the process of moving your car.
4. First steps upon arrival in Costa Rica
If you hadn't secured lodging prior to your arrival, your first step upon arrival in Costa Rica would be to get in touch with a real estate agent so you can quickly find a place to live. There are also many websites that can help you find an apartment rental such as Encuendra24 and Mercado Libre.
The housing in Costa Rica is rather affordable and depends on the location. For instance, one of the most affordable housing options is a studio apartment which usually starts at $300 including water, electricity, and internet. Remember that the closer your new residence will be to the city, the more expensive it will cost!
You should then open a bank account and get in touch with a bank agent to make sure all your finances are in order. This will help you pay your bills and get Costa Rican colón.
5. Average cost of utilities in Costa Rica
The average person in Costa Rica spends this amount of money on each of their utilities per month: 
Electricity: $50

Water: $10

Internet: $30

Cable: $60

Clothing: $50

Food/Groceries: $400

Transportation: $130

Healthcare: $150
Source: International Living
6. Internet set up in Costa Rica
7. The Essential Insurance Coverage in Costa Rica
Costa Rica provides universal healthcare to all its citizens and residents for $80 CAD – $325 CAD a month depending on several factors such as age and income. You may also want to look into the following insurance: 
Private health insurance.

Car insurance.

Life insurance.
8. Cost of living in Costa Rica
Costa Rica is less expensive than Canada but it's not the cheapest country in Latin America. The average price of living in Costa Rica is approximately $3 000 CAD for a family of four and around $845 CAD for a single person living in San José per month without rent.
Cost of living for a couple in San José per month
Expense

CAD $

Rent for 1 bedroom apartment

$740

Utilities (gas, water, electricity, cell phone, internet)

$140

Groceries

$200

Entertainment (eating out & leisure)

$100

Insurance 

$150*

Depends on many factors 
9. Where to do the groceries?
Wherever you are in Costa Rica you will most likely always find fresh produce in its stores. Most of the grocery stores accept both USD and Costa Rica Colones. The most popular grocery stores in Costa Rica are Auto Mercado, Mas x Menos, AMPM, PriceSmart, and La Feria del Agricultor.
What to Expect from your new life in Costa Rica?
Expect to lead a peaceful life in this country with its beautiful scenery and welcoming people. You will definitely fall in love with the vibrant culture! So, what are you waiting for? Costa Rica, here you come!
Share this article on social media
International Move
11 Things to Know before Moving from Canada to Switzerland Switzerland lies in the heart of Europe and is famous for its stunning natural beauty, delicious chocolate, and the Swiss Alps. Canadians move to Switzerland because
Read more »