The Pros and Cons of Moving in the Early Spring
The snow has melted, the birds are chirping and you swear you saw a bit of green on the trees. The first bit of spring is finally here! This time of year also happens to preclude the start of the busy moving season – and that can give movers a big advantage.
According to Statistics Canada, 5,238,000 households moved within the past five years, many to upgrade to a better neighbourhood or because they needed a larger living space due to a bigger family. Most moves in the United States (comparable data isn't available for Canada) happen in June, July and August, whereas only 9% of moves happen in March and 8% of moves happen in April. By far the lowest number of moves happen in the winter, with only 3% of Americans choosing to move in December, 3% in January and 6% in February.
That means an early spring move will allow you to avoid the busy summer season, and also make it much easier to book movers and other services, at a lower price compared to high season. You'll avoid the hardship of moving when it's cold and freezing.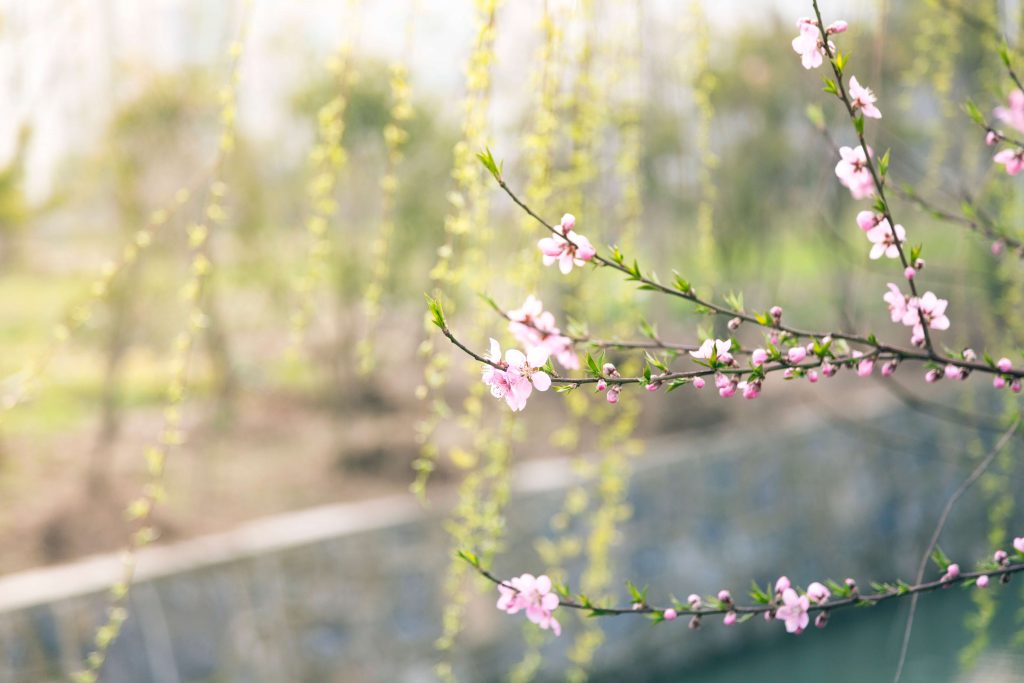 Why is spring a great time to move?
Spring is the season of transition and a time of new beginnings. It's a perfect symbolic time to shed your old property and move into a new rental or ownership situation.
The weather is also a huge bonus. You won't be freezing or sweating, like you would in the cold winter or humid summer. Moving is far simpler when you don't have to worry about dragging boxes through snow, or catching a cold from hauling stuff up from the truck to your house. And who wants to be sweating from the hot sun when they're trying to get a project done?
There's also a higher possibility of selling your home for maximum value, since that's when most buyers are looking; check out the spring statistics on Vancouver houses for sale and Toronto condos and you'll see that most properties are listed in the spring.
In terms of preparing for a move, it's much easier to pack in early spring than in summer or during Christmas break because your kids will be in school and you won't have to entertain them and be free to pack. If you want your kids to help out during the move, you can consider timing it during March break when they are around.
It's also much easier to transition kids to a new school (if you're moving to a new neighbourhood) if you move in early spring, because the semester will almost be over and they'll be able to ease into the next academic year. They'll also have all summer to adjust to their new situation, make local friends and then and start a new school year fresh and ready to go.
Also, if you move in the early spring you'll have all summer in your new place already set-up! You'll be able to barbeque in your backyard, scope out a nearby camp for the kids and have a housewarming party. Your summer days will be free to enjoy and not spent indoors unpacking, because it will already be done. Your summer can be spent relaxing instead of dealing with the stress of packing, cleaning, unpacking, hiring movers and cancelling and subscribing to services.
These are just a few reasons why moving in the early spring is such a great idea.
But there are a few things specific to moving in early spring that you should be aware of:
If you're planning to move in early spring, then book movers early. The earlier you secure a spot the better – the last thing you want is to be stuck with a place to go and no one to move your stuff! Remember, while it's not high season, there is still competition to book movers in early spring — just think of all the students using their services to move out of rentals.
A great thing about moving during the spring is that movers may be more flexible than they are during the summer. Summer weekends near the end of the summer can be extremely difficult to book. Even if you find yourself in a rush to move, the likelihood of finding movers during early spring is far greater than if you were in the same situation in summer.
While perhaps the least expensive time to book movers is in the winter, early spring comes in a close second. To compound those savings, shop around for the best moving service. Make sure to get three quotes from different companies. Demand is lowest in the middle of the week and in the middle of the month, so try to time your move for then. The weekends are the most expensive and so is the first of every month.
Book a qualified moving service
This advice holds true any time of year, but it's important to book a qualified and insured moving service, instead of day labourers you found on an online classified service. You'll want movers who can protect you valuable items and with whom you can trust your furniture and goods.
Don't forget to switch over your services
Don't forget to switch over your hydro, cable, Internet, insurance and home phone. Make a list of all the services you currently have, and call them one by one. This may take a few days with hold times. Or you can choose to book a service that does this all for you. This is also a great time to renegotiate all your offers. Ask each company if they can give you a certain percentage off for being such a loyal customer. You don't know if you won't ask!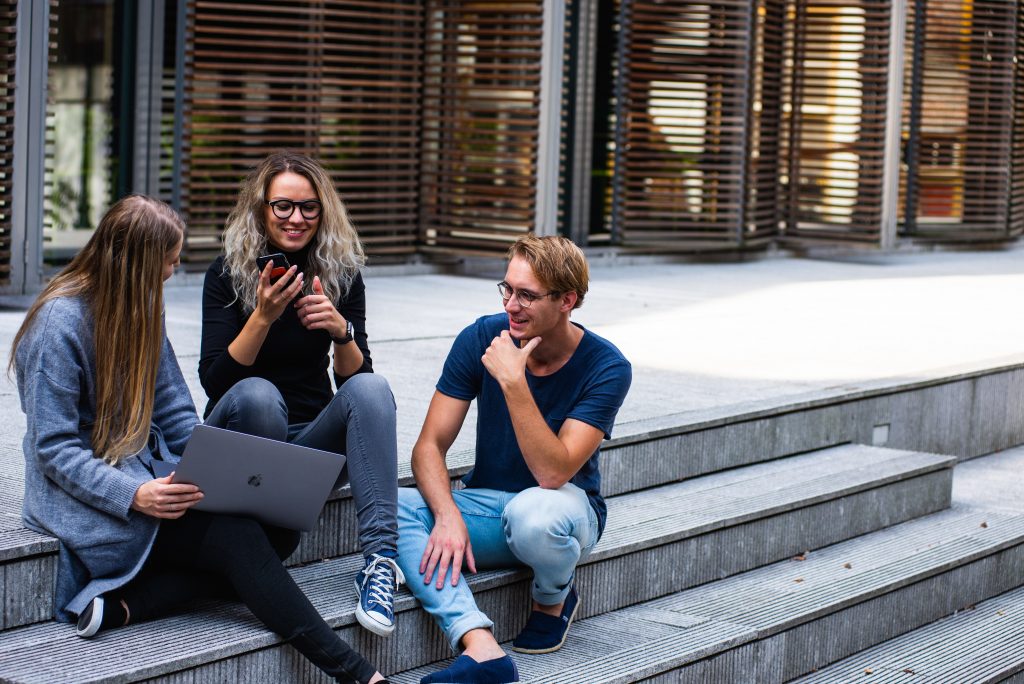 Spring clean before your move
Why not kill two birds with one stone? Moving is the perfect time to downsize and stream your belongings. Before, or during your packing process, ask yourself what you really want to take with you. If you're not 100% sold on the item, donate or toss it. You'll feel emotionally (and physically!) lighter. Plus, you'll be saving on moving costs since you'll have less stuff to schlep!
Consider donating furniture to a non-profit — they'll probably give you a tax-receipt. You can drop off old clothes at a second-hand store or put them in a textile recycling box.
While spring is an awesome time to move, some of us have to watch out for the dreaded seasonal allergies! Stuffy nose, teary eyes and fatigue hits many of us. If you're outside all day helping your moving service move then you may be at risk of an allergy attack. You may want to consider sealing your moving boxes tightly to keep pollen out, taking an antihistamine for a week or so before and keeping all the window shut as you pack and unpack.
While spring can be lovely, it's also highly unpredictable. Rain and mud can destroy an otherwise perfect move. To mitigate these weather events, consider stacking up on tarps. You can use tarps to create a makeshift canopy between your garage or front door and the moving truck, or using it to line the ground to protect against mud. You can even use tarps to cover boxes and put on your new house's floor to protect it against muddy boots. Also make sure you have raincoats or ponchos for the whole family at the ready and not packed away.
Moving long distance? Pack smart
If you're moving a long distance in the spring you may want to change your packing strategy slightly. Spring weather can vary hugely across Canada and the United States. It may be balmy in Vancouver and still snowing in Newfoundland, so check to see if the weather is different in your new city or town. If so, keep a duffle bag of appropriate clothes handy. Since you may not be unpacking for several days, or perhaps even a week, depending on the distance, you want to also pack up a few boxes of essentials. This means phone chargers, medications, a few days' worth of outfits, lots of snacks and any essential documents like health insurance cards, passports and children's birth certificates.
Overall, early spring is a fantastic time to plan a move, not only because of the more pleasant weather, but because competition is lower to hire a qualified moving company.
Zoocasa is a full-service brokerage that offers advanced online search tools to empower Canadians with the data and expertise they need to make more successful real estate decisions. View real estate listings at zoocasa.com or download our free iOS app.
Share this article on social media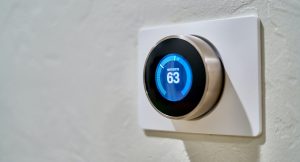 Daily Living
Canada's Best Electricity Tracking Apps By Province A fair majority of Canadian households use a large amount of energy on a daily basis. From appliances, to heating systems, to everyday Wi-Fi usage, the list grows with
Read more »
Check out MovingWaldo's free moving app that will save you up to 10 hours of paperwork. And it's free.