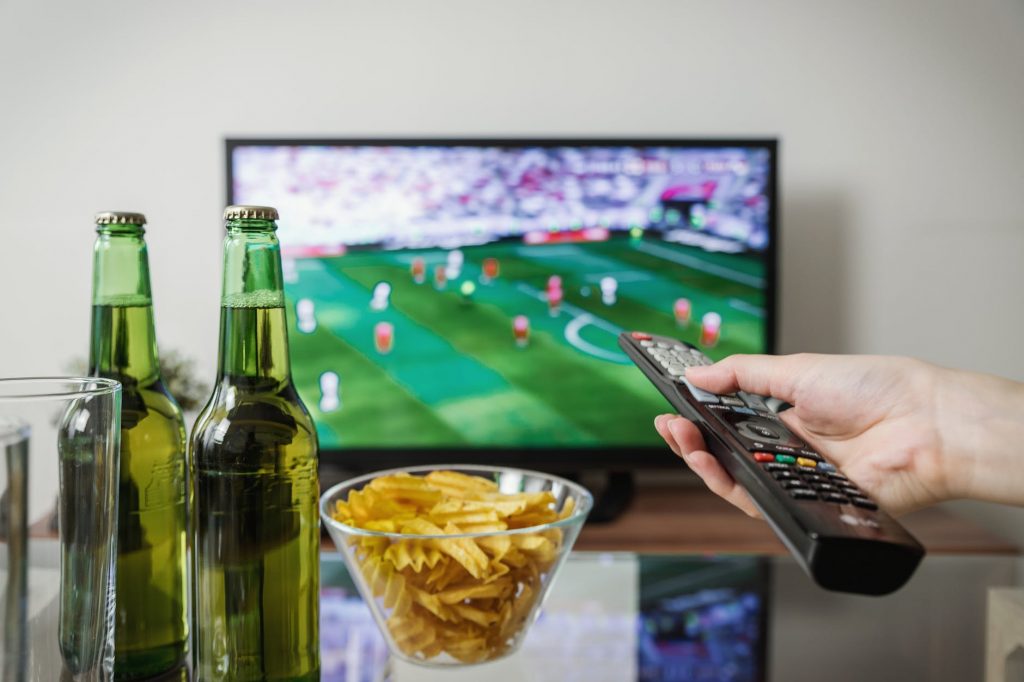 The Ultimate Guide to Understand Internet and TV Technologies in US.
Nowadays, the telecommunication industry offers a large number of technologies to customers. It can be laborious to navigate through all of this before choosing the right internet and TV plan for your home. This guide is your ultimate "go to" to understand internet and TV technologies in US.
How Does Internet Technologies Work in the United States?
Wires are a reliable way of transmitting signals and information, which is why you will find that most internet use is dependent on wired connections opposed to being wireless. The three main sources are through using your phone line (DSL), using Cable TV wire (Cable internet) and by Fiber-optic cabling.
The internet, as part of all electronic communication, is regulated in the USA by the FCC (the Federal Communications Commission). In line with the Free Speech principle, the USA has minimal content regulations for the Internet. The main players in terms of Internet Service Providers (ISPs) in USA are AT&T, Comcast Xfinity, and Verizon. Lack of competition has been cited as the main reson why Internet costs are higher compared to other countries and the speed and access can be weak in rural and even some urban areas.
How do Third-Party telecommunication Companies make a profit?
There are over hundreds of third-party companies or resellers in USA, leasing the networks from the big guns and selling internet services to the masses. So, what do these third parties offer that the cable network owners don't to make a profit? The third-party companies offer higher or non-existing data caps and by allowing the use of any modem. To get around their issues, the main service providers don't sell the fastest of speeds to the third-party companies. Simply put, the resellers offer lighter speed internet at a cheaper price than the network owners. There are many diverse types of internet available in the United States. Let's have a look at the differences between them.
What is Satellite Internet?
Satellite internet is defined by its own name, meaning that your regular internet connection is made possible using satellites; 3 to be specific. One satellite is at the satellite internet provider's hub, the other is orbiting the earth in space, and the third is installed at your home or location. A simple search on your computer is transmitted via your satellite into the Internet Service Provider (ISP) 's space satellite, then to your ISP, and a search result travels back to you from your satellite internet provider's hub through the space satellite.
What is Hybrid Fiber Internet?
Hybrid Fiber internet, also known as Hybrid Fiber-Coaxial or HFC, is a term used to describe broadband networks that combine optical fiber with coaxial cable. It has been used globally by telecommunications companies since the beginning of the 1990s. It is used to deliver telephony, video, voice data and other services. It's used by many cable operators.
Performance of fiber optic compromised due to combination with copper cabling
Cable internet is the predecessor of HFC. The same networks that allow you to flip cable channels can also provide your internet too meaning that it's an easy way of accessing the internet as the infrastructure is already there. This type of broadband internet is transmitted via your coaxial cables. A cable modem connects the computer and devices via Wi-Fi or Ethernet cables. One downside is that this type of internet is susceptible to surges in electricity or even damage from heat, unlike HFC. Furthermore, you can experience congestion in the network at peak times.
Many homes already have Cable TV installed.
Uses infrastructure that's already in place.
Prone to slow speeds at peak times
Fiber TTN stands for Fiber to the Node and is a way of providing services to many different destinations. It uses a network box which is called a node and it is sometimes called Fiber to the Neighborhood. One of the main benefits of FTTN is that it is more efficient as it uses fiber optics instead of other cables which have restrictions on speed. The distance from the Node to the individual property is often achieved with other types of cable such as copper and this is referred to as the "last mile" service.
What is DSL Internet? ADSL, VDSL?
DSL is an acronym for Digital Subscriber Line and customers experience a high bandwidth connection from an existing phone wall socket on a pre-existing telephone network. Despite this, it doesn't take control of the phone line while in use thanks to different frequencies, which means that you can still receive and make landline calls. As the phone networks are extensive across the USA, this type of internet is not only less expensive than other types but it's also available in areas where other types may not. Consider this the new sibling to dialup was when it first came out!
ADSL stands for Asymmetric Digital Subscriber Line and it is the most popular DSL connection given that more people download rather than upload so there is more bandwidth provided from downloading and less for uploading. As you may have guessed, Symmetrical DSL is where both uploading and downloading bandwidths are equal.
VDSL stands for Very-high-bitrate Digital Subscriber Line and provides speeds and behaviors that are closer to those experienced on Cable internet rather than ASDL. It can even be five times quicker when downloading. It uses the existing phone lines more efficiently, configuring the lines to effectively shorten the distances that the signals travel. With shorter distances there's a more reliable connection with less degradation.
No shared cable
Widely Available
Lower cost
Distance-sensitive: connections are better the closer you are to the central hub.
Outages during storms.
Have a look at our table below to see how they really compare with each other
Type of Internet

Cost

Speed

Reliability

DSL

ADSL

VDSL

Moderate

Moderate

Moderate

Moderate to High

Moderate to High

Cable

Moderate

High

High

Hybrid Fiber Coax (HFC)

Moderate

High

High

Fiber TTN

Moderate to Low

Very High

High
What Is the Difference Between a Modem and a Router?
In terms of computer peripherals, a modem and a router are two of the most common. Despite this, many people do not actually know what they both do. They may appear similar but they do, in fact, have different purposes. Fortunately, it's actually really easy to get to grips with the differences.
A router is essentially a little box which allows computers or devices to join a shared network. The first routers available only had ports for wired rather than wireless connections, most of the routers available today can provide wireless internet too. They often have a moveable antenna but sometimes this is housed inside the device itself, rather like modern cellular phones no longer have an aerial. Routers allow multiple devices and computers, including tablets and smartphones, to join a network.
With a router, you can have access to a LAN (a Local Area Network) but this doesn't necessarily provide internet access. For the devices in the LAN to have access to the internet, you also need a modem. Almost all routers have Ethernet ports to connect to a DSL or Cable modem to allow them to access the internet.
The modem then connects to the internet service provider (ISP) typically via DSL, Coaxial or Cable connection, which then connectors to the port on your wall at home. Modems using DSL connect to the telephone socket. If you connect your router to your modem, all of your devices are then connected to the internet. The IP address comes from the router and so all connected devices will have the same IP address. To connect to the internet, you simply need to follow the following connection order:
Device or PC to Router to Modem to Internet Service Provider to Internet.
These days, it is not uncommon to find a combined modem and router device and these can be called 'gateways'.
What Do You Need In Your Home?
It can be difficult to work out exactly what you need in your home and whether the technology you use would be best suited to a certain type of internet connection. So, how do you choose between all of the options available?  It can be difficult to know what's what. Everything in your home that accesses the internet will use data and unless you're on an unlimited data package, that data will be taken from a monthly allowance. But how do you begin to work out what you need?
Firstly, you need to think about how many people are in your household and therefore how many people will be attempting to connect to the internet through the same modem. If you live alone, rather than in a couple for example, it is obvious that you will need less bandwidth and so your ISP needs should reflect this. Likewise, if you do a lot of video gaming then you are going to need a lot of capacity for downloads and high speeds to keep up with the ever-changing gaming scenarios. Families with children all have increased needs for the internet too! If you have teens with TVs in their rooms and phones in their hands then you can pretty much guarantee that they'll be wanting to stream and video call as well as game on a regular basis. Some things such as web browsing or email use small data amounts but watching videos on YouTube or catch-up TV can use up a month's data allowance in just one sitting. For this reason, unlimited broadband packages are probably best for multi-user homes.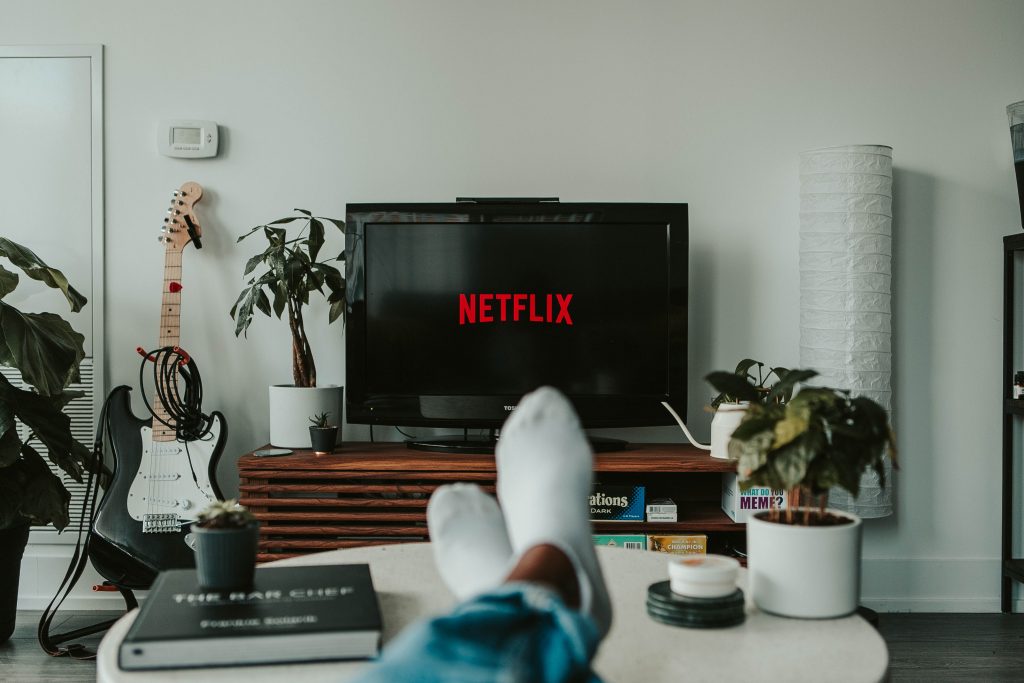 How Does TV Technologies Work in USA?
Of course, as with the different types of internet connection available, there are now many different ways for your TV viewing to be received in your home.
So, how does Cable TV differ? Cable TV is one of the older methods of watching TV. Transmitted via cable directly to homes, it was introduced in some areas as early as the 1950s and it still has its place in the market today. From 1983, cable began to offer cable-only channels which increased its appeal. Competitors in the form of Satellite TV did not really start to compete with Cable's capabilities until the 1990s. Cable offered a much more reliable service that the analogue services at the time of its launch. At present, cable TV is provided to most American towns through services such Xfinity, DirecTV, Spectrum, Optimum, and Suddenlink.
In the United States, the two main Satellite TV services are Dish Satellite TV and DirecTV. Satellite TV is also known as DBS or Direct Broadcast Satellite. It relays a signal to the user's TV via a satellite receiver outside their home, transmitted directly from a satellite orbiting the earth.
In the 90's, another service began to creep into the TV markets as another option instead of cable TV. IP TV is Internet Provided Television, and as you may have deduced, it is TV delivered to your home via the internet through your phone line cables. It offers a similar package to the cable services. Many homes in the west of the country have adopted this method of TV viewing.
Smart TVs are a relatively recent addition to the TV market. But how do they differ to IPTV? Essentially, they do the same job except IPTV usually has a set-top box and therefore Smart TVs are usually simpler and neater, without additional hardware. However, if you used IPTV, then your TV would potentially be able to evolve with the box and thus stand the test of time. Usually, Smart TVs have everything built in which greatly limits their possibilities when the availability of new services appears and they may not always be compatible. If using IPTV, you are not restricted by the TV's limitations in the future.
Roku has launched in 2017 its own streaming channel Roku Channel which allows its users to access free TV shows and movies on their own platform. It is completely free as it is supported by advertising. The Roku Streaming Stick has access to over half a thousand channels and even works with the free app on smart devices. The stick can also act as a remote and can play your personal music or photos directly on the TV. There are even options for voice search too.
In the United States, there are also many TV set-top boxes that offer subscriptions and plans. Fios by Verizon is one such box. With Fios service, you can watch live TV as well as accessing YouTube and Netflix features. The Fios also comes with a voice-operated remote control.
Apple TV 4K and Android TV
If you are debating with which box, you should get then many people wonder whether to opt for an Android box or Apple TV. The first thing to consider is whether you use an iPhone or an Android phone – the decision should therefore be simple! But what if your household has a mix of devices? Or you are not necessarily strictly loyal to your chosen brand?
Android TV can be built into the TV itself or you can get a set-top box. Android is more of a TV platform as it is available on a vast array of devices made by different companies. Apple TV is a platform too but it's all in one Apple device. Android has an amazing selection of apps and content that blows Apple's out of the water somewhat. However, Apple integrates its devices so well that switching from one to the other and linking them together is seamless.
When choosing between packages such as Android or Apple, you also need to factor in the storage. You will not ever regret getting larger amounts, that's for sure! 
Have a look at our table below to see how TV technologies and services compare in United States
Type

Connectivity

Pros

Cons

Cable

Via existing cables

Has been around the longest, after analogue TV.
Serves most areas of USA.
Available even if you don't have the internet.
Have channels such as sports channels that internet streaming services do not.

Not as flexible as streaming services.
More expensive than internet streaming services.

IPTV

Via internet service provider

Similar to cable but a newer service.
Not limited to your TVs capabilities in the future

There can be interruptions similar to those experience in your internet connection given that they are through the same system

Smart TV

Smart device

Simple, neat without the need for additional hardware

Devices may become obsolete as new technologies come in.
Reliant on an internet connection

Satellite

DBS (Satellite) connection

Serves most areas of USA (urban and rural)

Only two providers available
Lots of piracy/leaching from American satellites

Roku

Streaming Box using ISP

Completely free streaming.
Great content.
Can handle light gaming.

Uses advertising to make its profit
Reliant on an internet connection.
Does not currently support YouTube.

Boxes (Fios, …)

Steaming Box using ISP

Subscription services with various packages and storage

Some negative reviews about the services.
Reliant on an internet connection

Apple TV 

Apple TV connected to internet

Compatible with existing Apple devices.
Smooth services.
Up to date technologies.
Easy to set up.

Some limitations in the device cross over.
Limited content.
No memory expansion capabilities.

Android

Can be integrated into a TV or as a set-top box.

An amazing range of programs, movies and apps.

Reliant on an internet connection
Share this article on social media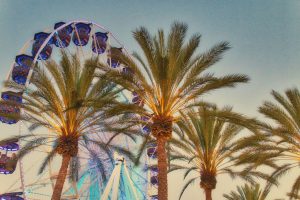 Moving tips
How Much Does It Cost to Live in California? What is the average cost of living in California?    The average cost of living in California is $3,736.79 per month. California is one of the largest
Read more »
Check out MovingWaldo's free moving platform and find everything you need for your move. No sign up required!