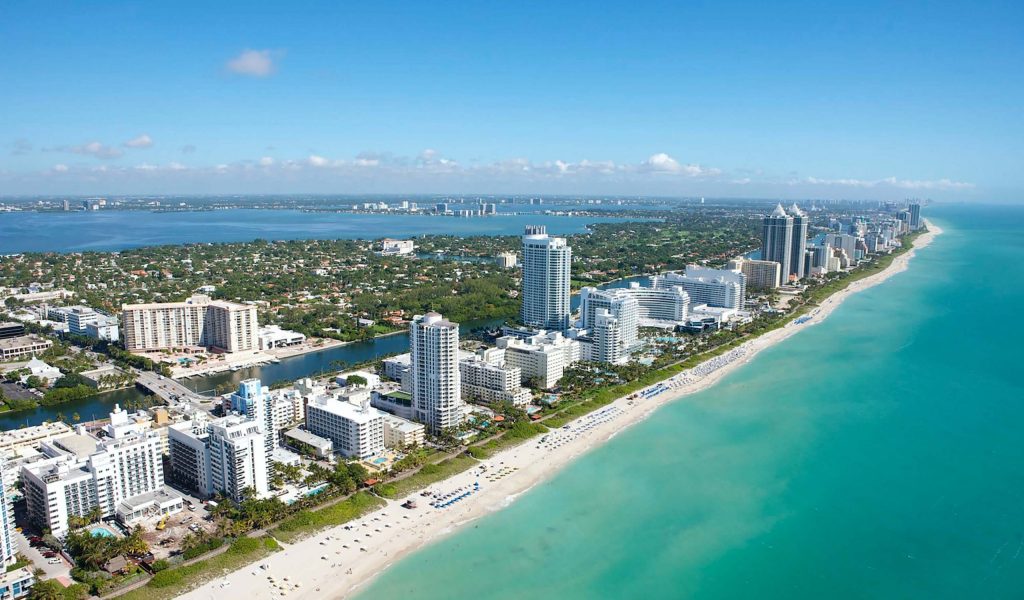 Moving From California to Florida: Everything You Need to Know
Moving from California to Florida can be exciting and exhausting, both at the same time. You're excited about the new beginnings and worried about everything that needs to be done in the process. From updating the DMV to planning what things you need to take with you, there's so much that needs to be considered.  
If you're planning to move to Florida from another state, it's a beautiful place to reside. From beaches to stadiums to art districts, Florida has a little bit of everything for everyone. Not only this, but Florida is the third most populated state in the US. Let's get started and make sure you leave nothing behind.
Get Ready for Your Move to Florida
Are you moving and wish you had some help? Check out our free interactive checklist.
Tackle Your Move in Minutes.
1. Save time with every task
2. Access exclusive deals
3. Track your progress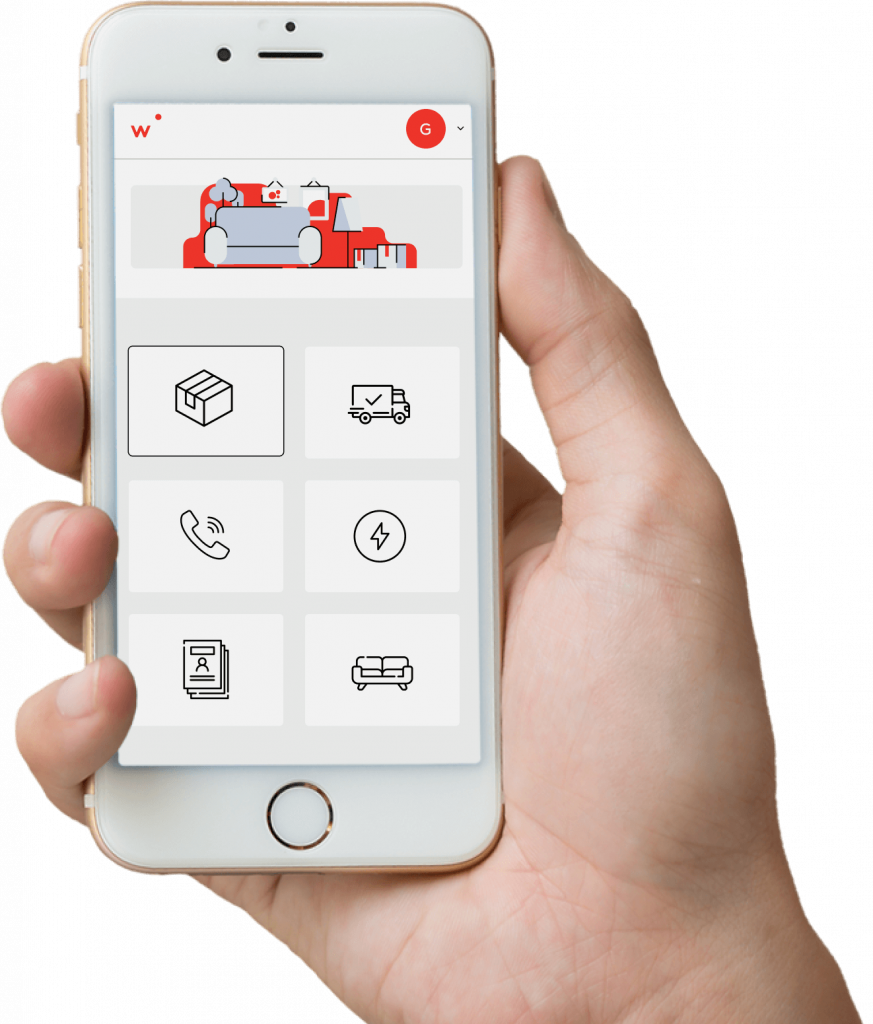 When you are moving, it's important you take care of your paperwork and complete some administrative tasks.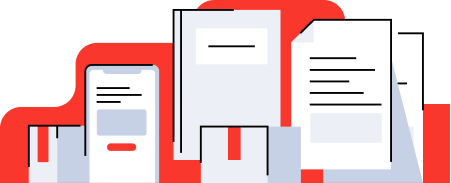 Florida DMV Change of Address
It's especially important to notify the Florida DMV (FLHSMV) of your change of address so that you can legally drive your vehicle in Florida. When moving from California to Florida, you have to notify the Florida DMV within 30 days of your move. 
Notify the California DMV of your change of address

within 10 days of your move.

You can only apply for a driver's license and register your vehicle in- person at the FLHSMV. Online driver's license application is not available to out of state drivers. 

Book an appointment at the FLHSMV

in advance to avoid waiting lines.

Visit a dual service center for both driver's license and vehicle registration applications.

Bring your Social Security Card, 2 proofs of residency and proof of liability insurance.

A vision test may be required.

A $48 fee +TX is required for a Class E driver's license.
For more information check out our article on how to notify the Florida DMV of an address change. 
Setting up utilities in Florida
Electricity, Water, and Gas in Florida
Florida generates over 50% of its energy from natural gas making it reasonably priced. Florida's energy is regulated by The Florida Public Service Commission and so service providers vary by location. You can find the electricity provider, natural gas provider and water provider in your area on The Florida Public Service Commission's website.
Internet and Cell Phone in Florida
Florida has high-quality internet at reasonable prices and high speeds. You may need satellite internet if you live further away from the main cities. To save money on the internet and your cell phone plan, it's a great idea to bundle your internet service with your cell phone provider. The most attractive internet providers in Florida will have bundling options, various speeds, and multiple package options at reasonable prices.
Important insurance protections in Florida
Property Insurance for Hurricanes in Florida
Home insurance is not mandatory in Florida. However, if your property is mortgaged with a lender, the lending company may contractually obligate you to purchase insurance to safeguard the amount outstanding on the loan. Florida is quite prone to hurricanes, tropical storms, tornadoes and floods. Getting insurance to protect you from spending on the damages caused by these natural disasters is a great way to get peace of mind when it comes to your home.
Car Insurance in Florida vs California
Florida has many uninsured drivers, forcing insurance companies to up their prices. Along with the many uninsured drivers in Florida, the yearly hurricanes and the dense population also affect the cost of car insurance, making it a bit higher than in California.
Health Insurance in Florida
Getting health insurance is an excellent way to get peace of mind when it comes to your health. With health insurance, you won't have to worry about spending a ton of money in case of a health-related emergency. The state of Florida proposes a website to help you with your health insurance search. Simply choose Florida as your state and create an account.
Don't Forget to Change Your Address Before Moving to Florida!
It's important to change your address with all the providers listed in our complete change of address checklist to avoid delays in the reception of your benefits and in the set up of your home services. If you're thinking about redirect your mail with USPS, don't forget that mail forwarding does not actually change your address, it simply redirects mail. Mail forwarding will begin 7-10 business days after you sign up. There are two ways to change your address (set up mail forwarding) with USPS: online and in person.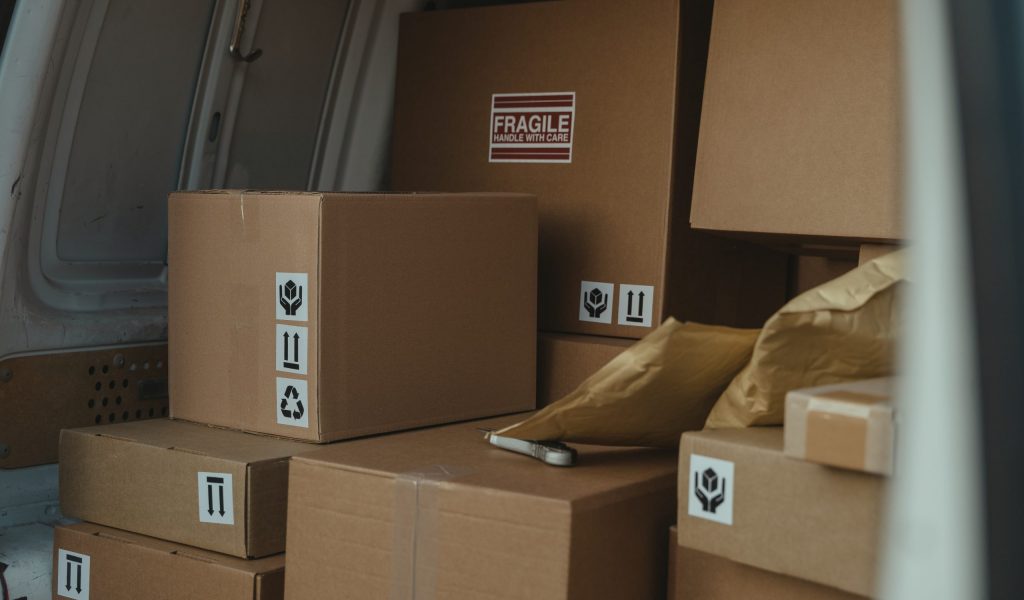 Moving from California to Florida is quite an important move. Get prepared by planning how you and your belongings will get there.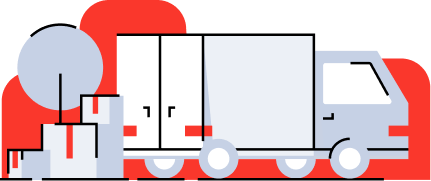 How Far Is Florida From California?
The drive between California and Florida is 2700 miles long and will take you 40 hours of non-stop driving. 
The average cost of driving from California to Florida is $400 one-way without counting your hotel stops on the way. The best route to drive from California to Florida is the I-10 (a highway that begins in Los Angeles and ends in Jacksonville) where you'll pass through California, Arizona, New Mexico, Texas, Louisiana and Alabama. Exciting, right? Through this route, you'll be passing some of the most beautiful places such as the Grand Canyon, Joshua Tree National Park, Big Bend National Park and Carlsbad Caverns.
On the other hand, the flight time from California to Florida is 5 hours long and the plane ticket will cost an average of $280. The cheapest time to fly to Florida from California is usually in the months of January and September. December, March and April are considered to be the peak times to travel to Florida. 
If you're taking a flight for your move from California to Florida and don't know how to transport your belongings, check out the best long-distance moving companies below.
Trusted Long-Distance Movers From California to Florida
The best long-distance moving companies to Florida will have good reviews, insurance, great customer service and a straightforward booking procedure. Here are the 5 great long-distance moving companies for your move from California to Florida.
Allied Van Lines
Adams Van Lines
North American Van Lines
Atlas Van Lines
American Van Lines
Cost of Car and Boat Shipping From California to Florida
If you're planning to move to Florida and want to ship your vessel as well, it is important to note that the bigger the vessel (whether a boat or a car), the higher will be the cost incurred.
Cost to Ship a Boat From California to Florida
The cost to ship a boat from California to Florida would be around $3000, that too, if you're considering the lowest price. High-end vessels would cost more than $10,000.
Cost to Ship Car From California to Florida
The cost of car shipping from California to Florida is expected to be around $900 and above. It depends on factors such as the time, the season (the more the traffic, the higher the cost), and the size of the vehicle.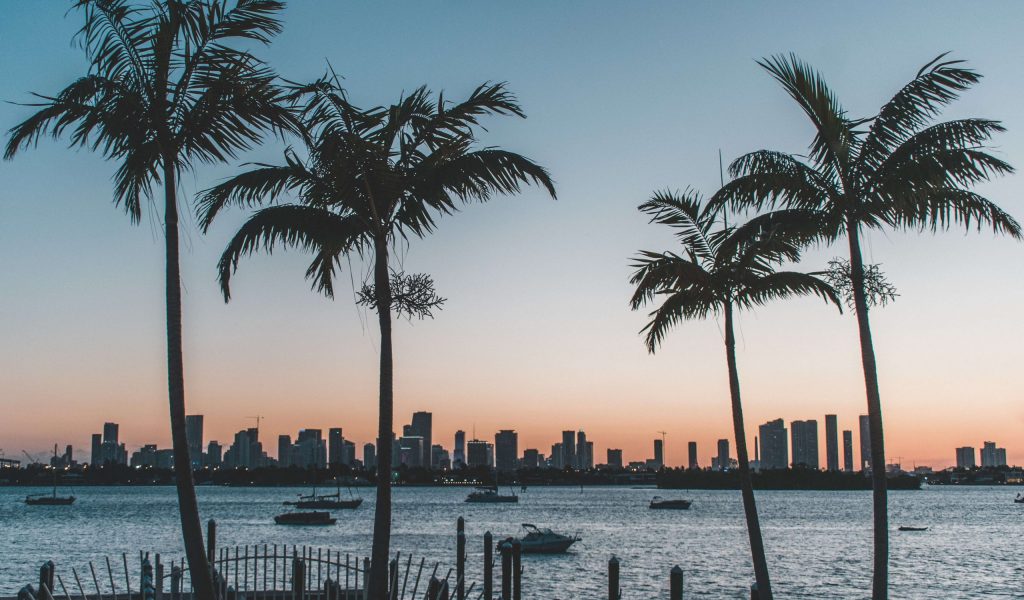 While Florida is for many things, here is what you should prepare yourself to.

Pros and Cons of Living In Florida vs California
Florida doesn't have a state income tax.
Florida beaches are warmer than California.
The cost of living in Florida is low (except for some places like Miami) as compared to California.
Florida is a diverse state, so you won't have to worry about having difficulty fitting in.
Florida is a great place for retirees.
Florida has a slightly higher crime rate than in California.
Summers can bring extreme heat and humidity. This heat might limit outdoor activities.
You can expect a lot of tourists in Florida.
A major negative point is that Florida is hit by agressive hurricanes almost every year.
Therefore, car insurance and home insurance are expensive in Florida.
Here what you should get prepared to before moving to Florida from California:
The Weather:

Extreme heat and humid conditions might limit outdoor activities and can be overbearing causing issues like dehydration. 

Retirees and Tourists:

Florida caters more towards retirees and tourists, as compared to the rest of the working residents.

Insects and Bugs:

You can expect a lot of bugs in Florida, such as termites, mosquitoes and wolf spiders.

Rising sea levels and global warming:

Rising sea levels may create a problem for people having homes near the beaches as they may get flooded in the upcoming years. 

Prone to Hurricanes:

Florida is known for its bad weather and the hurricanes that tend to hit Florida almost every year. This can cause a lot of damage, and since home insurance is considerably high, it can be quite a disadvantage.

Alligators:

Florida has a lot of alligators that can sometimes get into your backyard if you live close to a slow-moving river.
Cost of Living in California vs Florida.
The average cost of living in Jacksonville, Florida, for a couple is $2825 per month whereas the average cost in Los Angeles, California, is $4500. 
| | | |
| --- | --- | --- |
| Expense | Jacksonville | Los Angeles |
| Rent – House | $1000 | $2300 |
| Average cost of utilities  | $300 | $330 |
| Groceries | $600 | $830 |
| Entertainment  | $150 | $300 |
| Insurance  (home, car, health) | $650 | $625 |
| Other (transportation, material goods) | $125 | $170 |
*Cost of living is not reflective of the entire states, but of their respective major cities.
(*Numbeo 1, Numbeo 2, Insurify, Valuepenguin and  Ehealthinsurance)
How Much Is a House in Florida?
A house in Florida typically costs around $300 000 in 2021.
How Much Is Rent in Florida?
A 2-bedroom apartment in Florida typically rents for $1600.
What Is the Sales Tax in Florida vs California?
How Much Is the Property Tax in Florida?
The property tax in Florida averages at 0.98% whereas in California it is 0.73%.
Why Californians Are Moving to Florida
Spending your entire life in the same state is not for everyone. There's always a reason to start fresh, see the new beginning, or maybe find new opportunities in a different place. However, relocation is not so easy. 
California itself is a great place to live in, still, many people are moving from California to Florida every day. Florida's low cost of living, entertainment options, and beaches make it a quite preferable place for many people. From some of the top beaches to quality nightlife, Florida will always keep you entertained.
How Many People Move to Florida Every Day?
Around 919 people move to Florida every day and of those 654 are from abroad. Since a lot of Californians are used to outdoor lifestyles, they find it pretty easy to transition to Florida's lifestyle and environment.
When it comes to choosing between Miami and LA, there are a lot of factors that need to be considered. Miami and LA are similar to each other in many ways. They both are considered to be warm cities with good weather despite the hurricanes and humidity in Miami. You can expect more job opportunities in Miami because there is a lot of competition in LA. 
Are you planning a move to Florida? Check out the best moving companies in Miami, Jacksonville, Orlando and Tampa.
California vs Florida Beaches
If you're a surfer, you'd like California beaches more because the waves are stronger than that of Florida beaches. On the other hand, piers in Florida beaches are more accessible as they are usually less packed. In addition, Florida has tropical weather and the longest coastline, but is also much more humid. The water in the Florida beaches is warmer than in the California beaches.
The Best Places To Live in Florida
Some of the best places to live in Florida are:
Tampa

: A very welcoming and friendly place with a low crime rate.

Jacksonville

: Known for its strong job market and affordable housing.

Cape Coral

: A lot of people are moving to Cape Coral due to a safe environment and a strong job market.

Miami

: Miami is all about the vibrant culture and the beaches.

Gainesville: A safe place to settle and relax. Gainesville has the lowest unemployment rate in all of Florida.
Best Places To Retire in Florida
Some of the best places to retire in Florida are:
Naples

: Naples is the best place to retire, not only in Florida but also in the south. It has high accessibility to medical centers, great recreational activities, and a senior-friendly environment. 

New Port Richey

: It has a lot of retirement communities, medical centers, and recreational facilities. 

Orange Park

: Relax in small-town culture. It's ranked second highest for the availability of medical centers. 

Stuart

: If you're looking for a place with warm weather, Stuart is an excellent place to retire. It is also ranked the third highest for the availability of recreational facilities.

Brooksville: Known for a decent amount of retirement communities, recreational activities, and medical centers present in the area.
Best Place To Live in Florida for Families - Best School Districts in Florida
If you are moving to Florida with your family, you should look out for locations with top-notch schools for your kids. Some of the best school districts in Florida are:
St. Johns County School District

– Best known for its facilities, and a safe and family-friendly environment. 

Sarasota County Schools

– Second best in terms of health and safety, as well as environment.

Okaloosa County School District

– Best recognized for diversity and academics.

Martin County School District

– This district is great for college prep and activities.

Clay County School District: Located in the Jacksonville area, this district is best known for its family-friendly culture.
The weather in Florida is hot and humid. Summers in the state are generally very humid with temperatures averaging at 82 °F. Florida is prone to hurricanes and tropical storms so make sure you come prepared! Florida has several beaches which make the humid summers refreshing! During winter, the air is sometimes cold but not chilly.
Florida accounts for 44% of the

orange production in the US

whereas California accounts for 51%. 

Florida is called the Sunshine state. This is due to its popular beaches and the hot and humid temperatures. 

The properties on the beachfront in Miami might be

underwater in 2100

!
Share this article on social media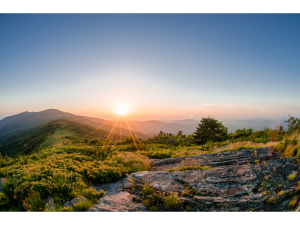 Moving States
Moving From California to Tennessee: Everything You Need to Know From the foothills of the Smoky Mountains to the banks of the Mississippi River, the beautiful State of Tennessee offers something unique for everyone. Apart from
Read more »