Top 10 Best States to Live in the US with the Best Quality of Life - 2022
The United States has some of the best places in the world in terms of quality of life. In the past years, the crime rates and real estate costs have been on the rise everywhere in the US. Lots of families are looking for a place that is safe and affordable to move to. With that in mind, we compiled this list of the top 10 best states to live in the US that have low crime rates and an affordable housing market. Whether you're looking for a state to raise a family, to study, or to retire, these states offer outstanding quality of life. 
"Best" being a subjective word, below is our methodology to compile the best places.
Using our existing ranking of the safest and cheapest states to live in the US, as well as the best states to raise a family, to retire, and for education, we based our ranking on 3 criteria: safety, education, affordability and access to recreational facilities and parks. 
Safety is measured based on the 3 following criteria: the violent-crime rate, the property crime rate, and the total crime rate (the sum of both property and violent-crime rates). Statistics come from the FBI Uniform Crime Reporting (UCR) Program. As a reference, the United States of America recently registered an average rate of 308 violent crimes per 100,000 people and a property crime rate of 1958.
Affordability considers the prices of housing and renting. Statistics come from the Council for Community and Economic Research (C2ER). 
Finally, we used the following data to rank the 10 best places to live in the US while also considering their quality of life. Health, pollution, green spaces and recreation, climate, education, and employment are the criteria involved to determine the quality of life.
MovingWaldo's list of the 10 best states to live in the US - 2022
New Hampshire is perfect for any lifestyle, from vibrant cities to coastal views; it offers the perfect feeling for everyone (students, families, and retirees). The state also features great wilderness and is great for outdoors-loving families: residents enjoy various activities like skiing, rock climbing, camping, snowboarding, and other winter-related sports. New Hampshire is regarded as one of the most tax-friendly states, as the residents are not subject to income taxes, sales taxes, or social security taxes. The median home price in New Hampshire is $381,000. 
Besides, New Hampshire is considered one of the safest states in the US. The rate of violent crime in New Hampshire is 152.5 cases per 100,000 residents. According to this data, New Hampshire is 50% safer than the national average, making it one of the safest states to live in. With a low student-to-faculty ratio and a strong pre-K12 education as they rank 4 amongst all the states, New Hampshire is a top state for education and graduates.
(*MovingWaldo1 & MovingWaldo2)
Thanks to its outstanding quality of life, high safety and education level, Massachusetts ranks among the best states to live in the US. It's indeed the most educated state in the US and is home to a distinguished network of intellectuals with more than 50 colleges and universities, including world-renowned Harvard University, Boston University, the famous MIT, Tufts University, Boston College, and Williams College. 
Residents of Massachusetts enjoy dazzling autumn colors and exceptional summers. Furthermore, they do not have to travel far to take a vacation since many of the most popular vacation destinations are located in Massachusetts. Considering that the state's jobs are generally high-paying, housing is fair with an average of $1,463 for rent per year with a median home price of about $560,000. The crime rate is low compared to other states (33% lower than the national average), and the state offers great public and hospital per capita services, which means excellent quality of life for your family.
(*MovingWaldo1 & MovingWaldo2)
New Jersey has a great education system, world-class healthcare system, great theaters, sports culture, and breathtaking beaches, making it one of the best states to live in the country. New Jersey ranks as one of the best states to raise a family. Education and schooling are crucial reasons why you should consider moving to New Jersey. The state's education is outstanding and has one of the highest graduation rates at 90.6 percent. Being home to some of the most prestigious universities in the nation, New Jersey has been ranked as the best state for pre-K 12 education by US News. 
New Jersey also features great cultural activities and outings for families to go out and experience, which will keep your kids entertained and learning. New Jersey is also a safe state to live in. There are 206.9 violent crimes committed per 100,000 residents, which is 33% lower than the average rate in the US.
(*MovingWaldo1 & MovingWaldo2)
Best for retirees & affordable housing
North Dakota is one of the best states to live in the US, especially for retirees. They enjoy affordable living costs and overall low taxes in a state where the economic health is stable enough to sustain a friendly tax environment. On the other hand, being the "breadbasket of the nation", North Dakota is popularly known for producing durum wheat, barley, sunflowers, honey, and more crops than any other state. 
North Dakota is ideal for retirees as the residents here are welcoming and friendly. The state has stunning national parks, a healthy environment, and a strong sense of community. Outdoor activities are everywhere in North Dakota as the state features amazing open spaces and so it's a good place for you to have a relaxing retirement. Regarding housing costs, rent in North Dakota is relatively cheap. You can find rent for as low as $1,000 per month and the median home price is $252,788.
(*MovingWaldo)
Best for the outdoorsy and families
Washington offers many fantastic aspects of being a family-friendly state, including safe cities and neighborhoods, excellent schools, ample green spaces, great food, and safe and kid-friendly fun. You're bound to find unique job opportunities in Washington. There's also a pretty low tax on income in the state. A significant fraction of the population is educated, Washington ranks as the 9th state with the most educated people in the country. Also, you can enjoy family-friendly activities like going to the Alki Beach and the Boxx Berry Farm. 
Moreover, with a mass of scholars, research agencies and international government organizations, Washington ranks above the national average for pre-school enrollment, high school graduation and NAEP math scores. This state boasts active music, art, food, sports, and theater scenes. Therefore, students can take advantage of these and various state-wide cultural, academic, and social events. Washington is home to professional basketball, baseball, hockey, soccer, American football, and tennis teams, offering an exciting extracurricular life for children, but also adults.
Best for retirees & excellent healthcare
Utah has something for all types of residents alongside striking natural scenery, especially for active retirees who want to reconnect with nature during retirement. One of the striking facts about retiring in this state is that the state has no personal income tax, so your retirement savings will go further. On the other hand, retirees enjoy many activities and amenities, from golfing and gambling to shopping and dining. Health care is paramount to the Utahns. Hence, they have good access to affordable healthcare.
In addition to being one of the best states to retire, Utah also has several family-friendly places to visit as it offers great outdoor activities, like skiing during the winter months. Housing rent and home prices in Utah are about $1,171 and $493,221, respectively. The state also ranks 11th in the education system in the country with a low crime rate compared to most states. 
(*MovingWaldo1 & MovingWaldo2)
Connecticut residents enjoy high living standards, which translates into incredibly well-developed and maintained cities, recreational parks, and transportation systems throughout the state. This state also boasts excellent regional foods alongside great local beers and wines. Considered as one of the best states to live in the US, Connecticut is one of the safest states in America, and a very appealing and attractive place to live and work. The colonial-style small towns in Connecticut make clusters of serene, quiet places to live with minimal traffic and a soothing atmosphere. Connecticut is indeed 40% safer than the national average. 
On top of it all, the level of education in the state is impressive. Connecticut is the 3rd highest most educated state in the United States and is home to some of the most prestigious colleges and universities across the country. The preschool enrollment rate in Connecticut is 15% higher than in other states.  
(*MovingWaldo1 & MovingWaldo2)
With a current population of about 8,603,980 people, Virginia is well educated and is ranked as one of the best states for education. Virginia is home to three of the top 40 public universities in the entire country. Additionally, the high school graduation rate, pre-K12 ratings and NAEP math scores are a few points higher than the national average. This state is a safe, suburban environment dripping in southern hospitality, superior education, diverse culture, and a booming economy. On the other hand, this state boasts over 300 wineries in the countryside, as it is home to numerous award-winning wines. Plus, living in Virginia gives you access to the most amazing beaches anywhere, and they're all within a short drive, no matter where you live in the state. 
Virginia is also one of the best states to retire in the US, given the amazing tax benefits Virginia offers, especially for retirees. First, the state has one of the lowest overall tax rates in the country. Secondly, many retirees flock to Virginia because of its affordability, low crime rate, and suitable housing. On the other hand, Virginia retirees have access to quality health care systems across the state.
(*MovingWaldo)
Stunning mountain views, less pollution, mesmerizing lakes, and an array of outdoor activities including skiing, sailing, and hiking are just a few reasons Vermont is one of the most attractive and best states to live in the US. Vermont is also an affordable state compared to the first top three states as the median home price is around $308,000 and the cost of childcare is $12,000 according to the state's median salary. The state also has a solid reputation concerning education, it has the 4th most educated population in the country and offers a vibrant learning environment for kids. 
Besides, the Green Mountain State keeps a low crime profile compared to most US states by being the second lowest in violent crime rates. According to the FBI, Vermont has a violent crime rate of 202.2 per 100,000 residents. This means that Vermont is 34% safer than most of America. Furthermore, it has a 27% lower property crime rate than the national average. 
(*MovingWaldo1 & MovingWaldo2)
Alabama's warm weather and rich culture have made it the best state to live in the US. Residents enjoy delicious food, various exciting attractions, and rich city-infused culture here. Due to its affordable housing, you can own a home in Alabama and enjoy warm weather, lovely beaches along the Gulf Coast, forests, and plenty of golf courses. Alabamians have many recreational activities ranging from hiking to lakeside activities and fishing. 
The state of Alabama takes pride in being one of the cheapest states to live in the US, as well as being home to several beautiful and safe cities. In addition to being sparsely populated, Alabama has a cost of living index of 87.5. Alabama has a low cost of living as well as a low cost of real estate. The average price for a home in Alabama is $205,780, while renting an apartment costs about $807 per month only!
(*MovingWaldo)
These states are filled with an ocean of opportunities, excellent education, good health care, diverse culture, and brilliant lifestyles. You can comfortably choose your state from this list. Just remember that the state that suits your lifestyle and taste is the best state to live in. This list can help you make a sound decision and find the perfect state for you.
Are you moving soon? Find out the best long distance movers in America!
Share this article on social media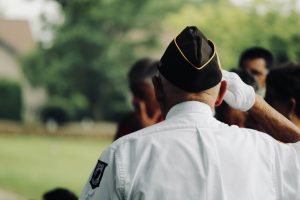 Moving tips
How to Change Your Address with Veteran Affairs (VA) In recent years, more than 18 million veterans aged 65 and older were counted in the US. Veterans receive their benefits through The Department of Veteran Affairs
Read more »
Check out MovingWaldo's free moving platform and find everything you need for your move. No sign up required!