Top 10 Best Places to Retire in the US in 2022
Moving to a new neighborhood when retiring can be daunting because it's not easy deciding where you'll spend the most relaxing years of your life.  Various factors are considered when choosing a place or city to retire in the US. These factors include housing affordability, tax rates, and health care quality. However, whether you're searching for the top cities to retire to or looking for a small town to live in during your golden years, here are the top 10 best places to retire in the US in 2022.
There are several factors to consider when choosing a place to retire. We've consequently built our ranking of the best places to retire in America on a study from Niche.com, who considered the following criteria: health care, housing affordability and safety.
Additionally, we used the following data to rank the 10 best places to retire in the US while also considering their quality of life. Pollution, green spaces, and recreation, as well as climate are the criteria involved to determine the quality of life.
MovingWaldo's list of the 10 best places to retire in America - 2022
Best for access to state-of-art amenities
Asheville, North Carolina, not only boasts great outdoor activities but rich culture, award-winning cuisine, and signature Southern hospitality. Asheville has vast retirement living options, from luxury homes to condominiums to planned retirement communities. Retirees in Asheville have access to two national parks and many state parks, giving endless possibilities to enjoy nature. Individuals retiring to Asheville have access to world-class medical care through Mission Hospital in Asheville, making it one of the best places to retire in the US. On the other hand, retiring in Asheville presents some excellent opportunities to explore new interests and programs for intellectual and cultural pursuits, as well as life transition and retirement planning.
(*Niche)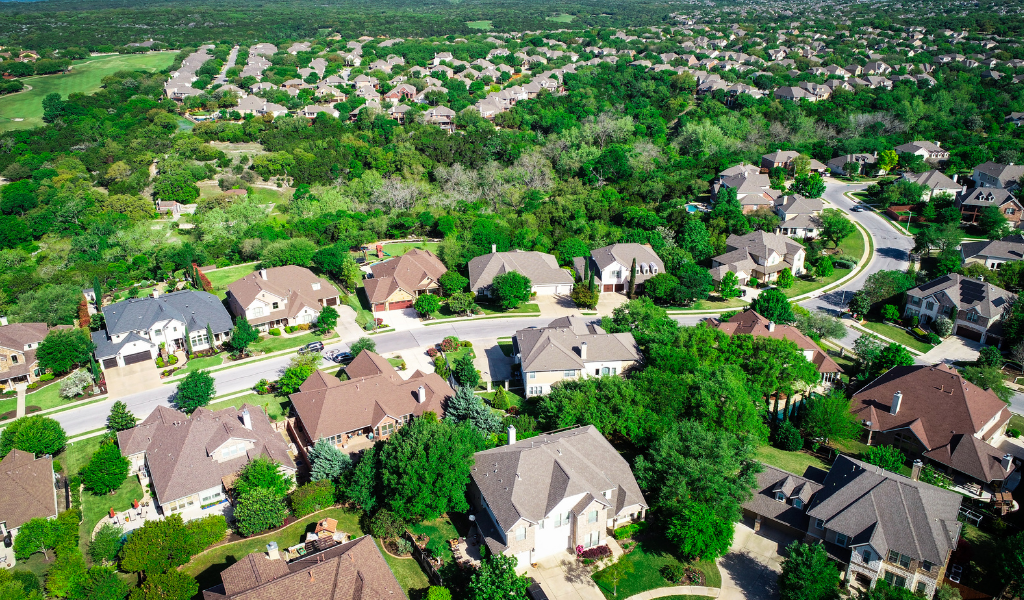 Best for affordable housing
Cedar Park, TX, is certainly one of the best places to retire in the US, given its perfect location, affordable housing, and family-friendly environment. This town is desirable for seniors who want to retire because of the family-oriented neighborhoods, plenty of shopping and dining options, and many recreational opportunities. Cedar Park is packed to the brim with activities, and rich culture, while its proximity to the state capital is an added advantage. Retirees in Cedar Park have access to Creek Lake Park, which is a local park with a 38-acre lake, volleyball courts, nature trails, and boat rentals. 
(*Niche)
Ann Arbor is also known as "Tree Town". Seniors retiring to this city enjoy various outdoor activities, cultural events, excellent health care, and an appealing range of home prices. Ann Arbor is perfect for retirees who desire intellectual stimulation and enjoy the pleasures of a small, busy city with four seasons that highlight great natural settings. Ann Arbor is a small, walkable city with various shopping, dining, and nightlife options. Additionally, retirees enjoy recreational activities such as boating, fishing, swimming, hiking, kayaking, and camping.
(*Niche)
Cape Canaveral is located in Brevard County. It's a beautiful coastal city filled with miles of white sand beaches, lush vegetation, and many activities to carry out. Cape Canaveral ranks well among the safest places to live and retire. It also offers a moderate cost of living and cultural diversity. This city is a great place to retire and call home because it truly has something for everyone. Cape Canaveral is quite a small city, and most of its residents are retired, work outside the city, or work in the service and enjoy diverse and exotic wildlife. Cape Canaveral is also known as the Space Coast since it's home to the Kennedy Space Center.
(*Niche & VISIT FLORIDA)
Best for safety & quality healthcare 
Liberty, MO, ranks among the best places to retire in America due to its welcoming environment and large community. Seniors moving to this city enjoy access to daily meals, games, fitness classes, and even holiday celebrations from the Liberty Silver Center. Most of its residents are retirees who want to live in a historic town not far from a large city. On the other hand, Liberty is also home to a library, hospital, sports complex, parks, and trails. Residents can enjoy over 500 acres of parks, 10 miles of multi-use asphalt trails, and 6 miles of primitive trails across Liberty. This city has a low crime rate, and health care is a top priority of the economy. 
(*Niche)
Best for moderate cost of living
Franklin, TN, is one of the best places to retire in the US, where retirees enjoy spring-producing flowering trees on every corner and average temperatures. In this city, there is a strong sense of well-being among seniors, and offers excellent healthcare to its citizens. There is always something for everyone in Franklin, regardless of your style, hence the vast options of golf courses, cycling trails, local hunting, boating, and fishing. This city offers lots of activities to participate ranging from walking or cycling on trails, summertime evening movie nights, Polo matches, lawn parties, or even feeding the ducks.
(*Niche)
Best for affordable housing
Spokane, WA, is where city life mingles brilliantly with nature. It is one of, if not the best place to retire in the US. This city offers a metropolitan charm with a mix of nature with carefully preserved historic buildings. Retirees in this city enjoy vast retail shops, entertainment options, wine shops, and breweries. Spokane is an ambitious community filled with civic-minded people who are hospitable yet willing to create a better place to reside and retire. There's good access to good quality health care here, and the quality of the hospital systems is excellent. The majority of the residents in Spokane own homes as a result of the low cost of housing. Besides, Spokane annually hosts the Spokane Hoopfest, the world's largest basketball tournament.
(*Niche & RetirePedia)
Myrtle Beach is in an ideal coastal location. This city is an exceptional place with small city charm and many perks ranging from a low cost of living and excellent weather that make it a fantastic place to retire. Additionally, residents enjoy significant tax benefits and an abundance of activities, including championship golf courses for seniors. One of the most enticing features of Myrtle Beach is the top-rated healthcare services available to all residents. There are vast options from big shopping malls and local boutiques alongside exceptional cuisine ranging from seafood to classic southern cuisine, fusion, and more.
(*Niche & Brightwater)
Best for affordable lifestyle
Lancaster is a small and peaceful town, yet doesn't lack fun activities, places to go, and food to enjoy. Lancaster is considered one of the best places to retire because of the housing affordability, low taxes, and outstanding health care. Here, you can find budget-friendly and free activities to do to fill your spare time. The most astonishing thing about Lancaster is that it offers retirees opportunities to spend their savings wisely. On the other hand, Lancaster residents prioritize good health, especially during their golden years; hence retirees have access to sound health care systems and farmers' markets for fresh-from-the-farm produce and goods.
(*Niche & Discover Lancaster)
Fountain Hills is a safe and family-friendly place to call home. This city provides a small-town charm and many outdoor recreation activities, especially for retirees seeking to escape the hustle and bustle of urban life while maintaining access to local amenities. One of the spectacular things about Fountain Hills is that the crime rates are low, and there is access to recreational activities such as hiking, golfing, and boating. Additionally, there is proximity to many outdoor excursions alongside retirement programs that address the needs and lifestyles of retirees. Fun fact: Fountain Hills has the world's 4th tallest fountain!
Choosing the best place to retire is one of the best decisions you will ever make. Sometimes, people only consider the safest cities in the US when making retirement plans. But there's more to consider. The cities on this list offer a moderate cost of living, affordable housing, delicious and nutritious cuisines, low crime rates, and other factors to be considered before choosing a place to retire. Whatever your choice may be, with the above-listed cities, rest assured that you or your loved ones will have the best place to call home when you retire.
Share this article on social media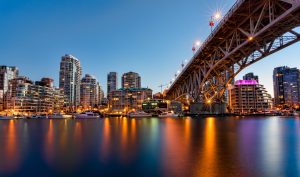 Daily Living
Top 10 Most Expensive Cities in Canada Like every other typical market, the real estate market in Canada depends on factors such as the economy of the country and the interest rates. Due to this, the
Read more »
Check out MovingWaldo's free moving platform and find everything you need for your move. No sign up required!