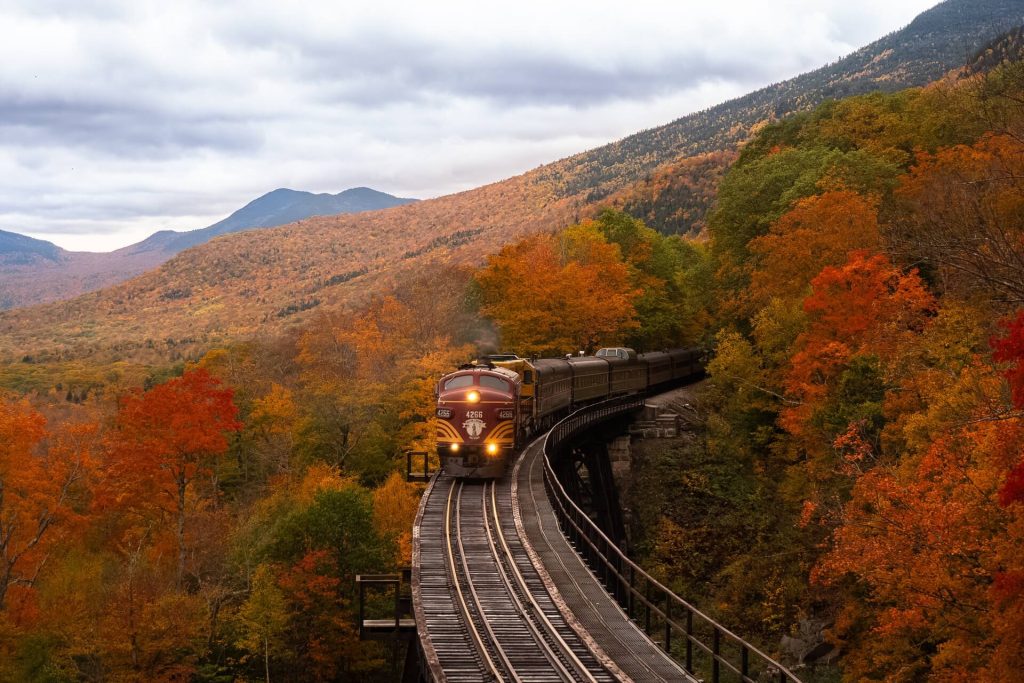 11 Things to Know When Moving to New Hampshire
New Hampshire is a state in the New England region of the United States. It is a state known for its wilderness, old-school charm, and breathtaking scenery. The state is filled with lakes, rivers, mountains and sea coasts and the people residing here get to enjoy all four seasons every year. New Hampshire is also called "The Granite State", due to its rocky history. Interesting right? If we talk about the culture here, the residents of New Hampshire are considered to be friendly, welcoming and reserved. Some of the perks of living in New Hampshire include low unemployment rates, extremely low crime rates and high incomes. What tops them all is that there is no sales tax in New Hampshire! So, if you are considering moving to New Hampshire, there are several things you need to know and prepare. Here are 11 things you need to know before moving to New Hampshire.
What to Know Before your Move to New Hampshire
1. Before you Arrive in New Hampshire
Find a reliable moving company, truck rental or moving container
For your move to New Hampshire, you will need to hire a reliable moving company or take on the move yourself. To find the best moving company in New Hampshire, look for helpful reviews, a professional-looking website, and years of experience.
Planning a move to New Hampshire? Have a look at our selection of:
If you are moving to New Hampshire permanently and you receive a lot of mail (excluding packages), you may want to sign up with USPS's mail forwarding service. Mail forwarding will allow your mail to be redirected to the right address for a given period of time. The fee for regular mail forwarding is only a little over a dollar for 6 months. If you want to extend the service, you will have to pay around $20 for 6 months more. You can begin your mail forwarding process by signing up on USPS's website or directly at your local Post Office.
Sell or donate the items you won't need in New Hampshire
If you're moving to New Hampshire, you better pack lots of winter clothes because New Hampshire experiences harsh and long winters. However, selling the items you won't need will go a long way in making your move easier. Pick out the items that will not be useful for you in New Hampshire, then decide if you want to sell them on websites like Craigslist or Facebook MarketPlace or donate them to a non-profit organization.
2. What are the First Steps to Take When Arriving in New Hampshire?
Along with mail forwarding, you will also have to update your new address with the concerned authorities in New Hampshire like the DMV. After your move to a new home in New Hampshire, you will have to inform the New Hampshire DMV either in person or by mail. You must submit a Record Change Request (Form DSMV 30) to your local NH DMV office to do so. To exercise your right to vote in New Hampshire, you must first register to vote. You can register to vote in person, at a Town or City Clerk's Office.
Exchange your driver's license
Once you move to New Hampshire and establish residency, you must transfer your out-of-state driver's license within 60 day. In order to transfer your out-of-state driver's license, you'll need to visit your local NH DMV office in person, along with some documents. You will have to submit the Application for Driver's License or Non-Driver ID Card (Form DSMV450) and pay a $50 fee when applying for registration. You will receive your license via mail. You will have to pass the vision test. Also, if your out of state license is expired, you will also have to pass the knowledge test.
If you have just moved to New Hampshire, you'll have to register your out-of-state vehicle within 60 days of becoming a resident. You must submit your certificate of title and proof of your NH residency at the town clerk's office in person. The DMV has a list of required documents for your reference. In New Hampshire, vehicles are not required to undergo emissions inspection prior to registering. 
Consider getting health insurance
Consider getting home insurance
Getting home insurance is essential, whichever state you are residing in. It is a type of financial protection that will cover for your expenses if a natural disaster damages your home. If your home is located in a high-risk area in New Hampshire (near to the coastline), you should immediately get a home insurance plan. Some common natural disasters in New Hampshire include severe winter storms, hurricane-force winds, and house fires.
3. Best Places to Live in New Hampshire
If you are a couple, you might want to consider living in Portsmouth. It is one of the most exciting cities in New Hampshire. It has a low unemployment rate, delicious food options, low crime rate and a thriving nightlife. 
If you are a family, you might want to consider Hanover. Hanover has a beautiful and safe community and is an ideal place to raise a family. It has some of the top-rated public schools, good housing facilities, plenty of leisure options and good job opportunities. 
If you are single, you should consider moving to Hanover. Hanover is home to the prestigious Dartmouth College which draws many young professionals in this city. Hanover is safe and has good job opportunities. 
4. Housing and Renting in New Hampshire
How to find an apartment in New Hampshire?
If you are looking for an apartment for rent in New Hampshire, these websites will help you out. 
How to find a house in New Hampshire?
5. How to Set Up Utilities in New Hampshire?
It is quite easy to set up utilities in New Hampshire.