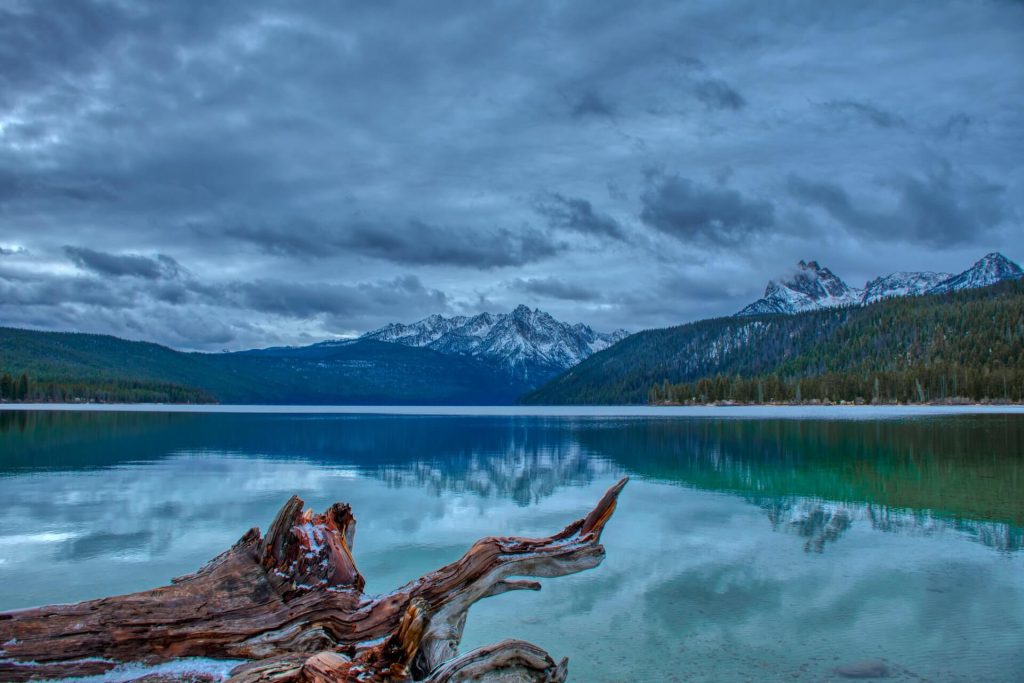 11 Things to Know When Moving to Idaho
Moving to Idaho is a great decision if you like the calm and nature. Idaho is famous for its potatoes, however, it's officially known as the Gem State because of the abundance of natural resources and scenic areas. It's a state with a competitive job market and low crime rates. You'll also discover that everything in Idaho is quite accessible and there is rarely any traffic. If you are considering moving to Idaho, there are several things that you need to prepare. Here are 11 things you need to know before moving to Idaho.
What to Know Before your Move to Idaho
1. Before you Arrive in Idaho
Find a reliable moving company, truck rental or moving container
For your move to Idaho, you will need to hire a reliable moving company or take on the move yourself. To find the best moving company in Idaho, look for good reviews, a professional-looking website, and years of experience.
Planning a move to Idaho? Have a look at our selection of the Best Moving in Boise.
If you are moving to Idaho permanently and you receive a lot of mail (excluding packages), you may want to sign up with USPS's mail forwarding service. Mail forwarding will allow your mail to be redirected to the right address for a given period of time. The fee for regular mail forwarding is only a little over a dollar for 6 months. If you want to extend the service, you will have to pay around $20 for 6 months more. You can begin your mail forwarding process by signing up on USPS's website or directly at your local Post Office.
Sell or donate goods you won't need in Idaho
Getting rid of items you don't need will go a long way in making your moving process to Idaho easier. Winters are cold in Idaho, so you might not want to get rid of that coat you've been storing away. Pick out the items that will not be useful for you in Idaho, then decide if you want to sell them on websites like Craigslist or Facebook MarketPlace or donate them to a non-profit organization.
2. What are the First Steps to Take When Arriving in Idaho?
Along with mail forwarding, you will also have to update your new address with the concerned authorities in Idaho like the DMV. You'll need to visit your local DMV office. You can register to vote in person or by mail by simply completing the Idaho Voter Registration Form. You should also change your address with your employer, bank, doctor, insurer, and service providers so that you can avoid any complications further down the road.
Exchange your driver's license
If you have recently moved to Idaho, you will be required to transfer your out-of-state driver's license to the state within 90 days of moving to the state. If you have a commercial driver's license (CDL), you will only have 30 days to transfer it over. To get a list of all the documents required, you can visit the DMV website.
If you've brought your out-of-state vehicle with you to Idaho, you'll need to have it registered in Idaho within 90 days of establishing Idaho residency.  You must title the car before registering. Register in person at any local DMV office.
Consider getting health insurance
Consider getting home insurance
Getting a property insurance plan is a great idea when you move to Idaho to cover for damages caused by natural disasters. Flooding is the most common natural disaster that occurs in Idaho. The better the coverage, the less you'll have to pay when any natural disaster damages your home.
3. Best Places to Live in Idaho
If you are a couple, you might want to consider living in Boise. It is the state capital with a reasonably priced cost of living.
If you are a family, you might want to consider Eagle. It is a suburb of Boise and has some good public schools as well as other facilities. It's a beautiful, safe and a family-friendly town.
If you are single, you should consider moving to Moscow. It's a college town with a lot of opportunities to explore and socialize. Moscow is known as the place where people come to start over so it's perfect if you're recently single!
4. Housing and Renting in Idaho
How to find an apartment in Idaho?
These websites will be helpful when looking for an apartment to rent in Idaho:
How to find a house in Idaho?
5. How to Set Up Utilities in Idaho?
Electricity, water, and gas in Idaho
For electricity set  up, you can either contact or visit the website of Idaho Power. To set up water in Idaho, you can visit the website of Suez. Intermountain Gas Company is a reliable gas supply company that is known for its great customer service. You can simply visit their website or contact them to set up gas supply in your new home.
Internet and cell phone in Idaho
The state of Idaho has a total of 41 internet providers. It is the 35th most connected state. The state capital, Boise, sees average speeds of 13 Mbps. The services offered include dsl, cable, fiber & hsi. You may need satellite internet if you live far from the city. To save money on the internet and your cell phone plan, it's a great idea to bundle your internet service with your cell phone provider. The best internet providers in Idaho will have bundling options, various speeds, and multiple package options at reasonable prices.
6. Cost of Living in Idaho
The average cost of living in Idaho is $2450 per month for a couple. The cost of each individual expense is listed below:
Cost of living for a couple in Boise
| | |
| --- | --- |
| Expense | USD $ |
| Rent – Mortgage | $1000 |
| Utilities (gas, water, electricity, phone, internet) | $250 |
| Groceries | $400 |
| Entertainment  | $150 |
| Insurance  (home, car, health) | $500 |
| Other (transportation, material goods) | $150 |
Source: PayScale, Numbeo, ValuePenguin, TrustedChoice, Ehealthinsurance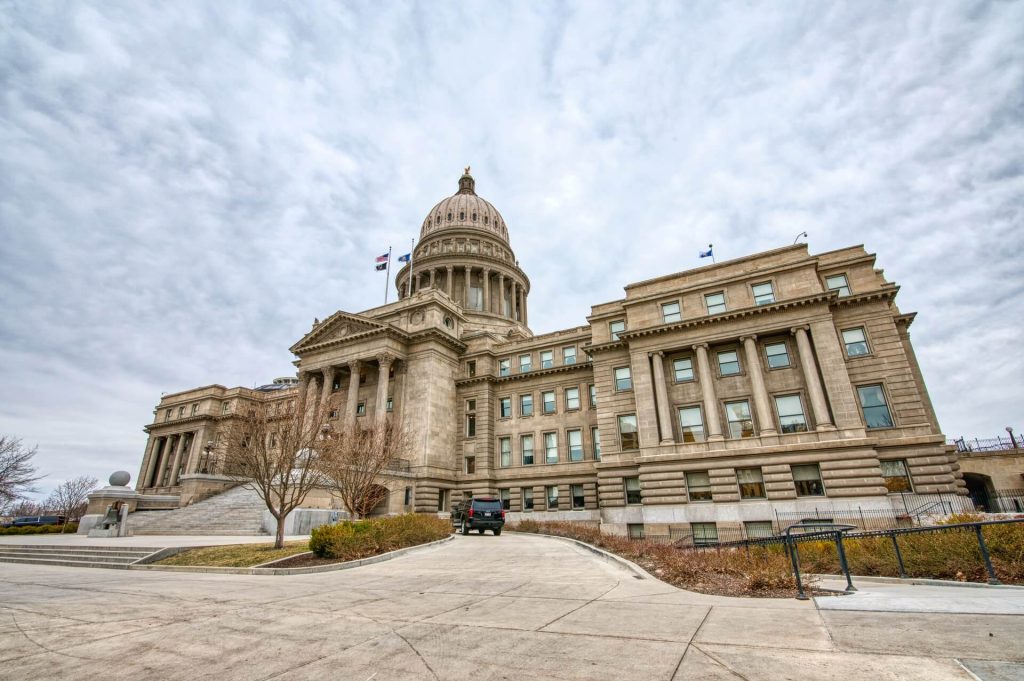 7. What's the Weather like in Idaho?
On average, there are 206 sunny days per year in Idaho. The hottest month in Idaho is July, with an average temperature of 92° and the coldest is January at 24 degrees.
The most pleasant months of the year in Idaho are September, June and August. Moreover, 7 months of the year experience snowfall in Idaho, December being the snowiest of them all with 13.7 inches of snow on average.
8. How to Get Around in Idaho?
Most people in Idaho get around by car. There is also a huge network of bike paths running throughout the Boise area. Boise also has a good public transportation system. The public transportation system in Boise is known as Valley Regional Transit that provides bus transportation at affordable rates.
9. Places to Shop and Eat in Idaho
10. What's There to Do in Idaho?
There are a lot of exciting things to do in Idaho. It is an ideal place for outdoor enthusiasts and people who like the calm. There are a lot of activities to do in Idaho such as: mountain biking, whitewater rafting, and fishing on the Big Wood River. It is a state filled with many natural open spaces!
11. Fun Facts About Idaho
Idaho is referred to as the Gem State.
Idaho grows around one third of America's potatoes.
Heaven's Gate Lookout is a location in Idaho where you can see Washington and Montana.
Moving is often synonymous of stress, long administrative tasks and a significant waste of time and money. MovingWaldo helps you solve all these problems in just a few clicks! After some shameless self-promotion, we invite you to discover our free moving tools available to all.
Update accounts.
Book movers, find storage or rent a rental moving truck.
Connect Internet, TV and Phone.
Secure home and auto insurance.
Find resources, checklists and more.
Share this article on social media