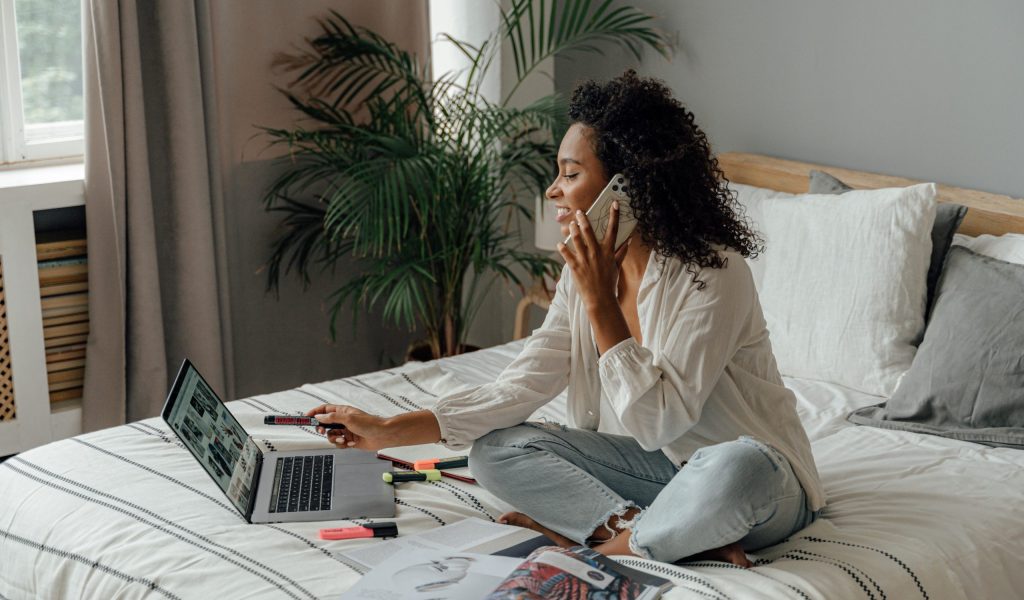 How to Change Your Address with Verizon Prior Moving?
Changing My Address With Verizon
There are 2 ways to change your address with Verizon. 
Online (browser)
Sign into your

Verizon Account

Go to "Menu" and select "Profile Settings"

Select ''Billing Address'' or ''Service Address'' on the left

Update your information and submit your request
Verizon App
Download the Verizon App on your phone 

Select "Account" from the main menu

Go on "Account Settings" and then select "Manage Addresses"

Update your information and submit your request 
With their Verizon Fios subsidiary, Verizon is recognized as the second largest provider for fiber internet, telephone and TV services for residential and commercial subscribers all over the United States, currently serving a total of 2,207 zip codes across the country. Wherever you need to transfer one or all of Verizon's services installed at your home, you can be sure that doing so will be quick and easy. In this article, we will tell you everything you need to know about how to change your address with Verizon prior to moving. 
Where Is Verizon Available?
Verizon is widely available along the East Coast, with high-powered and very reliable service covering the states of New Jersey, New York, Pennsylvania, Massachusetts, Delaware, Maryland, Virginia, Rhode Island and Washington, DC.
When Should I Notify Verizon of My Move?
It's important that you notify Verizon of your move as soon as you know your moving date. This will minimize the risk of delays and other problems with the transition that might cause an interruption in any of your services. 
You can submit your installation request for your new location as soon as you are certain of your move-in date. You will pick the date and time that you prefer and it is recommended that you choose a date that is as close as possible to the day of your move. Verizon offers night and weekend installations for your convenience. If there is a vacancy in the schedule, same-day installation may also be possible. 
You can also install the Verizon Fios TV app on your mobile device so that you can be sure to enjoy uninterrupted streaming even during the reinstallation process.
Is There a Fee When Using the Online Service of Verizon?
Verizon does not charge fees for the use of any of its online services. The price of your plan is all that you have to pay in order to enjoy the high-speed connectivity and diverse services of this fiber-optic provider. There are no additional fees whatsoever for using the services of Verizon so you can enjoy 24/7 internet and TV streaming at no extra charge. 
How Do I Cancel My Verizon Service?
If you are canceling your service because you are moving, you might want to check Verizon's area of coverage. If your change of address is still within our area of coverage you can keep your current service and bring it to your new location. If you are going on vacation and won't be needing your Verizon service for a few months, you can opt to suspend your service instead of canceling it altogether. 
To cancel your Verizon service because Verizon isn't available in your area, you'll have to contact representatives from Verizon at 1-844-837-2262 from 8 am to 5 pm on Mondays to Fridays. Verizon will take care of the immediate cancellation of your services. After cancellation, any refunds and remaining balances will be reflected on your final bill when it arrives at the end of your current billing cycle. 
Changing My Internet Service Provider
If I Change My Internet Service Provider, How Do I Send My Modem Back to Verizon?
If you want to change your internet service provider, it is very important that you return your modem to Verizon so that you can avoid being billed an unreturned equipment charge. You have up to 30 days to take care of the return of your modem and other equipment following the date of your service disconnection. 
Here is how to return your modem to Verizon:
Sign in to your Verizon account.

Follow the instructions for printing a prepaid return label.

Use your Verizon user ID and password or your Order Number and zip code for the return label.

Print the label.

Affix the label to the box containing the modem and other equipment that you have to return to Verizon.
*Note that you can use the same login methods in order to track the status of the package once you have sent it back to Verizon
If you are unable to return any of the equipment within 30 days of disconnection, or if any of your equipment has been damaged, you will be charged with a corresponding fee as indicated on the Verizon website.
Share this article on social media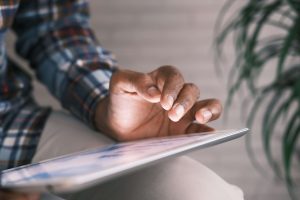 Internet Service Providers US
How to Change My Address With Spectrum Prior to Moving? Change Your Address With Spectrum Internet To make your change of address with Spectrum when moving house, three options are available: By calling customer service at
Read more »