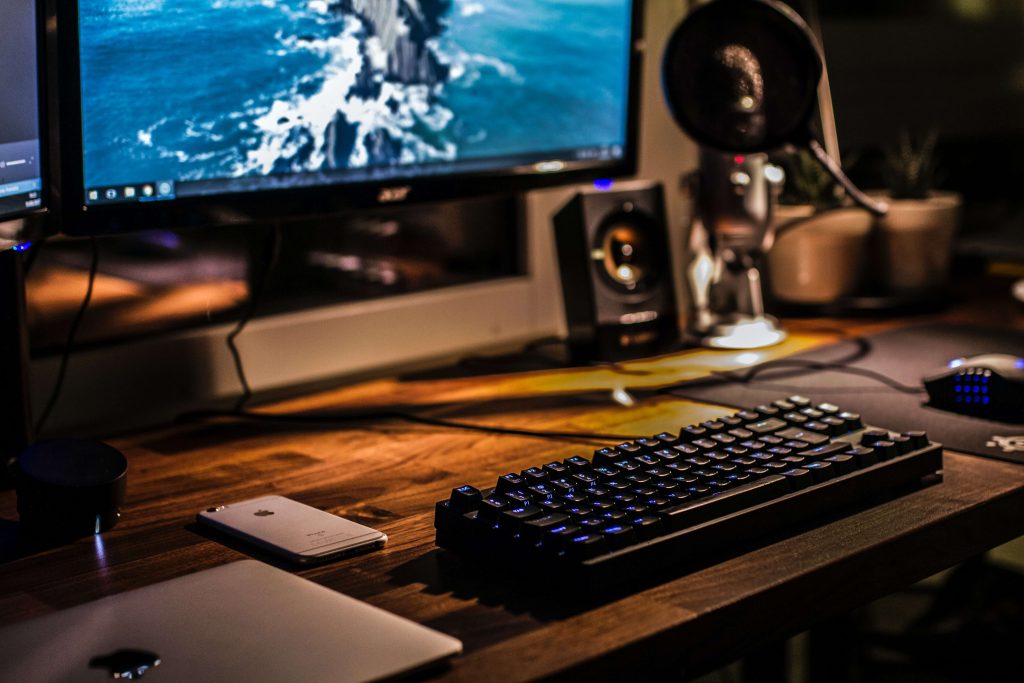 America's Best Satellite Internet
Satellite Internet is a way of delivering internet services via satellite. This happens through the transmission of data from the provider's offices to orbiting satellites. The satellites then broadcast the data to the internet subscribers via satellite reception dishes. 
Satellite Internet is not as common as other internet media despite existing before the internet most people use. Since its inception, satellite internet has improved vastly. Satellite internet services are ideal for those who have difficulty with wired connections due to living rurally. In the USA, millions live in remote communities without wired infrastructure. This is largely due to the big cable companies lacking an economic incentive. For these rural areas, satellite internet continues to be a great test for new technology including low-orbit high-speed satellites. 
The main satellite internet providers in the US include ViaSat, HughesNet, and Starlink. Let us look at the best in detail.
Not looking for Satellite Internet? Find trusted Internet Service providers near you.
The 3 best satellite Internet providers in rural areas
How to Tell the Difference between Satellite, DSL, Cable and Fiber Internet
Satellite Internet in the States
Satellite internet is essentially defined by its own name, meaning that your regular internet connection is made possible using satellites; 3 to be specific. One satellite is at the satellite internet provider's hub, the other is orbiting the earth in space, and the third is installed at your home or location. A simple search on your computer is transmitted via your satellite into the Internet Service Provider (ISP) 's space satellite, then to your ISP, and a search result travels back to you from your satellite internet provider's hub through the space satellite.
Satellite internet uses satellites from space to supply you with an internet connection. Due to the long distance between us and space, satellite internet is likely to have slower internet speeds than DSL, Cable, and Fibre internet. However, this type of internet is still very reliable. It is highly recommended for people in rural areas as you can still use your favorite streaming services and browse through the internet like anyone else who uses DSL, Cable, and Fibre internet! Read the Ultimate Guide on Internet and Technologies in the US to get even more information on the subject.
Digital Subscriber Line internet, or DSL for short as most people know it, refers to the internet that is transmitted through a telephone network that is already in existence. The pre-existing telephone connection needs to go through your DSL internet location to be installed by the ISP.
If DSL internet is delivered through telephone lines, then Cable internet is delivered through TV cable networks, as you've probably correctly guessed. It's not uncommon, therefore, to find cable TV companies also offering Cable internet services. A modem or router is often installed to connect your computer to the coax cable, which transmits data for you.
Currently hailed as the fastest type of internet, Fiber internet operates by transmitting data through fiber optic cables. They are often either installed underground, on poles, or even underwater. To get the internet to your home, the cables are connected to your location modem, then to your computer.
Why Would You Use Satellite Internet?
With such fast options as fiber internet available, why would anyone choose to install satellite internet? There are really only a couple of scenarios where deciding to contact satellite internet providers and installing satellite internet would be ideal.
The thing about fiber and cable internet is that they don't often easily reach rural areas. In these scenarios, Satellite internet becomes the best possible option for anybody still trying to stay connected.  The second scenario where satellite internet is a viable choice is installing to replace dial-up internet. As one of the very first forms of distributable internet, dial-up internet is also the slowest. Its satellite variation is an agreeable upgrade. So if you're located in a rural area of the United States and are looking to get connected, here are some of the best satellite internet providers that you can get in touch with.

MovingWaldo is Canada's #1 Free Moving Concierge Service. Since 2016, we help millions of Canadians tackle moving tasks in minutes. We care to take the stress away from moving by offering free tools, tips and tricks and referral of service providers that you can trust. MovingWaldo is everything moving under the same roof!
How Are Internet Service Providers Selected?
All Internet services providers listed are selected carefully from the best companies on the market. We care to help you through the maze of information the web provides about this industry. You will certainly find the perfect match for your Internet need!
ViaSat is a popular choice for many to bridge the divide for those outside of fiber and cable zones. Bringing the internet to remote, hard-to-reach communities, ViaSat allows its customers to carry out everything that they need and want online whether it is paying the bills or connecting with families overseas. 
ViaSat has many plans available for its customers. In fact, many people often feel overwhelmed with the choice! However, the availability of plans (and their price!) is very much dependent on the customer's location.  Let's take a look at its Liberty plans. These plans do not have as much availability in terms of geographical location in comparison to its Unlimited plans. As such, depending on your location, you may not have as many plans to choose from as stated here.
What plans are offered by ViaSat?
First up is their 12 Mbps plan – a great option for a sole householder who sends emails and browses the internet. Next, they have their 25-30 Mbps choice, which is ideal for a two-to-three-person household where there may be some video streaming or light gaming. If you have a camera-less home security system, this plan is sufficient.
They also have 50 Mbps and 100 Mbps plans which, as you may have guessed, allow for increased use in terms of the number of householders and the online activity types such as gaming and security cameras.
The Liberty 12 plan starts at $30 per month and the plan prices gradually increase up to its Unlimited Platinum 100 plan which costs $149 per month.
Different speed options available

Has a lower price per Mbps than other providers
Liberty plans have limited availability 

There is a three-month increase in price.

 

HughesNet states that it is America's number 1 choice when it comes to satellite internet. Offering reliable, fast internet connections, HughesNet can reach those places that cable and DSL cannot all for an affordable price.
HughesNet's Gen5 can reach remote parts of Alaska and even Puerto Rico. It is accessible so long as your location has a clear view of the southern sky! This makes it a popular choice for those living in isolated communities or on ranches. The satellite connection offers fast internet, lots of data, and built-in Wi-Fi. You can live where you want and still be connected as if you were in the city.
What plans are offered by HughesNet?
HughesNet Gen5 has a 25 Mbps download speed and 3 Mbps upload on each of its plans. This means that you should be able to email, share photos, listen to music, work from home, connect your children to their schools for distance learning, and watch videos without any connection problems.
There are four service plans for different user profiles, and you can easily swap from one plan to another. Additionally, users can also buy more off-peak data if they need it. There are even data tokens available to speed up a connection if required.
Their setup fees are $99 and a modem with Wi-Fi is $14.99 per month. There are different pricing plans which start from $59.99 per month and increase to $149.99 per month. A typical contract lasts two years.
Easily switch plans

Off-peak data bonus

Data tokens to increase speed
All plans have 25 Mbps download speed and there are no faster speed plans available

 

Starlink is a relative newcomer to the Satellite Internet playing field. However, the majority of Americans have heard of SpaceX's rockets and satellites already. SpaceX is the leading provider of rocket launch services and is the only provider with its own reusable orbital-class rocket. Starlink has started the delivery of its internet beta service and will continue expanding nationally and internationally in the coming years.
Starlink's satellites are much closer to the earth than the traditional satellites which help with improved latency times. It is suited particularly to parts of the world where internet connectivity is a challenge. 
What services are offered by Starlink?
Starlink offers low-latency high-speed broadband internet through its satellites. Users will have data speeds between 50 Mbps and 150 Mbps with latency between 20ms to 40ms. The Starlink system is being enhanced continuously and, as such, there will be an improvement to its systems with improved data speeds, uptime, and latency.
Starlink's kit arrives with everything the user needs to set it up including a Wi-Fi router, cables, mounting tripod, power supply, and Starlink satellite dish. There is even an app to help you determine the best location for your installation, but all it needs is a clear view of the sky.
Starlink's fast speed of between 50 Mbps to 150 Mbps is not cheap. For $99 per month, it offers unlimited internet connectivity. You also need to consider the equipment which will set you back to around $499.
To learn more, read our full article on Starlink Satellite Internet.
Fast download speeds

Lower latency than other satellite internet providers

Affordable

Unlimited data
Expensive equipment

Limited availability at present

Speeds and latency could not be what is offered all the time given Starlink's recent entry in the Satellite game.

 
Satellite Internet Provider Comparisons
When looking at satellite internet, it is important to compare what is offered in detail to see what would suit your needs best. We have put together the table below so you can view the information concisely to help you in your decision.
| | | | | | |
| --- | --- | --- | --- | --- | --- |
| Provider | Speeds | Monthly Cost | Equipment Cost | Contract Term | Data Allowance |
| ViaSat | 12-100 Mbps | $30-149 | $299 or $9.99 for contract term | 2 years | 15GB – 300GB plan |
| HughesNet | 25 Mbps | $59.99 | $99 | 2 years  | 10GB, 20GB, 30GB, 50GB plans |
| Starlink | 50-150 Mbps | $99 | $499 | No contract | Unlimited |
Frequently Asked Questions about Satellite Internet
Are the Satellite Internet providers listed above available in all States?
We have built this list to help you find the best Satellite Internet Services near you. Whether you live in the city or in the countryside, the selected providers operate in areas all over the United States. Please check the service availability in your area on their website before subscribing.
Do all Internet service providers offer unlimited Internet?
Not all, but some Internet service providers offer unlimited Internet. With unlimited Internet, you can stream and download as much as you want. It also helps you stay up to date with all sorts of information and news. However, sometimes due to restricted tethering you cannot share your Internet connection with multiple devices (more than the allowed number).
In addition to that, the cost of unlimited Internet is typically extremely high. So, if you do not require an excessive amount of Internet, it is better that you go for something that is less costly and fulfills your Internet requirement.
Do I have a penalty if I cancel my satellite Internet contract?
If you are still in contract with your current Internet Service Provider, cancelling your contract early may result in heavy penalties. They might ask you to pay for the remaining months of the contract or there might be an equipment fee, a cancellation fee also known as contract termination fee, involved.
So, if there are only a few months left in your contract, you can stick to it and simply move your contract to a new address for the time being. Or you can pay Early Termination Fee to cancel your Internet contract and change to one that you prefer.
How do I cancel my satellite Internet provider?
To cancel your Internet Service Provider, the first thing that you need to do is understand the cancellation process by going through their website or by using a help-line number. There are some Internet Service Providers that offer services on non-contractual basis, but if you are in a contract, you will need to know the accurate costs of cancelling your Internet service provider i.e. Early Termination Fee.
Other options are to take help from those Internet service providers that offer "buyout" from your current contract or you can use a cancellation service that assists in negotiating lower bills and at times cancel the Internet service on your behalf.
Do alternative Internet service providers offer good Internet speed?
First, you will need to identify potential alternative Internet service providers in your area because considering the best Internet Service Provider that does not offer service in your area is pointless. Next, you are going to assess the available alternatives based on speed and monthly costs. Many alternative Internet service providers can offer good Internet speeds. Internet that utilizes fiber-optic technology offers unmatchable speed and prevents the signal strength from degrading over the distance. The added benefit of fibre Internet is symmetric speed i.e. equal upload and download times on the Internet connection.
What Internet speed do I need for:
Work an office job: 2.0 Mbps will be enough if you only use email, video conferencing tools and social media on only ONE device.
Netflix at night: At least 1.5 Mbps and for HD quality, 5.0 Mbps will be required.
Internet browsing and social media: 5.0 Mbps for Internet browsing and 10.0 Mbps for social media.
Online gaming: Minimum upload speed of 1 Mbps and download speed of 3 Mbps for online gaming.
A student apartment: 6.0 Mbps or higher
A family: 12-25 Mbps depending on the family size.
Will someone need to come to my house if I switch Internet service providers?
After you have ordered your new Internet Service Provider, it is up to you whether you want to schedule an installation date to have a professional come to your house and set up the Internet system for you or you can choose to install it yourself by ordering self-install kits.
A self-install kit would include a modem, a router, coaxial cables, ethernet cables along with an installation manual. After you have successfully installed the system yourself, you will need to call and ask your Internet service provider to turn on the service.
Why do people buy their own modem?
Some people may choose to buy their own modem or router based on different purposes and preferences. The most common reason for buying one's own modem is if they plan on using their Internet service for a long period. In this case, renting a modem will be costlier. Moreover, buying your own modem gives you an advantage of customization options in the future. This serves as a potential reason for people to purchase their own router. Many individuals prefer buying their own modem to have full control over the network and to avoid throttling of the connection speed by Internet Service Providers.
Why moving is a good time to switch Internet Service Provider?
Whether you are moving out of your Internet service provider's network or not, moving to a new place is indeed a good opportunity for you to explore new options. It is always worth checking other Internet Service Providers at your new address. They might offer a higher quality Internet connection at much better prices. But it is essential that you first understand your Internet needs and then make the right decision.
When choosing an Internet Service Provider, you should take into consideration:
The speed
Availability
Upfront and monthly costs
Bundle offers
Reliability of your new Internet Service Provider
Share this article on social media
Moving is often synonymous of stress, long administrative tasks and a significant waste of time and money. MovingWaldo helps you solve all these problems in just a few clicks! After some shameless self-promotion, we invite you to discover our free moving tools available to all.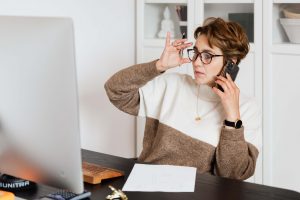 Moving tips
IRS Change of Address: How to Notify the Internal Revenue Service of Your Move If you're planning or already in the process of moving out, you have a lot to attend to. Ranging from packing and
Read more »