Virgin Media Change of Address: Internet, TV and Phone Services
How to change your address with Virgin Media
When looking to change your address with Virgin Media, you have 2 options to pick from:
*Keep reading for more details
Moving can be stressful because it involves completing many tasks. One crucial but sometimes overlooked step is setting up your broadband connection. If you're subscribed to Virgin Media, you'll have to let them know that you're moving home. To make this process easier, you can use this article and complete your Virgin Media change of address in no time.
When should I notify Virgin Media of my move?
It is highly recommended to notify Virgin Media of your move as soon as you get a firm date. That way, they can have your services up and running on the day you get the keys. Virgin Media will be able to arrive at your new address on the next working day or up to 7 days if the property had Virgin Media before.
How to change your address with Virgin Media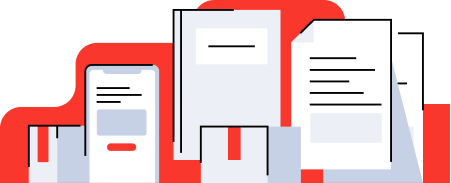 First of all, you need to check whether Virgin Media is available at your new address. For that, simply enter your new postcode here.
Once you've confirmed coverage at the new address, you'll be able to complete your Virgin Media change of address online or by phone. You will need to provide:
your account number or home phone number

your new address

your phone number

your moving date

the installation date you prefer
You can update your details with Virgin Media on your online account. You will however need to book your move with Virgin Media to transfer your services to your new home. To do so, follow these steps:
Visit the

Virgin Media moving home page

Scroll down and click on

"

Book your move

" to open a chat window

Follow the instructions and provide the information requested by the agent
To update your details on your online account:
Login to My Virgin Media

Click on

"

My Profile

"

at the top of the page

On the drop-down menu that appears, you'll be able to change your contact information, address, email address, date of birth, and more
You can also complete your Virgin Media change of address by phone. Simply dial 150 from your Virgin Media phone or call 0345 454 1111 from any other phone. The customer service line is open every day of the week, from 8 am to 10 pm.
FAQ - Frequently Asked Questions about changing your address with Virgin Media
Once I change my address with Virgin Media, when will the changes take place?
Once you've changed your address with Virgin Media, it can take 14 days for the changes to take place. To ensure a smooth move and transfer of services, it's best you give them a 30-day notice or more.
Can I take my old phone number to my new address?
​If your new home is still in the same dialling code area, it might be possible to keep your current phone number. Virgin Media can check this for you when booking your move.
Why is it a good idea to change broadband providers when you move?
Switching your broadband provider when you move can be wise for many reasons. Some primary reasons are:
Cheaper rates: Now's the time to compare the prices of your current broadband provider with potential providers in your new area.

Faster Internet Connection: Some broadband providers experience poor connection in certain areas for different reasons. You don't want to be stuck in a long-term contract with a poor connection

Promotional Deals: Broadband providers typically give discounts to first-time users

Availability: Many broadband services are accessible in certain areas of the United Kingdom, so switching providers with the best coverage in your locality makes the most sense.
Are there any costs for Virgin Media change of address?
Yes, for Virgin Media change of address, there's a £20 fee to cover the costs of us setting up your services at your new home.
The challenges that come with moving don't have to include changing your address with your broadband provider. Virgin Media has easy change of address options: you can book your move and provide them with your new address online or by phone. At the same time, make sure to update your address for your TV Licence!
Share this article on social media
Address Change
PIP Change of Address: How to update your address with Personal Independence Payment How to change your address for Personal Independence Payment (PIP) When looking to change your address for PIP, there are 4 options: By
Read more »
Check out MovingWaldo's free moving platform and find everything you need for your move. No sign up required!