Change of Address HSBC: A Step-By-Step Guide
How to change your address with HSBC
When looking to change your address with HSBC, you have 5 options to pick from:
*Keep reading for more details
If you are planning to move from London or any city in the UK, a change of address with your bank is essential. We do understand that the moving chaos takes up a much bigger space in your brain, however, change of address is crucial to your move. 
If you are a member of the HSBC bank, a change of address is as easy as it can get. People at HSBC understand how demanding a move can be so they believe that changing your address with them should be the exact opposite. Browse deeper into our article to get the step-by-step details about changing your address with HSBC.
When should I notify HSBC of my move?
Although the change of address with HSBC takes effect almost immediately, it is always better to play safe and not leave it for the last minute. So, an ideal time to notify HSBC about your move would be no less than 2 weeks before your move.
How to change your address with HSBC
Here is our detailed step-by-step guide on changing your address with HSBC. We have mentioned four options that the bank offers for doing so. You can pick the one that suits your needs and follow the simple steps to get moving.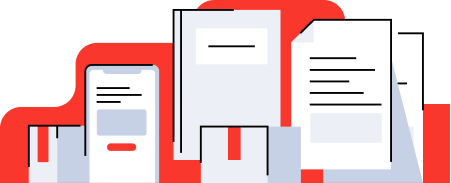 The preferred and most efficient method to change your address with HSBC is online. Since online banking is 24/7, you can get your address changed at your convenience. Log into your online banking account and follow the steps stated below.
Click on the account services menu.

Select the

personal and address details

section.

When you see your address in the address detail section,

click edit

.

Follow the instructions and update your new address.
You can also use the Mobile Banking app to change your address online.
Go to your profile by clicking the icon in the top right corner.
Click on 'Update your personal details' and select 'Contact details.'
Choose your address and follow the instructions. 
Remember: You cannot change your address to a PO box through this method, you will have to visit the branch. 
Changing your address with HSBC by post works best when you are well ahead of time, as the mailing process may take a little more time than reaching out to the bank in person or online.
Follow these steps to change your address with HSBC by post.
Step 1: Write a letter to HSBC requesting a change of address. In this letter, ensure you include the following:
Names of the people who are to move

Complete previous address

Branch sort-code and account number

New address

Your signature
Step 2: Send the letter by post to this address:
HSBC UK Bank plc, 
PO Box 6001,
 Coventry CV3 9FP
Once your letter reaches the designated team at HSBC, they will change your address and notify you within a few weeks. They will also contact you if they require any further information. 
Changing your address in branch is convenient if you are less familiar with online banking or if you want to avoid longer wait times when completing a change of address by post.
Follow these steps to change your address in branch with HSBC:
Locate your nearest branch with the

 

HSBC branch finder.

 

Scroll down the page and enter your postcode or town.
Visit the branch with a piece of ID like your driver's licence.

A dedicated HSBC representative at the branch will guide you in detail to complete the process.
Pro-Tip: Make sure that the branch you are visiting is a full-service branch. 
If none of the above options suit you, changing your address by phone is the option you might need.
Here is a list of numbers that you can use if you want to update the new address by phone in HSBC's records. From there on, the HSBC representative will take you through the whole process. Make sure that you have all your identity details with you for a hassle-free process.
HSBC contact numbers
Personal banking customers

03457 404 404

Premier banking customers

Business banking customers

For customers outside of the UK
FAQ - Frequently asked questions about changing your address with HSBC in the UK
Once I change my address with HSBC, when will the changes take place?
It may vary from customer to customer and mainly depends on the channel you use for change of address with HSBC. It may take a little longer, like a couple of weeks, when you change your address by mail. But when you change your address with HSBC online, the new information is updated immediately. 
It may take up to 7 days to update your new address for these HSBC products: Credit Cards, InvestDirect, Child Trust fund, Premier Investment Management Service investment, stocks and shares ISAs, and mortgages.
What time does HSBC open & close?
HSBC cash service branches open at 9:30 am and close at 3:30 pm on weekdays. These branches are to remain closed on weekends. A mix of digital service and full-service branches working hours start from 9:30 am to 4:30 pm on weekdays. Some will remain closed on weekends but some will remain open on Saturdays from 9:30 am to 1:30 pm. To check your local branch opening and closing hours, you can visit the HSBC branch finder.
How do I update my address for insurance and investment products?
There is no need to update your new address separately if you have already requested a change of address. Since your insurance and investment products are connected to your bank account, your details will be automatically updated when you update your address with HSBC.
How do I create a digital banking account with HSBC?
To create a digital banking account with Register for digital banking here and follow the instructions on the screen. Make sure you have your account number on hand. 
Notifying HSBC of your move is necessary and easy. Changing your address online or via the mobile banking app is the easiest way — you can do it from the comfort of your sofa. Whether you want to do it by mail, by phone, online, or by visiting the bank in person, we have it all covered in this article. Once you have completed your change of address with HSBC, don't forget to change your address for your TV licence!
Share this article on social media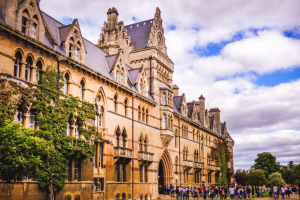 Van Hire
Numerous factors need to be considered when searching for the best van hire company in Oxford. It is especially important to search for positive and negative reviews from past clients, the size of the lorry fleet
Read more »
Check out MovingWaldo's free moving platform and find everything you need for your move. No sign up required!