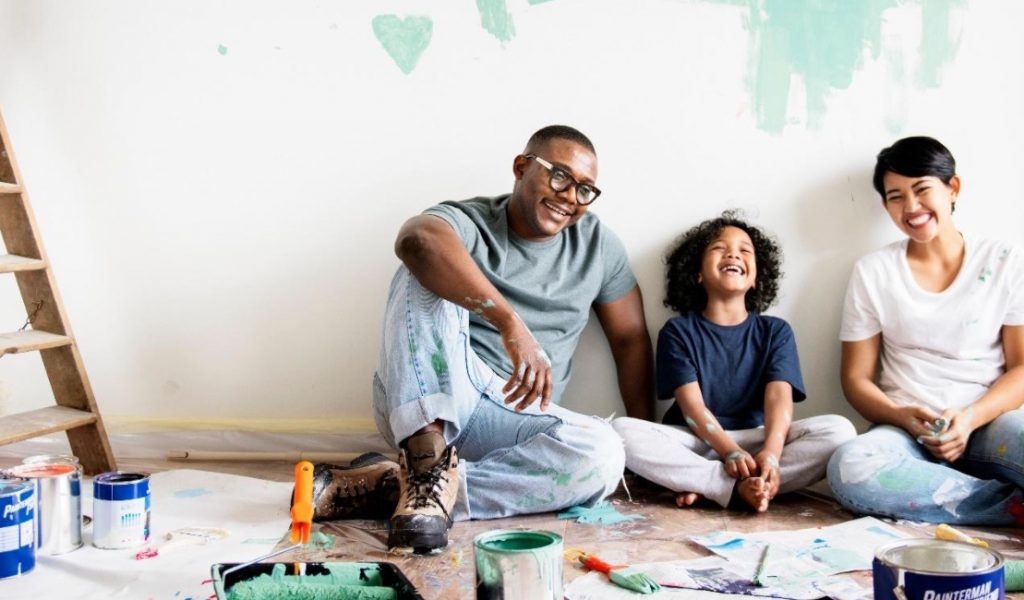 Home Renovations: 4 Steps to Get You Started with a Home Equity Loan of $75K
Imagine hosting a dinner party in your newly renovated kitchen with cherry cabinets and marble countertops. You've been dreaming about this for years, right? Well, maybe now's the time to turn that dream into reality. You'll be in good company – Canadians spend billions of dollars a year improving their homes. For small renovations, a home equity loan of 75K is an option if you're on a budget.
Before starting your renovation project, you must be very clear about why you are renovating your home. If you're renovating to sell your house for as high a value as possible, that's different than renovating to preserve your home's beauty and value.
Key improvements can increase the value of your property. Renovations with the highest return on investment are kitchens, bathrooms and painting. The renos homeowners enjoy the most are basement refinishes, garages and sunrooms.
Booking trustworthy movers starts here
Compare multiple moving quotes calculated across the same metrics
Many Canadians plan renos but the majority don't prepare a budget. It's important to have one, especially since more than a third of Canadians who did renovations last year went over budget. You should count on having some padding in your financing to cover cost overruns. 
According to HomeStars, a free service that helps homeowners find renovators and repairmen, the average bathroom reno costs just under $14,000. A kitchen costs just over $30,000. Taking out a home equity loan for $75K is just enough to cover major repairs or that kitchen remodeling you've been dreaming about.
2. Know your credit score and shop around for financing
You want to shop around for the best rates you can get. One good tip is to first check your credit score to know how you'll be rated as a borrower.  You can do that through Canada's two credit bureaus, Equifax and TransUnion. If your score needs some improvement, and you can wait before showing off that new countertop, make that your priority. You'll save on interest in the long run. Learn how you can improve your score at easyfinancial's Goeasy Academy.
But sometimes home renos can't wait. If you have a leaky roof, postponing the job until you improve your credit score can cost you more in the long run.
One thing that's important to know is if your loan has a fixed or variable rate.  Variable rates are tied to the Bank of Canada's prime lending rate. If the bank raises its rates, you'll feel it. Make sure you can handle the monthly repayments if interest rates go up.
3. Take out a home equity loan for renovation projects
You may wonder why getting a home equity loan is better than putting your renovation projects on your credit card.
Credit cards might be good for smaller projects but a secured loan gets you the funds you need at once. Plus, it offers structured payments over a set period. It's easier to budget when you know how much you're paying every month. 
A credit card requires a lot more discipline because it's tempting to keep using it while trying to pay off the balance. That can keep you in a cycle of debt, which is a concern for many people. Canadian households carry almost $1.76 in debt for each dollar of disposable income, Statistics Canada says.
A home equity loan has a lower risk for the lender because you are using your home as collateral. That means you'll pay less in interest. You can also get higher amounts, such as $40,000, which will help make that dream kitchen the envy of your friends! The loan you get will depend on your needs, your credit score and how much equity you have in your home. 
4. Use these tips when planning your reno
Home renovations can be very exciting. Who doesn't want that new spa bathroom or finally turn that unfinished basement into usable space? But you want to be as prepared as possible so everything goes smoothly. The Canadian Home Builders' Association has these tips on planning your renovation and keeping within budget:
Set priorities.

 Have a clear plan of what you want to accomplish. 

Look closely at what you already have.

 You might not need an addition. You might just need a better design to give more light and space. Old hardwood can be refinished rather than replaced. 

Do the work in stages to suit your budget. 

This can allow you to get the results you want with less financial hardship. Have your contractor give you a master plan that accomplishes renos in smaller steps. 

Consider capital versus operating costs.

 If you install energy-efficient lighting and heating systems, or water-conserving fixtures, you can save money over time. Check what  government rebates or grants you might qualify for when it comes to making your home more energy-efficient. 

See what you can DIY.

 If you have the time and know-how, you can save money by doing some of the work yourself.  Most homeowners can do painting, landscaping or other finishing jobs, or even install tile or lay down floors. But leave some things to qualified experts, such as plumbing, electrical and gas repairs and installations, as well as roofing and asbestos or mold removal. 
One final tip!  Home renovations can affect your home insurance. Necessary repairs can reduce your rates. A big reno might raise the replacement value of your home. That will affect your premium and coverage. Talk to your insurance provider before you start major home renovations. 
Share this article on social media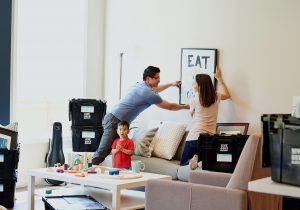 Community post
If you're moving, one of steps will be packing your belongings into the vehicle you've rented. Loading your vehicle right takes proper planning. This article covers some key things to keep in mind when loading your trailer or truck to make sure your move goes off without a hitch.
Read more »