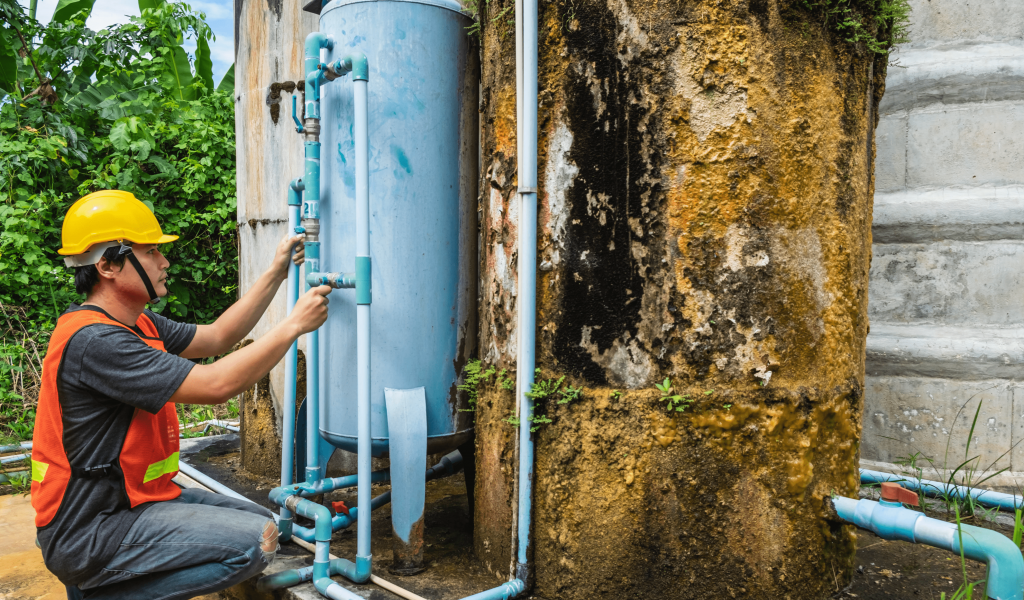 A Guide to Choosing the Best Plumber
Today, with tons of videos and articles about how to do plumbing, when buying a new home that needs some plumbing work done, we sometimes cut the costs of hiring a plumber and do it ourselves instead. Doing plumbing ourselves can sometimes lead to unexpected complications that end up costing more than if we had just hired a plumber. Although good plumbers are sometimes hard to find, some jobs are meant to be done by experts. They have knowledge and skills to help in solving the most complex problems. To help you avoid complications, here is a guide to choosing the best plumber! 
Booking trustworthy movers starts here
Compare multiple moving quotes calculated across the same metrics
What is the Difference Between a Plumber and a Plumbing Contractor?
Generally, a plumber works for a plumbing contractor. Similarly, they handle issues that deal with overflowing toilets, burst pipes, and other minor problems. Plumbing contractors are the professionals that handle jobs beyond the reach of a plumber. Oftentimes, they repair or install new plumbing systems regarding gas connection, water, and many others, to mention a few.
However, homeowners usually think that the job of a plumbing contractor and the plumber is the same. Surprisingly, they are not as they have their uniqueness and area of expertise. In many cases, the plumber works for the plumbing contractor as they deal with new customers and handles the huge task.
In the plumbing industry, the tasks of a plumber range from fixing drains to dealing with pipes that have burst. On the other hand, a plumbing contractor handles different installations, including backflow prevention, water system services, water heaters, and many more. Not only that, but the plumbing contractors are instrumental in ensuring proper maintenance or new constructions.
Meanwhile, each of them has its pros and cons.  For a plumber, you can demand upgrading old plumbing to a more energy-efficient system. Conversely, they can work under pressure compared to the plumbing contractors. At the same time, the plumbing contractors go through a rigorous licensing process. Besides, they must have been trained for essential repairs and installation of new construction.
What To Look For When Choosing the Best Plumber
A good way to know if the plumber gives good customer service is to notice the way they speak to you over the phone. If they are very detailed and professional, you can be sure they have good customer service. You can also test the quality of their customer service through their response time. If they respond in under an hour, it's a good sign they are dedicated to customer service.
Qualifications and Certifications
If you're looking to hire someone or a company to carry out plumbing work, you definitely want to look into their qualifications and certifications. More so, their qualifications and certifications will determine the outcome they can handle. Meanwhile, you must check whether the company is registered with the right organizations. You can either ask the plumber directly or take a look on their website. Plumbers who are properly qualified and certified will proudly announce it on their website.
When choosing your plumber, it's also essential that you check their online presence. A website is a must for all companies these days so make sure the plumber has a website and that the website is very detailed. Their online presence and more specifically their online ratings and reviews can also determine whether you should choose the plumber or not. The best plumber will have at least 15 reviews that amount to at least 4 stars. 
A legitimate company will be insured up to a certain amount. For example, you'll see different plumbing companies saying that they're insured up to $5,000,000. This means that if they were to run into any problems, you could be assured that your job is covered. On the flip side, if you find it challenging to know the specific amount a company is insured for, trusting this company isn't guaranteed. So, take time to find out the best plumbing companies that are insured.
It's no doubt that cost will influence selecting the best plumbing company or service. However, choosing the one with the lowest price is not necessarily the best as there may be hidden fees that come up once the job is done. It is also important to compare prices. Call or get quotes from different plumbers to find out what the average cost in your area is. Choose the plumber with a middle-ground in terms of the cost to assure you aren't paying too little or too much.
When it comes to proximity, both local plumbers and large plumbing companies located far away have their functions and benefits. However, local companies tend to be more cost-effective plumbing companies and also tend to know the area better. Being in proximity to the plumber is also cost-effective as it may save you on transportation fees. The closer the plumber is to your home, the faster the job will get done. 
Issues with plumbing service at home can go from minor to very serious quickly. So, when you notice a problem, it's vital to get it taken care of by a plumber. At the same time, ensure you get the right company for your project. Knowing that will help you get a dependable plumber to handle your challenges or simply plumbing situations when the need arises. So, what are you waiting for? Go ahead and hire the right company to take on your plumbing work in your new place. Did you have a plumbing emergency and you're now looking for some ways to prevent clogging your drains? Take a look at these 5 easy ways to prevent clogs in your drains. 
FAQ – The Most Frequently Asked Questions About Plumbing
How Much does a Plumber Cost in Canada?
On average, most plumbers in Canada will charge an hourly rate of $58 to $260 per hour.  Although the cost varies in different cities like Calgary, Toronto, Vancouver, and many others, the amount a plumber makes per hour could depend on the projects.
Source: Halifax Plumbing Experts
Does Liquid Plumber Work on Toilets?
As toilet clogs are generally not caused by hair or grease build-up, liquid plumbers don't work on toilets. Liquid plumbers can also damage toilets and cause further damage, so they are definitely not recommended for toilets. 
Is Liquid Plumber Safe for Plastic Pipes?
Of course, yes liquid plumber is safe for plastic pipes! In fact laboratory tests confirm that liquid plumber is safe for plastic pipes. However, overusing and repeatedly using liquid plumbers for plastic pipes can deteriorate your pipes and cause more damage in the long run.
What do you do in a Plumbing Emergency?
In a plumbing emergency the first thing you should do is shut the water. Then, locate the water valves and shut it. This valve is often yellow and is usually situated in the basement. Right after you have shut the water, call a plumber or plumbing company. 
Are Tenants Responsible for Plumbing?
When you rent an apartment, tenants are usually not responsible for plumbing. In fact, your landlord is usually the one responsible for maintaining the functional aspects of your home, such as heating, electricity, plumbing, and many others, to mention a few.
Share this article on social media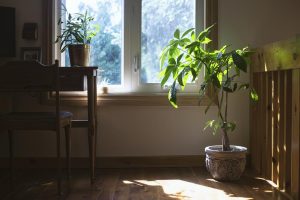 Community post
You've heard it's a seller's market and are ready to sell your home. You've done a little sprucing up, and you're ready to put your house on the market, right? Not so fast.
Read more »