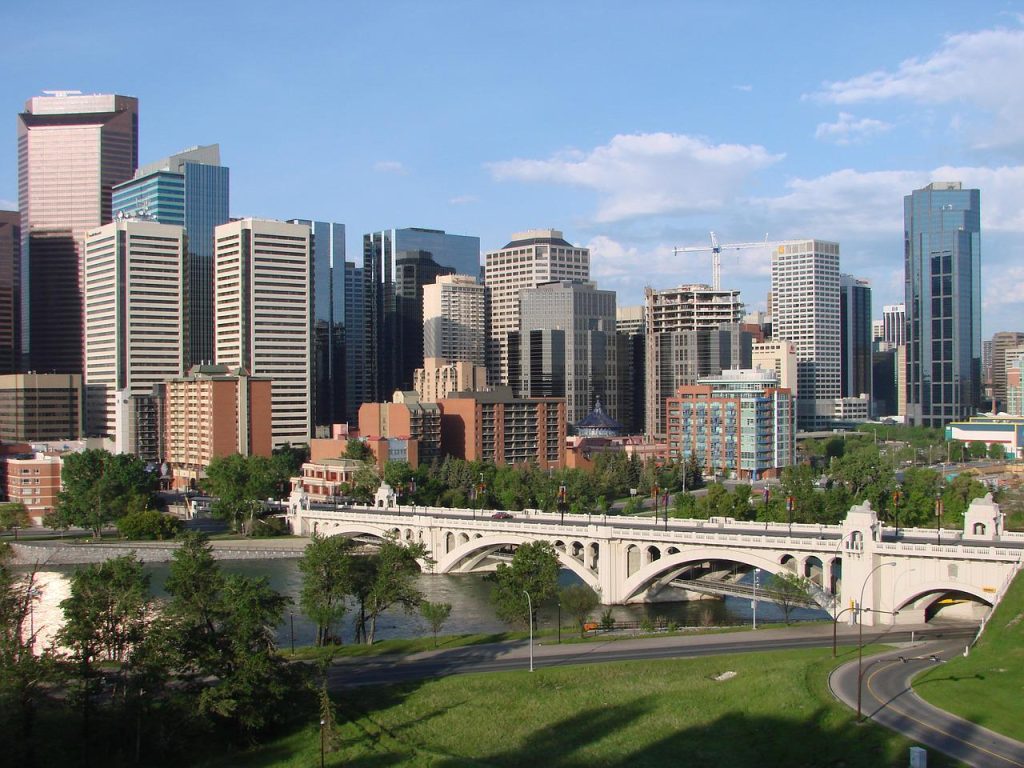 Top 5 Best Real Estate Lawyers in Calgary - Discover the Best Real Estate Law Firm
You were eyeing a house in Calgary for a long time. Finally, you are ready to make that purchase, but you have zero clue about the long process that awaits you, which includes transactions and legal documentation. You're going bonkers with the little details that need to be rendered!
This is where the real estate lawyer steps in. When you buy a home, a real estate lawyer will be reviewing and legalizing all documents and issues related to real estate transactions.
We have put together a list to make your search for notary services easier. This list of the top 5 best real estate lawyers in Calgary is based on careful analyses, comparing several online reviews, BBB ratings, years of establishment and level of experience.
MovingWaldo's list of the 5 best real estate lawyers in Calgary
MovingWaldo is Canada's #1 Free Moving Concierge Service. Since 2016, we help millions of Canadians tackle moving tasks in minutes. We care to take the stress away from moving by offering free tools, tips and tricks and referral of service providers that you can trust. MovingWaldo is everything moving under the same roof!
How are real estate lawyers selected?
Our network of lawyers you can trust is carefully built based on professionalism, years of experience, accreditation, awards and social proofs from customers. We care to help you through the maze of information the web provides about this unique industry. You can trust the real estate lawyers listed here to guide you and your family safely into moving day!
Are you a good real estate lawyers?
5 stars based on 263 reviews from around the web
Excellent customer reviews
Since 2012, ShivJi Law has provided Calgary with its expertise in real estate law through its dynamic and competent team. Shivji Law, based in downtown Calgary, specializes in all areas of residential real estate law, including mortgages, refinances, sales, and purchases. They also have a dedicated team that specializes in will drafting and estate planning. Signing appointments are easy and transactions are executed in the minimum possible time.
Services offered in Calgary
Real estate law

Wills and estate planning

Employment law

Foreclosure properties
Mondays to Fridays 8:30 am to 4 pm
Free quotes

Excellent reviews online with a rating of 5 stars

Numerous awards won, including  the Consumer Choice in 2019, Best Business award 2019, and Top Choice award 2019

They offer affordable, flat-rate legal fee payments
Not BBB accredited and rated

Limited working hours (early closing hours and closed on weekends)
Why MovingWaldo recommends Shivji Law for your real estate lawyer services
ShivaLaw is a renowned name in the legal service industry in Calgary, and so it is highly recommended for real estate services by MovingWaldo. Having won multiple awards, including the Best Business and the Consumer Choice award in 2019, lawyers at Shivji Law are very particular about giving their clients a stress-free transaction by their timely work and attention to detail. The company offers free quotes as well as flat-rate legal fee payments. They have excellent reviews online with an outstanding rating of 5 stars on over 260+ client reviews!
5940 Macleod Trail SW #601, Calgary, AB T2H 2G4, Canada
4.9 stars based on 737 reviews from around the web
MacKay Real Property Law was recently acquired by Diamond and Diamond Lawyers LLP. This acquisition has resulted in the formation of a real estate team and a personal injury law firm. Since 2007, this firm has completed well over 25 000 transactions, making it one of Calgary's most successful real estate lawyer firms. Property refinancing, property selling, and property buying are among the real estate services provided by them. To top if all off, MacKay Real Property Law offers remote signing alternatives.
Services offered in Calgary
Real estate law

Will and estate planning

Personal directive probate

Corporate law

Personal injury law

Notary and independent legal advice
Sale transaction rates starting at $775. Purchase transaction rates starting at $900.
Monday-Fridays 9:00 am to 5:00 pm  
Winner of multiple awards 

Free quotes online and by phone

Excellent online reviews

A+ BBB rating

Competitive pricing
Remote signing may not take effect immediately

Limited availability
Why MovingWaldo recommends MacKay Real Property Law for your real estate lawyer services
MovingWaldo recommends MacKay Real Property Law because they offer evening appointments and remote signing alternatives. Virtual, in-home, and in-office signing shows the extent to which this firm goes for their clients' ease. These signings are guaranteed to be completely confidential. They are very responsive, keeping the clients in the loop during the whole complicated process. Moreover, they have been rated A+ by BBB and won several awards in Alberta. MacKay Real Property Law offers law estate services at competitive rates.
They have multiple office locations
4.6 stars based on 356 reviews from around the web
Over 18 years of experience
Kahane Law Office was established by  Jeffrey V. Kahane (BA, BEd, LLB) in 2004. The firm has staff with over 80 years of combined experience. The firm has won the Top Choice Award 7 times; the last was in 2020. With two locations in Calgary and Edmonton, Alberta, Kahane Law Office provides various legal and notary services to residents in Alberta. Their experienced lawyers and paralegals provide legal assistance in multiple areas such as real estate, civil and commercial litigation, notary services, and more. Kahane goes beyond offering legal and notary services to the public. Some of their extra services make them stand out in the industry.
Services offered in Calgary
Notary services

Family estate lawyers

Real estate lawyers

Will and testaments

Employment lawyers

Immigration 

Litigation

Criminal lawyers

Copyright 

Notarization and guarantees
Monday to Friday 8:30 a.m. to 9:30 p.m.
Experienced notaries and firm in business for almost 2 decades

Legal and notary service all in one place

High levels of customer satisfaction

Convenient toll-free access and a 24-hour Real Estate hotline for realtors
Various reviews mention that the telephone line is often busy
Why MovingWaldo recommends Kahane Law Office for your real estate lawyer services
When buying a home in Calgary, you may need to seek the services of a lawyer along with a notary public. For over 18 years now, Kahane Law Office ensures that you can do that conveniently without hiring separately. You can get all your legal and notary needs in one place, making the experience seamless and stress-free. Their numerous reviews from  satisfied clients over the years prove that Kahane Law Office delivers on its promises. They offer low flat-rate fees, convenient toll-free access calls, and a 24-hour real estate hotline for realtor and cashback mortgages that you can use to pay the flat fees. Evening and weekend signings are also available by appointment.
7309 Flint Rd. SE, Calgary, AB T2H1G3 (Calgary office)
4.9 stars based on 99 reviews from around the web
Friendly and personalized service
Gurpreet Aulakh Professional Law Corporation, commonly known as LawyerG, was founded in 2017. They provide a wide range of legal services, from real estate to corporate and commercial law. This real estate law firm legalizes property documents for people who are buying, selling, or refinancing their homes. Both flat fees and fixed retainers are offered by LawyerG, making it convenient for customers of all sorts.
Services offered in Calgary
Real estate law

Corporate and commercial law

Wills and estate planning

Civil litigation

Notary services
Mondays to Fridays 8:00 am to 4:00 pm
Transparent pricing 

Competitive rates without compromising on quality 

Friendly and personalized service is their top priority
Not BBB accredited

Limited availability
Why MovingWaldo recommends LawyerG for your real estate lawyer services
LawyerG is fast, efficient, affordable, and professional. Due to having a small team, multiple customer reviews mention that LawyerG provides a friendly and personalized service. They give the firm a rating of 4.9, which is excellent. LawyerG offers complete transparency regarding prices and has no hidden charges at the end. They have competitive rates with no compromise on quality.
320 16 Ave NW #105, Calgary, AB T2M 0H6, Canada
4.9 stars based on 169 reviews from around the web
Transparent communication
Summit Legal Group is famous for its timely service, open and transparent communication when dealing with transactions. Summit Legal Group was founded in 2015 by Sean V. Green. Sean's primarily focuses in commercial real estate, wills & estate planning, employment and tax law. With his experience, Sean has been able to partner with amazing people to grow Summit into a national treasure, providing some of the best real estate lawyer services in Calgary.
Services offered in Calgary
Real estate

Wills and estates

Small business

Employment law

Family law
Monday to Thursday 8:30 a.m. to 4:30 p.m. and Friday 7:30 a.m. to 3:30 p.m              
Award-winning legal firm: 2022 Top Choice Award for Wills and Estates in Calgary

Affordable real estate lawyer services

Transparent communication

User-friendly website
No extended working hours and closed on weekends
Why MovingWaldo recommends Summit Legal Group for your notary services
Axess Law is a friendly, customer-oriented real estate lawyer service provider. With at least 100,000 satisfied clients, their track record is solid and trustworthy. This award-winning real estate lawyer is committed to providing legal services to make your life easy. Their goal is to ensure every individual has access to a lawyer suitable to their requirements. And in the past decade, they have performed exceptionally well.
200, 30 Glendeer Circle S.E. Calgary, AB T2H 2Z7n
Frequently Asked Questions about Real Estate Lawyers in Calgary
What services can you get from a real estate lawyer?
A real estate lawyer helps you with all the complicated sides of buying, selling, mortgaging, or leasing your property. From dealing with all the legal documentation to representing you in court (if needed), a real estate agent will help you get through this tedious process with ease.
How much do real estate lawyer services cost in Calgary?
There are a lot of factors that may increase or decrease the amount a real estate lawyer service will cost you. These factors include the value of your purchase and the payment for administrative costs. The transaction complexity is another factor. And the list doesn't end there; it will also include the fee of land title registration and insurance and much more.
For most people, property buying is a rare purchase. It is also crucial for the transaction to go smoothly until the closing, which cannot be accomplished without the assistance of a real  estate lawyer in Calgary. So keeping aside a sum for legal fees is a clever step. Typically, a legal flat-rate starts from $700 and can reach $2400.
(*TheBestCalgary)
Do I need a real estate lawyer or a notary public when buying a property in Calgary?
Unlike other provinces, it is obligatory in Alberta to hire a lawyer to ensure all the legalities when buying a property. Without a real estate lawyer, you won't be able to proceed with the transaction.
Moving is often synonymous of stress, long administrative tasks and a significant waste of time and money. MovingWaldo helps you solve all these problems in just a few clicks! After some shameless self-promotion, we invite you to discover our free moving tools available to all.
Update your address on all your accounts

Connect the Internet, TV and phone.

Secure home and auto insurance

Find resources, checklists and more.
We bring together more than 700 organizations across Canada with a single and simplified form.
Share this article on social media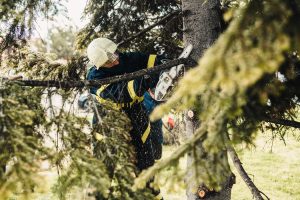 Renovation & Maintenance
A Guide to Choosing a Tree Cutting Service (Arborists) For Your Backyard Trees are wonderful and majestic pieces of nature. They are useful for a lot of reasons including, adding beauty to our environment, giving us
Read more »