How To Find The Right Home - Factors to consider
Everyone has their own preferences when it comes to finding a home. Sometimes people find a home that they think they like at first, but when actually settling down is when they realize they've been fooled. There are so many different factors that go into finding the right home. A home is the place where you spend the most of your time, so you definitely want it to feel comfortable and safe. To avoid the disappointment once you move into your new home, here are some tips on how to find the right home.
Booking trustworthy movers starts here
Compare multiple moving quotes calculated across the same metrics
Conduct Your Own Research First
Conducting your own research makes you better placed to make a rational, well-informed decisions. Whether you're deciding to work with a realtor or not, knowing what you can get for your money in your desired area is a great way to get a sense of the homes you should and shouldn't be looking into. With so many websites out there assisting you with your home search, you'll find it easy. Research doesn't only mean online research. Take a walk or a drive in your desired area to search for homes that may not be posted online. This way you'll increase your chances of scoring a home with your desired criteria.
Decide What You Want in a Home
Deciding what you want in a home is the first step to finding the home that suits your needs best. Are you looking for a temporary home or a long-term home? A home with a swimming pool or a home that's near a daycare for your children? Finding the right home all comes down to matching it to your lifestyle. While it is possible, don't expect to find a home that matches all your criteria. A home that matches around 70% of your criteria is still a home you should look into or your house hunting journey may take a while.
Consider These Important Factors Before Choosing a Home
Take a look at these important factors you should be considering before choosing a home. Although they may not be on your initial list, you may be surprised just how much they can impact your decision.
The type of home you choose will have an impact on your daily life. While a semi-detached home is more affordable, you may find it to be a lack of privacy when you move in. Condos are great if you don't need much space, but they may not be suitable in the long run. Houses are spacious, but come with a lot of maintenance. Depending on your budget and personal preferences, make sure to choose the type of home that suits your needs best. 
The recent minimalist movement has urged people to downsize their homes. This movement is suitable for those who can adapt to living with less space, but it's definitely not for everyone. 
When pictures of homes are posted online, they are often taken at an angle that makes the space feel bigger. This is to fool your mind into thinking the home is bigger than it actually is. The trick is to look at the home's specifications and check out the property size and land size. You will then have a better idea of the home's size instead of being deceived in person.
3. The importance of renovations
Whether you're buying or renting a home, renovations can play an important part in your everyday life. Feeling secure and comfortable in a renovated area is a must for most people. A modern home is not necessary, but can help increase the value of the home and make it trendy. Some renovations, however, like changing a very old roof or fixing a foundation are absolute musts before moving in. These renovations are costly and can quickly increase the price you initially believed was affordable. 
4. The privacy you'll have
Privacy is very important to most people when choosing a home. However, privacy is not always as evident when visiting a home as you are too distracted by the home itself. If privacy is important to you, before choosing a home, keep an eye out for big windows, highly populated and dense areas, the size of the building and busy streets.
5. The neighborhood and the neighbors
Just like there are nice homes in nice neighborhoods, there are nice homes in less nice areas too. The home may seem affordable and fitting to your needs at first, but the neighborhood may not be a good fit for you. 
Although it is rare to meet the neighbors before moving, you can still get a general feel for the ambiance if they're around during your visit.  
6. The home's storage space
Amidst the excitement of buying the most perfect home, storage is often forgotten. If you're downsizing and still want to keep some important things hidden from the main areas of your home, choosing a home with built-in storage is a must. If you're moving from a condo to a house, you may think you'll have enough space for all those things you've been storing in your condo storage unit, but you might actually not. Houses seem spacious but often lack enclosed storage which can be a big turnover for some people. Another option is getting a storage wardrobe, but they are so big and expensive that they may not even be worth it.
In the end, if you have chosen a home but lack storage, you can always rely on some of the best self-storage companies in Canada.
Stunning homes are sometimes built in the noisiest neighborhoods because they are located in convenient areas. These convenient areas are usually noisy, but are in proximity to all sorts of essential shops and services. If noise is a concern to you, ask for 30 seconds of silence during your visit so you can get a real feel of the noise.
8. The functionality of the layout
In recent years, homes are being built with open layouts to bring people together in the most used spaces like kitchens and living rooms. Open layouts aren't for everyone and may indeed be impractical to you if you cherish your privacy. Before choosing a home, consider the functionality of the layout and if it would work for you in your daily life.
Older homes are spectacular and have so much history which is what makes them so attractive. Yet, the age of the home can have a massive impact on your budget and general well-being. It's also important to consider the costs of updates and repairs you'll need to put into the home if it's not up to code. Many older homes are not up to code and can pose security threats you'll have to fix up. Even if the home is up to code, you may not like the sound of cracking floors all the time and the impractical layout it has.
10. The monthly utility costs
Utility costs will vary depending on the current cost of water and electricity in your area. However, the type of home you choose can impact these costs as well. If you choose a smaller home like a condo, your utility costs will most likely be lower. If you choose a home that isn't too big, but has high ceilings, your heating and cooling costs will be high as well. Non-renovated homes can also impact utility costs. For example, heating and cooling costs will be higher in a home where the windows are old and the insulation isn't so great. A great tip is to ask for a year's worth of utility bills prior to moving in.
11. The time and money you'll be spending on maintenance
Maintenance costs are one of the main reasons why many people stay away from big homes. Big homes require a lot of daily, monthly and yearly maintenance like cleaning and repairs. If you're ready to fix some things up from time to time, keep up with maintenance-heavy outdoor areas like pools and big lawns, then choosing a high-maintenance home is suitable for you. If you're not into maintenance, consider renting or purchasing a smaller property like a condo. When visiting the home, always check your surroundings as big trees and dirt roads can lead to lots of time spent cleaning up every week.
12. The property fees (if applicable)
Property fees can quickly add up to the monthly expenses of your home. Property fees are usually required in condo buildings. Some condo buildings with pools, gyms, and heavy landscaping have very expensive condo fees that outweigh the affordability of the property. Always inquire about the condo fees before going to visit the property to avoid disappointment. 
13. The inclusions and exclusions
Inclusions and exclusions of a home can drastically reduce or increase the leftover spending money you have for furniture and appliances. Furniture and appliances are often left in homes when the owner is downsizing. Blinds are usually included in homes because they are custom to those spaces. 
14. The proximity to important places
The most important places to be in proximity to are usually work, school, loved ones and shops. Moving to a far away neighborhood in the middle of nowhere where the homes are cheaper and nicer may seem like a good idea, but you may find it difficult to properly function in your daily life. Always consider the proximity to the most important places so you can feel good in your new home.   
Your home may be suitable for you now, but down the road it may need some adapting. The future is always changing so it's important to consider your home in this process. Down the road, your family may expand or you may want to add features like pools and decks. Choose a home that you know is either temporary or that can easily be adapted to your future situation.
What Are Your Next Steps?
1. Get in touch with a realtor
The experts in the home business are realtors. They are adept in selling and leasing out homes. Given their experience, they are best equipped to help you find the right home. So instead of going through the process alone, working with a realtor could really benefit you. Below some of the pros and cons of working with a realtor.
1. Working with a realtor saves a lot of time.
Most people in Canada get the help of a realtor to find the right home because it saves them a lot of time.  Working with a realtor dispenses with the need to waste time with research and other administrative work.
2. Realtors have the experience you don't.
A realtor is an experienced real estate transactor and can maneuver negotiations in a manner that would suit your interest.
1. You have to pay a commission to a realtor.
While realtors are technically free of charge when hiring them to find you a home, their fees can still impact the final cost the property due to tighter negotiations. 
2. Lack of a direct connection.
An agent prevents you from having a direct connection with the owner of the home. 
2. Get pre-approved for a mortgage
Getting pre-approved for a mortgage even prior to finding a home is a great way to fasten the closing process, especially in a seller's market. You can find low interest rates by contacting multiple different banks and choosing the lowest one. When choosing a mortgage broker look for one who is receptive to your questions and who has experience.  
Hiring a notary is a mandatory process when buying a home. After all the costs that come with buying a home, people sometimes pick notaries at low costs. Hiring a notary at a low cost may impact the quality of the work and affect some of the important legal aspects of the various documents. Always pick a notary with good reviews at a fair price to avoid complications. 
A home inspection will allow you to become aware of the problems with a home before buying it. It is the stitch in time that saves you from unexpected expenses. A home inspection that reveals defects will not only help you lower the purchase price; it can also help you feel confident about your home.
5. Hire movers or rent a moving truck
After all the home buying process is over, picking a moving method is the next step. Hiring movers will save you a lot of time but is costly, renting a moving truck is affordable, but time consuming and renting a moving container is practical, but only if you have a lot of things. When picking a moving method, look for good client reviews, great customer service and years of experience. 
FAQ – Frequently Asked Questions About Finding the Right Home
I still haven't found the right home after months of looking. What should I do?
If you still haven't found the right home after months of looking, chances are you're in a competitive market or your criteria is a bit too demanding. If you're in a competitive market and absolutely need to buy a home, you should consider compromising on some of your expectations for the home. Whether it's your budget, the type of home or the area, you may have to remove some criteria. Downsizing is often a great solution to scoring your dream home, it will simply be a bit smaller. 
Should I buy or rent a home?
Buying or renting a home each come with their advantages:
When renting a home, you won't have to pay property taxes, you won't have to save a huge sum of money for a down payment, and your tenant insurance won't be as expensive as home insurance.
When buying a home, you'll have an investment to fall back on, you'll take pride in owning your own property and one day you'll be living mortgage free! 
Should I buy a starter home or wait?
Starter homes are typically known as 'fixer uppers' which are homes that usually need major renovations to fit today's standards. Starter homes are great if you're looking for an affordable place, but you'll still need a good amount of money upfront to pay for the renovations. If you're lucky enough to get a loan for the renovations, you'll still have to put a lot of time into conducting the renovations, and as we know, time is money! If you have a family and you're looking to move into the starter home during the renovations, you may want to look for another alternative. If you live alone and don't mind living in a construction site for a few months, then you should not wait to buy a starter home! 
How do I know if I'm ready to buy a home?
Buying a home is a big event that requires a lot of money, time, and planning. To know if you're ready to buy a home, consider these aspects:
Are you financially stable, out of debt and have enough money for the down payment and household furnishing?
Can you afford the home on a monthly basis? Can you pay the mortgage and still have enough money for your monthly expenses? 
Are you an organized person who can schedule or remember important and recurring daily, weekly and monthly tasks?
Do you have the capacity to fix/temporarily fix minor issues in a home like a hole in the wall and a leak? 
Have you decided what you want in a home?
Finding the right home is no easy task. It takes effort to make the introspection and research needed to make the important decision of buying a home. But, as we have shown you, you can do it! The factors we have provided you with will help you set your mind on the characteristics that matter. Of course, remember that the type of home that is right for you will be determined by how much money you are ready to invest in a new home, your lifestyle and how large your household is. Thinking of renting a home? Here's what you should consider before renting a home.
Share this article on social media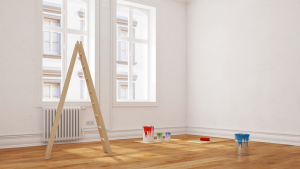 Moving tips
4 Types of Renovations Possibly Needed Before Moving Selling a house and moving are not just about packing everything in cardboard boxes and loading them into a truck. It is also ensuring that you present your
Read more »