Cottages in Canada: Types, Prices, Rental Regulations and More!
With real estate prices constantly rising, it is difficult to afford a home. Instead of investing in a larger or more modern second home, many people prefer to buy a cottage. Usually isolated in the middle of nature, a cottage is a perfect place to relax and disconnect from the urban world, during a getaway or a vacation as a couple, with the kids, or friends. You probably have many questions about buying a cottage in Canada. Read on to discover the types of cottages, their prices, rental regulations and much more!
Everything you need to know about cottages in Canada:
Are you moving and wish you had some help? Check out our free interactive checklist.
Tackle Your Move in Minutes.
1. Save time with every task
2. Access exclusive deals
3. Track your progress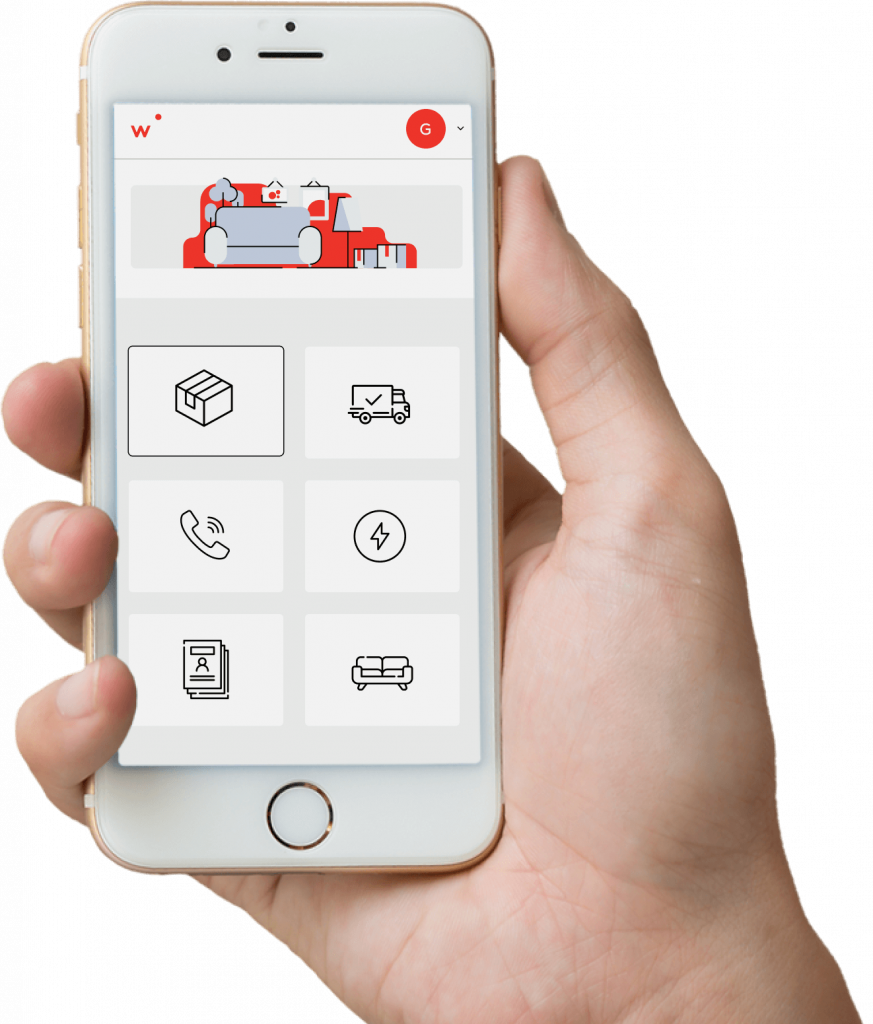 6 types of cottages in Canada and their prices
The roundwood or log cottage is perhaps the most popular type of cabin among Canadians. It has a traditional construction that combines warmth and comfort. Its particular structure consists of stacking logs on top of each other. Log cabins are known to be solid and sturdy and can resist all kinds of weather for several decades.
| | |
| --- | --- |
| The price of a log cabin in Canada varies between $200,000 and $700,000. The average price is $400,000.  | For a prefabricated log cabin, the price varies between $35,000 and $250,000 depending on the size and materials chosen. |
(*Kijiji, RSVPchalets & Centris)
2. The Scandinavian cottage
As its name suggests, the Scandinavian cottage comes from the Nordic countries of Europe. Very trendy, it often has a cubic structure, a refined decor and sober colors. Prefabricated home builders in Canada offer prefabricated Scandinavian cottages.
Price of a Scandinavian cottage
You can find a prefab Scandinavian cottage by home builders in Canada starting at $90,000 (plus taxes). 
(*BCBusiness & Bâtiment Pré-Fab)
Like tiny houses, mini cottages are small constructions of 300 to 500 square feet in full nature that can generally accommodate 2 to 4 people maximum. This type of cottage is minimalist, intimate and warm. There are also micro-cabins. They do not exceed 300 square feet of living space.
| | |
| --- | --- |
| The purchase of a mini-cottage costs between $80,000 and $200,000.  | For a prefabricated micro-cabin (without land), it will cost about $60,000. |
(*RSVPchalets & Éco-Peinture)
An A-Frame cottage is a triangular or A-shaped cottage. Its roof is elongated; it comes down close to the foundation or the ground. The horizontal tie beams form the A-frame. Because of its unique shape, the living space of an A-Frame cottage is rather limited. Its dimensions are generally quite small (about 1100 square feet).
Price of an A-Frame cottage
| | |
| --- | --- |
| The price of an A-Frame cottage ranges from $200,000 to $400,000.  | You can also purchase a modern prefab A-Frame cottage for $150,000. |
(*Nordic Design, Centris & Silo 57)
5. The contemporary cottage
The contemporary cottage is a type of cottage that is very similar to the single-family homes we are used to. It is suitable for people who like to be closer to nature while maintaining their usual lifestyle.
Price of a contemporary cottage
A contemporary cottage in Canada costs an average of $300,000.
(*Cottages in Canada & Centris)
A luxury cottage is a high-end or prestigious cottage. This type of cabin offers a number of advantages such as indoor and outdoor pools, private lakes and tennis courts. There are even luxury intergenerational cottages.
Price of a luxury cottage
The price for a luxury cottage starts at $680,000. 
(*Cottages in Canada, Centris & Le Chaletier)
The best places to buy/rent a cottage in Canada
Cottages for sale in Annapolis Valley, Nova Scotia
Located in the western part of the province's peninsula, Annapolis Valley has many farms and vineyards. Coastal hiking, whale and bird watching are among the local activities of the region.
Best places to buy a cottage in Annapolis Valley
Kings and West Hants

Annapolis County

Digby County
Cottages for sale in the Laurentians, Quebec (or the Laurentides)
Located about 50 km from Montreal, the Laurentian region is known for offering its residents and visitors a wide range of activities. It is full of mountains, lakes, rivers, and even beaches. Buying a cottage in the Laurentians allows you to enjoy swimming, skiing and water sports.
Best places to buy a cottage in the Laurentides
Chertsey

Rawdon

Mandeville

Notre-Dame-de-la-Merci
Cottages for sale in the Bruce Peninsula, Ontario
The Bruce Peninsula is situated on a peninsula of land, 2.5 hours north west of Toronto. You can buy a cabin in the Bruce Peninsula and enjoy the outstanding wildlife of this Ontarian region.
Best places to buy a cottage in the Bruce Peninsula
Tobermory

Lion's Head

Sauble Beach

Wiarton
Cottages for sale in Alberta's Rockies, Alberta
Purchasing a cottage in Alberta's Rockies is a great idea for hiking lovers. Many trails are available in this area, notably in Banff National Park and the famous Lake Louise. On the other hand, Jasper is a more secluded and rustic area that benefits from numerous authentic cottages in the Canadian Rockies.
Best places to buy a cottage in Alberta's Rockies
Cottages for sale in the Bay of Fundy, New Brunswick
The Bay of Fundy is a Canadian bay known for its extremely high tides and rare whale watching. The Bay is located between New Brunswick and Nova Scotia, halfway between the equator and the North-Pole.
Best places to buy a cottage in the Bay of Fundy
St. Andrews

Saint Martins

Alma
Cottages for sale in the Sunshine Coast, British Columbia
Extending along the British Columbia coast, the Sunshine Coast is a 180 km stretch from Howe Sound to Desolation Sound northwest of Vancouver. The area is known for its forested mountains. Cottage owners enjoy paddling, mountain biking, hiking, boating, or diving.
Best places to buy a cottage in the Sunshine Coast
Sechelt

Roberts Creek

Texada
Free websites to find a cottage for sale in Canada
CottagesInCanada

Kijiji

Royal LePage

PropertySold.ca

Cottage Country (Nova Scotia)

Chaletsauquebec (Quebec)
Note: If you are looking for a waterfront cottage for sale, a cottage with a pool or an indoor pool, for example, on these websites, all you have to do is check off these characteristics in the search filters or enter these terms in the search bar if possible.
Cottage manufacturers in Canada
You can find prefabricated cottages for sale in Canada at the following cottage manufacturers:
Winton Homes

Blue Ridge Log Cabins

Knotty Pine Cabins

Colonial Concepts Log & Timberframe

Log Homes Canada
Turning your cottage into a source of income: cottage rental regulations in Canada
There are some things to keep in mind if you're attempting to operate a short-term vacation rental with your cottage in Canada. Canada's rules and regulations surrounding housing and temporary residences are usually legislated at the provincial and municipal levels. The province in which you plan to buy a cottage and operate a short-term rental will therefore determine the rules and regulations you must follow. You might, for instance, need to obtain a permit.
There are all kinds of cottages in Canada: from micro/mini cottages to luxury cottages. Now that you know almost everything about cottages in Canada, all you have to do is decide where to buy one. Also, satellite internet is the perfect solution for you if you want to stay connected even at the cottage. Don't forget to learn about rental rules and regulations in your province if you plan to rent your cottage.
Share this article on social media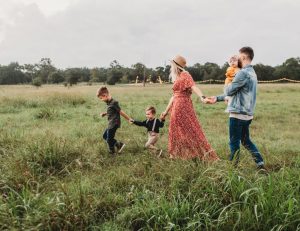 Daily Living
Although Canada is overall a safe country, some cities are safer than others. For some people, security and safety are a major concern in their daily lives. Are you planning to move and are looking for
Read more »