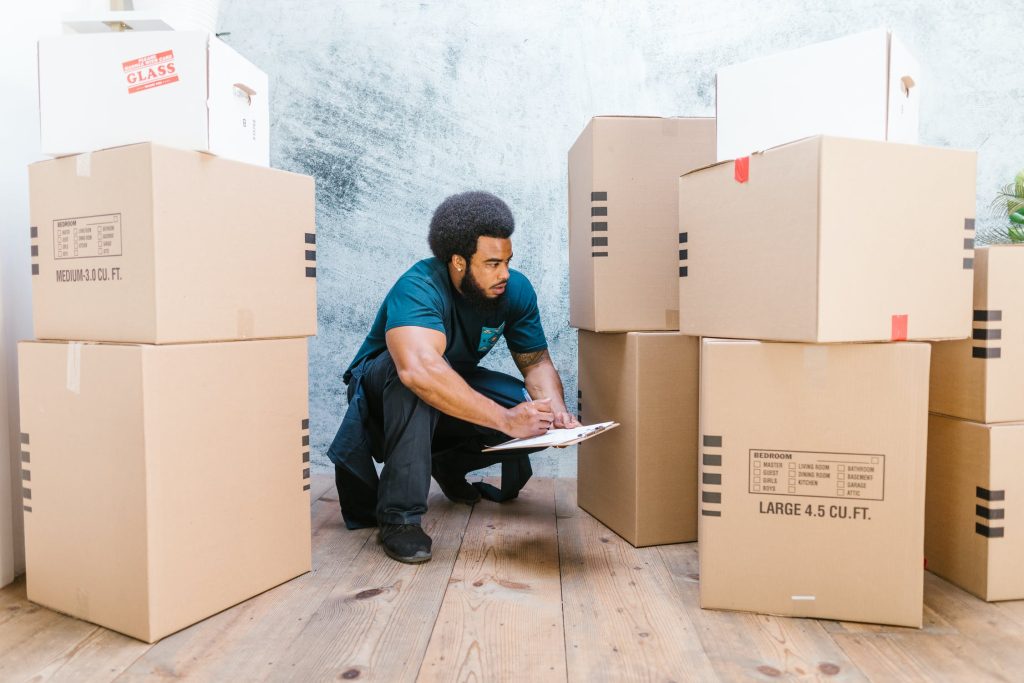 Review of U-Haul: Everything You Need to Know
U-Haul has been in business since 1945. Since then, U-Haul has stood out as the largest self-storage and self-move company in North America. When talking about moving truck rental, U-Haul is a household name being an industry leader in customer options and vast options of moving trucks. 
While you might be contemplating on what truck rental provider to choose, you also need to weigh on your budget and the specific services U-Haul has. In this article, we will give you a full review of U-Haul and everything you need to know about this company. 
General Information about U-Haul
U-Haul was founded by L.S. "Sam" Shoen, together with his wife Anna Mary Carty Shoen in 1945. It was after World War II that their do-it-yourself (DIY) moving equipment started and was initially available on a nationwide and one-way basis. The first trailers from U-Haul were from second-hand private owners and welding shops.
Today, U-Haul continues to be one of the largest rental providers in the self-services moving industry that now includes trailers, trucks, towing devices, and self-storage services across North America. With more than 20,000 locations and a huge fleet of vehicles, U-Haul is easily a convenient choice for people looking to rent a truck or store their belongings. 
Where is U-Haul Available in Canada and the United States?
With thousands of locations spread across the United States and Canada, you can count U-Haul to have their services ready for you. U-Haul is present in all fifty states in the US and in ten provinces in Canada. Finding U-Haul locations is even made easier through their website. 
What Are the Services Offered by U-Haul?
U-Haul offers various options for your moving needs. The following are a list of U-Haul services for you to check out: 
Moving Truck and Cargo Van Rentals
U-Haul provides the largest selection of trucks designed for your household moving needs. You have the option to have access to a moving truck without the responsibilities and costs of owning one. U-Haul will provide its customers with trucks or vans ready to use. With several locations across the US and Canada, customers can pick up and return the vehicles anytime. 
For small moves, you can choose among an 8' pick-up truck, a 9' cargo van, or a 10' truck. This applies when you are moving out from a small studio apartment or a shared home. Meanwhile, for medium and large moves, you have the option among a 15', 20', or a 26' truck rental. As for the truck rental, you can choose among 10′,15', 20' or 26' for local and long-distance moves.
For customers who need temporary storage solutions, U-Haul has self-storage units for you. It comes in small, medium, and large sizes, depending on the bulk of things you want to keep. You can be sure that your belongings will be safe. U-Haul has taken several steps to ensure the security of your belongings such as the installation of several security cameras and individually alarmed rooms. Not to mention that each customer is given a unique access code/card in order to enter their self-storage unit. Your code is your personal access to the facility.
For customers who want to transport their car, U-Haul has towing services that are capable of towing cars on a car carrier. 
Suppose you still need time to find a new place and you do not have any storage space for your things and furniture, you can ask U-Haul for storage containers. You just have to decide how many containers you would need. One container can fit about one room and a half of home items. There is a secure warehouse for containers until you need them to be delivered to your new place. 
Additional services offered by U-Haul
U-Haul also offers the following services in their different locations.
Truck Delivery

Moving Help Delivery

Full Service Delivery and Load

Self Delivery
The cost of services can vary depending on the time of the year, the location and many other factors. However, to give you an overall idea of the price, we submitted a free quote in order to see the price of renting a truck. Please take note that these prices are subject to change and may vary. 
Examples for the United States
Truck Size

New York To Chicago (4 days – 932 miles)

Brooklyn, NY to Manhattan, NY

(1 day – 30 miles)

Dallas, TX to Houston, TX

(2 days – 283 miles)

10'

935USD$

122USD$

169USD$

15'

984USD$

128USD$

179USD$

20'

1083USD$

160USD$

196USD$

26'

1231USD$

205USD$

223USD$
Examples in Canada
Truck Size

Toronto to Montreal

(3 days – 652 kilometres)

Longueuil, QC to Montreal, QC

(1 day – 48 kilometres) 

10'

627CAN$

211CAN$

15'

836CAN$

221CAN$

20' 

1170CAN$

243CAN$

26' 

1376CAN$

277CAN$
You can get a quote from U-Haul through their website, and once you have decided, you can reserve online. 
The size of a 10' truck is ideal for a studio to a one bedroom apartment. The 15' truck is ideal for a 1 bedroom home to a 2 bedroom apartment and the 20' truck is perfect for a 2 bedroom home or a 3 bedroom apartment. As for the biggest truck,  the 26' truck is the most convenient for a 3 bedroom home to a 4 bedroom home. 
A U-Haul rental cost can vary depending on the truck you are renting. Some factors like your move date, taxes, mileage, environmental fees, moving coverage, and other add-on services can increase your fees. For more information on rates, fill out their small form. 
Of course, no matter how large and reputable a company is, you still want to know what other people say of their services. Here are some other pros and cons to consider when choosing U-Haul.
It ensures the widest availability because of over 20, 000 locations across the US and Canada. 

A budget-friendly option for local moving. 

U-Haul provides roadside assistance for every move. 

More size options than other leading providers.
Price quotes can be confusing. 

There are hidden fees that make the cost higher than expected.
Why Choose U-Haul for a Truck Rental Company?
Whether you are moving across town, across the country – or if you need storage – U-Haul boasts more locations than any truck rental provider. With this, it opens more availability to customers spread out in North America. Wherever you may be and you need moving services, there's possibly at least one U-Haul near you. Moreover, U-Haul has several One-Way and In-Town truck rentals that you can choose from. For a local move, it means spending less for the mileage you will use picking up and returning the rented truck. Meanwhile, for long-distance moves, you do not have to drive far out of your way before and after a cross-country haul. 
What Is the Difference Between U-Haul's Rates
Services like moving equipment rental rates can fluctuate drastically, especially when many people are moving as less equipment is readily available. With this, companies like U-Haul with several locations and vehicles can typically offer lower or even the lowest prices. 
U-Haul Has the Most Services
It's not only about a thousand locations, but U-Haul also shines in the various services that they offer. From storage, accessories, third-party providers, among others, you can count on U-Haul to provide for you.
FAQ - The Most Frequently Asked Questions About U-Haul
How Old Do I Need to Be to Rent And/or Operate Equipment From U-Haul?
You need to be at least 16 years old to rent a trailer and at least 18 years old to rent and drive trucks. Just like any other rule, you have to present a government-issued license to rent any of the vehicles from U-Haul. 
What Are U-Haul Business Hours?
The following are the most common U-Haul business hours. For the most accurate hours, you can check with your local U-Haul dealer or visit the location finder. 
You can get into the website of U-HAUL and use the live chat if you have queries. Also, reach them through this line 1-800-468-4285 or their email service@uhaul.com.
How Do I Find a U-Haul Near Me?
With several locations spread in North America, there must be a U-Haul near you. Visit the U-Haul location finder to find the closest address near your. All you need is to key in your zip, postal, or city. So you can better maximize U-Haul's services, you can tick off boxes for locations that have specific services.  
U-Haul is one of the largest moving and equipment services providers in North America. While there are great reasons why people opt for U-Haul to assist them in moving, it is also essential for customers to understand what they are paying for. It's not only about the pricing, since moving also involves transporting belongings, valuables, fragile furniture in short and long distances; and a trusted and reputable provider must be guaranteed. While costs will depend on the options and possible additional add-on services you choose, you can count on U-Haul for a reliable truck rental provider. 
Share this article on social media
Moving Supplies
Why Do You Need a Mattress Cover for Moving? Moving sounds fun and exciting until one starts packing. Packing for moving is indeed a plethora of topics, and it is not as easy as Marie Kondo
Read more »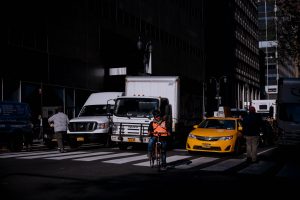 Moving Truck Rental
Everything You Need to Know about Moving Truck Rentals Renting your own moving truck is the most cost effective, and convenient solution for your move. If you are comfortable with lifting and transporting all of your
Read more »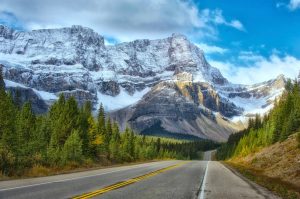 Moving Truck Rental
The Complete Review of 4 Moving Truck Rental Companies – U-Haul, Discount, Enterprise and Budget This summer, it's estimated that around 4 million Canadians may move home. Indeed, 1 in every five people moves home every
Read more »