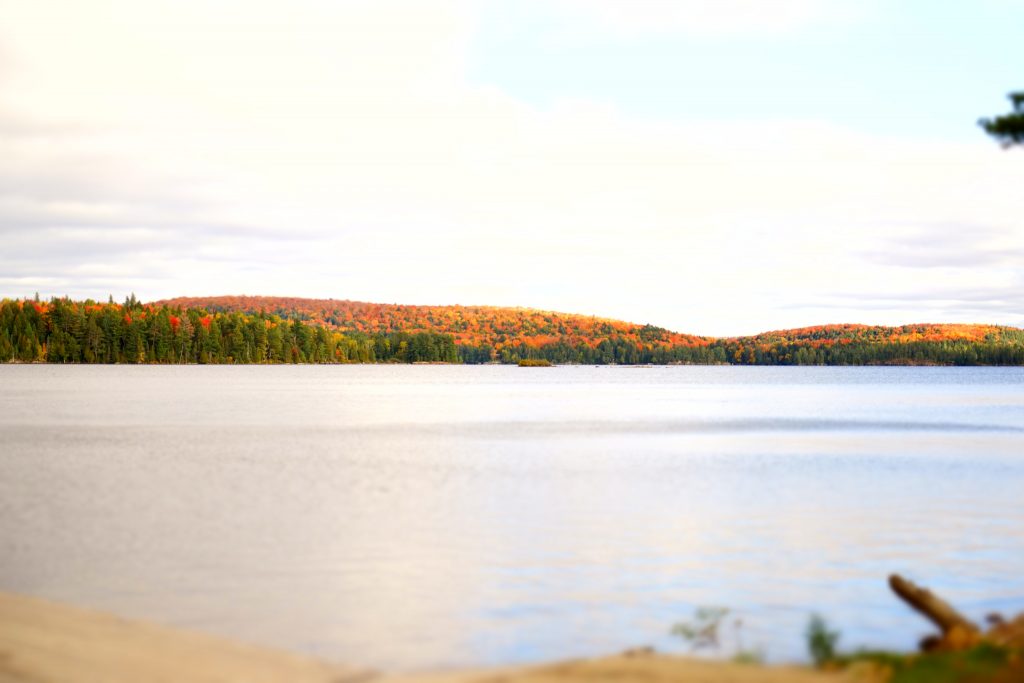 5 Best Etobicoke Moving Truck Rental Alternatives to U-Haul
So, you've probably heard about the big Truck Rental company, U-Haul, right? Well, you know they are not your only option when it comes to renting a moving truck? Moving house is already a stressful business, you don't want the added stress of researching a truck rental company. Let us help you out with our 5 Moving Truck Rental Alternatives to U-Haul in Etobicoke.
If you still have U-Haul in mind after reading about these alternatives, you can visit U-Haul's website to book online or call 1-844-937-3001 for more information or to rent your U-Haul moving truck. Don't worry, we got you!
MovingWaldo's list of the 5 best moving truck rental companies in Etobicoke

MovingWaldo is Canada's #1 Free Moving Concierge Service. Since 2016, we help millions of Canadians tackle moving tasks in minutes. We care to take the stress away from moving by offering free tools, tips and tricks and referral of service providers that you can trust. MovingWaldo is everything moving under the same roof!
How are moving truck rental selected?
We believe in saving time and saving dimes. Therefore, we selected the best moving truck rental companies that will make your move easier and provide you with the best services. Trust our list for a smooth move.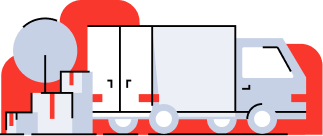 Are you a good moving truck rental company?
4.6 stars based on 400+ reviews from around the web

City Car & Truck Rental are a Canadian rental company based in Toronto. With 4.6/5 stars based on more than 400 Google reviews, it shows how customer service is a part of who they are and what they offer. To make sure they offer you the best rental experience, they make sure to offer high-quality customer service and premium products.
City Car & Truck Rental offer trucks, cargo vans, pickup trucks, as well as cars. They have a large variety of offerings, ensuring that you will be able to find the right vehicle for the task you need to accomplish. If you're moving, or simply visiting Toronto, they have many options for you to choose from.
Prices for trucks, cargo vans and pickup trucks are available on demand

SUV starting at $29.99/day
Inclusions and Exclusions
Vehicles are assigned a certain amount of free kilometers, however, the renter is responsible for paying the additional kilometers. Included kilometers may vary depending on the vehicle. 

Insurances are available but not included in the rates. If renters have their own insurance and it is transferable, they may use it with certain rental vehicles. If not, customers must purchase one of the packages offered by City Car & Truck Rental.

Free customer pick-up and customer drop-off within a radius of 10 kilometers from the rental office.
Airport pickup is free of charge

Often offers promotions

Provide insurance replacement rental vehicles

Carry a great variety of vehicles
A minimum rental of 1 day is required

Vehicles must be returned to the original rental office or fees are applied
Why Should I choose City Car & Truck Rental?
If you are looking for a truck or car rental company in Toronto, City Car & Truck Rentals are a great option. Their large variety ensures that you'll find the best vehicle for your needs. Plus, their strictly customer centered approach makes them a company of choice. With the help of their experts, you will find the perfect vehicle for the tasks you want to accomplish. 
Finally, with their great reviews, you'll be sure to be satisfied with your rentals.
Ongoing American success story since 1957

Enterprise Truck Rentals is the car rental company that's known worldwide. The company is not only a rent-a-car service but they also have a truck rental extension. They have the same great reputation globally for both services. They are certainly giving industry leaders a run for their money.
Enterprise offer rentals for daily, weekly and monthly rates. They have a selection of pickup trucks as well as cargo vans in addition to their straight trucks, which range in size from 16' to 26'. They also offer commercial rentals too, making sure that each customer has a truck that's suited to their needs.
Inclusions and Exclusions
Enterprise's services also include 24-hour roadside assistance as well as free pick-up, should you wish. However, they do not include Personal Accident cover, a damage waiver and there's no possibility of one-way rentals either. On the larger vehicles, there are also daily fees and mileage fees.
A great reputation globally

24-hour roadside assistance

Free pickup
No one-way rentals

Additional costs with daily mileage and fees
Why Should I choose Enterprise?
No matter what kind of vehicle you are looking for, Enterprise has you covered. This company is internationally recognized for its great service, and great-quality vehicles. Whether you just need a car for a small move across town, or a moving truck for across the border and into the United States, they have something for everyone. They offer extremely competitive rates as well as low mileage fees, so you don't need to worry if you're travelling long distances.

Enterprise also recognizes that renting a larger vehicle comes with a unique set of challenges, so they also have a range of products and services to help you load and unload your belongings easily.

99% on-time delivery rate

Ryder has legendary reliability and their service that's award-winning. They also provide the only customer loyalty program within the truck rental industry. Often, they offer great deals on their website for your next rental.
Ryder offers cube truck rentals, straight truck rentals as well as tandem straight truck rentals. Despite its availability throughout Canada, it only offers local rentals.
No prices available online
Inclusions and Exclusions
Ryder offer 24-hour roadside assistance, but it is unclear from their website whether or not this is included in the price. Also, only a few of their locations offer additional materials such as hand trucks and moving supplies.
Award winning service

Convenient Mobile app

Personalized account management

No one-way rentals, Rental periods are by calendar days, not by 24-hour periods. If you cross two calendar days you will be charged for two days, Website does not offer a wealth of information in terms of price
Why Should I choose Ryder?
Ryder Rentals is the perfect choice for truck rentals, no matter where in the country you are. They have 29 different locations across multiple provinces, making it a great choice for long-haul moving. They are an American company, which also makes them the perfect choice for international moves.

This company is highly regarded for their excellent customer service. You will know exactly what you are getting with Ryder, and you can be fully confident in the quality of the truck that you will receive. If you want a smooth, easy move, then Ryder is the company for you.

4.3 stars based on 61 reviews from around the web

Bristol Truck Rental is 100% owned by Canadians for Canadians, providing rental trucks and services within the Greater Toronto Area. Bristol Car and Truck Rentals dates back over 25 years and for the last 25 of those, they have been owned by the Kesten Family.
They have a diverse fleet of vehicles up to a 24-foot straight truck. Some of their fleet include cargo vans, cube trucks between 16- and 18-foot, flatbeds in 20- and 24-foot models, and 20-24 foot Hino straight trucks. They also offer moving supplies as well as pick-up trucks and refrigerated trucks and vans.
Starting at $149.99/day for a Moving Truck
Inclusions and Exclusions
Additional Driver

Box Dolly

Glass and Tire Coverage

Out of Province within the Ontario area

Travel into the USA

Premium Collision Coverage $1000 deductible

Standard Collision Coverage $1500 deductible

Basic Collision Coverage $500 deductible
Local to the GTA, Diverse range of vehicles
There will be additional charges for fuel, especially if it is not refueled to the correct level upon return.

Discount Truck Rental prides itself on its one-day rentals with no limit to the distance traveled, which are all low price too. They are also proud to be Canadian-owned with over 300 branches nationwide. Established in 1980, it's defitively a company you can count on.
Discount Rental offers all kinds of trucks for rental including Van, Truck, Pick-up Truck and Refrigerated Truck.
Starting at $32.51/day for a 16' cube truck
Inclusions and Exclusions
Collision Damage Waivers are usually included with Discount's rentals although fuel is not. Depending on the rental option, kilometers are sometimes included, and sometimes they are up to a certain limit.
Over 300 locations nationwide

Wide-range of vehicles

Canadian company

Clean Car Promises
Why Should I choose Discount?
Discount Car and Truck Rentals really has something for everyone. They offer vehicles for commercial and personal use, for short-term and long-term. They have an entire section of their website dedicated specifically to vehicles for moving purposes, so that you can be sure you are getting the services that you require, making your moving process just a little bit easier.

Their staff are highly knowledgeable about the cars and trucks that the company offers, so even if you are not certain what you need, they can help you out. The company also offers moving supplies at certain locations, which is just one less thing for you to worry about.

Moving is often synonymous of stress, long administrative tasks and a significant waste of time and money. MovingWaldo helps you solve all these problems in just a few clicks! After some shameless self-promotion, we invite you to discover our free moving tools available to all.
Update your address on all your accounts

Connect the Internet, TV and phone.

Secure home and auto insurance

Find resources, checklists and more.
We bring together more than 700 organizations across Canada with a single and simplified form.
Other Moving Truck Companies in Ontario
Frequently Asked Questions about Moving Truck Rentals in Etobicoke
Should I hire movers or rent a moving truck?
You can rent a moving truck if you are looking for a budget-friendly option. While this choice might seem cheaper, it is essential that you compare total costs that will go into packing material, fuel of the truck, etc. If you don't have a lot of belonging, renting a truck will work for you. Otherwise, you can hire movers to assist you in packing and have an overall smoother moving process.
How much does it cost to rent a moving truck for one day?
Average cost of renting a moving truck for a day varies between $20 to $35 for small moves (one or two bedrooms) and $40 to $80 for mid-sized moves (two to three bedrooms). Cost per mile for both types of moves is approximately $1. It is advised that you should at least look at 4-5 moving truck rental companies, compare prices and services they offer, then decide upon the one that seems most satisfactory to you.
Will my credit card insurance cover my moving truck rental?
It is very unlikely that your credit card insurance would cover your moving truck rental. This is usually the case because of the size and weight restrictions. Besides, it is considered rather important that you confirm the insurance policy with your credit card company just to be more certain. However, if you are interested in getting moving truck insurance, collision damage waiver and supplemental liability insurance are regarded as safe bets. This is only possible if you have the option to choose your preferred type of insurance coverage because many moving truck rental agencies offer these insurance types in bundles. In that case, you will have to make a decision based on your needs.
Can I drive a moving truck with my every day's driver's licence?
Driving a big vehicle can be a little overwhelming and scary but you should know that driving a moving truck is very much like driving a standard vehicle. There is no need for a special driver's licence to drive a moving truck. These trucks do not come under commercial vehicles, therefore, your regular government issued licence would suffice.
It is crucial that you choose the right size of truck for the move and that you have your identification documents, insurance coverage and a valid driver's licence (make sure that your licence is not expired or suspended) to have a stress-free driving experience.
What size of a moving truck do I need for:
A room in a student apartment: 8 ft
A studio apartment: 10 ft
A 2/3 BR apartment: 16 ft
A 4 BR house: 20 ft
A mansion: 26 ft
You can hire a professional mover for a trouble-free-moving process.
Do I need a permit to reserve a parking space for my moving truck?
You do not necessarily require a permit to park your moving truck but it is better that you do get a permit because this promises you a parking spot and helps you avoid getting parking tickets.
However, if you want to park a moving truck on public space you will need a public space permit. Even with a permit, the space you want to reserve for your moving truck must be a defined parking spot.The permit fee costs about $50 and the application process can take about almost two weeks. Getting a permit is always a good idea as it makes your moving process hassle-free.
What are 5 tips to drive a moving truck?
Always examine the truck to get an idea of how it works. Make sure that everything (headlights, breaks, lights, turn signals) works perfectly, tires are properly filled with air and the truck has enough gas.
Check if there is any damage to the exterior of your truck to avoid getting blamed for something you did not do.
Remember to release the emergency break before you set off on your journey.
Do not start off with high speed, rather build your speed gradually as you go.
Maintain a safe distance with the car that is in front of you while driving.
Can I move my apartment with a trailer instead of a moving truck?
You can either use a moving truck or a trailer to move your apartment. Deciding between these two options depends upon several factors. If you have too many belongings, a moving truck will be more appropriate as it offers more floor space and you can easily stack your boxes on top of each other.
But, if you are considering using a trailer, you will find it easier to load and unload your belongings since a trailer is closer to the ground. Cargo trailers and utility trailers are the most common types of moving trailers. Cargo trailers are fully enclosed whereas utility trailers are open and cannot be locked.
What do I need to know before I rent a trailer?
Most important thing that you need to know is that there are different types of moving trailers. The common ones are cargo trailers and utility trailers. If you are looking for a more secure handling of your belongings, cargo trailers would be the more appropriate choice since they are enclosed and can be locked. You need to have a vehicle to pull your trailer. The vehicle should have a hitch system that can afford to pull a specific weight. Such hitch systems can be very expensive. Moreover, if the weather isn't looking so good or you have expensive belongings, it is advisable that choose a moving truck or a cargo trailer.
Share this article on social media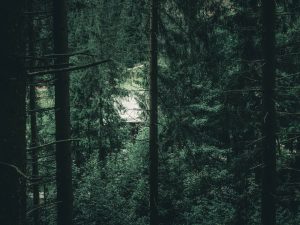 Local storage
Best Self Storage Units in Etobicoke – Find the perfect storage solution near you. Looking for affordable and professional self storage in Etobicoke ? Here's how we help. We've built a list of curated storage units
Read more »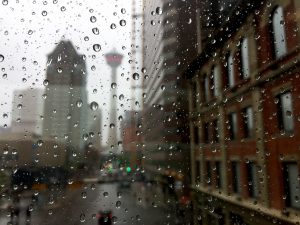 Internet Service Providers
We all know that making the right choice is not as easy as it sounds. This also applies when we talk about Internet and TV service providers. As there is a lot of competition around this domain, knowing what options to choose and what features are essential for us to can be confusing.
Read more »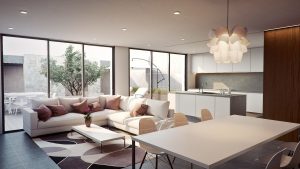 Home Security System
If you are moving into a new home, one of the main things that people worry about is how safe their new residence is going to be. A new home is always an expensive investment, and
Read more »
Check out MovingWaldo's free moving platform and find everything your need for your move. No sign up required!