Why Do You Need a Mattress Cover for Moving?
Moving sounds fun and exciting until one starts packing. Packing for moving is indeed a plethora of topics, and it is not as easy as Marie Kondo makes it look. 
Do you need to transport your mattress when moving? You should be aware that your mattress needs as much care as precious items.
Protecting your mattress is essential as it could get easily damaged before even making it to your new home. Why do you need a mattress cover for moving ? Read on to get clear ideas about what mattress covers (also called mattress bags) are used for and why they are important when transporting your mattress during a move.
You got it right; a mattress bag is used to cover your mattress. It saves your mattress from dust, grime, water, bedbugs, and whatnot.
Mattress covers are made of heavy-grade polythene, protecting the mattress against any damage while moving. They are available for all shapes and sizes of mattresses and come in a variety of options such as self-sealing, waterproof, some even have handles to lift the mattress. 
Fortunately, most mattress bags are inexpensive and can be repurposed.
Why Should You Use a Mattress Bag/Cover When Moving?
Mattresses aren't an easy purchase. If you splurged and got the best ones, they need to survive the move. Moreover, protecting your bed is essential as it helps you have a comfortable night's sleep and therefore improves your overall health. You should also take in consideration the fact that your mattress will be exposed to the outside elements during the move. Rain and snow, for instance, would get your mattress water soaked.
Moving is an expensive transition, and thinking about buying a new mattress gives shivers down your spine. You certainly don't want those springs to get damaged!
This is why you should use a mattress bag for moving. Find out about the four major reasons why you can't move your mattress without a mattress bag:
Your mattress

can get infected with all sorts of germs

Your mattress

may get infected with bed bugs

Your mattress

can get stained and dirty

Your mattress

can easily get damaged 
Consider buying one to save your mattress from various issues that may occur during transportation. 
How to Choose Your Mattress Cover?
There are some considerations that you need to think through before buying a mattress bag for moving:
1. Measure your mattress
Knowing the size of your mattress will help you know what size of mattress bag you need.
2. Take into consideration the price and the quality of the mattress bag
We suggest buying the best quality cover for your expensive mattress. Check the price plans according to quality and see what works best for you. Mattress covers are an inexpensive purchase though.
3. Read about the product's composition
See if the plastic is made with recyclable materials. Every little effort impacts our planet.  
Are you moving and wish you had some help? Check out our free interactive checklist.
Tackle Your Move in Minutes.
1. Save time with every task
2. Access exclusive deals
3. Track your progress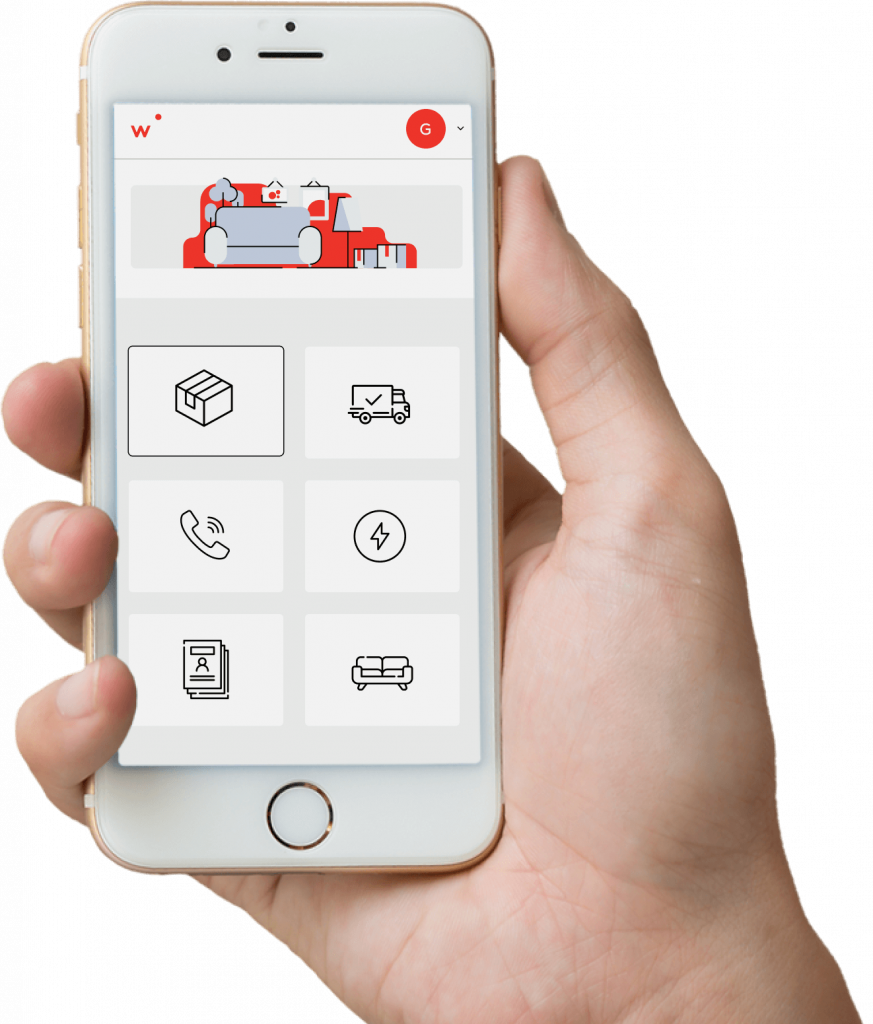 Where Can You Buy Mattress Bags?
There are many places where you can buy mattress bags:
Storage facilities 

Home improvement stores

Moving companies

Local and online retailers
⇒ Buy small mattress bag (fits Full and Twin mattresses or 1 box spring)
⇒ Buy large mattress bag (fits Queen and King mattresses or 1 box spring) 
Designed for mattresses up to 10″ thick, these 100% recyclable plastic bags protect your mattress against moisture, stains, dirt, water damage and dust. MovingWaldo SHOP also offers moving kits and supplies. Avoid a trip to the store by getting your order delivered directly to your door and for free.
How to Use a Mattress Bag?
Mattress bags are more of a strategy-based task. Think of them like a giant pillowcase. Ideally, plan to put the mattress cover when you have a helping hand. Here are some steps to follow as you plan to put the mattress cover on.
Bubble wrap is a staple when moving house. It can be utilized for a plethora of different things, so always make sure you have some on hand. Wrapping up your mattress in bubble wrap will afford you an extra layer of protection for your mattress. 
The day you plan to put the mattress in the cover, remove sheets, pillows and duvets, put them in a cover to be taken for moving along with the bed. The clutter-less environment will make it easier to work.
Make sure to clean your mattress before putting it inside the cover. Wipe it down and check if it's absolutely dry. If you pack a wet mattress, it may start growing mold since it's sealed. 
Now that you have ensured the mattress is clean and dry, with the help of a helping hand, lift it from one side and slip it in. Gradually, pull the cover while lifting the mattress from each side to successfully put the mattress inside the bag. 
Some covers don't come with seals. And even if they do, we recommend you to use some duct tape to secure the seal for extra safety measures. Better safe than sorry!
When moving, you cannot control everything, but having your mattress covered and safe is totally in your hands. It is wise to buy an inexpensive bag that you can use to cover the mattress when moving and later can be repurposed if you want to store your mattress.
A mattress bag is one of the most important pieces of equipment needed when transporting your mattress. But before placing the mattress inside the mattress cover, we recommend you to learn how to move your mattress the right way (whether you do it alone or hire a professional moving company.
Share this article on social media
Address Change
Anglian Water Change of Address: Online & By Phone How to change your address with Anglian Water When looking to change your address with Anglian Water, you have 2 options to pick from: Online through the
Read more »