What is the Cost of Storing my Belongings?
Before deciding to rent a storage unit for your belongings, you would probably want to get an idea of the cost. Normally, companies will provide information on cost on a monthly basis. Depending on the quantity and type of items you have, as well as their value and the length of time you need to store them, it might be worthwhile to consider a storage unit as a fast and easy option to store your furniture and other belongings.
Storage unit rental prices vary a lot depending on various factors. To help you make an informed decision, we have included those factors below, as well as price ranges depending on your needs. 
What Will Impact the Cost of a Storage Unit?
Most storage facilities provide various sizes of units. The larger the unit is, the higher the price will be.
The cost of storage also depends on the location of the storage facility. In higher-cost areas, prices for storage spaces are higher. Storage facilities located downtown are more expensive than those that are in suburban areas. Storage units located outside residential areas are normally less expensive. If you do not need to access your items on a regular basis, consider renting a unit outside the city, even if away from your home, in order to save money.
There are outdoor and indoor storage units. With outdoor storage units, the door to access your unit is located outside, which allows for an easy access from your car when you need to pick up items. In addition, outdoor units tend to cost less per month. On the other hand, depending on the type of items you need to store, you might want to consider an indoor storage unit, where temperature and humidity can generally be controlled. Although more expensive, indoor storage is usually more secure, but the storage company may restrict access to business hours only.
As mentioned before, storage facilities usually offer rentals on a monthly basis.  In general, the longer you use the service, the cheaper the monthly rent is. Some companies will apply discounts (ex: first month free) if you decide to rent a unit for a longer period of time. Although most facilities do not need to be notified long in advance, you should check your lease agreement to see how much notice you must give prior to vacating your storage unit.
Companies may offer all kinds of features that will generally increase the cost of your unit. Depending on your needs, you might want to consider some of them. We have listed a few of them below.    
Climate-controlled storage units: Those units have stable temperature and humidity levels to better protect your belongings, especially if you are planning on storing them for a long period of time. This may also be essential in the case of specific items, such as wooden, leather or metal furniture, electronics, artwork, photographs, musical instruments, wine, antiques, medical supplies, sports equipment, etc.
24/7 access: Check the facility's business hours before making a reservation. Some might restrict their access to regular business hours. This might cause you trouble, especially if you need to access your belongings on a regular basis or if you work during the day, from Monday to Friday, and require access outside such hours.
Special security systems: Storage companies that have video surveillance or in-person surveillance can identify suspicious activities and report to the authorities if needed. Those equipped with alarm systems can limit access to employees and tenants. Expect to pay a little extra for storage units with such features, although they might give you greater peace of mind.
Pickup and delivery services: Some storage companies will offer to pick up and deliver your items when needed. Additional fees will generally apply, but such services can be very useful if you do not have a means of transportation to and from the storage unit, or if you simply do not want the inconvenience of renting a moving truck. Second Closet is a company that offers these services. To give you an idea of the cost, they can store your bike for $9/month and your set of tires for $18/month. When they pick up your items there are no moving fee for the first 15 minutes, then a moving fee of $1.50/minute per mover is applied, and when you need your items back, a $25 delivery fee is applied.
Insurance coverage: Many storage companies will provide insurance coverage for your stored property. The cost of such coverage will vary depending on the value of your items, the location of the storage facility and other factors. This will be added to your rental payment, so expect to pay more if you decide to take it. Make sure to first verify in advance whether your homeowner or renter's insurance policy already covers items stored off-premises. 
Price Ranges by Size and Location
To give you an idea of storage costs, we have listed below price ranges for different unit sizes and locations. As mentioned before, units located outside major city centres or residential areas will be less expensive.
5×5 unit (25 sq. ft.) – for storing belongings filing a home closet
5×10 unit (50 sq. ft.) – for example, if you need to store a motorcycle
5×15 unit (75 sq. ft.) – for storing belongings filing a 1-bedroom apartment
10×10 unit (100 sq. ft.) – for storing belongings filing a 2-bedroom apartment
10×15 unit (150 sq. ft.) – for storing belongings filing a 3-bedroom apartment
Vehicle parking space – if you need to store a car or a boat
Costs of storage units vary a lot, depending on the size, the location, the type of storage, the duration of the rent and other special features you might want to have. To get an idea of the cost of rent for a particular storage unit, you must consider all these factors. The cost will vary depending on your needs. 
You are not sure what type of storage you should get? We invite you to consult our article entitled How to choose a storage unit? to help you determine what is more appropriate for you depending on your needs.  
Share this article on social media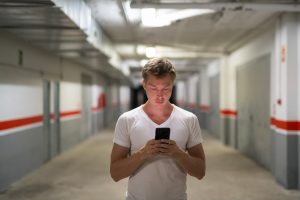 Local storage
Complete Guide to Renting a Storage Unit If you're planning into moving into a new home or just need extra space to store your belongings, you should consider renting a storage unit to make your life
Read more »
Check out MovingWaldo's free moving platform and find everything you need for your move. No sign up required!