Moving To Mississauga - Where Should I Live?
You're probably planning on moving to Mississauga and finding your dream house. Well, you're in luck! We've got you covered with some of the best neighbourhoods according to your needs and requirements.
We all know how small things in your potential house can make a difference such as brightness of your space, but a good neighbourhood can completely transform your move into a better one similar to how a bad neighbourhood can lead to a bad moving experience. Although there are some neighbourhoods in Mississauga that you should avoid, there are plenty where that came from.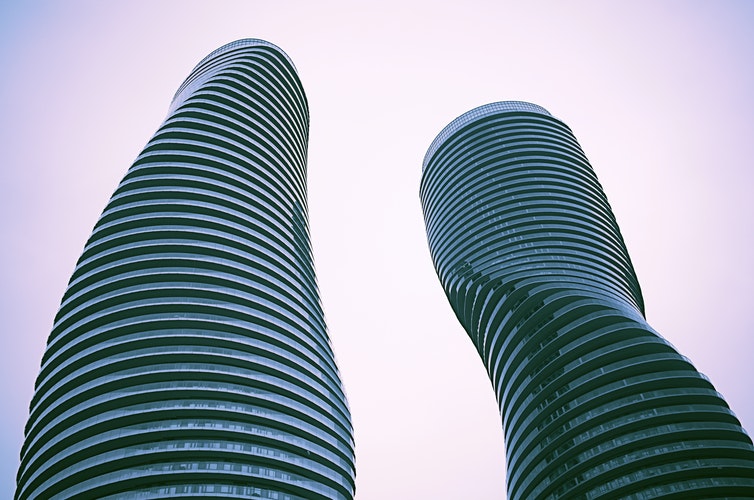 The neighbourhood for Young Professionals and Singles moving to Mississauga
The Great Toronto Area is the most important business centre in Canada – including Mississauga. If you are a young professional moving to Mississauga to pursue a career, you should consider these area.
Square One is situated in the heart of central Mississauga. It is actually the name of the largest mall in Mississauga's, which also defines the neighborhood. The neighborhood is also known as the City Centre. Square One is a brilliant space that hosts various kinds of events throughout the summer and is the best place to be in summers for young professionals and singles.
Square One neighborhood is a great option for young professionals and singles as it has many affordable living options. The City Centre has a fantastic nightlife and family-friendly environment and can also be a good landing spot for singles due to its safe environment. The low cost of living in Square One makes the area easily attainable for singles and young professionals.
Square One is also a good neighborhood for students because the location is well connected to all means of transportation.
Port Credit is by far the oldest village located in Mississauga which used to be a separate town but joined with the city in 1974. Over the years, it has maintained its image as a small urban village which is precisely why it stands out to a lot of people.
This area is quite different when compared to other neighbourhoods which are much more suburban; the prices of these houses are high. Along with this, Port Credit has the convenience that most people aim for in a neighbourhood that coupled with the range of small shops and restaurants makes it extremely desirable for singles.
Toronto is relatively easy to access through the car and public transportation if anyone wants to visit from the community. Another attractive feature is the Famous Port Credit Lighthouse, which can add to the small village look. However, Port Credit is for more wealthy people and is not so suitable for the average young professional.
Neighbourhood for Families moving to Mississauga
The proximity of Mississauga to downtown Toronto is appealing to many families. These are the best areas to move to as a family.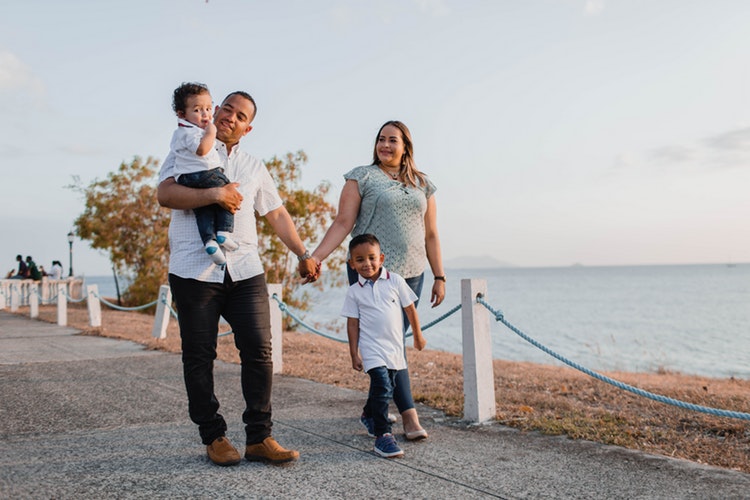 Lorne Park is known as the 'Hamptons' for the elite class, and throughout the years it did not lose its high-end allure. It's a no brainer that the main reason people prefer to live here is because of the beautiful houses and high quality of the neighbourhood.
It contains mature trees, quiet streets, spacious lots which create an elegant vibe to match the area.
Even though Lorne Park only features a limited number of shops and parks, three of the best waterfront villages in Mississauga are at a walking distance; these include Port Credit, Lakeview and Clarkson.
Undeniably this is a place for wealthy young professionals who prefer to live in either multimillion houses or custom-made houses which can also provide a 'cottage' style.
Even if you're a newly established entrepreneur, this neighbourhood will instantly make you love it. I know it is far-fetched, but these professionals can also take advice from other people in the neighbourhood who have greater experience with businesses.
Mineola is considered as Mississauga's premier luxury neighbourhood which provides a 'cottage' feel to residents due to the enormous trees. It is said to be the most popular residence for wealthy families in Mississauga.
This neighbourhood is quiet and very exclusive which adds to its appeal, so that wealthy families feel more inclined towards buying it. The Mineola has two parts, East and West.
West Mineola, which is extremely private, is located in a serene corner near the river, while East Mineola is not as lavish but still bears a high demand.
Moreover, this neighbourhood can easily access the City Centre and the Lakeshore within a couple of minutes which is also why this attracts a lot of potential residents.
This is a mature suburban community which is located towards the north-western side of Mississauga; it was built during the 1970s.
As it is a planned community, it features a lot of parks and green spaces and even containsman-made tow  lakes which are interlinked through a common pathway.
The old and mature trees lining the former streets give this entire neighbourhood an essence of naturalness. The family-friendly community is diverse which reflects an array of cultures.
Moreover, there is a large percentage of old apartment condos along with semi-detached homes that cater to all price points.
Compared to others, this neighbourhood is extremely affordable considering all the local amenities, quality schools and sizes of homes, etc. It is an ideal place for families to settle down in.
Thinking about moving away from your hometown? Here are our Recommendations for Long Distance Moves.
The Best Long Distance Moving Companies in Canada. 
Read our complete reviews and request free quotes to make an informed decision.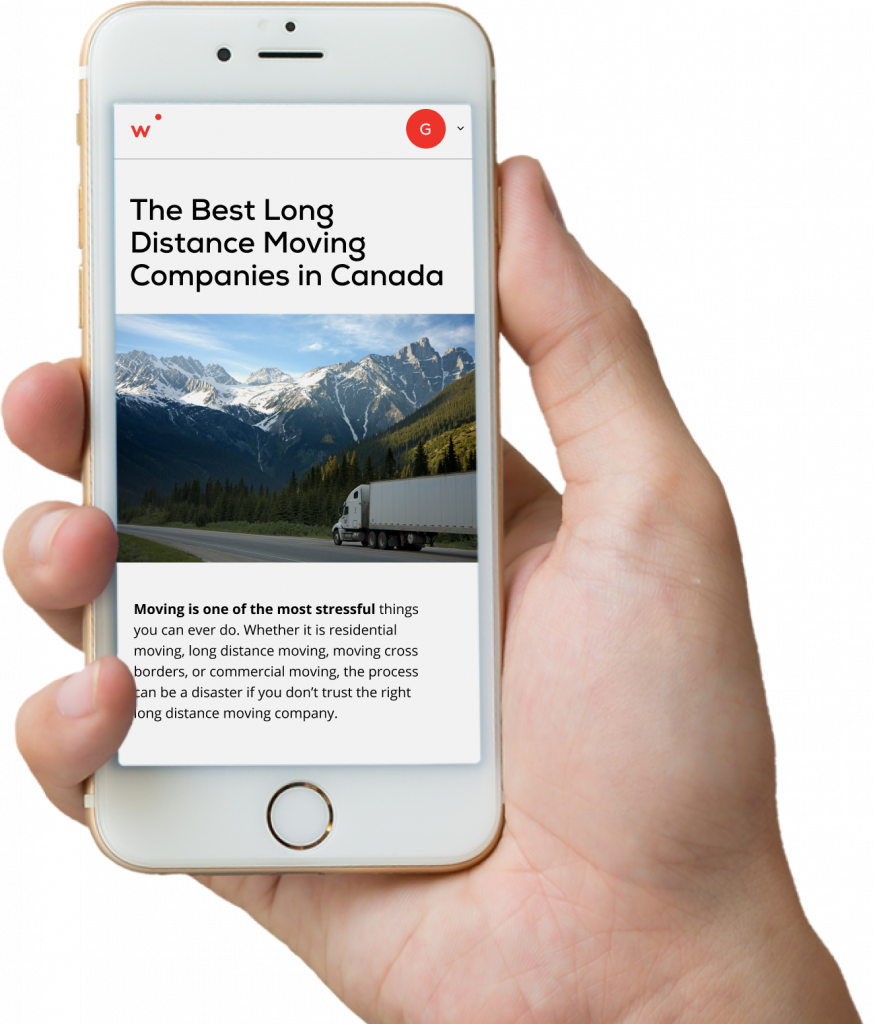 Neighbourhood for Others moving to Mississauga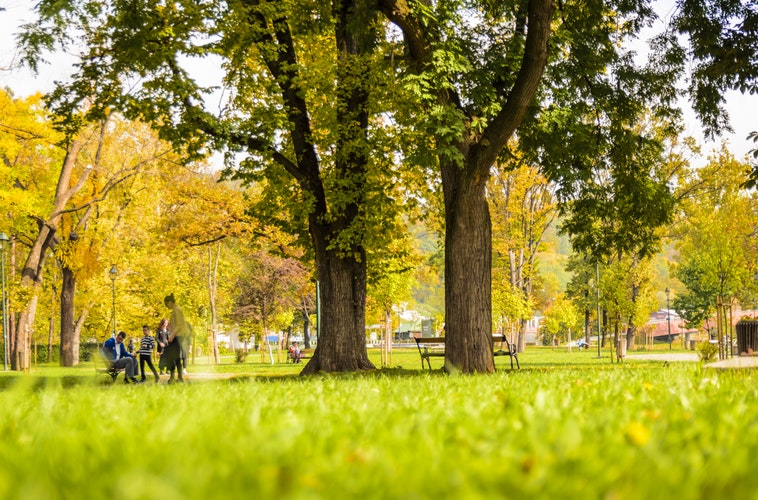 Central Erin Mills has been recognized as an excellent neighbourhood community in Mississauga. It features smaller sub-neighbourhoods such as Credit Valley, Erin Meadows, Castlebridge etc. This community is known for its excellent schools, which provide quality education alongside 15 parks, and paths, which can serve as entertainment for some residents. Its residential area consists of large brick houses alongside well-tended condos with exquisite architectural details and modern interior layouts.
Moreover, these houses require less renovation and less maintenance which can lower future costs. This community is also home to Credit Valley Hospital which can provide medical services to anyone. As mentioned earlier, Central Erin Mills is popular for its top schools, which include St. Aloysius Gonzaga SS and John Frazer SS along with some elementary schools that perform exceptionally well.
This community is ideal for any individual who wants easy access to a lot of amenities along with a good academic system.
Streetsville was founded in 1820 and had a long history of approximately 200 years. Formerly, it was a manufacturing village that was powered by the river and housing was established for the workers of the mills along with prestigious houses for the wealthy families who owned these mills.
It has a rich history, which it passes onto to its residents through societies such as Streetsville Historical Society by educating them. On the same note, walking tours are also held regularly for anyone who wants to learn the history and creation of old historical structures and buildings.
Today, Streetsville is comprised of three neighbourhoods which include the Village. The Village offers the perfect downtown charm and activity. Along with this, famous streets such as Queen Street is filled with old and new buildings blended together for a greater effect. This location is yet again perfect for anyone who wants to live in a place of rich history.
All in all, neighbourhoods in Mississauga are abundant and have accessible amenities which would attract anyone. Instead of stalling and searching about places from home, the best method is to visit different communities to witness the vibe in person. This will ensure that you chose the best neighbourhood for yourself.
Moving is often synonymous of stress, long administrative tasks and a significant waste of time and money. MovingWaldo helps you solve all these problems in just a few clicks! After some shameless self-promotion, we invite you to discover our free moving tools available to all.
Update accounts
Connect Internet, TV and Phone.
Secure home and auto insurance
Find resources, checklists and more.
We bring together more than 700 organizations across Canada with a single and simplified form.
Share this article on social media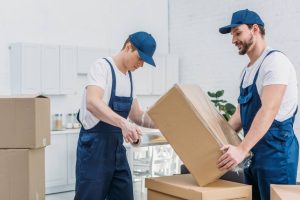 Moving tips
How much do movers cost in Mississauga? Understanding your moving quote. In the past several years, MovingWaldo collaborated with dozens of Mississauga-based moving companies and learned plenty about their various pricing models. We gathered information that
Read more »