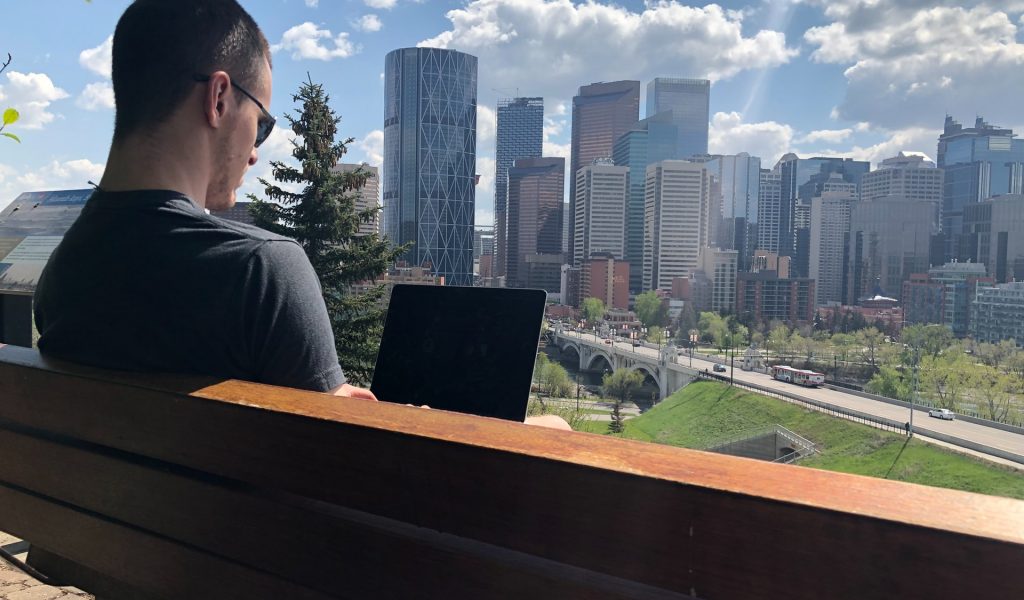 Moving to Calgary: Our Guide for Newcomers!
Calgary, the heart of the new west, is located in the western province of Alberta, in the foothills of the Rocky Mountains, with its center nestled at the confluence of the Bow and Elbow rivers. People living in Calgary enjoy lovely weather, with more days of sunshine per year than any other large Canadian city. The city of Calgary offers the excitement of a large metropolitan area combined with the warmth and welcoming atmosphere of a small town. From 2009 to 2019, the Economist Intelligence Unit ranked Calgary as the 5th most livable city globally and the most livable city in North America. If you plan on relocating soon, this "Moving to Calgary: Our Guide for Newcomers" will tell you all the basics to make your move easier.
Living in Calgary: What to Expect
Booking trustworthy movers starts here
Compare multiple moving quotes calculated across the same metrics
Living in Calgary is great if you're outdoorsy.
Calgary is one of the best cities in Canada to live in due to its proximity to some of the most beautiful national parks of the country and other outdoor activities. Among the parks are Banff National Park, Kananaskis Country, and Jasper National Park. Additionally, the city is located within reasonable driving distance of five world-class ski resorts, numerous lakes, the United States border, and more. Furthermore, Calgary has the most extensive network of urban pathways and bicycle lanes in North America. There are approximately 1000 km of regional paths throughout the City, along with 96 km of trails. The Calgary Zoo is ranked third in North America. It's safe to say that living in Calgary is excellent if you're outdoorsy.
(*Calgary)
What are some outdoor things to do in Calgary?
Calgary is a great place to explore and feed your sense of adventure. If you are looking to prioritize going outside when living in Calgary, here are some outdoor things you can do.
Go hiking

! Calgary offers numerous paths where you can explore alone or with family and friends. Check out the Glenmore Reservoir, Douglas Fir, Weaselhead Flats, Nose Hill, Mile Coulee, and many more.
Experience arts and culture during culture days

. Throughout the year, you get to participate and engage in Calgary and Canada's arts and cultural life at large. From unique art exhibits to exciting scavenger hunts, there are fun activities to experience.
Enjoy a cozy picnic at Carburn Park

. This large park is located along the Bow River. The park features man-made ponds suitable for canoeing and fishing and a walking trail, and picnic benches. Ensure your picnic baskets contain wholesome snacks, and you will have a wonderful time admiring the wildlife, waterfowl, and wildflowers in the great outdoors.
Ride a diesel or steam locomotive across trestle bridges,

over hills, and through tunnels along a track that stretches 1.6 km. The Iron Horse Park provides a pleasant setting for picnicking as you witness or ride the passing trains. Don't forget to stop by the gift shop to choose your very own engineer's hat and train whistle.
(*All Trails & Calgary)
People are known to be friendly in Calgary.
Calgary, aka 'Cowtown,' is the fifth most welcoming place in Canada, according to an online survey by Big 7 Travel. Many of the participants of the online poll state that they love the city's sense of community. Despite its large metropolitan area, people living in Calgary have been able to keep the warmth and welcoming atmosphere of a small town. 
(*CTV News)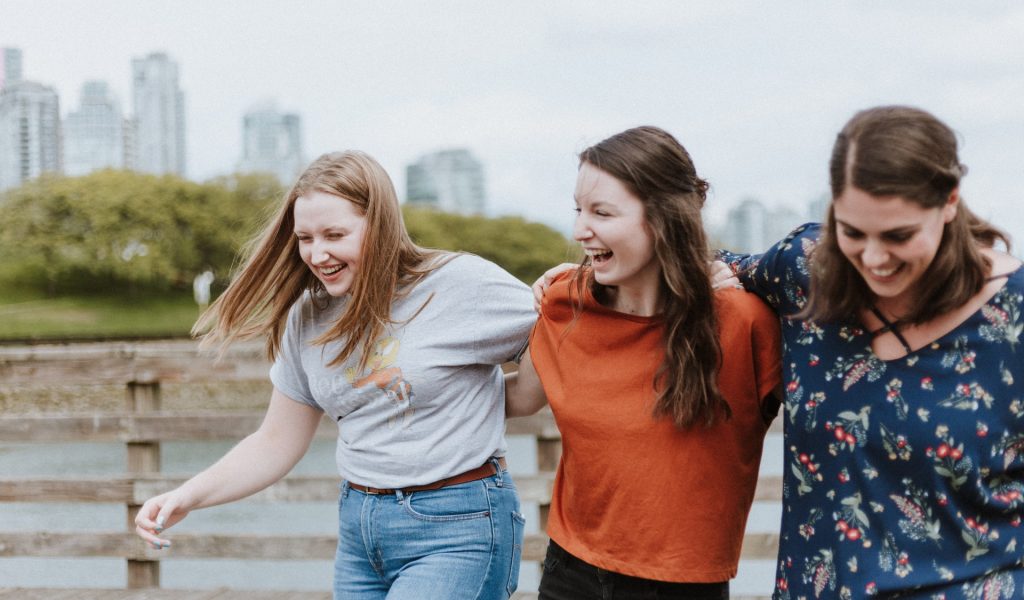 It's recommended that you secure a job before moving to Calgary.
If you want to live in Calgary, it's usually necessary to have a job lined up as the job market is a bit competitive. There are several job search sites where you can find vacancies in Calgary specifically or in Alberta in general. Before working in Calgary, you may also need to get an educational assessment depending on your field of work and situation.
Is it hard to get a job in Calgary?
Calgary ranked as the third best city globally and the best city in Canada to find a job. With its significant sectors being energy, technology, manufacturing, aerospace, financial services, retail, film and television, health and wellness, transportation and logistics, and tourism, the city offers numerous worthy job opportunities to those living and moving to Calgary. It is not hard to get a job in Calgary, but it may take a bit of time as the market is competitive.
(*Narcity)
The nightlife isn't the best in Calgary.
Compared to other major cities like Toronto and Vancouver, Calgary falls short; the nightlife isn't the best in Calgary. Despite this, Calgary still offers many ways to enjoy a fun and exciting night out. The best way to enjoy Calgary's nightlife is to visit various bars and clubs. There are many bars, pubs, restaurants, and nightclubs throughout the city, so locating one will not be challenging.
Most things are affordable in Calgary.
Calgary offers an extremely low cost of living despite its status as a mega and prominent city. Most things are affordable in Calgary. Calgary has the second-lowest cost of living among Canadian cities and is more affordable than several large North American cities. Furthermore, the city has the least expensive housing market in North America. Taxes on provincial income, personal income, and inheritance are among the lowest in Canada. Additionally, Alberta is the only province without a sales tax. Below is what the average cost of living in Calgary looks like.
Cost of living in Calgary 
Type of Charge

Monthly Cost

Housing

1-bed apartment

$1200

Utility

Electricity, Heating, Cooling, Water, Garbage and Internet

$193

Transportation

Monthly Pass – Regular fare

$109

Entertainment

Restaurant, movie & gym

$161

Groceries

Fresh produce & refrigerated items X2

$192

Total

CAD $1855
(*Life In Calgary & Numbeo)
What is the cost of living in Calgary?
The average cost of living in Calgary is $1855 per month.
Calgary Transit is convenient but could be better.
The Calgary Transit and Access Calgary systems allow Calgarians to travel by train, bus, and special services to all four quadrants of the city. Calgary's public transportation system consists of a light rail transit system (referred to as the CTrain), 169 bus routes, community shuttle buses, a shared-ride service, and Access Calgary, which provides door-to-door transport for people living with disabilities in the city. 
Calgary's light rail transit system, the CTrain, has about 118 kilometers of double tracks and 46 stations. Many CTrain stations offer park and ride services, and several bus terminals are located throughout the city. Despite the promising potential of CTrain, many residents find it underperforming. Several riders complain of routine lateness to stops, routes getting cut short, cramped up spaces, and increased fares with the underperformance. Here's an overview of the current CTrain fares.
How much does Calgary Transit cost?
Fares/Passes

Cost

Adult (18 and above)

Cash Fares, One time use

$3.50

Youth (6-17)

Cash Fares, One time use

$2.40

Children (5 and under)

Cash Fares, One time use

Free

Adult

Day Pass

$11.00

Youth

Day Pass

$8.00
When living in Calgary, you'll experience sunshine year long.
Calgary has more days of sunshine than any other major Canadian city.  It is often called the Sunshine Capital of Canada. Each year, there are approximately 333 sunny days and 2,396 hours of sunshine. Although winters may be extended, those living in Calgary can take advantage of the sunny weather by experiencing warmer winters than is typical in some other parts of the country like Victoria, Vancouver, and Toronto. During the cold season, the average high temperature is just below 38°F. January is the coldest month, with an average low of 13°F and a high of 31°F.
How many days of sun does Calgary get per year?
On average, Calgary gets 333 days of sun per year.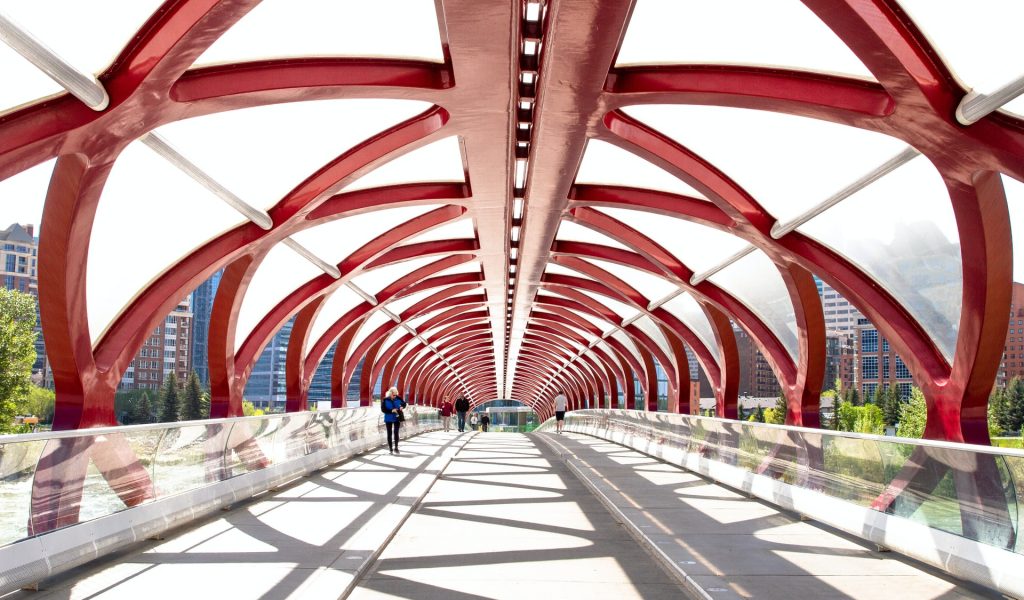 Calgary is a great place to have a dog.
There's no doubt that Calgary is a great place to have a dog. Calgary is home to over 150 designated off-leash spaces to get some exercise for you and your dog. Some of the best areas to explore include Nose Hill Park, Rotary Park, Sue Higgins Park, and Bowmont Off-Leash Area. You can also take your dogs to dog-friendly restaurants, so you don't have to leave them at home alone. These restaurants include Ranchman's Cookhouse and Dancehall, Bon-A-Pet-Treat, The Garage Sports Bar, and more. However, for you to be able to take your dog with you around town, you must abide by the city's policies. Some of which are 
As soon as they reach the age of three months, all dogs must possess a City of Calgary license.

Dog owners must ensure that they have a suitable means of picking up feces.

Dogs must be controlled when off-leash. In other words, they must be visible to their owners and responsive to sight or sound commands.

While on a path, it is prohibited to cycle, skateboard, or inline skate with a dog on a leash.
(*Calgary)
Calgary is one of the best and most affordable cities to move to in Canada. Living in Calgary presents you with the perfect experience of a large metropolitan area with the atmosphere of a small town. As seen in this guide, Calgary also offers excellent job opportunities in diverse fields. Moving to Calgary also presents you with the great outdoors.
So, if you want to introduce outdoor activities such as hiking, cycling, picnicking, skiing, and more to your routine activities, then Calgary is for you. You can also see that the City of Calgary cares so much about your furry family member. You, your family, and your dog will love the city.  If you plan to move to Calgary soon, ensure to use one of the best movers in Calgary to make your move stress-free and protect and store your properties.
The Pros and Cons of Living in Calgary
Affordable cost of living
Low tax rates
Dog-friendly city
Outdoor activities and entertainment
Vehicle traffic problems
Human congestion in public places
'Not-so-great' transit system
Long winters
Share this article on social media
Moving tips
The city of Calgary is situated in the province of Alberta at the confluence of the Elbow and Bow rivers. With a population of over 1,285,711 residents (in 2019), it was the most populous city of Alberta and western Canada. The city is famous for activities pertaining to financial services, energy, manufacturing, logistics, health and wellness, aerospace, technology, retail, and tourism industries. The city also houses counties with 800 largest corporations and has the country's second-highest number of corporate offices. The city of Calgary is decorated for being the first Canadian city to have held the Winter Olympics Games.
Read more »