Looking to Move Near Transit? These Are the GTA's Most Affordable Homes.
The Greater Toronto Area takes up a significant portion of the Golden Horseshoe and is the most populous metropolitan area in Canada. If you're thinking about moving to the GTA, you'll have the option of living in Toronto and its 25 surrounding municipalities.
As with any major metropolitan area, transportation serves as the backbone to the GTA, providing residents with a cheaper, environmentally-friendly and convenient option when it comes time for bumper to bumper traffic. At the heart of the GTA's transportation is GO Transit, the fastest method to get in and out of Toronto. With increasing prices of condos for sale in downtown Toronto, many choose to live out of the big city and commute in to work. GO Trains alone serve 215,500 people daily, and it makes moving near a train station a luxury.
Using 2018 sold data from local real estate boards, Zoocasa found average home prices within a 2km radius (3 to 8-minute drive) of all 66 GO stations to find out how much it costs to live near the GO Train line. For more information, see the infographic below. Before you start thinking about moving into the heart of Toronto, consider these affordable alternatives: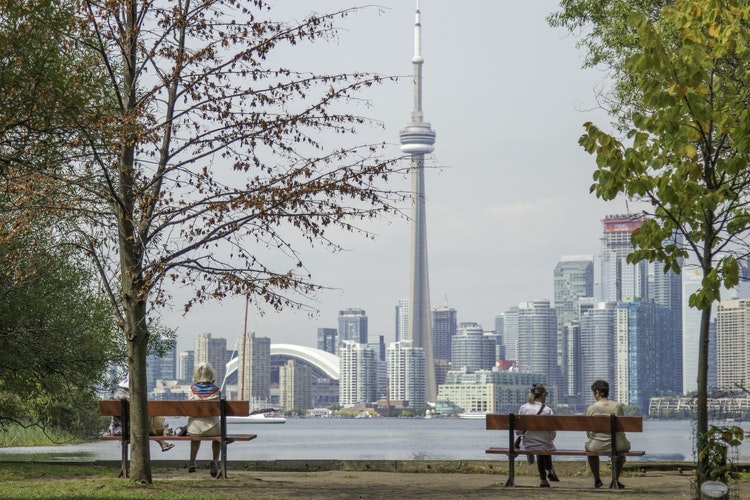 Most Affordable Stations 15-45 Minutes from Toronto
For the shortest commute time and the most affordable homes in the GTA, you'll want to be moving near Cooksville GO Station where you can get one of the best deals for your money. With a reasonable 33-minute commute to the heart of downtown, you could get a home for $473,874 in the Mississauga neighbourhood. Rich in diversity and residential areas, moving near Cooksville GO has the benefit of being the main transportation hub in Mississauga and located adjacent to the north parking lot of the largest shopping mall in Ontario, Square One Shopping Centre.
The second most affordable is at $545,152, where you can get a home in Etobicoke North with an easy commute time of 26 minutes. The area houses communities such as Clairville, Highfield, and Rexdale, and now features clusters of apartments alongside neighbouring condos for sale in North York. Moving to Etobicoke North also offers residents a short ride to Toronto Pearson International Airport, the largest airport in Canada.
Malton GO makes third on the list for most affordable homes for a 32-minute commute to downtown Toronto and homes priced at an average of $546,356. Located in the northeastern part of Mississauga, the neighbourhood serves as a transportation link between Toronto and its suburbs to the west, such as Brampton, other parts of Mississauga and the airport. Its placement has great importance for the flow of people and goods. Other cities bordering the area include Vaughan and Etobicoke.
Line: Milton
Home Price: $473,874
Commute Time: 33 minutes
Line: Kitchener
Home Price: $545,152
Commute Time: 26 minutes
Line: Kitchener
Home Price: $546,356
Commute Time: 32 minutes
Line: Stouffville
Home Price: $550,659
Commute Time: 31 minutes
Line: Lakeshore East
Home Price: $551,945
Commute Time: 44 minutes
Most Affordable Stations 46-60+ Minutes from Toronto
As expected, the most affordable stations overall are located in municipalities with a commute time of over an hour. If you're willing to travel a little more, consider moving into some of these communities.
At an average home price of $365,927, West Harbour GO is the most affordable place to live if you're moving near the GO Train line, with a commute time of 71 minutes to downtown Toronto. Also in downtown Hamilton is Hamilton GO, the terminal stop for the Lakeshore West line and the major hub for transit in Hamilton. At $414,372 for a home within 2km of the station, commuters are a 72-minute ride on the GO Train from Toronto. The station also offers an off-peak bus connection and a peak-hours rail connection to Aldershot GO station in Burlington, where you can find VIA Rail services.
The second most affordable homes near the GO Train line can be found in Kitchener, where homes are priced at an average of $403,907 for a total ride time of 111 minutes from Toronto. The historic vibes of downtown Kitchener paired with the rising commercial growth of the Waterloo Region makes moving into the area a desirable location with several job prospects. Post-secondary institutions in the area include The University of Waterloo and Wilfred Laurier, which acts as catalysts for tech start-ups and innovation, dubbing the area "Canada's Silicon Valley".
Line: Lakeshore West
Home Price: $365,927
Commute Time: 71 minutes
Line: Kitchener
Home Price: $403,907
Commute Time: 111 minutes
Line: Lakeshore West
Home Price: $414,372
Commute Time: 72 minutes
Line: Barrie
Home Price: $467,152
Commute Time: 105 minutes
Line: Lakeshore East
Home Price: $482,794
Commute Time: 50 minutes
Most Expensive Homes Near GO Stations to Move To
As it turns out, some of the lengthier commute times are still the most expensive homes near GO stations.
Coming in at an average of $1,595,656 for a home near King City GO, residents are a 43-minute commute away from downtown Toronto. However, the neighbourhood boasts a nice getaway from the busy city life with rolling hills, forests and kettle lakes in the area. Moving into the small town offers an array of cozy family-run businesses but also a closer commute to the City of Vaughan, a fast-growing municipality with potential for employment opportunities.
Unsurprisingly, Port Credit GO takes the second spot for the most expensive homes near GO stations, with an easy 25-minute commute. At an average of $1,361,029 for a home, the neighbourhood, commonly referred to as "Village on the Lake", is located on the north shore of Lake Ontario and highly sought after for its incredible views walking along the waterfront. The old-town vibe of the neighbourhood as well as the frequent festivals and events makes Port Credit perfect for moving into a small town in a big city.
Located in northeast Whitchurch-Stouffville, Lincolnville GO is the last stop on the Stouffville line, taking a total of 79 minutes to commute to Toronto. However, at $1,308,029 for a home, the neighbourhood is one of the most expensive along the GO Train line in the GTA. Moving into the neighbourhoods of Lincolnville GO is ideal for those looking for a small-town tradition between the country and the city.
Line: Barrie
Home Price: $1,595,656
Commute Time: 43 minutes
Line: Lakeshore West
Home Price: $1,361,029
Commute Time: 25 minutes
Line: Stouffville
Home Price: $1,308,108
Commute Time: 79 minutes
Line: Stouffville
Home Price: $1,040,488
Commute Time: 52 minutes
Line: Barrie
Home Price: $1,021,813
Commute Time: 35 minutes
About Zoocasa
Zoocasa is a full-service brokerage that makes buying and selling your home smarter and faster.
Our in-house agents have been recruited for their professional experience and notable track records and will lead you through your purchase or sale, negotiate to get you the best value, and educate you on everything from the transaction process to selecting the right neighbourhood.
Share this article on social media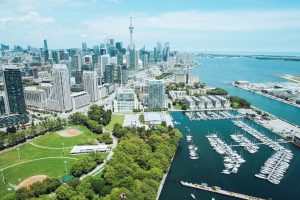 Moving tips
Living in Montreal vs. Toronto: Where Should You Live? Suppose you're considering relocating to a cosmopolitan city on the eastern side of Canada. In that case, only one question must have popped into your mind. Living
Read more »