Introducing EPICO by Cogeco, your new epic entertainment service
In recent years, entertainment has changed a lot, and so did our way to access content. With the recent arrival of plenty of on-demand streaming platforms in the Canadian market, a lot more content is accessible to us, although it is not always the most convenient and we might even feel overwhelmed with all the choices available.
It seems like it has never been so easy to watch the content you want. But is it really? As they say, too much is like not enough. We have so many choices that we often spend more time looking for what we want to watch rather than enjoying what is available to us, and really fit our tastes and interests.
Fortunately, companies like Cogeco have decided to tackle this problem, putting you back in control of your entertainment. In this article, we will introduce you to Cogeco's brand new service, EPICO, and review how you can benefit from epic entertainment.
You might have heard of Cogeco before, after all, it is the second largest cable operator in Quebec and in Ontario. Founded in 1957 by Henri Audet, Cogeco has carved out a big place in the telecommunications industry, offering Internet, television and home phone services to individuals and small businesses in Canada, and in the United States through its subsidiary Atlantic Broadband.
Now, there are many reasons why people choose Cogeco, such as a wide choice of Internet speeds, up to 1 Gig, a leading-edge technology, 24/7 technical support available, several online tools that help you manage your accounts, pay your bills and more.
As we mentioned, Cogeco has recently launched their new service, EPICO, which transforms the way we watch TV.
Where is Cogeco available?
Cogeco's availability may vary. Here is a list of some cities and areas where Cogeco is available.
Quebec: Saint-Hyacinthe, Drummondville, Shawinigan, Trois-Rivières, Beauce, Alma, Rimouski, Sept-Îles, Matane, Gaspé, Mont-Tremblant.
Ontario: Milton, Hamilton, Oakville, Burlington, St. Catharines, Niagara Falls, Windsor, Kingston.
Keep in mind that it is always best to confirm the availability of the service at your address with a Cogeco's representative!
EPICO, that combines TV and Internet, is powered with a powerful Wi-Fi technology  allowing you to customize your entertainment experience. You can watch your favorite channels and on demand content wherever you are, whenever you want using your TV, your computer, your smartphone or your tablet thanks to a dedicated website and app. Streaming platforms are also integrated to offer you a complete experience and advanced features that simplify your experience.
With a simple remote control for your TV and an all-in one easy interface, it has never been easier to browse and select what you want to watch. EPICO has an intuitive interface which allows you to find more quickly something to watch. There is also a built-in Chromecast, allowing you to stream your entertainment from your phone, tablet or laptop on your TV. Fast and convenient features such as voice commands are also available. Another tip, you can use filters! It will help you find content faster. Here are three great examples of filters you can use:
Sort by

Subscribed

: this will show you the content to which you are subscribed to, therefore all the shows or movies you see, you can watch without any extra costs. 

Sort by

Rotten Tomatoes

: this will allow you to easily find the best rated movies according to Rotten Tomatoes, the most trusted measurement of quality for Movies & TV.

Sort by Playable on this device

: this option is especially useful when you are using a mobile device with viewing limitations. You'll only be shown content that your device will be able to play.
Watch Unlimited Content on EPICO
No matter what streaming platform is your favorite, you can easily access it with EPICO. YouTube, Netflix, it is all at the same place so you can access unlimited content. EPICO also lets you download a thousand of apps from one interface – and without switching inputs. Plus, with unlimited Internet usage, the whole family can stream, play and navigate absolutely carefree.
Each member of the family get their own personal experience
What we love about EPICO is that it allows you to control your whole entertainment experience. With your personal profile, EPICO gives you access to your favourite content, or lets you pick up a movie or a show where you left off. On top of that, you have the ability to combine different family members' profiles and get recommendations that everyone will enjoy. This feature is amazing for movie nights with the family!
With features such as Just Missed, you can decide what to watch when it's the most convenient for you. This feature allows you to access shows that have aired in the last 24 to 72 hours! So If you forgot to record your favorite show, no worries, you can still watch it. You can also use the Restart feature if you've missed the beginning, this allows you to start over, but also to return up to 72 hours in the guide.
Take it with you, wherever you go!
You can stream content on EPICO on many devices, making it easy and simple to use. From the comfort of your home or on the go, you can access EPICO and record everything you don't want to miss. Why won't you? EPICO uses Cloud technology to let you record up to 1000 hours of content. That's all the seasons of your favourite TV show, and even more. This way, no matter where you are, close or far from home, you can enjoy your recordings even when you don't have an Internet connection, just make sure to download your content beforehand!
What plans are available on EPICO by Cogeco
Depending on the amount of content your family watches, you have a choice of different EPICO Internet + TV packages available. The main difference with the EPICO plan is that it is an all-in-one bundle Internet + TV price that offers great value for the price. Epico plan includes in a single price your internet connexion, your equipment and your TV plan which is different from their competitor. Your choice of package can be based on the number of channels you want to have or how much you stream. You will also have a different amount of recording hours depending on the packages so this can also be useful when choosing which one is the best for you. We present here three EPICO packages, but note that each package can be personalized with more channels, or other Internet speeds to really suit your needs.
Here are the three EPICO Internet + TV packages:
If you know you watch a lot of content, and/or you are many at home, this is the plan for you. On the TV side, you have access to 30 channels of your choice, plus there are 25 basic channels included. For the Internet, this plan has a download speed up to 360 Mbps. With this speed, several people can use the Internet on different devices and it won't slow you down (which can be very frustrating!). 
You also get 500 hours of recording and up to 3 wireless EPICO 4K Cloud PVRs. This way, the whole household can be recording all the shows and movies they want. 
Residents of Ontario can choose between this plan and EPICO X-Stream 1Gig, where the download speed is up to 1 Gbit/s !
EPICO Plus is another great option! You have access to 20 channels of your choice, and 25 basic channels. As for the Internet, you have a download speed up to 120 Mbps or 180 Mbps, depending on your location.You can be more than one using the Internet and you won't encounter any problem. 
This plan has great value and it's one of their best sellers so far!
With this plan, you have 200 hours of recording and up to 2 wireless EPICO 4K Cloud PVRs. 
EPICO Intro is a great way to discover the service. If you feel like you don't watch TV a lot, but when you do, you want to have the best experience, it is the way to go. You get 10 channels of your choice and 25 basic channels as well. For the Internet speed, it is up to 60 Mbps or 90 Mbps depending on your location,  which is sufficient for any basic Internet usage. 
As for the Cloud, you have 50 hours of recording and 1 wireless EPICO 4K Cloud PVR. 
Please note that this package is available for residents of Quebec only.
Here is a summary table to compare the 3 plans :
EPICO Internet + TV Package
30 channels of your choice 
+ 
25 basic channels
500 hours of recording 
+ 
up to 3 wireless EPICO 4K Cloud PVRs
Up to 360 Mbps download speed 
+ 
their latest AC Wi-Fi modem
20 channels of your choice 
+ 
25 basic channels
200 hours of recording
+ 
up to 2 wireless EPICO 4K Cloud PVRs
Up to 120 Mbps in QC and 180 Mbps in ON download speed 
+ 
their latest AC Wi-Fi modem
10 channels of your choice 
+
 25 basic channels
50 hours of recording 
+ 
1 wireless
EPICO 4K Cloud PVR
Up to 60 Mbps in QC and 90 Mbps in ON download speed
 +
 their latest AC Wi-Fi modem
So to choose which plan is best tailored to your needs , you might want to think about how much you watch content, how important is your Internet usage, as well as size of your family and its usage of the Internet and streaming content. 
Another asset of EPICO is that if you are not sure which package is right for you, you can also customize it! For example, you can add premium channels, Cloud recording hours, upgrade the Internet speed, add PVRs, add Cogeco security Go to protect your computers and devices, and even more. By customizing your plan online, you'll be sure to get the best suited experience for you and your family.
Now that we have introduced the different aspects of EPICO as well as the other services offered by Cogeco, you might be wondering what is the difference between an EPICO plan and a bundle of TV and Internet service, and what is the best option for you? 
Here is a comparison table to help you differentiate between EPICO and other Cogeco's services:
Access channels and 1,000+ apps from one interface, without switching inputs
Watch from your desktop via a web platform
Watch from mobile devices via an app
Cast your photos, videos and music directly from your mobile apps to your TV
Cloud recordings in HD or 4K, which you can watch on all your screens
Download your recordings and watch them offline using a mobile app
Create a profile for each family member and combine them easily to find something to watch altogether
Restart your favourite shows from the beginning
Watch your shows up to 72 hours after they've aired with the Just missed feature (that's the equivalent of 5,000 additional on-demand titles)
Remote with voice commands
Wireless 4K Cloud PVR included
Unlimited Internet for worry-free streaming
Easy self-installation process with a step-by-step guide
EPICO is not an option like the others, in the sense that it offers you a completely different experience. You get to enjoy all the content you want without the frustration of searching for TV shows or movies. The whole experience is easier, faster, simpler, to ensure that you benefit from the best technology. With EPICO, you get absolute control of your entertainment.
You control your entertainment (watch when you want, where you want);

User friendly and intuitive; 

Merge your different family members' profiles to get the perfect suggestion for movie night;

Get unlimited content.
EPICO is not available everywhere yet
What other services Cogeco offers?
Now that we have had an overview of the new EPICO service, let's take a look at what other services Cogeco offers. Whether you need the Internet only,  digital TV services, home phone, or the whole set, Cogeco has you covered.
As for the Internet service, Cogeco has plans to please everyone. Starting at 60 Mbps, all the way to 1 Gbps, they have a variety of packages with different speeds. 
Depending on how many people you are at home and your Internet usage, for example, if you play a lot of video games, or if you only use the Internet to browse a little and read your emails, you will be able to find a package that will meet your demands.
Included in all Internet packages, you receive 2 free Cogeco Security licences for your devices, leading-edge equipment and their smart Wi-Fi solution, allowing reliable coverage in your home.
As for TV, Cogeco also offers a great variety of packages. You can go with their Ready-To-Watch packages that make your life easier. You have the choice between the Perfect Mix where they have combined a great selection of the most popular channels. Here, you get a minimum of 40+ channels including  basic channels. You can also go with the Ultimate Mix, perfect for TV lovers. This one includes at least 50 channels, and it also includes basic channels as well.  Please note that the number of channels may vary by province.
If you want a customized package, it is also possible with the Mix & Watch package. You start with the basic channels, then you can add channels in lots, for example of 10 or 20. Here the number of additional channels may also vary depending on your province. 
Finally, you can also opt for the Basic channels only, which are the channels automatically included in the other packages. It is a low-cost option that will allow you to access local, regional, community and educational channels.
Finally, Cogeco also offers home phone services. With three great plans to choose from, no matter what are your needs, they'll be met. Whether you make local calls only, or on the contrary, you have friends or family members that live in another province, or in the United States, for instance, you'll find a plan that will allow you to call where you need to. 
They also offer calling features, some are included in some packages, but you can also add them to the plan that fits you best to really customize your service. Here are examples of features you can select: 3-way calling, call screen, call display, call forwarding, etc. 
If you do make quite some calls internationally, there are other packages you can add to your plan to avoid paying too much for those long-distance calls.
Don't forget, it is always possible to bundle your services which reduce the price plus you make sure you have everything you need.
Ask for a Cogeco representative to contact you.
If you want to speak directly with a Cogeco's representative, call 1-833-457-0809 (Ontario) or 1-833-457-0809 (Quebec). An agent will be able to answer any questions or concerns you may have.
Share this article on social media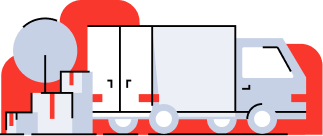 Compare the Best Moving Services available at your address!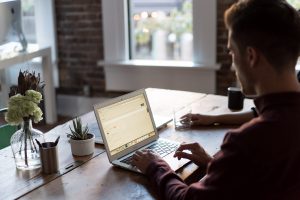 All posts
Why Should I Choose Fizz as my Internet Service Provider When I Move? Fizz is a Quebec-based telecom enterprise offering mobile and Home Internet services. Since Fizz is 100% online, you can easily select your Home
Read more »
Check out MovingWaldo's free moving platform and find everything your need for your move. No sign up required!