How to Move a Heavy Wardrobe
The entire moving process can be difficult and unpleasant because there is usually an endless list of items to pack, movers to coordinate, and transportation to get. Packing and moving your heavy wardrobe is one of the tasks on this list.
It's possible that you haven't given much thought to moving a heavy wardrobe. We'll walk you through the best procedures for packing and moving your wardrobe in this article.
How do I Effectively Pack for Moving?
Moving is an inevitable part of life. If you travel often or if this is your first move, it is a process that can wear even the most meticulous planner down. Thankfully, there are several ways to pack and unpack more quickly, reduce the amount of work, and make the moving process smoother than it would otherwise be.
Isn't a cardboard box just a cardboard box? The boxes you choose will make or break your moving day. Yes, those cubes or rectangles made of rigid paper layers are crucial when it comes to moving.
Although used boxes are free, they do not have the strength or size uniformity that makes for a good packaging solution. The seam where the cardboard sheets are glued together is the most fragile component of a used cardboard box. The glue will deteriorate over time, becoming a weak point in the box's construction. The stronger two- and three-ply boxes are stapled at the joining edges and are not susceptible to this problem.
You can buy brand-new moving boxes if possible. This will ensure that they are of high quality and that the sizes are normal. The volume estimate for your transfer will be based on regular box sizes, according to the removal company.
Here are some useful tips to help you use your boxes effectively: 
Each box will have a maximum safe weight that it is built to carry, but as a rule of thumb,

any moving box should weigh no more than 20kg.

A box size of 457mm x 330mm x 330mm is ideal for heavy things like books.

Medium-sized box

es, 457mm x 457mm x 499mm, are perfect for most of your items.

A large box sized 445mm x 445mm x 744mm will be large enough for cushions, pillows, and duvets.
Effective box packing will mean you won't blow your money on something like a shipping freight when moving to a new home!
Sort Through your Clothes
Instead of tossing clothes into boxes, decluttering before moving will make unpacking in your new home a little less stressful. It will save you time and money in the long run. Decluttering your clothes is a difficult task, but here are some questions to ask yourself when deciding if you should keep clothes or throw them out:
Do I need these clothes?

(e.g., for work or exercise)

Are the clothes in good condition?

(If it has got a hole in it, then throw it in the trash bag)

If I saw these clothes in a shop, would I buy them again?

(Fashion moves fast, something you may think is cute is now outdated and something you may not buy again in the future)

Do I have more than one of these clothing items?

(Duplicates take up space!)

Do the clothes have sentimental value?

(Maybe it was a suit you wore to a wedding, or a dress you wore when your partner proposed – if it is special to you, then keep it)
These five questions will allow you to declutter your clothes and save space in the removal truck for more items. If you have shoes which are over worn, or outfits you do not wear, then take a deep breath and throw it out. However, if you don't want to just throw it in a plastic bag then consider selling or donating your clothes to charity shops, local churches, or online selling marketplaces.
Pack your Clothes the Right Way
You will save time and money if you know how to properly prepare clothes when moving. All your clothes should be washed before packing. After that, you should organize the clothes in order of what to pack first. Pack the clothes you wear the least first to make it easier. Start with cocktail wear and out-of-season clothing unless you know you will need them before moving day. You will not need those scarves and jackets if you are moving in the summer, for example.
In addition to this, unless you plan on packing and unpacking your clothes on moving day, you will probably need at least a few days' worth of outfits until everything is packed and unpacked.
Clothing should be one of the last items you pack when moving, so set aside the clothes you will need in a separate box or suitcase for however many days there will be between the time you pack and the time you move in, as well as some clothes for a few days to a week after that. Make sure the package or suitcase is clearly labeled so you know where it belongs when moving.
Use Vacuum or Compression Bags
IKEA containers, trash bags, and vacuum bags are other low-cost choices for packing clothes for a move. The IKEA Storage Bag with zipper closure is ideal to wrap your clothes around when they are still on hangers. Fill the bag with as many as you can (about four inches worth), then zip it up. That's it! Your clothes are safe and ready for moving.
A big garbage bag can be used in the same way. From the bottom, slip the bag over a cluster of clothes, then tie the bag at the top. Since all the air is sucked out, leaving only a small bag to carry, vacuum bags require a little more effort but take up far less room in a truck or vehicle.
How do I Move my Wardrobe?
Wardrobes are often heavy, wide, bulky, and difficult to transfer. So, if you are traveling, you may be wondering how to shift a closet quickly, comfortably, and effectively. Moving a wardrobe can seem difficult but the following tips below will ensure that you do a good job.
Using the clothing tips above, you should be at a stage where you have decluttered your clothing meaning there is now less of it, and it is all packed in garbage bags, vacuum bags, and compression bags. This makes your wardrobe a lot lighter meaning moving it will be less strenuous.
Get Quality Packing Materials
An important aspect of moving is ensuring that your wardrobe and items do not get damaged. The following are tips and tricks you can use to ensure that your items are safe when shipping to your new home:
Moving blankets

Tall wardrobe boxes for clothing

Standard cardboard boxes or containers

Bubble wrap and cardboard for packing glass and mirrors

Tools for disassembly and assembly

A marker for marking the boxes
 Tape for securing the boxes
Get your Wardrobe Ready for Moving
When moving a wardrobe, try to do as much of the work as soon as possible – do not leave packing until the last minute of moving. It will take time to go through your belongings to determine the ones to keep, then time to organize the items for packing (breakables, shoes, jewelry, etc.), and finally time to pack everything and ensure your belongings' safety. Boxes should not be too large, so don't overfill them; if they are, they can break under the weight of the contents.
Make use of the appropriate tools. When moving big and/or heavy pieces of furniture, such as a wardrobe, dollies are of great help. Make sure the wardrobe is well strapped and secure on the dolly since such heavy and wide furniture is difficult to move, use extra caution.
Disassemble your Wardrobe
It's a good idea to disassemble a heavy wardrobe that is wide and inconvenient to wear while moving it. Wrap moving blankets around the individual pieces and cover them with belts. Any breakable objects, such as mirrors or glass, should be wrapped in bubble wrap and then protected with cardboard. Use straps to protect the packing once more.
Are you moving and wish you had some help? Check out our free interactive checklist.
Tackle Your Move in Minutes.
1. Save time with every task
2. Access exclusive deals
3. Track your progress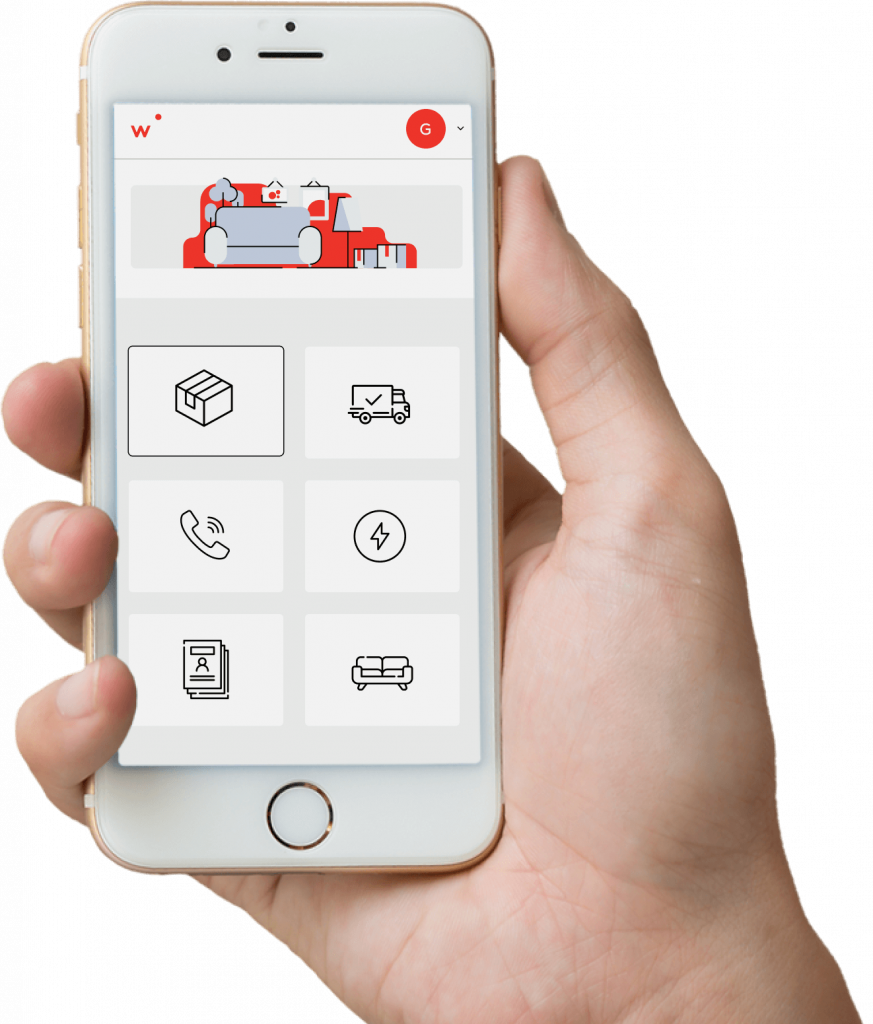 What is the Easiest Way to Move Heavy Furniture?
Contacting a removal company is the easiest and most effective way to relocate a wardrobe. The experts have the requisite expertise and know-how to finish the job safely and efficiently. 
Hire qualified and trustworthy movers
Moving Waldo provides you with a wide variety of moving services. One such service is organizing freight when moving to a new home. Hiring and finding movers can be very difficult, but is especially needed if you have many large items to move.
Updating your address and notifying the government, financial institutions, incentive systems, cell phone carriers, and any other services that take your address that you have transferred is a hassle that many people overlook or underestimate! Thankfully, with MovingWaldo, you can complete this in a matter of minutes.
Most importantly, MovingWaldo addresses the question How To Move Heavy Furniture? by providing quotes from trustworthy professional movers in your region based on customer feedback and ratings. We offer a range of moving tools on MovingWaldo, including a moving checklist, moving tips, and moving companies for both local and long-distance transfers.
FAQ: The Most Frequently Asked Questions About How to Move a Heavy Wardrobe
How do I Declutter my Clothes?
You need to ask yourself questions like Do I need these clothes? Are the clothes in good condition? Do I have more than one of these clothing items? This will tell you what to keep and what to throw.
How do I Move my Wardrobe?
Contacting a removal company is the easiest and most effective way to relocate a wardrobe. The experts have the requisite expertise and know-how to finish the job safely and efficiently.
Share this article on social media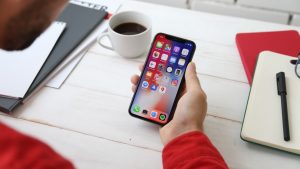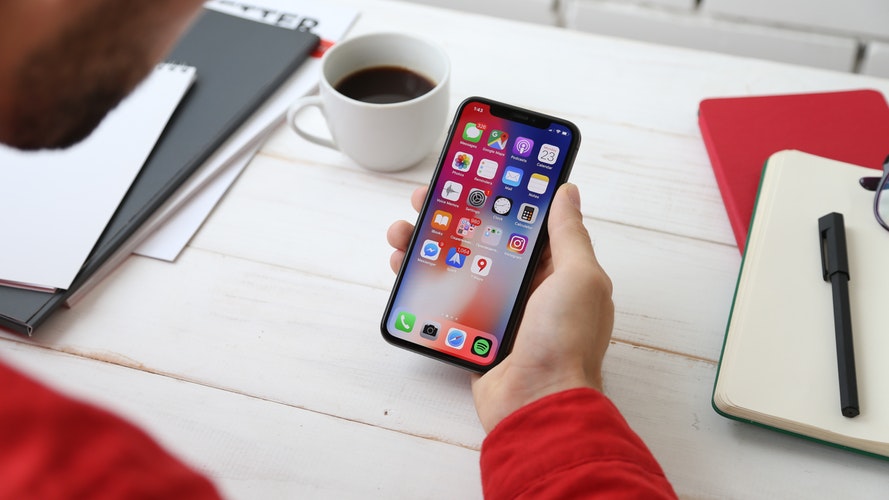 Moving tips
Making use of some technologies can make the process of moving much easier than how it actually is. This article will discuss 5 Canadian technologies that will stand by your side in each and every step of moving to make the experience worthwhile for you.
Read more »
Check out MovingWaldo's free moving platform and find everything you need for your move. No sign up required!