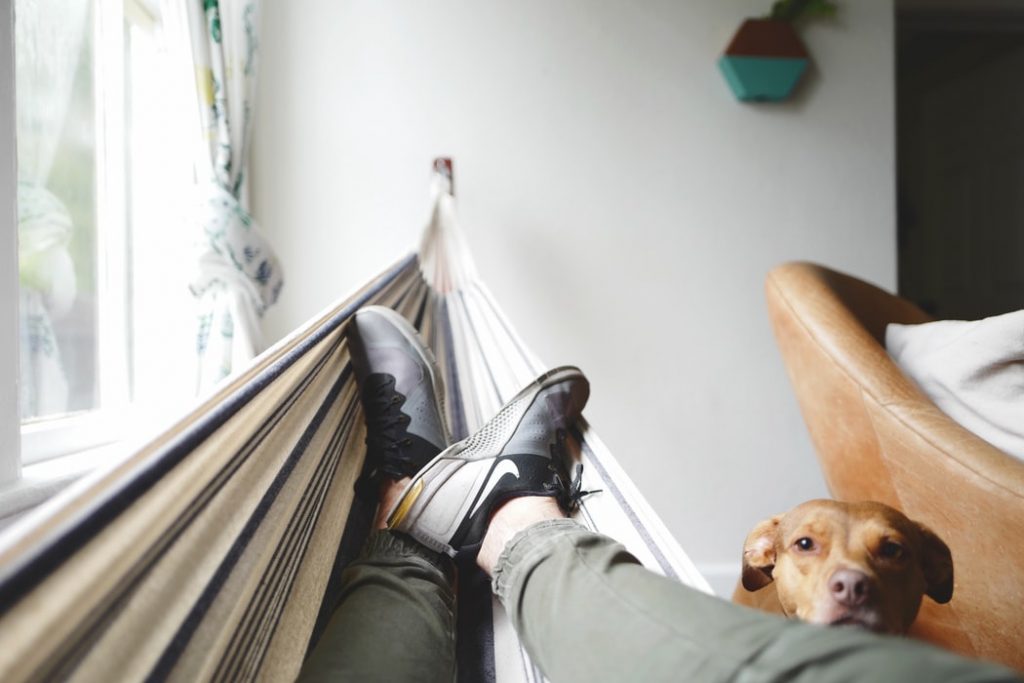 How to Finance your Move and Cover Moving Expenses
Moving is often a very expensive task, yet something that is often necessary. In fact, Canadians spend billions of dollars every year moving from home to home. This can be a struggle for the average Canadian, as research shows that the average household debt-to-income ratio has been steadily getting worse over the past two decades. Many people, through no fault of their own, may not have the cash on hand that is needed to fund a move. Shifting houses can also bring up a wide range of expenses that you may have forgotten to budget for, which can cause last-minute problems that you don't need.
So, what options do you have? There are a number of different methods you can use to help finance your move, and we aim to show you how each choice can work for you and your specific situation. Specifically, we recommend taking out a loan, getting a credit card, saving your money in advance, or using a pre-paid card.
These are financial instruments you can use to finance your move in Canada.
Are you moving and wish you had some help? Check out our free interactive checklist.
Tackle Your Move in Minutes.
1. Save time with every task
2. Access exclusive deals
3. Track your progress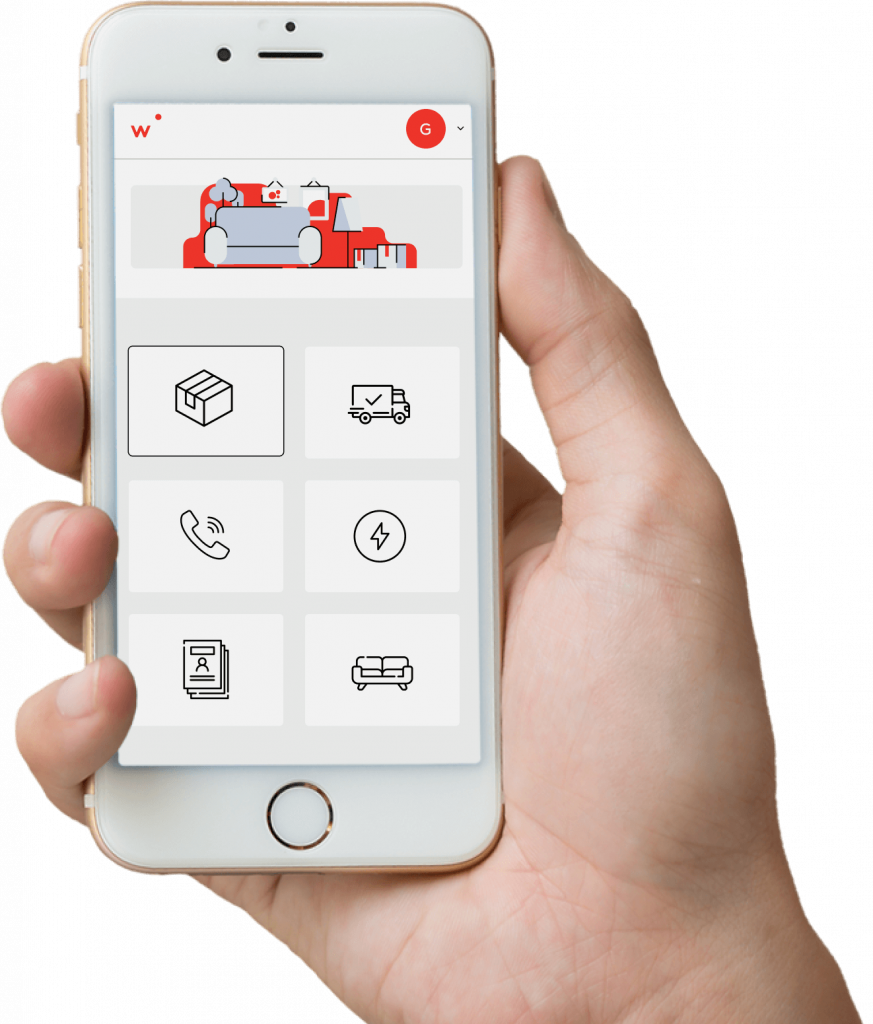 Get a Personal Loan to cover moving expenses
Sometimes moving can be unexpected, and you may not have the funds to pay for all of the services that are involved in this giant task. Small personal loans are a great way to quickly get the money you need, so you aren't left struggling, trying to budget for a large event like this on a short-term notice.
How do I apply to a personal loan?
There are so many different companies that offer loans, and so many different loan types to choose from. With all of the stress of moving, you don't want to have to deal with figuring out what loan to take as well. 
Depending on where you are looking for a loan, all you need to do is type in the amount of money that you need to cover the moving expenses, and then what type of loan you are looking for. Loans can be as low as $500 and go up to $50,000, so your move will definitely be covered, no matter how expensive it might get. You will be asked to fill in all of your personal information, including your financial situation so that the Loan provider can ascertain you are able to pay the loan back. 
Loans will cost interest. When you browse your options, you will be able to see the range offered by lenders. Interest rates can get as low as 4.6% if you select the right loan. If you have bad credit you can still receive a loan from providers, but it is likely that you will have to pay higher interest rates, which is something to remember. The quicker you pay off the loan the lower the interest will be – this is a great option if you know that you can afford it, but perhaps don't have the immediate cash for a last-minute move.
It's a convenient option for those who don't have the immediate funds necessary for moving services
Anyone can get a loan, even those with bad credit
You can receive the money in as little as 24 hours
If you are late on your payments you will be charged interest
If you cannot afford to pay off the loan swiftly, you end up paying more in the long run
If you can't actually afford to pay the loan back, it can lead to greater financial difficulties later
Why we recommend getting a loan to finance your move
Getting a loan is a great way to get the money you need for your move. Sometimes these situations happen fast, and you don't have the time to save up. A loan can be yours in just 24 hours, so you don't have to wait at all.
If you do choose to get a personal loan to pay for your moving services, make sure you go through a reputable service. This helps in terms of efficiency and ensuring you get the best deal by offering you only quality loans, but it also prevents you from being taken advantage of by unsavoury lenders. They also help to offer you loans that are tailored exactly to your needs and circumstances, meaning that bad credit is not necessarily a problem.
Get Cash Back Credit Card for Moving
Using a credit card to help pay for your moving expenses is also a great option. Many people might already have a credit card, but it does not mean to you have the best credit card to pay for moving expenses. Since moving comes with spending a lot of money in a short period of time, it is recommended to look for a credit card that offers a high cash back percentage. It is a smart way to maximise every dollar that you spend while moving.
For example, some credit cards may offer up to 10% cash back on the first $2,000-$3,000 spent. Think about it, it could represent $200-$300 off paying professional movers! 
Applying for a credit card from most banks is a simple process and one that can be done online, over the phone or in-person. You will be asked a series of identification questions, as well as questions regarding your employment and how much you earn. Most credit cards require that you earn over a certain amount per year, just to show that you have the means to pay off any debts you may incur. This does not take too long if you have all of the information on hand, and you should get confirmation about whether or not you have been approved relatively swiftly. If you have, you can expect your credit card to arrive within two weeks (or according to a timeframe suggested by your bank).
When you purchase anything on a credit card, there is usually a grace period, before you are charged interest. If you can pay your purchase off before this, you are not charged extra by the bank. If you can't manage this, you will be charged interest, which is a percentage of the balance due and will be anywhere from 0% to 15%.
You should also note that most credit cards also have other costs, such as annual fees, or penalties for going over your credit limit. These all vary from card to card.
Most credit card program offers BONUSPOINTS which can help covering moving expenses.
For people who already have a credit card, this is one of the most convenient options
For those that do not already have a credit card, most banks will allow you to apply for one online
Some credit cards/banks do offer low credit rates
It can improve your credit rating if you can pay your debts off on time
If you are late on your payments you will be charged interest
If you cannot afford to pay off the credit card swiftly, you end up paying more in the long run
Credit cards often have other fees
Annual fees, over the credit limit, returned payment, etc.
Why we recommend credit cards to finance your move
Credit cards are a great choice for those who perhaps don't have the money for moving services right now, but can very easily pay it off over a longer period of time. Although there are generally some costs associated with this type of payment, it can also be helpful to your credit score if you know that you can afford it in the long run.
Open a Saving Account to Finance you Move
Perhaps one of the smartest options is the most simple: just save up. If you know that you are going to be moving in the future and you are aware that this is going to cost a lot, start saving a little each week so that by the time you need to move, you have the necessary funds.
One of the best ways to do this is to open a savings account. This is a bank account that rewards saving money with high-interest rates, so the bank will actually pay you to place your money into your account. In a lot of cases, a savings account differs from a chequing account because you are charged a fee for multiple withdrawals, encouraging you to leave the money alone and not spend it until you are ready.
How do I open a saving account?
Applying for a savings account is an incredibly easy process that can also be done online, over the phone or in-person at a bank. If you already have a chequing account you can choose to open a savings account with the same bank, but this is not necessary. It will only be a slightly lengthier process to link your chequing account with your new savings account if they are with different banks.
Once you have determined what savings account works best for you, simply fill out the application. You will need proof of identification, proof of citizenship or residency, and your social insurance number (SIN). As soon as it is open, you can begin to deposit money into it, keeping it safe until you are ready to spend it.
As with most types of bank accounts, there are going to be some fees associated with a savings account. Ideally, you want to find an account that has high-interest rates and low fees, so that you don't actually lose any money while your account is open. It has already been mentioned that many banks will also charge transaction fees if you are making multiple withdrawals or transfers from your savings account. Provided that you refrain from this as much as possible (until it is time to pay for the moving services), then you can avoid most of this.
Opening a savings account is a very simple task
The costs associated with this financial instrument are relatively small compared to other options
If you plan far enough ahead, you can also stand to gain interest from your account, helping to pay for the moving services
Saving money can take time
This is only a good option if you have the flexibility to do this
Many savings accounts will still have some kind of fees attached to them
Why we recommend saving your money to finance you move
Saving up your money in order to pay for moving fees is a responsible choice, and it will ensure that you don't go into debt, costing yourself even more in the long run. If you give yourself enough time, you can deposit money regularly into a savings account, and you can actually earn interest as time goes on, providing you with a little extra by the time you are ready to spend it on moving.
Although we recommend this payment option, we understand that sometimes it's not feasible. Sometimes moving has to happen a lot faster than you can save for it, making this option unhelpful in those scenarios. In these cases, it's better looking at more short-term solutions, so you can move as quickly as you need to.
Use a Pre-paid Card to cover moving costs
A pre-paid card is another great choice for those who want to spend their own money, so they don't accidentally go over budget or into debt. A prepaid card is slightly different from a debit card, because although they both require you to have the funds before you can spend them, a debit card is directly connected to your bank account, and a prepaid card is not. In order to use a pre-paid card, you must transfer money onto it from your bank account, which you can then spend. This then gives you more solid limitations on what you can spend using the card, even if you have more money in your account.
How do I apply to a pre-paid card?
Some banks will allow you to apply for a prepaid card directly from them. In these cases, you can easily apply online if you already have an account with them, and they will send you the card, you can load money onto it, and begin spending.
Alternatively, you can also buy prepaid cards from non-financial institutions, such as Canada Post. If you buy your card from a store, all you need is your valid I.D. and the card fee, which is usually only around $15. This is great for those who don't have a bank account or simply want to keep this separate from that.
There are still some fees associated with prepaid cards, but these tend to be lower than other cards. It will also depend on the type of card you have, whether it was bought at a store or received from a bank, whether it is Visa or Mastercard, etc. If you buy the card from a store, there is a cost for it, usually around $15. If you get your card from the bank, you may have to pay an annual fee to keep it functioning, and/or a small setup fee up. Some cards will have high transaction rates, and some also have withdrawal fees. Make sure you research all available cards before you settle on one, so that you get the best option for you, helping you to move easily.
Anyone can get a prepaid card
They have low costs associated with them compared to other bank cards
They are a great tool to help you stick to your budget
You must already have the money, in order to use it on a prepaid card
This is only a good option if you have the time and flexibility to save the money first
Why we recommend using a prepaid card to finance my move
Using a prepaid card to pay for moving services will help to ensure you stick to your budget. You can only spend the amount of money you have shifted onto the card, which many people find helpful in terms of compartmentalizing funds, and not overspending in any areas. Anyone can buy a prepaid card, even those with no bank account, making this a great choice that is available to everyone, and not limited by factors such as credit score or annual income.
Just like with saving your money, this is only an option if you have the time and opportunity to save your money before you need to move. In situations where moving is sudden and you do not have the funds on hand, a prepaid card will not help.
Questions you may have about moving expenses:
We answer questions and concerns you may have about moving expenses.
How much does it cost to hire movers?
Moving services rate are usually around 60$ to 80$ per hour per man. For instance, at $60 per hour, 6 hours – 2 men move would cost 720$. You would then need to add gas, insurance, and tip.
Here is some sample data. Please make sure to get a proper quote to budget your move, as every move is different!
Two-bedroom townhouse between $870 and $1,015
Two-bedroom apartment with an elevator between $870 and $1,160
Three-bedroom house around $1,600
Four-bedroom home around $2,300.
Read our full article on the cost of moving.
How much should I tip movers?
First, let us settle it. Yes, you should tip movers, especially if they did a great job and were respectful of you and your furniture. Moving is not an easy job!
For an average or small size move of 3 to 4 hours, a reasonable tip would be $25 per mover.
For a larger move, or if it is a very hot day for instance, do not hesitate to go up to $50 per mover.
In addition to tips, movers are likely to appreciate non-alcoholic beverages, such as water or Gatorade, or small snacks during the course of the move.
It is usually recommended to tip at the end when paying the final bill.
Final note: Reviews. The moving industry is not easy, and online reviews are very important for these companies and also for other families that will be seeking their services later on. Share your experience!
For more information, ready our full post here on how much to tip movers.
When is the cheapest time to move?
In general, it is cheaper to move in the middle of the week, in the middle of the month, and during the winter.  
Moving prices change a lot throughout the year. Like Uber, the more demand there is, the higher the prices are. The general rules to get a discounted rate are:
It is usually cheaper to move during the week than during the weekend. For instance, some companies will have a different hourly rate on Wednesday than on Saturday. This is likely due to the fact that people avoid taking time off from work to move, hence, there is more demand on weekends.
Moving in the middle of the month is likely to be cheaper than moving on the last or first day of the month. This is due to the fact that most leases are renewed on the first day of the month, hence, there is more demand on this day.
Moving during the winter is usually cheaper. December, January or February are most likely less expensive months. April to September is often more expensive since it coincides with the end and the beginning of the school year.
Note: Are you moving in Quebec? The moving rates over the weekend of Canada Day can go as high as three times the normal rate. How's that possible you say? Most of Quebec's lease agreement end on July 1rst. Quebecers call it Moving Day. 
Can I get tax deduction on my move?
It depends on the reason of your move. In Canada, you can deduct your moving expenses if you change your address due to a full-time job or post-secondary education.
To do this, you must be at least 40 kilometers closer from your place of study or your new place of work, whether your work is annual or seasonal. You can deduct many moving expenses from your yearly tax return.
Transport and storage costs;
Fees for terminating a lease or selling your property;
Living expenses paid to stay near your new home (maximum 15 days);
Keep all your receipts and do not hesitate to discuss them with your accountant.
Read our full article on the cost of moving.
Share this article on social media
Check out MovingWaldo's free moving platform and find everything you need for your move. No sign up required!