5 Best Ways to Get Rid of Your Junk
Does your heart sink every time you look at all the clutter in your household that needs to go? From the bed lamp you don't use, the broken stool used as a dumpster for clothes, a lot of unwanted stuff gets accumulated over the years, and we don't see it until it all starts piling up. Most people keep postponing their decluttering session because they don't know where to even start. It all seems too exhausting.
There are many benefits to organizing and decluttering your home. For example, an organized home reduces stress and anxiety. It is where Junk Removal Service Companies and other ways to get rid of the junk in your home comes in.
Junk Removal Services allow you to get rid of pretty much all kinds of unwanted stuff from your office space or house. Once you selected the items you want to declutter, all you have to do is book the service online, and they will come and take away all the things you don't need anymore. If you are environmentally conscious, you can check the waste disposal practices of the company before you hire one. Many of them have a policy to dispose of the waste in an eco-friendly manner.
What Do Junk Removal Services Do?
You can stack all of the items you don't need in an accessible corner of your house. The haulers from the junk removal service company will take care of the rest. From hauling large furniture items, such as a broken sofa or appliances, to doing full house cleanups, these companies can do whatever you need. The everyday junk items include:
Electronics

Furniture

Mattresses

Swing Set

Household Junk Items

Office Junk Items

Exercise Equipment

Lawn Mower

Appliances

Yard Waste

Construction Debris 

Hot Tubs
Other junk removal services include Commercial Junk Removal, Storage Facility Clean Out, Foreclosure Clean Out and Property Management Clean Out.  
The cost of Junk Removal Services depends on several factors including your location, type of junk/waste/debris and the size and complexity of the job. Small clean-ups like chair and sofa removal can cost in the range of $75 to $125. Whereas, large clean-ups, such as whole-home clean-up or home renovation clean-up, can cost over $2000. It's best to compare the best junk removal service companies in your area before requesting a price quote and decide. 
If you are not keen to take the services of a professional junk removal company, there are many ways to take the DIY route, charity being number one. If you have items that are in good condition and reusable, why not give it a second life in someone else's house? Your local community is always looking for donations. That's an excellent place to start.
Steps To Follow To Donate To Charities
Take an inventory of things you don't need:

Walk around your home and make a list of all the things you no longer need. Any items that have been lying unused for more than a year unnecessarily take up space in your home, or can't repurpose. Check your basement, attic or garage and part away from all such items.

Check for usability:

It's non-permissible to donate just about anything to charity if it is not in good condition and has no use. It's best first to assess the quality of what you want to give away. Use your best discretion and if some item seems to have no utility, its best to keep it aside.

Find the most appropriate charity:

Different charities look for different items. It might not be wise to donate books to a hospital or food to a consignment store. Based on what you want to donate, find the best charity that needs what you want to donate. For example, if you have a swing set to give, get in touch with a daycare centre.

Donation pickup service:

Many charities go a step further in receiving donations and can come to collect the items from your doorstep. If you don't have a car big enough to stuff all your givable things in it, it is a wise idea to arrange for a pickup.

 
Are you moving and wish you had some help? Check out our free interactive checklist.
Tackle Your Move in Minutes.
1. Save time with every task
2. Access exclusive deals
3. Track your progress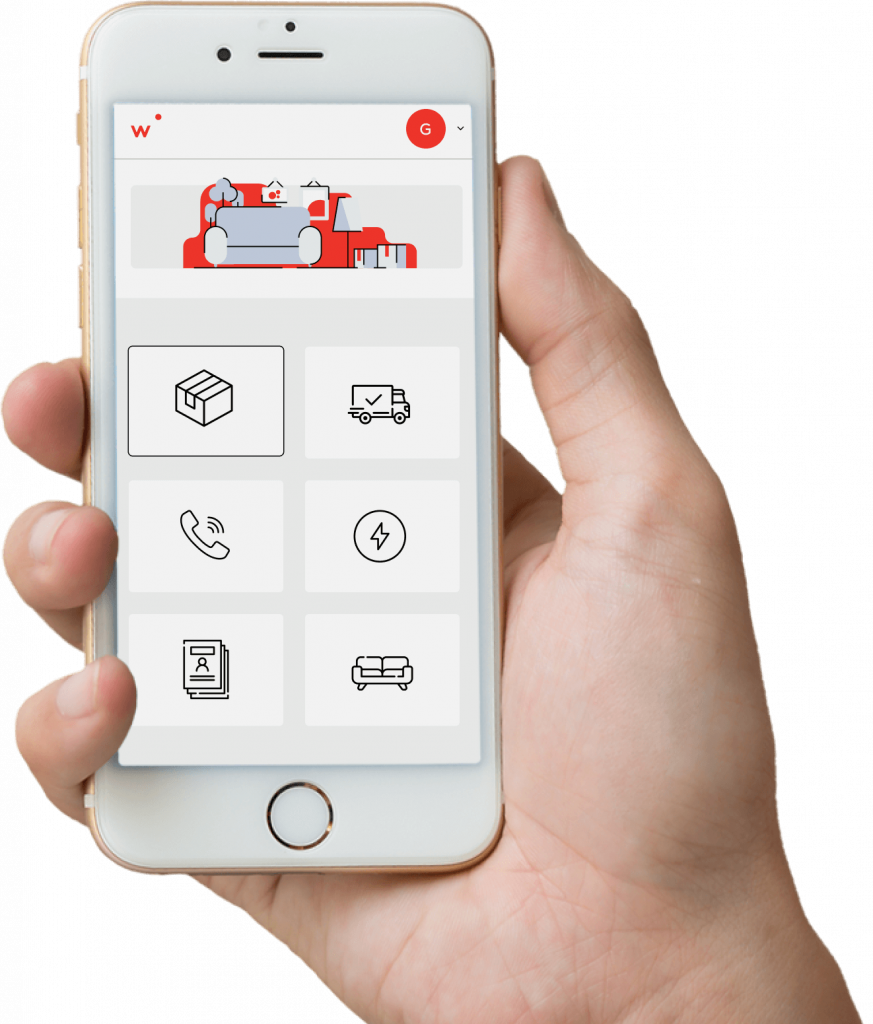 3. Yard Sale or Any Market Platform
Holding a yard sale or a garage sale is a right way of getting rid of your unnecessary junk. Not only does it declutter your house, but you also end up walking away with some cash in the process. Win-win! But sifting through all your belongings can be quite overwhelming. There are so many ways to sell furniture when moving.
Things to Consider Before Selling Your Junk
Sort and organize:

Don't merely dump what you could not donate to charity in your yard sale. Take the time to sort out for items that people would be interested in buying. Organize similar items together, so it is easier for clients to find what they want to buy.

Price it right:

Price something too high, and it may not sell; the price is too low, and you may end up feeling short-changed. Consider visiting some other yard sales in your area to get an idea of how pricing works. When you decide a price, make sure you write it clearly on a board and place it near the items. 

Sell specialty items online:

If you have some special items like furniture or electronics, you can list them individually on a market platform of your choice. A local selling app or a virtual garage sale on Facebook are great ideas to get noticed and sell your belongings. 
4. Repurpose or Upcycle Your Junk
Each one of us needs to do everything in our power to minimize the amount of junk we put in the trash. If you have some items that you think can be used for another purpose, you can contribute to making this world a lot more sustainable. 
Instead of throwing old household items, you can repurpose or upcycle them to use them in different ways. Instead of leaving it to rot and letting it take up valuable space in a landfill, you can give it a makeover. For example, you can cut the top half of a plastic bottle, fill it with dirt and plant your favorite flower in it. For decoration, you can spray-paint the bottle, so it looks pretty too. Another idea is turning your photo frames into serving trays. Think outside the box and be as creative as you can be.
5. Recycle or Throw Away Your Stuff
You can opt for junk removal service companies to take away the junk you want to throw away as it has no better use. They practise eco-friendly disposal measures. If there is anything that they can recycle, the company moves it to their recyclable goods centres. You can request a separate collection to haul away your bulky junk, or you can rent a truck and drop it off at a transfer station/landfill yourself.
From useless gadgets that never get used to piles of clothes that never get worn, or the old skiing equipment you haven't touched in years, getting rid of stuff you don't need can be overwhelming when done by yourself.  By knowing all the options for your unwanted stuff, you can select the one that suits your junk!
Share this article on social media
Check out MovingWaldo's free moving platform and find everything your need for your move. No sign up required!