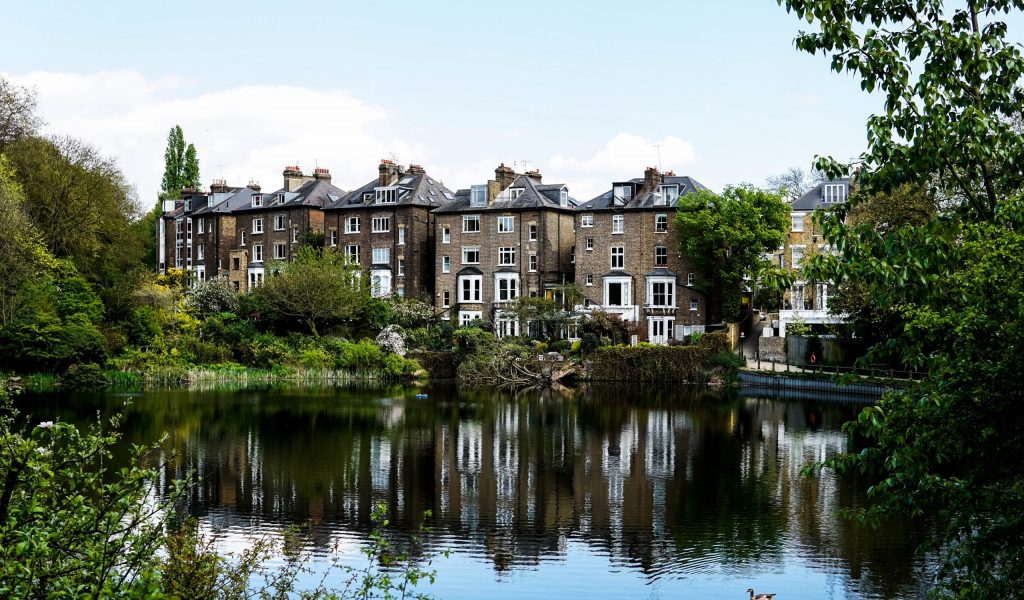 The Best Places to Retire in Canada
You are gradually approaching retirement. With every passing day, you dream of a time you'll get to live free from the daily hustle and bustle of life. A time when you'll finally get to pick up those new and old hobbies while sitting in the comfort of your home in a small and quiet neighborhood or a condo in the center of a vibrant city. Ideally, it is quite difficult to identify some of the best places to retire in Canada. Here you will get answers to the questions you have about security, cost of living, and healthcare which will help you decide where you'd like to retire and enjoy your golden years.
Are you moving and wish you had some help? Check out our free interactive checklist.
Tackle Your Move in Minutes.
1. Save time with every task
2. Access exclusive deals
3. Track your progress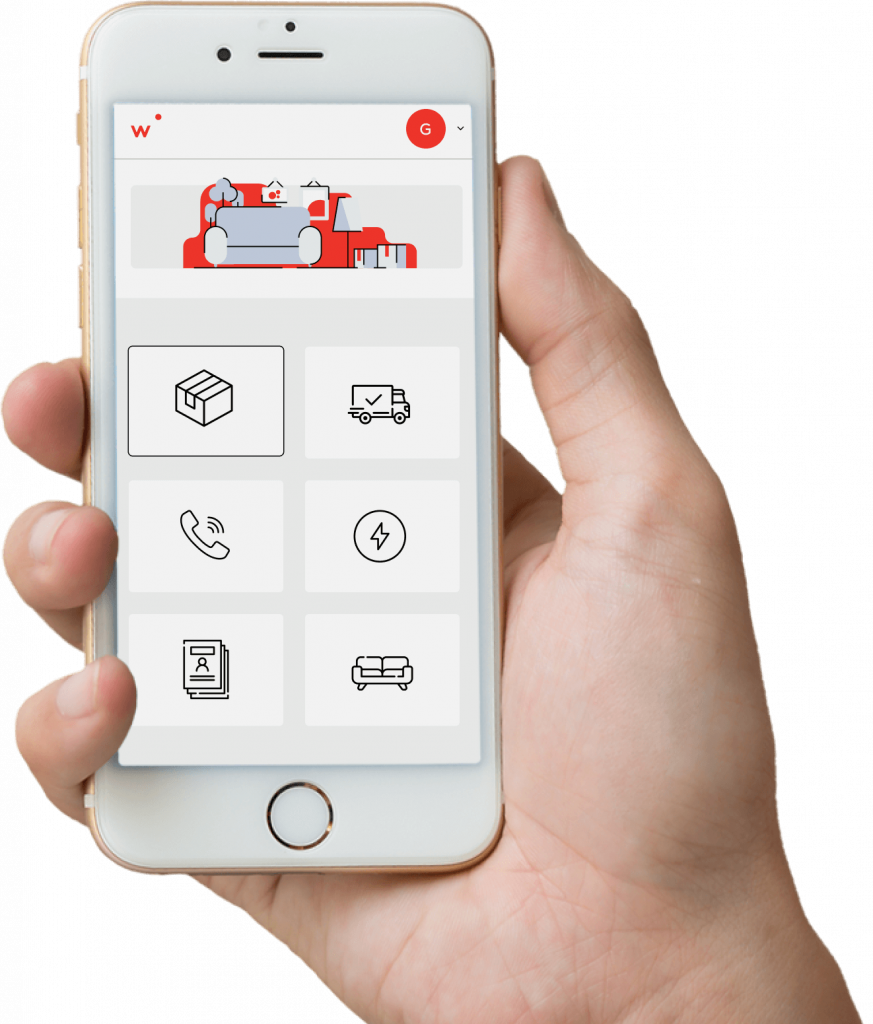 Top 5 Best Places to Retire in Canada
Peterborough, Ontario
Okanagan Valley, British Columbia
Lethbridge, Alberta
Prince Albert, Saskatchewan
Saint-Bruno, Quebec
Read more about them below!
Best Places to Retire in Ontario
The city of Peterborough, with a population of 85,000 residents has many retirement communities, including Chartwell Jackson Creek Retirement Residence and Applewood Retirement Residence, making it one of Ontario's best places to retire. The city has the Peterborough Regional Health Centre, a state-of-the-art hospital providing a wide range of services.
Chatham Kent offers mild weather, which is great because it allows for longer summers and moderate winters. Also, Chatham Kent is only a short drive away from cities like Detroit and Toronto. As a result, you can take advantage of this city's quieter neighborhoods and visit nearby cities as needed.
The Balmoral Place Retirement Community and the Chartwell Georgian Traditions Retirement Community are both excellent retirement communities in Collingwood Residence. There are also two modern hospitals: the Collingwood General Hospital and the Marine Hospital.
Brampton has evolved from a village with around five hundred residents into a bustling suburban city with over 600,000 inhabitants. Brampton's independent living and assisted living facilities meet the needs of its residents physically, mentally, emotionally, and even spiritually. Specifically, the Peel Regional Police (PRP) keeps Brampton retirees and their properties safe and secure, which provides 24/7 security for residents.  
Brighton residents can get help with their elderly needs from Community Care Northumberland and Quinte Access. One thing is certain about retiring in Brighton; there are many senior services. Among your options are the Brighton Computer Club, Brighton Lawn Bowling Club, Croquet Club, as well as many other clubs for seniors.
Best Places to Retire in BC
Okanagan is undoubtedly one of the most sought-after places to retire in BC. Its amazing weather, leisure activities, and relaxed lifestyles are very appealing. If you look forward to spending your retirement golfing, hiking, or biking, then Okanagan valley presents you with some of the best places to retire in BC.
Keremeos is a small town in British Columbia, Canada. It has only around 1,500 residents, with the largest age group being between 65 and 69. This indicates that Keremeos is one of the most in-demand cities for retirees and senior citizens. 
Penticton is another town located in the southern interior of British Columbia's Okanagan Valley. Penticton is also a highly sought-after retirement community in Canada. With seven public beaches, three ski hills, a wide selection of professional golf courses, and Walking, hiking, or cycling trails, among others, Penticton offers a relaxed, calm, and comfortable neighborhood to have the best retirement. 
Many of the best retirement communities in the country are located on Vancouver Island. Mid Vancouver Island is located at the center of Vancouver Island. It has an average temperature of 15-20 degrees throughout the year and is close to the ocean, lakes, rivers, and mountains. Summers are usually warm but not uncomfortable, and winters are rarely below zero, meaning there's rarely snow. 
Surrey has a low cost of living, a diverse population, and a rich and interesting community. It's a wonderful place to retire. You can also find some beautiful beaches along the coast in Surrey, including Centennial Beach, Crescent Beach, and White Rock Beach. There are many shopping malls, hospitals, community centers, non-profit groups, and public parks in Surrey.
Best Places to Retire in Alberta
Compared to the major cities in Alberta, such as Calgary and Edmonton, Lethbridge has a smaller population and lower cost of living. Many people choose Lethbridge for retirement because of its reasonable home prices. Homes in Lethbridge are half the price of those in other large cities. Lethbridge has the most conveniences within walking distance. Hospitals, banks, ATMs, grocery stores, and so on are all nearby.
According to a 2020 RCMP report, Cochrane is the 25th safest community in Canada. As a community, Cochrane is the type where you can become good friends with your neighbors by talking over the back fence or simply going for a walk. The warm and friendly community is a hotspot for retirees. 
Medicine Hat is a great retirement destination. The cost of living and housing there is also relatively low, like Lethbridge. Crime is not a major issue in Medicine Hat. Thus, you can feel safe even if you live alone. The city's lack of serious crime makes it more attractive for seniors and retirees.
Red Deer City is in Central Alberta, and it's close to the Queen Elizabeth II Highway (Highway II), which provides easy access to the rest of Alberta and other parts of Canada. During the summer, residents of the city can also enjoy a lot of fishing at Kin Kanyon and Bower Ponds, two hotspot parks. 
A popular destination in Alberta, Canada, Banff is one of the country's most iconic destinations. Set among the majestic Rocky Mountains, it has been a favorite of retirees for many years.
Best Places to Retire in Saskatchewan
Prince Albert is undoubtedly one of the best places to retire in Saskatchewan and Canada. With a healthcare system ranked in the top 25% of all municipalities, Prince Albert offers some of the best healthcare in the region. The most notable attributes of Prince Albert aside from its accessibility to healthcare are its low taxes and transit-friendly options.
Kamsack is a town in the Assiniboine River Valley, where the White sand River joins the Assiniboine River in the garden of Saskatchewan. Kamsack is a small town with a population of around 1,800 residents. So, if you look forward to retiring in a more closely-knit neighborhood, this is the place for you. Its size, however, does not limit it from having the necessary social amenities for a healthy and secure retirement.
Langham, in Saskatchewan, is located just 20 minutes from the John G. Diefenbaker International Airport. Langham is a safe, clean, and friendly community. It strives to retain its small-town character. Providing quality infrastructure and new development opportunities, Langham is an affordable place to retire.
Warman's desirable residential community attracts a range of residents of all ages. Warman is considered one of the fastest-growing cities in Canada. Therefore, newer, more modern facilities are expected to be constructed in Warman. You will have the opportunity to explore the beauty and growth firsthand when you retire here.
Yorkshire is a great community that prides itself on having affordable and safe neighborhoods. Yorkton was voted the most 'Active-Living Friendly' city in Saskatchewan in a study by the University of Regina. Yorkton provides excellent healthcare and promotes physical activity through a variety of cultural and recreation programs. 
Best Places to Retire in Quebec
Quebec has some of the best retirement-friendly cities in Canada, including Saint-Bruno. Featuring relatively affordable housing and plenty of greenery, Saint-Bruno is a safe and quiet place to retire.
The city of Joliette is located 50 kilometers northeast of Montreal. Joliette is known as a welcoming city for retirees as it offers many senior services. It is nearby hospitals, shops and most essential services are accessible by bike or on foot. Joliette is also considered one of the safest cities in Quebec.
When you retire in Saguenay, Quebec, you can take advantage of affordable properties, reliable transportation, and high-quality health care. The city's railway services provide easy access to most of the city's attractions. Saguenay, Quebec, has grown into a popular destination in Canada since its founding in 2002.
With a population of 14,000 residents, Sainte-Adèle is a unique location for fine dining, concerts, art galleries, summer theatres, the Zénon-Alary Museum, and festivals, bicycle trails, pedestrian walks, golf courses, horseback riding centers, snowmobile trails, three downhill ski centers, and cross-country ski trails. It's an exciting, yet peaceful place to retire.
The quality of life in Granby is exceptional, and it is a wonderful place to retire. You will have immediate access to many services, enjoy a pleasant outdoor environment, wonderful parks, and live in a safe and healthy environment. 
Top 5 Cheapest Places to Retire in Canada
Popular Question: How Much Do I Need to Retire in Canada?
When wondering how much you need to retire in Canada, it's important to consider your expenses first. The amount you will need to retire will depend on how much you spend in relation to:
Rent/mortgage

Property taxes

Utility bills

Groceries

Recreational activities & hobbies

Transportation

Insurance and healthcare 

RRSP amount or savings
The government pays retired seniors of 65 and over in Canada monthly stipends to complement income. There is no simple answer to how much money you will need to retire as it depends on how much you consider to be enough. Retirees over 65 in Canada are subject to a maximum payout of $635.26 per month under the Old Age Security (OAS) program.
The information you have read on the best and cheapest places to retire in Canada should help you make a more informed decision about where you want to spend your retirement. You might need to downsize if you choose a retirement home. There are cities and towns in every province of Canada that can meet your needs and preferences. Choose a city or town that speaks to you and enjoy your retirement.
Need some assistance with your move? Our Senior Moving Checklist has everything you need to stay organized throughout your move.
Share this article on social media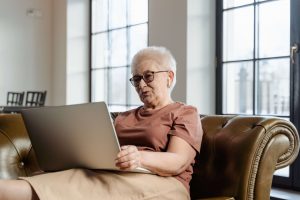 Daily Living
The Complete Guide to Downsizing for Seniors Moving to a Retirement Home When a senior retires, they are either faced with wanting to move or having to move to a retirement home. Reasons why seniors move
Read more »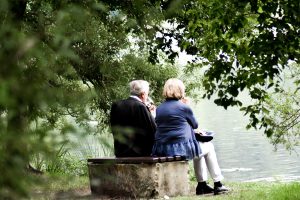 Daily Living
The Best Places to Retire in Ontario If you're coming close to retirement age, you might be thinking about where exactly you want to downsize and retire. People live near or in major cities because of
Read more »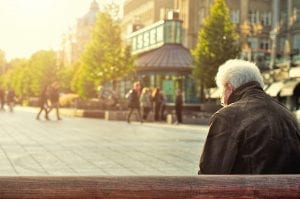 Moving tips
Moving your loved one is indeed a stressful event. When it comes to moving a senior to a residence or retirement home, often become a daunting challenge for many.
Read more »
Check out MovingWaldo's free moving platform and find everything you need for your move. No sign up required!