Where to get free moving supplies
Moving house can be a stressful and expensive process. Discover expert tips to minimize your expenses and make your move smoother. You can easily get your hands on free moving supply simply by asking around and going  to the right places. From the obvious items such as boxes, tape and packing paper to less obvious items such as bubble wrap, custom size boxes and cleaning supplies, you'll find a place to get them for free or cheap. 
Moving Supplies for your move
Why is moving so expensive?
The process of moving house can be incredibly expensive. You've already spent what feels like an obscene amount of money on buying the house so the extra costs incurred in the moving process may come as a shock. Why is moving sometimes so expensive?
Packing and unpacking

. Hiring movers is often one of the most expensive aspects of moving. Although you can DIY the process, if you feel that you would benefit from movers, have a look at this list of

cost effective moving companies

.

 

Crating Services.

Some of your most valuable items may simply be too fragile to risk transportation along with the rest of your belongings. In these cases, you may need to pay extra to have a crate custom built to ensure the safe journey of your valuables. 
Storage

. Moving isn't always a smooth process, sometimes timelines don't align between moving out and moving in. In these cases you may need to hire a

storage unit

to keep your things for a short amount of time.

 

 

Furniture assembly and disassembly.

Although this isn't a compulsory cost, not everyone has the skills needed to take down and set up their furniture. Many movers charge extra for this feature.

 

Packing Supplies.

Even if you decide to do your entire move on your own, you're still likely to incur costs on packaging supplies. Keep reading to see how to minimize these costs.
What affects moving prices?
All moving experiences are not equal, there are many factors that can affect the cost of your move. Here are some of the top contributing factors to moving costs:
Where

. Where you move is largely gonna dictate the cost of your move. Unsurprisingly, if you're moving further away, your movers are going to charge you a premium for the distance they are travelling. 

 

When.

Believe it or not, when you move can also affect the price of your move. Moving services will often charge higher prices on the weekend or during the summer as these are the most popular times to move house.

 

What

. What you are packing to move also contributes to the calculation of the price. If you decide that you absolutely need to take everything with you, your cost will be higher as you have more things. If you feel like you can declutter to

get rid of some of your junk

, your overall moving cost will be cheaper. 
How can I get free packing supplies?
One of the easiest ways to minimize the cost of your move is to optimize the packing process. Finding your own moving supplies such as boxes, bubble wrap and tape can greatly curb your overall costs. Being thrifty and resourceful will really help you in this situation. Finding free moving boxes and supplies is a lot easier than you think!
Where can I get free bubble wrap?
Bubble wrap is an integral moving supply as it helps you protect your valuables in the packing process. However, sourcing bubble wrap from hardware stores or moving companies can prove costly. 
Here are some of the top spots to find free bubble wrap:
Friends and Family.

The first port of call to get any kind of free supplies for your move is friends and family as they are most likely to help you out free of charge. Anyone in your life that has moved house recently might have kept some of their moving supplies, or might just have what you need lying about the house. There's no harm in asking.

 

Online.

The internet is a brilliant source to get free things. Putting up ads on community groups asking for free bubble wrap or trolling on facebook marketplace may be all you need to secure yourself some free packing materials.

Stores

. Although free bubble wrap is harder to get from stores than boxes are, it's still worth a try. If you have local stores that are likely to have received shipments that contain bubble wrap for safety reasons, give them a call to see if they have any they can give you. Think local antique stores, furniture stores or warehouses.
Where can I get free moving boxes?
Boxes are arguably the easiest things to get hold of free of charge. The best thing about this is that you don't necessarily need specific moving boxes, you can use any kind of box and turn it into a moving box. 
Here are some of the easiest places to find free moving boxes: 
Stores.

Similarly to bubble wrap, local stores are a brilliant place to get boxes for free. Luckily, far more stores will have a surplus of boxes to give away than they do bubble wrap. Think about going to

grocery stores, liquor stores or office supply stores

as their shipments come in an array of different sized boxes that just get thrown away otherwise. 

U-Haul Customer Connect

. The moving service U-Haul offers a great service that allows customers to drop off and pick up free boxes from other movers. Simply go to one of their locations and ask for some free boxes, it's that easy.

Family and friends

. Again, family and friends are the easiest and quickest means to obtaining free boxes. You've won the lottery if they've got moving boxes

and

bubble wrap.

Recycling centres. This is an option that many people don't think of. Recycling centres often have empty boxes lying around that are free to take. You could kill two birds with one stone by taking your unwanted junk to throw away and picking some boxes up at the same time.
What can I use in my house as packaging supplies?
Another great way to save money is to use what you have at home when packing up all your belongings. Boxes and bubble wrap are not your only options when it comes to packing!
Here are our top tips on how to use household belongings for your move:
Suitcases

. A suitcase is a brilliant alternative to a box. You are going to need to move the suitcase with you anyway, so why not use it for packing. Instead of putting your clothes in boxes, fold them up and fit as many as you can into your suitcases. 

Bags

. When you're clearing out your kitchen for your move, don't throw away those trash bags that you have stashed at the back of your cupboard. Plastic bags are another great way to transport your clothes. It is a simple and easy solution. 

Drawers and Wardrobes

. If your drawers and wardrobes are not built in and you plan on putting them in the truck to move with you, they can store everything that is already in them. You don't need to take anything out, just leave your belongings in there and you save space and time as you don't need to fill them when you get to your new house. 

Paper

. If you're struggling to get hold of bubble wrap, you can always use paper to keep your valuables safe. Newspapers can work as packing paper if you stuff it in your boxes to avoid breakages.

Clothing and Socks

. These can also be used as packaging fillers to keep your fragile items safe. Stuff your boxes with clothes for extra security.
Are you moving and wish you had some help? Check out our free interactive checklist.
Tackle Your Move in Minutes.
1. Save time with every task
2. Access exclusive deals
3. Track your progress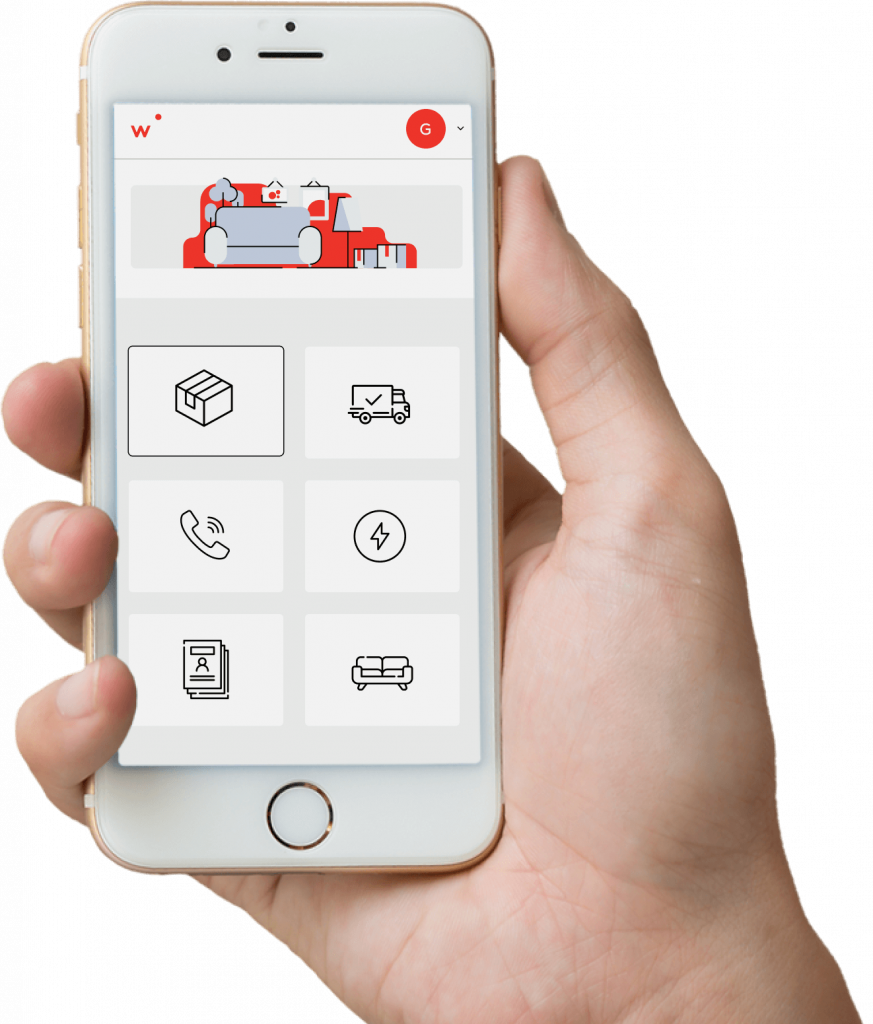 Where is the cheapest place to buy moving supplies?
Although there are options for you to get free moving and packing supplies, sometimes you don't have the time to run around looking for these free supplies. Here are the top three most cost effective places to get buy boxes and cheap moving supplies.
Wholesale companies are a great option to get moving supplies as they generally sell at a price lower than the recommended retail price (RRP). A quick google search will bring up wholesale dealers in your area, with most willing to deliver directly to your house. This is a brilliant stress-free and cost effective solution. 
It might be useful to contact the company who is helping you move house as they likely have boxes and other supplies that you can purchase from them in order to pack up all your stuff. Since you're a customer, they may be more likely to negotiate with you on price.
Although Amazon is not necessarily cost effective, they have one of the most comprehensive inventories of some of the best moving supplies. This is the ultimate option for ease, as the stress free service that Amazon provides is often needed in the middle of an already stressful move. Simply order your boxes and get them delivered the next day!
Moving house is an expensive and stressful process. Although alleviating the stress is largely impossible, you can definitely work on the cost of the process. There are multiple options available to you to help you obtain either free or cheap moving supplies. 
If you're willing to put in the time to contact local stores or post ads online, you'll be able to find free boxes and other supplies to help you move and minimize your moving costs.
Moving is often synonymous of stress, long administrative tasks and a significant waste of time and money. MovingWaldo helps you solve all these problems in just a few clicks! After some shameless self-promotion, we invite you to discover our free moving tools available to all.
Update accounts
Connect Internet, TV and Phone.
Secure home and auto insurance
Transfer utility
Find resources, checklists and more.
We brings together more than 700 organizations across Canada with a single and simplified form.
Share this article on social media
Related questions from the community
Have a question about your move? Ask our community.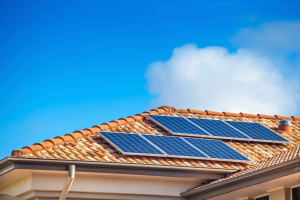 Address Change
EDF Change of Address: Ultimate Guide How to change your address with EDF When looking to change your address with EDF, you have 2 options to pick from: Online through your online account or on the
Read more »
Check out MovingWaldo's free moving platform and find everything you need for your move. No sign up required!