11 Things to know when Moving to Quebec QC
There are multiple reasons why you might decide to move to Quebec; it might be for a new job, school or just for a change. No matter the circumstance you are in, moving to another province can be new and exciting! However, taking this leap can be stressful at times. Therefore, it is normal to feel slightly intimidated by the thought of moving to a new province. To help you alleviate some of this stress, we have compiled different questions that you might have when moving from Ontario to Quebec, to help you make your move the simplest and stress-free as possible.  Hopefully, by the end of this article, we have answered some of your more significant questions about your move to Quebec!
1. Should I know French before moving to Quebec?
The 2016 census concluded that 10.6 percent of the population in Quebec speaks English as a mother tongue, and forty-five percent of Quebecers can speak both English and French. That being said, if you only speak English, there might be a language barrier. However, most of the time you will be able to communicate in English, especially in larger cities such as Montreal. So, make sure to lend an ear to the famous "bonjour/hi!"
Many regions in Quebec are welcoming and offer a variety of job opportunities. Yet,  it will be difficult to secure employment if you don't know French, especially outside of Montreal. For example, in the service industry, you must know French. According to the Charter, every person in Quebec has the right to be served in French. Meaning workers who deal with the public have to know French well enough to communicate with the public in French.
That being said, finding a job in Quebec as someone who speaks English is not impossible, but it can be a challenge. Being able to speak French is a tremendous asset. Therefore, check with your employer before you move to see if your company offers French classes. Learning the basics in French can prove to be extremely rewarding. We encourage you to learn more about language discrepancies in the workplace. Plus, the Quebec government provides good resources to learn more about working in the province.
2. What are the first steps to take upon arrival in Quebec?
Below you will find out about the first administrative steps you should take upon your arrival in Quebec.
3. Where should I live in Quebec?
One of the first steps you make when you arrive will be to find housing. You should take the time to fully inform yourself about all the concerns that you may have regarding housing in Quebec. Ask yourself the following questions: what type of house are you looking for? In what price range? What best suits your needs. Fully informing yourself will save you time and money.
In fact, the majority of people moving to Quebec settle in Montreal. It is a beautiful city where you can find employment opportunities, green spaces, rich culture and lively student life! If you decide to move to the metropolis, you should first learn about the best neighbourhoods in Montreal.
Fun fact – out of the ten cheapest cities to rent an apartment in Canada, eight are located in Quebec.
4. What is the cost of living in Quebec?
The cost of living varies on whether you are looking to live in the city or a small town. Cities such as Montreal and Quebec City are more expensive to live in, while small towns can be much more affordable!
In comparison to all the major cities across Canada, Montreal has the lowest rent. According to the Montreal Gazette, the average rent in Montreal is $877, compared to Toronto, where a one-bedroom apartment in the city goes for an average of $1,463.
For more information, check out our articles on the cost of living in Montreal.
Although rent may be cheaper, taxes are higher in Quebec. Quebec has the highest tax rate in the country. According to the Montreal Gazette, Quebecers pay 16 percent provincial income tax on amounts up to $41,095. Include that in the federal rate for the same bracket (15 percent); this causes you to lose almost a third of your paycheck in taxes.
If you are a student, you should know that Quebec Universities have the lowest tuition rates in the Country. Also, according to McLean's, Universities in Quebec are the most affordable for students who move away from home.
5. How to understand Montreal's street signs?
Sorry, no one can help you with that…
6. Renters: How do I find an apartment in Quebec?
Browse ads on websites such as Kijiji and Craigslist once you have determined where you want to move to. Understanding Quebec's Kijiji and Craigslist adverts may seem like a challenge! Here is an excellent
glossary
that you understand the Quebec rental vocabulary, such as 4 ½, semi furnished, square footage, etc. Before making up your mind on permanent housing, browse through the neighborhoods located in your city. When browsing neighborhoods make sure to be aware of their proximity to work, school, public transport (
STM
in Montreal and
RTC
in Quebec City) and other services.
Take into consideration that the cost of a new home or apartment will vary depending on the neighborhood you are moving to.
7. Renters: How do Quebec leases work?
When you find the perfect future home, you will be required to sign a lease. Before signing you should know, the lease and building rules must be written in French unless the landlord and tenant agree on another language.
The majority of the time, the contract debuts July 1st and ends on June 30th the following year. The lease will include the cost of rent, the payment date and the charges that are included or not (Electricity and Internet)  It is important to note that you are not required to give last month's rent to your landlord.
Once you have signed your lease, don't forget to take out a tenant insurance policy. Renter's insurance covers your belongings (your TV, clothes, jewelry, etc.) and it is affordable. Take the time to get home and auto insurance quotes and compare coverage and prices available in Quebec.
8. Who do I subscribe to electricity and Gas in Quebec?
Once you have signed your lease and you are ready to move, contact Energir or
Hydro-Quebec
for gas and electricity. Hydro-Quebec is a public utility that manages the generation, transmission and the distribution of Electricity in Quebec.
9. How do I get Internet and TV plan in Quebec?
Make sure to schedule a date with your internet provider before you move, so you are not stuck without internet for weeks on end. Whatever the province you are moving from, the current internet provider that you utilize might not service your new home in Quebec. To compare different rates, you can consult your MovingWaldo account to learn about the plans available at your postal code.
10. Where should I buy different errands in Quebec?
For food, depending on your area, you will be able to access either local family owned grocers as well as large grocery chains.
For alcohol, the SAQ has the largest selection. However, 'Depanneurs' (Corner stores) will also have a small variety. At depanneurs, you will be able to purchase alcohol until 11 pm.
For personal care, prescriptions and cosmetics Jean Coutu, Pharmaprix/Shoppers Drug Mart, and Uniprix will carry these necessities.
For home hardware, stores like Rona, Home Depot, Canadian Tire will have all the necessary tools for your at home DIY projects! Crafty DIY projects are sometimes key to making your new place feel like home.
11. What to do in Quebec?
Quebec has an abundance of things to do, different blogs in your area such as
MTLblog
and
Narcity
will keep you aware of different year-round activities! Altogether, Quebec is an exciting part of Canada to live in. Hopefully, this article has shed light on some of the questions you may have in regards to your move to Quebec!
Moving is often synonymous of stress, long administrative tasks and a significant waste of time and money. MovingWaldo helps you solve all these problems in just a few clicks! After some shameless self-promotion, we invite you to discover our free moving tools available to all.
Discover Montreal's Top-Rated Movers
Update accounts
Connect Internet, TV and Phone.
Secure home and auto insurance
Find resources, checklists and more.
We bring together more than 700 organizations across Canada with a single and simplified form.
Share this article on social media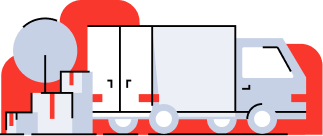 Compare the Best Moving Services available at your address!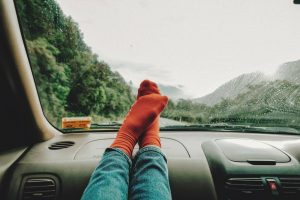 Address Change Guides
The Quebec Automobile Insurance Corporation (SAAQ) goal is to protect car owners from potential risks, as well as likely violations to rules and regulations. By law you are obliged to advise the SAAQ of your move. If you do not communicate to the SAAQ that you have, you could receive a hefty ticket.Here is how you can inform the SAAQ about your new address.
Read more »
Check out MovingWaldo's free moving platform and find everything you need for your move. No sign up required!