11 Things to know when Moving to New Brunswick
Are you considering moving to the Canadian province of New Brunswick? Are you stressed out about all that you'll have to do in preparation for the migration? If so, you've come to the right place! New Brunswick is a beautiful Maritime province replete with rivers, mountains, pine forests, and the glorious Bay of Fundy where travelers from around the world enjoy whale-watching. It has several cities brimming with opportunities and is an overall great place to settle into. However, the prospect of shifting to a new province is always accompanied by stress and concerns. Where will you meet your food and medical requirements? How will you get a driver's license? How will you find an apartment? In this article, we'll take you through every step of the migration process and answer all your pertinent questions. By the end of this article, you'll be completely prepared to embrace the New Brunswick way of life
.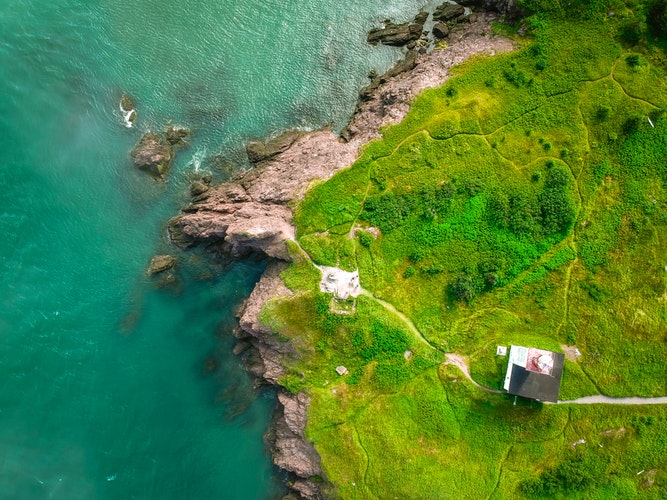 What are the first steps to take upon arrival in New Brunswick?
Before all else, you must handle all necessary administrative tasks to make your stay in New Brunswick stress-free.
Apply for a Medicare health card from the Government of New Brunswick.
Apply for a driver's license from the Government of New Brunswick.
Change all your officially listed addresses. In order to do this, start by downloading a New Brunswick address change checklist or accounts that need to be canceled. Instead of having to notify all the relevant public and private organizations individually (which can be time-consuming), you can use MovingWaldo's free service to centralize address update procedures.
If you are migrating from outside Canada, you'll also need to apply for a cell phone plan. More on that later.
Where should I live in New Brunswick?
New Brunswick doesn't have large metropolitan cities like Vancouver and Toronto. With 80% of its land covered in forests, it is mostly meant for people who prefer rural pastoral towns. The following are some of the best cities to live in New Brunswick.
Fredericton: Fredericton is the province's capital city, a metropolitan area with a population of 58 220 residents. In recent years, the city has seen a boom in IT-based businesses. This city is quite affordable and you can rent an entire house for just about $750. 
Moncton: With a population of 85 198 residents, Moncton is New Brunswick's biggest city. This is a thoroughly bilingual city with 30% of its inhabitants being French-speaking.
Dieppe: If you want to live in a coastal metropolitan city that's also close to nature, this is your best bet. Dieppe is known for its European-styled architecture and its proximity to nature trails, parks, woodlands, and even a beach! This unique location has resulted in Dieppe becoming one of the fastest growing cities in the province.
Riverview: Located south side of Petitcodiac River, Riverside is a quiet town with a population of just 19,000 people. The town is surrounded by rivers and forests with great trekking and hiking trails.
Rothesay: Located in the Kennebecasis Valley, this suburban town is perfect for families as it is one of the safest places to live in Canada. It has a Crime Severity Index (CSI) of only 18.25 compared to the national CSI of 72.9.
How do I rent an apartment in New Brunswick?
You can find apartments for rent using online platforms like Kijiji and 4Rent. You can filter your options in these platforms on the basis of budget, location, and property type to find a suitable accommodation.
If you want to split the cost of the apartment and also find a companion, you can scout for some roomies via online platform EasyRoommate.
Be sure to get an apartment that is close to your place of work or education. Also, check to make sure that public transportation is available in close proximity. You might find cheap and attractive apartments in the city outskirts, but it's more important for them to be accessible. Once you have signed your lease, don't forget to take out a home insurance policy. Renter's insurance covers your belongings (your TV, clothes, jewelry, etc.) and it is affordable. Take the time to get home and auto insurance quotes and compare coverage and prices available in New Brunswick.
How do New Brunswick leases work?
In New Brunswick, there are four types of leases or tenancy agreements:
Fixed Term: This is signed for a specific period of time and the lease automatically ends at the end of that period. It cannot be terminated earlier.
Week-to-Week: These are renewed on a weekly basis and the notice period is one complete week before the next due date.
Month-to-Month: These are renewed on a monthly basis and the notice period is one complete month before the next due date.
Year-to-Year: These are renewed on a yearly basis and the notice period is three complete months before the next due date.
For specific information, you can refer to Form 6 Residential Lease. If you get a roommate, you should get them to sign a Roommate Agreement Form.
How does public transportation work in New Brunswick?
New Brunswick has a very well-developed public transportation system. You have the following options:
Rail: VIA Rail provides a round-trip rail service thrice a week. It stops at Moncton, Miramichi, Bathurst, Campbellton, and other smaller towns and cities as well.
Ferry: The Department of Transportation operates a number of ferry services all year round to various ports in the province.
Bus: Intercity bus services are available in several of the big cities in the province. The biggest provider of bus service is Maritime Bus. Other providers include Saint John Transit, Fredericton Transit, and Codiac Transit.
Ridesharing: As of now, popular ridesharing app Uber is not available in New Brunswick. However, you can instead avail of a local carpool service called CarpoolWorld.
Who do I subscribe to for electricity and gas in New Brunswick?
How do I get internet and a cell phone plan in New Brunswick?
Internet: Some of the biggest internet service providers in New Brunswick are Bell Aliant and Rogers. You can compare the different internet providers near Fredericton or near Moncton 
Cell Phone Carriers: The best cell phone carriers in New-Brunswick are Bell, Rogers, and Telus. You can compare their respective cell phone plans at PlanHub.
Where should I get food, alcohol, and different amenities in New Brunswick?
Food: New Brunswick is known for its seafood, oysters, and maple syrup. If you enjoy eating local food, you can refer to an online directory of local foods in the province at BuyLocalNB or ACORN Database. You can also get information on your local farmer's markets at New Brunswick Community Farmers Market.
Alcohol: The legal drinking age in New Brunswick is 19 years old. The primary supplier of liquor in the province is ANBL. You can use their store locator to find an ANBL store near you.
Prescription Drugs: If you want to access a physician or prescription drugs, you can contact the College of Physicians and Surgeons of New Brunswick for information. You can also find medicines in national pharmacy brand Shoppers Drug Mart, which is available everywhere in the province.
Cosmetic Products: You can purchase cosmetic products from major retailers Sephora (available only in Dieppe and Fredericton) and Shoppers Drug Mart.
Hardware and Tools: If you need hardware and tools home-delivered, you can use an online platform called Home Hardware. If you want to browse necessary items at a brick-and-mortar departmental store, you can locate your neighborhood RONA (available in Edmundston and Saint-Quentin) or Canadian Tire.
What to do in New Brunswick?
The following are some of the major sights and attractions in New Brunswick.
The most popular attraction in New Brunswick is the Fundy National Park in the Bay of Fundy. This location experiences some of the highest tides in the world measuring 19 meters.
Embark upon a kayak tour of the Hopewell Rocks at high tide.
Go to St. Andrews-by-the-Sea and embark upon a whale watching expedition at the Bay of Fundy.
Visit Grand Manan Island by ferry from Blacks Harbour.
Dig your toes into the sand and hit the beaches of Kouchibouguac National Park.
Fun and unique trivia about New Brunswick
Grand Falls Gorge is the largest waterfall in the province, measuring 70 meters high and located in a 1.5 kilometers long gorge.
The Hartland Covered Bridge in Hartland is the world's longest covered bridge, measuring 390 meters.
The Bay of Fundy is home to 12 different species of whales and a variety of sharks including threshers, makos, porbeagles, and the Great White Shark.
The town of Shediac is home to the world's biggest lobster (sculpture), measuring 10.5 meters in length, 4.5 meters in height, and weighing 90 tons. The town is fondly called "The Lobster Capital of The World."
New Brunswick is home to "Old Sow", the second-largest whirlpool in the world. It's located between Deer Island and Indian Island and can be viewed from Eastport, Maine.
I hope you enjoyed this article and that it has prepared you for your move to New Brunswick!
Moving is often synonymous of stress, long administrative tasks and a significant waste of time and money. MovingWaldo helps you solve all these problems in just a few clicks! After some shameless self-promotion, we invite you to discover our free moving tools available to all.
Discover trusted movers
Update accounts
Connect Internet, TV and Phone.
Secure home and auto insurance
Find resources, checklists and more.
We bring together more than 700 organizations across Canada with a single and simplified form.
Share this article on social media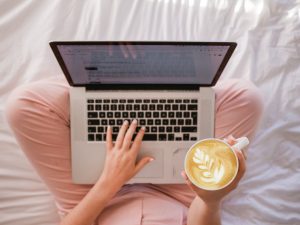 Daily Living
New Brunswick Utilities: How Much Does It Cost for Electricity, Water, Gas, Internet, Cable & Home Phones in 2023? What Are the Average Utility Costs in New Brunswick?              The average utility costs in New Brunswick
Read more »