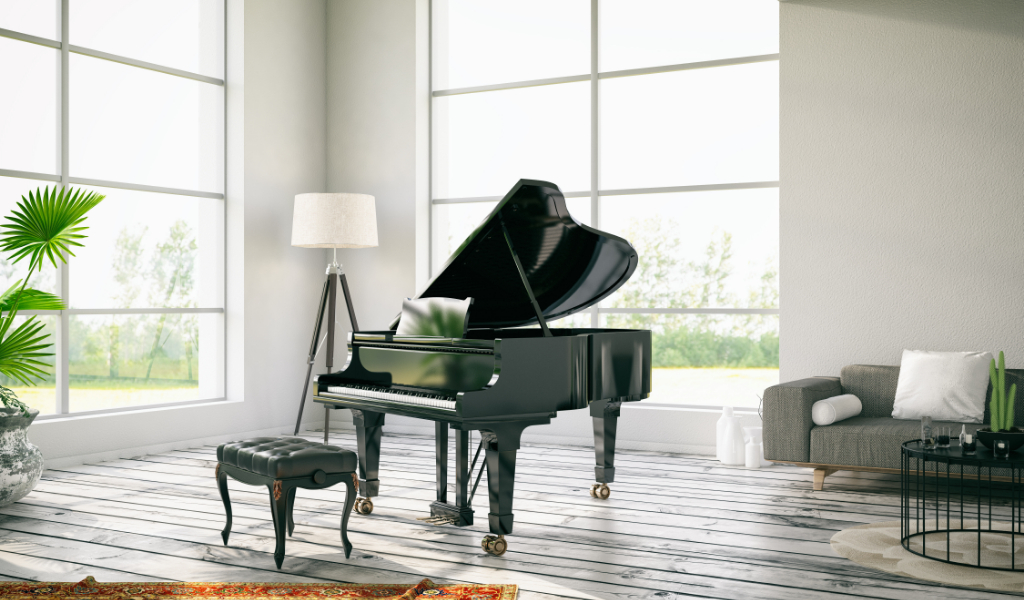 Piano Moving Costs: Baby Grand Pianos, Upright Pianos, Grand Pianos & More!
How much does it cost to move a piano?
To move a piano locally, it costs between $150 and $450, or more depending on the type and size.   
Moving can be an immense hassle, and equipment as delicate, valuable, and treasured as a piano needs to be moved safely. When you have several other things to worry about, hiring a piano mover is a convenient plan over moving the piano yourself. With the right tools that can navigate your piano through difficult terrains, piano movers considerably reduce the risk of damage. You're probably wondering how much does it cost to move a piano? Read along to find out. 
Are you moving and wish you had some help? Check out our free interactive checklist.
Tackle Your Move in Minutes.
1. Save time with every task
2. Access exclusive deals
3. Track your progress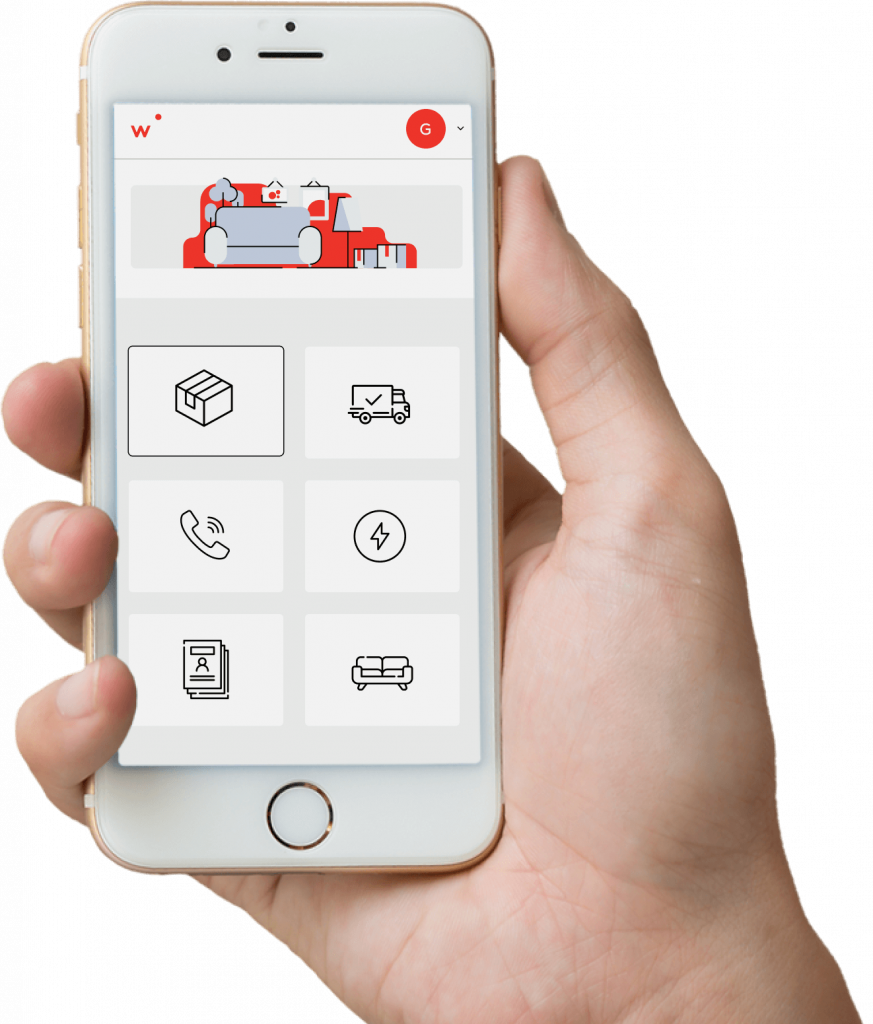 Factors influencing piano moving costs
Selling your house doesn't look like a big deal until you realize how much you have to pay on the closing table. The payable amount includes agent commissions, closing costs, and home inspections. The 'process of selling' takes about 15% of what the house sells for, meaning that realtor and closing costs add up to 15% of the sale price.
Each type of piano has a different weight and size. Generally, specialized tools are needed to move large and heavy pianos, because their parts need to be removed during transport. The larger and heavier the piano, the costlier the moving process as certain kinds of equipment are required. 
Like all moving costs, the number of miles of your move can greatly influence your overall piano moving cost. A local move will be cheaper compared with the long-distance one.
The average local moving rate per mile is around $1.20 to $2.50 and the average rate for long-distance moving per mile is $2.75. Most moving companies will want to know the distance of your move before they quote their prices.
Where you want to place the piano in your new house will affect your moving cost. For example, elevating it upstairs might require disassembling and reassembling its parts, which will increase the price. Similarly, tight hallways can also be a problem in moving a piano, and companies will charge an additional amount to deal with that. 
At either location, any kind of obstacles that could potentially increase workload will have an impact on your piano moving cost. It could be difficult terrain, sharp turns, or grass/gravel walkways upon which moving your piano takes more effort than usual. 
(*Top Move & HomeServe)
Cost to move a grand piano
The average cost for a local move is around $350. The average cost to move a grand piano to a nearby state (about 400 miles) is usually around $1000. Moving it across the country may cost you as high as $3000, due to its unique shape and huge dimensions. 
Since grand pianos are horizontal models, they take up more space in moving trucks and are difficult to navigate through narrow hallways. 
Grand pianos are 4-7 feet tall, 5-10 feet long and weigh 600 to 1200 pounds, so it usually takes more than 2 people to move them. Certain parts need to be dismantled for proper transportation, thus the cost to move it is greater than that of moving the upright one. 
Locking belts, a piano skid board, movers pads, and a moving dolly are some special equipment needed to move a grand piano. 
(*Firx & HomeAdvisor)
What is the average cost to move a grand piano? 
The average cost to move a grand piano for a local move is $350.
Cost to move a baby grand piano
The cost to move a baby grand piano locally is around $250-$650 and $650-$2000 for long distances. The average rate per mile is around $1.20 to $2.50 and the average rate for long-distance moving per mile is $2,75.
A baby grand piano is similar to the horizontal grand piano, except that it is smaller in length. While a grand piano is 5-10 feet long, baby grand is 6 feet long at maximum. 
Like grand pianos, baby grand models have a large base and are a bit complicated to move, needing special supplies. The piano transit shoe board or a piano skid board is required to move a baby grand piano.  Besides, locking belts, pads, and a 4-wheel moving dolly is also needed during the moving process. 
(*Coach House Pianos & Mozartproject)
What is the average cost to move a baby grand piano? 
The average cost to move a baby grand piano for a local move is $450.
Cost to move an upright piano
Upright pianos are the classic, about 3 feet tall, and 9 feet wide, with an approximate weight of 300 to 900 pounds. This includes all the four types, studio, console, and spinet along with the standard upright piano. Since upright pianos are vertical models, they are relatively easier and hence cheaper to move.
The keyboard and the body need to be protected and a large dolly, at least half the size of the piano, is required to move it. It is advised that you cover the piano fully before moving, to ensure that it is safe from dents and damage.
It will cost you between $150 to $350 for a local move depending on if stairs, elevator, or tight spaces are involved. For long distances, an upright piano move costs around $500 to $800 for about 400 miles. 
(*Fixr,HomeServe, HomeServe ) 
What is the average cost to move an upright piano? 
The average cost to move an upright piano for a local move is $250.
Cost to move an electronic piano
Electronic pianos are the most versatile and portable pianos. Upright electric pianos do not have a cast iron harp, so their weight is less compared with acoustic pianos. The moving cost of an upright electronic piano is $100 to $200 locally, and $300-$500 for long-distance moves. 
Grand electronic pianos might require a piano skid board to navigate it through.
You can move a digital piano yourself as it is less delicate and there are fewer chances of getting it out of tune. However, at any moment you feel like your instrument is unsafe, call a professional to do the move. It will cost you a few hundred dollars but will protect your piano from damage. 
(*Piano Reviewer & Xpress Movers)
What is the average cost to move an electronic piano? 
The average cost to move an electronic piano for a local move is $150.
What to look for in a piano moving company
Moving a piano is a sophisticated task. You don't want to compromise on the safety of your treasured heirloom nor do you want any damage to either of the locations. To do so, looking for high-quality professional movers is important. 
Before you hire a piano moving company, always look at their level of experience and expertise, their online reviews, the insurance they offer and their rates. 
A professional moving company will always ask you about the model, size, shape, and height of your piano before they close the deal. They do so to make a rough idea of how likely it is to sustain damage. Some companies claim 100% safety without proper tools, which is plain overconfidence, and usually does not prove right. 
The experience of the moving company matters the most. Look for a company that has a few years of expertise in this regard, and has moved at least 50 pianos. Go through the customer reviews too.
Make sure the company is fully insured. The helpers are ensured workmen compensation insurance, and trucks are ensured automotive insurance. This way if any mishap occurs during the move, the company will be able to cover it. 
(*Forbes & Piano Movers of Texas)
FAQ - Frequently Asked Questions About Piano Moving Costs
How much does it cost to move a piano upstairs?
Moving a massive and heavy piano upstairs is an arduous task. For a local move, It usually costs an additional $40 to $100 per flight of stairs, depending on if the staircase is straight or curved.  The cost will increase according to the floors you want to elevate it to. 
It may vary according to the type of piano you own as well. An upright piano will cost around $5 per stair, while a grand piano may cost between $10 to $20 per stair. 
(*HomeServe & HomeGuide) 
What is the average cost to move a piano locally?
The average cost to move a piano locally varies from $150 to $600. It includes the base rate, usually $50-$75, the cost per mile, that is, $1.2 to $1.5 per mile,  the cost per stair, ranging from $5 to $20, and additional costs like insurance, storage, and rush fee. For upright pianos, the total cost is between $150-$300, while for grand pianos, it may go to $300-$600.
(*HomeServe & Top Move)
What is the average cost to move a piano across the country?
The average cost to move a piano across the country is around $1000-$3000. Since it is a very long-distance move, the base rate, the rate per mile, and additional costs of insurance and storage are higher. The cost per mile could range from $2.5 to $10, depending upon the terrain of the route. 
(*HomeServe & HomeGuide)
What is the average cost to move and tune a piano at the same time?
Tuning a piano at the time of moving will cost an additional $65 to $225, but it goes much higher if several tuning and repair sessions are needed. So local tuning and moving costs may be $250-$800, while long-distance moving and tuning can cost between $1200-3200.
(*Bankrate)
How much does piano storage cost?
Piano storage in a climate-controlled space costs $50-$75 per month. The difference in humidity and a high temperature often causes acoustic pianos to go out of tune. It is a safe option to place your piano in a storage space until your new house is ready. This helps in avoiding tuning costs, and protecting it from unwanted scratches and dents. 
Piano storage companies usually offer a 24/7 security service so your instrument is safe with them for as long as you want it to, at a fixed monthly rate. In addition to storage, the moving cost for pickup and delivery to the storage space is applied. 
(*HomeAdvisor) 
Share this article on social media
Check out MovingWaldo's free moving platform and find everything you need for your move. No sign up required!