Macho Movers: Reviews, Pricing, Services & More!
Macho Movers is a multi-award-winning moving company and one of the best moving companies in the Guelph, Ontario area providing premium residential, business and student moves. Brad Veldman founded Macho Movers in 2016. Since then, Macho Movers has established a superb reputation offering reliable services at an unbeatable value. With the right heavy-duty lifting equipment, they can move just about any size or type of item. They also have multiple trucks that enable them to handle various jobs at highly competitive prices. Most importantly Macho Movers' customer service is second to none. Let's take a look at their reviews, pricing, services, and more.
Are you moving and wish you had some help? Check out our free interactive checklist.
Tackle Your Move in Minutes.
1. Save time with every task
2. Access exclusive deals
3. Track your progress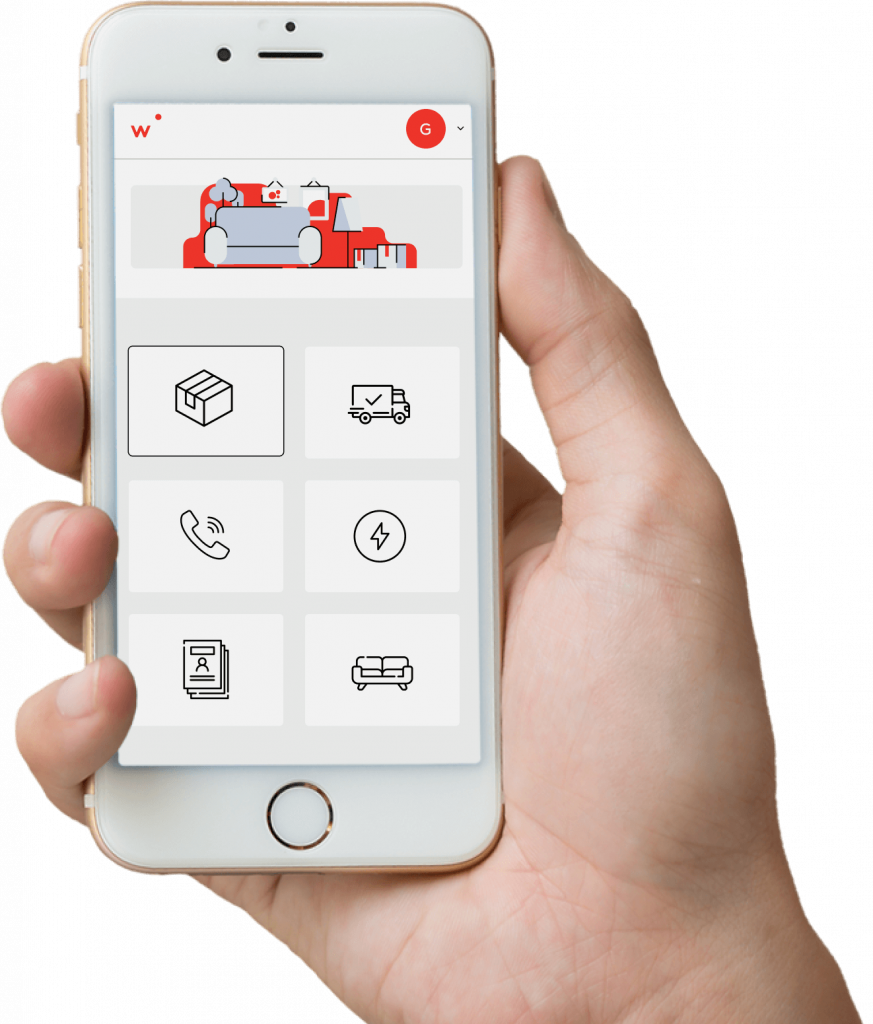 Macho Movers' Service Locations
Macho Movers mainly provide local residential and commercial moving services in Guelph. However, their services extend to the surrounding Kitchener/Waterloo and Cambridge areas.
Macho Movers' popular routes
Some of Macho Movers' popular routes include: 
Guelph to Milton

Guelph to Waterloo

Kitchener to Guelph

Guelph to Cambridge
Macho Movers' reviews from the web
ShortLine Moving's reviews are nothing short of expected. Shortline offers exceptional next-level moving services. Their business growth is based on referrals, so they understand that delivering 100% to their customers is the topmost priority.
4.6/5 based on over 900 reviews from the web
Multi-award-winning moving company
Website

Reviews

Google 

(4.9/5 out of 770 reviews)

"A big shout out to the movers. I cannot say enough good things about this crew. They came, packed up the truck to its brink, and unloaded everything. It was a long and stressful day, but they kept the mood light and worked until the job was done. They treated my belongings, and my new home like it was their own! Thank you so much for everything great company to work with!"

Facebook 

(4.8/5 out of 133 reviews)

"These guys are a first-class team. Big shout out to the team. They are funny, hard-working, and take great care to make sure nothing is damaged. There is an old saying; ask, and ye shall receive, and this is how they operate. They are incredibly flexible to whatever request you throw at them. They are hard-working and careful not to damage your property and home. They are the best!"

HomeStars 

(8.7/10 out of 18 reviews)

"We hired Macho Movers to help move my mother-in-law. They called us with a confirmation prior to the move and showed up to the move on time as planned. Everything was carefully wrapped by the movers and taken to the truck. All of her belongings made it to the new house safely. The movers themselves were kind, caring, and courteous, all with a smile! We would definitely hire this company again."

Nice Local 

(4.5/5 out of 30 reviews)

"The guys did an incredible job, both were very professional & respectful!! I would & have recommended Macho Movers to anybody that requires any moving needs!!! I know we all hate moving, but Macho Movers makes it an easy day!! Thank you so very much!!!!"
Like every other moving company, Macho Movers' pricing is dependent on several factors such as location, distance, the number of items moved, types of items moved, and more. To determine the cost of your move, you'll have to request a quote directly from Macho Movers. You can get a free quote by filling out their moving form linked below. However, if you want to speak directly to a representative first, simply call them at the number listed below.
Moving services offered by Macho Movers
Macho Movers provide local residential moving and commercial moving services in Guelph and surrounding areas. Macho Movers also provide extra services like furniture assembly, special item moves, junk removal, and student moves.
Other services offered by Macho Movers
Furniture assembly
There's no need to deal with the hassle of putting together furniture on your own ever again. Whether it's an old piece of furniture moved from an old home or a piece of new furniture you just got from the market, Macho Movers will assemble it perfectly and save you from hours of frustration. Macho Movers will ensure that all of your furniture is set up exactly as you would like as efficiently as possible if you require furniture assembly from reliable movers. They offer both residential and commercial furniture assembly services.
Junk removal
Whether you are clearing out an old space or thinking of getting rid of some stuff in the new place, Macho Movers has you covered. You do not have to bother about decluttering or disposal. Macho Movers' moving team will handle your junk and dispose of it for you. No hassle!
Specialty item moves
Have a big and heavy item that you need to move to a different location? Is it fragile and worth a lot of money? No worries. Macho Movers have a team of experts to handle your speciality item move. Whether it's a grand piano or a hot tub, they have the expertise to handle everything. Need only one item to be moved? Not a problem! Macho Movers can assist you with moving just a single item.
Specialty item moves
Specialty items moves include pianos, gun safes, hot water tanks, and more. Moving a piano safely and adequately takes trained and experienced professionals. The ShortLine Moving team has the knowledge and equipment to properly move your piano from your new location without any damage or stress, no matter the piano type. They are also insured to transport your specialty cargo and handle it with care from initial contact to delivery at its destination. The movers know how to disassemble and set up your piano in a precise manner to get it to your new home without so much as a scratch.
Student moves
Macho Movers also specializes in helping students relocate. Suppose you attend a university or college in Guelph or Kitchener/Waterloo. In that case, you can rely on the professionals at Macho Movers to handle your move successfully, all without loss or damage to and from your dorm, student housing, or another type of accommodation. Once they have delivered your belongings to your destination, they'll help reassemble your furniture for you as well. As a student, if you discover that the previous student has left behind a load of junk, no problem! Your Macho Movers team will take any unwanted stuff away and dispose of it for you.
Why MovingWaldo recommends Macho Movers
MovingWaldo recommends Macho Movers above all for the attention and care they pay to your items. They won't see the trophy on the shelf as a simple object, but as for instance, your daughter's soccer trophy and will therefore handle it with uttermost care. They are also multi-award winners, winning the Guelph Top Choice Award/Mark of Excellence, Three Best Rated Award, Community Votes Guelph award (2021), and many others. With their professionalism and quick services, Macho Movers stand as one of the best moving companies in Guelph and Ontario, with hundreds of positive reviews from satisfied customers.
Pros & cons of Macho Movers
Premium service with affordable pricing 

Detail oriented 

A multi-award-winning moving company

Chat feature on the website

Specialty moving. Get a single item moved like a piano, hot tub, and more.

Extra services like junk removal available 

No hidden fees

Tailored services to fit your personal moving needs
Services are limited to Guelph and surrounding areas (no long distance or international moves)

No storage services
Frequently asked questions about Macho Movers
What type of insurance policy does Macho Movers offer?
Like every other moving company operating in Ontario, Macho Movers complies with the state's laws. According to Ontario's laws, movers must have commercial liability insurance under the condition of carriage. The minimum loss or damage insurance liability is $0.60/lb per item.
Does Macho Movers provide storage?
Macho Movers does not provide storage services. They are a premium moving and delivery company. Their services primarily include residential and commercial moving for families, local businesses, and students. Macho Movers also provide delivery, furniture assembly, and disposal services for its clients.
What awards have Macho Movers won?
Macho Movers have won 17 awards. They are  two-time 1st runner-up of the Guelph Reader's Choice Award (2017 and 2018) and two-time winners of the Guelph & Waterloo Region Consumer Choice Award (2021 and 2022). They are also winners of the Guelph Top Choice Award/Mark of Excellence, Three Best Rated Award, Community Votes Guelph award (2021), and many others.
Does Macho Movers provide flat rates?
No, unfortunately, they currently do not provide flat rates. Macho Movers provide tailor-made moving experiences and thus, calculate your moving cost based on your needs. This allows rates to be flexible with your move if you require extra services during your move. Such extras include assembling, installing appliances, disposal, and more.
Share this article on social media


Movers
Metropolitan Movers Reviews, Pricing, Services & More! As a proudly Canadian company, since 2010, Metropolitan Movers has moved anything and everything, from grand pianos to small appliances, and big homes to studio apartments. This experience ensures
Read more »