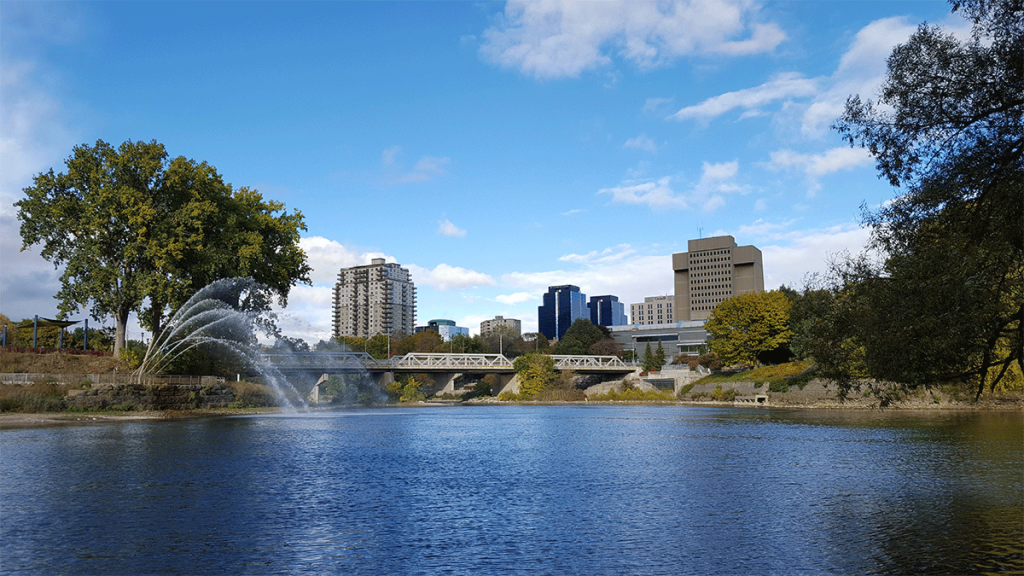 5 Movers in London, ON that you can trust.
Few things in life are as stressful as moving – whether it is a residential home, an office or a storage locker, packing everything you own in a logical, safe and organised way is always difficult (and that's if everything goes to plan). A good mover in London who offers a fair price, treats your belongings with care and respect and works efficiently is absolutely essential to your move being successful. But, how do you find one of these? The internet contains a labyrinth of review sites all providing conflicting reports on the quality or lack of quality for the various moving companies, making it very difficult to separate the good from the bad. At MovingWaldo we wanted to help guide people through this maze, which is why we collated information about the five best movers in London, Ontario area – presenting an easy comparison that allows you to see clearly.  
Wrong location? Find curated movers for your area here.
A-Zip Moving and Cartage is one of the oldest moving companies in the London area, having been operational since 1949. If offers traditional moving services, including local and long-distance moves, alongside packing and unpacking services. It has been a member of the BBB since 1987, which makes its A+ rating especially impressive.
Pricing – In the city London, A-Zip  charges $135.00 per hour for 2 men and $155.00 per hour for 3 men. If your move is outside the city of London, they charge $145.00 per hour for 2 men and $175.00 per hour for 3 men.
Areas Covered – Both local and long-distance moves
Better Business Bureau rating –A+ (Accredited since 1987) What is this?
Member of CAM – No What is this?
In business since – 1949 – wow!
Reviews of A-Zip Moving and Cartage
Google reviews: 4.5 stars based on 31 reviews.
Services offered by A-Zip Moving and Cartage
Local and Long-distance moves –Local moves charged at an hourly rate, with moves further afield done via estimate
Packing –Professional packing and unpacking service, using sturdy boxes and containers to protect your belongings.
Insurance –All items are insured to 60% of their actual value, extra protection can be taken out if needed.
Is a Moving Container the right choice for my move ?
I have an available parking space or equivalent to put the Moving Container for at least a few days at each location.

I am aware that a BigSteelBox is best for single-family homes.

I understand it will offer me the flexibility to pack and load at my pace and leisure.
If yes, a Moving Container is a great option for you!
BigSteelBox is a Canadian-owned and operated container moving and storage company that makes moving and storage feel better! They can move you across town, or across Canada. Their local moving price includes the 1-month rental of a 20′ BigSteelBox, so you can pack at your pace, and all movements of the container. Plus, if you need storage in between homes that's no problem because storage is built right into their moving service and easy to add on.
From their storage facility in Dorchester, they're able to provide moving services and portable storage container rentals and sales to residential and business customers in London, and several cities and towns in southwestern Ontario. Whether you need secure storage at home or on the job site, or you're moving to a new home, BigSteelBox can help.
Pricing –

$404*

Areas Covered –London and the surrounding area
Better Business Bureau rating – A+ What is this?
Member of CAM – No What is this?
In business since – 1999
* Price includes the 1-month rental of a 20′ BigSteelBox, empty delivery, movement of the container to your new home, and empty pick up. Price is subject to change without notice and does not include taxes. Price is based on moves within the local service area of this city only. Additional charges may apply to frieght for customers outside the local service area.
Multiple locations across Canada

Offers storage in between homes

Moving containers are extremely secure


Take your time packing
Limited service for condo/apartment buildings

Packing/loading service an additional cost
*Unless you have space for the container for at least one month. 
Reviews of BigSteelBox Moving & Storage
Google reviews: 4.4 stars based on 31 reviews
Services Offered by BigSteelBox
Local Moving
Long Distance Moving
Commercial Moving & Storage
Container Moving
Storage at Your Home
Storage at Our Location
Boxes and Packing Supplies
Packing Services
Free Quotes
GetMovers is a moving company operating throughout Canada. For many years, now, they have offered their customers punctual and safe services to ensure a stress-free move. Specializing in local residential and commercial moves, they are a great option for anyone looking for a mover. However, they also offer long-distance services, perfect for interprovincial moves. They also distinguish themselves from the competition by having back up trucks and crews in cases of last minute moves or emergencies. This ensures you always have your movers on time as schedule. Finally, they are a one-stop-shop for every moving needs, whether you need storage, packing, moving or manpower only, they offer many services and can meet all your demands.
Pricing – Available on demand.
Areas Covered –They services every provinces and territories in Canada.
Better Business Bureau rating – Not available
In business since – 2008
Available in all provinces and territories
Emergencies and last-minute moves
Specialized services such as senior, student or piano moves
Open 7 days a week in order to always be available.
Insurance fees are not included
3-hour minimum charges.
Homestars reviews: 4.9 stars based on 288 reviews
Services offered by GetMovers
Residential moving

Commercial moving

Long-distance moving

Interprovincial and international moving

Senior and student moving

Last minute and emergency moving

Storage services

Packing services


Junk removal
Why Should I choose GetMovers?
Offering customizable services, GetMovers can answer all your needs and preferences, making sure your move goes as plan. With many years of experience, they understand the logistics of a move and can help you with this whole process from A to Z. Their number one goal is to offer you an easy moving experience, as such, they make sure their movers are well-trained and professional, and always on time.
4. Two Small Men with Big Hearts in London
Two Small Men with Big Hearts is one of Canada's largest moving companies, with many franchises dotted across the country. The London branch stands out thanks to its BBB accredited status and very impressive 4.9 Google rating. If you are looking for a friendly and professional moving company in London, then they are an outstanding choice.
Price – $125/hour
Areas Covered –Both local and long-distance moves. 
Better Business Bureau rating – A+ (accredited business since 2010)
Member of CAM – No
In business since – 2000
Reviews of Two Small Men with Big Hearts in London
Google reviews: 4.8 stars based on 378 reviews
Facebook reviews: 4.7/5 based on 15+ votes
Services offered by Two Small Men with Big Hearts in London
Moving homes
Moving offices
Senior moving
Local and long-distance moves
Special item and vehicle transport
Storage services
Packing and moving supplies
Upsizing/downsizing services
Brawny movers are a well-established London moving company, which boasts to only employ young and strong people, to ensure that you don't lift a finger. They have earnt an excellent reputation in the local area, as evidenced by their excellent online reviews and BBB accreditation and provide a menu of different services, including labour only, allowing you to work out the costs yourself.
Price – Available on demand
Areas Covered –London and the surrounding area
Better Business Bureau rating –A (Accredited business since 2017)
Member of CAM – No
In business since – NA
Google – 4.7 stars out of 84 reviews
Facebook – 4.1 out of 5 based on 9 reviews
Homestars – 8.9 out of 10 based on 9 reviews
Services offered by Brawny movers
Simple mover service (labour only) – Brawny movers provide labour for your moving needs, helping you to move your furniture.
Movers [16′ Truck (or larger) + Labour] – Brawny movers provides labour and trucks to help you move whatever you need to.
Furniture/Room Assembly – Brawny movers expert team help you to assemble or reassemble your furniture, while you are making repairs or setting up your house.
Deliveries – Brawny movers provide delivery services for large items, including pick-up from the store.
Prices, availability, ratings and reviews may all vary over time. MovingWaldo does its best to provide accurate data and information, but cannot be held responsible for any information regarding the companies featured in this article. Unless noted otherwise, MovingWaldo is not taking part in any partnership with the above companies. 
What's the BBB? BBB stands for Better Business Bureau and is a North-American organisation whose mission is to help buyers and sellers trust each other. Its rating is based on the number of complaints that a company may receive and how the company handles these complaints. We try to always recommend companies that have A- or higher ratings. 
What's CAM?  CAM stands for Canadian Association of Movers. It's Canada's only trade association for movers whose goal is to help its members evolve in the industry, while setting a standard of ethics and practices for moving companies. While it is a great way to gain credibility, not all moving companies are part of CAM.
Other Moving Companies in Ontario
Visit our shop for moving supplies
Share this article on social media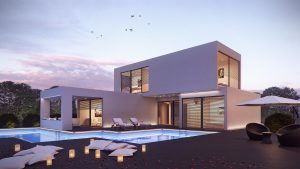 Home Security System
If you are moving into a new home, one of the main things that people worry about is how safe their new residence is going to be. A new home is always an expensive investment, and
Read more »
Check out MovingWaldo's free moving platform and find everything your need for your move. No sign up required!